Four-page PDF with instructions and activity cards, plus teacher notes
This activity, suitable for KS1-KS3, involves identifying key facts about the planets in our solar system and will develop pupils' listening skills, as well as getting them moving. The four-page PDF contains the cards needed for the activity, plus instructions.
It's the perfect activity for groups of three or four – you'll need sufficient space for each group to travel between two hoops (5-10m apart). It touches on geography, science and English skills.
---
Download more free STEM resources from Winchester Science Centre and Planetarium by clicking here. Browse more resources for World Space Week.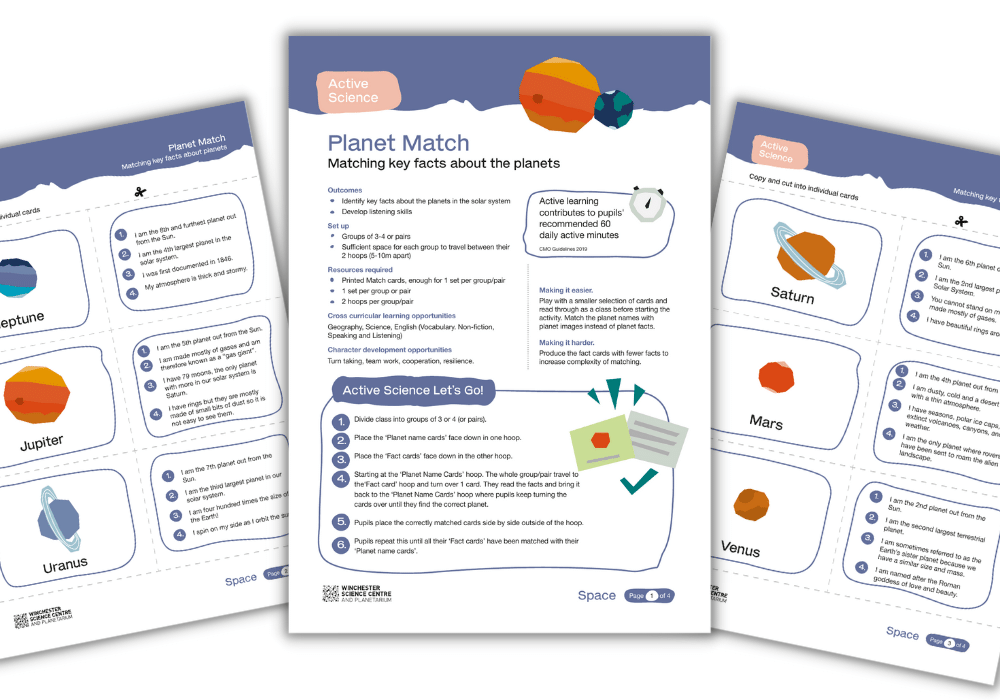 DOWNLOAD A FREE RESOURCE!
Space activities for kids – Planet Match game