Three-page PDF featuring cross-curricular activities for KS2
Explore learning opportunities among the sparse, lyrical prose, stunning landscapes and naturalistic vignettes courtesy of David Almond and Levi Pinfold.
The Dam tells the story of a pilgrimage: a journey to the heart of an abandoned community in a remote Northumbrian valley where a dam is being constructed.
The story at the heart of this book is true. A dam was built to create the Kielder Water reservoir. A village was flooded to make way for it, and early one morning a father and daughter really did play and sing in every house.
The Dam won the 2019 Teach Primary KS1 Book Award and has been nominated for others, including the 2020 CILIP Kate Greenaway Medal.
This PDF is packed full of ideas based around the book, including debating, roleplay, persuasive writing and music, art and writing activities.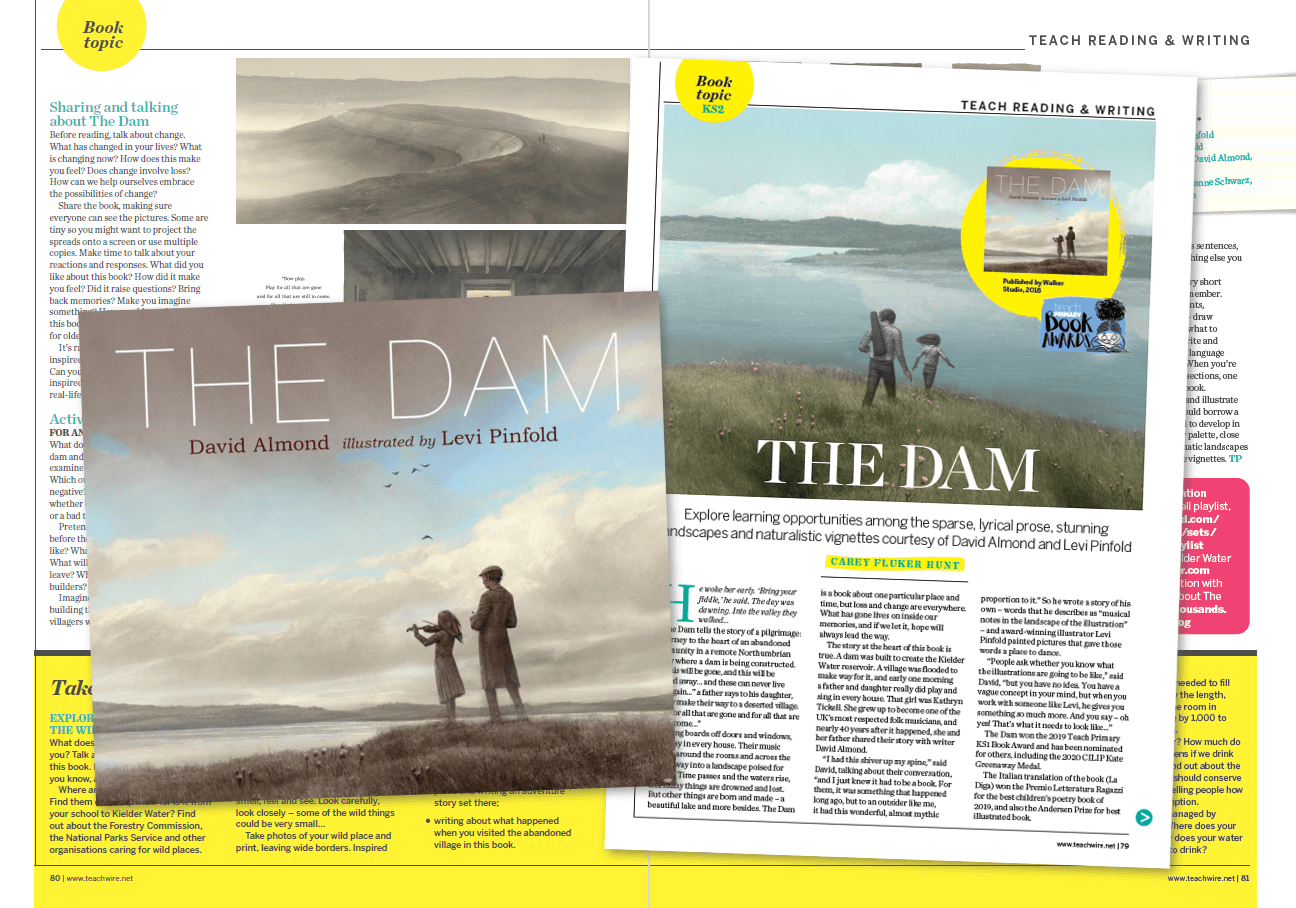 DOWNLOAD A FREE RESOURCE!
The Dam by David Almond and Levi Pinfold – KS2 book topic