This factsheet answers the main questions students may have about a career in chemical engineering. What is it? What does a chemical engineer do? What kind of careers are there? What qualifications do you need?
All this and more is answered.
---
Get more resources from whynotchemeng here and find out more at icheme.org/education/whynotchemeng.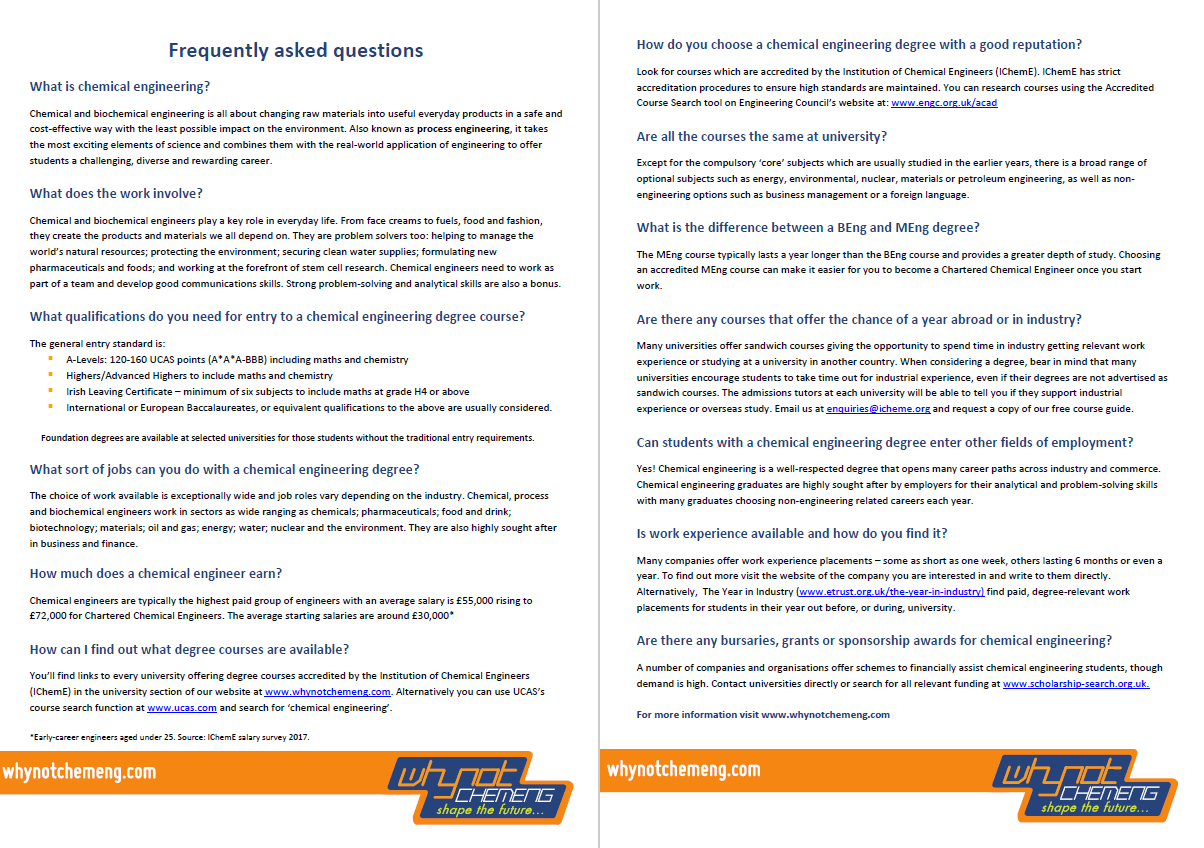 DOWNLOAD A FREE RESOURCE!
Factsheet – FAQs about Chemical Engineering