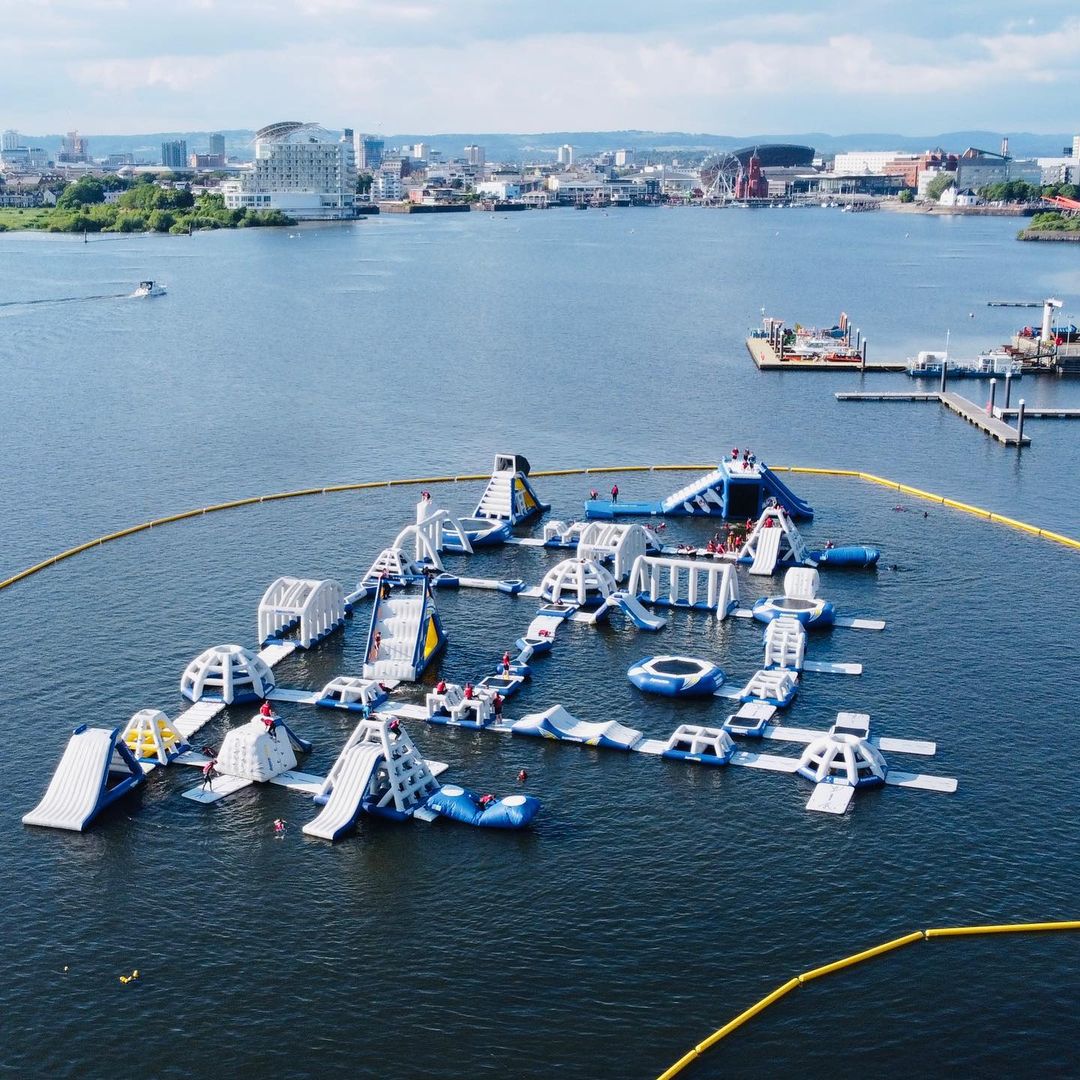 Full View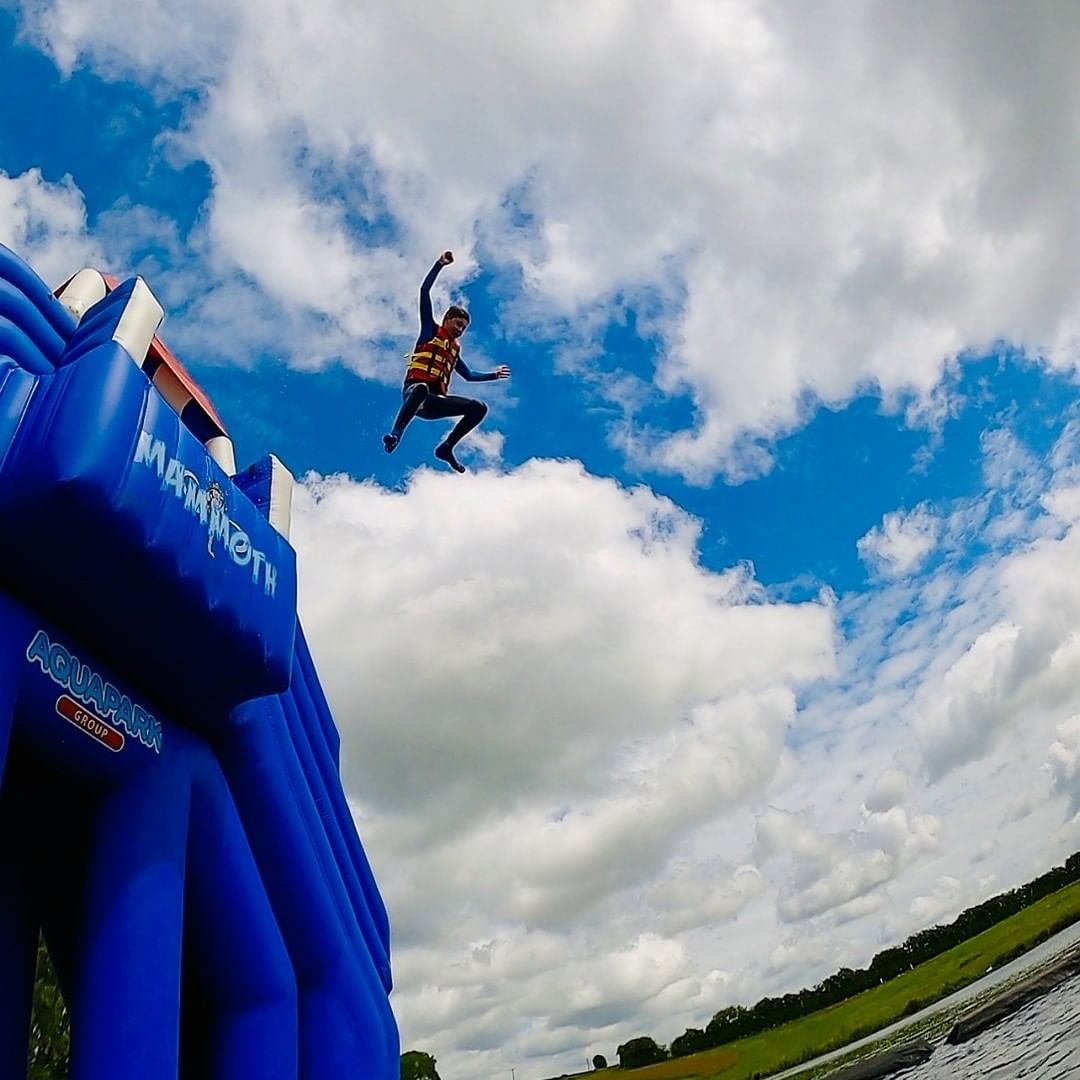 Full View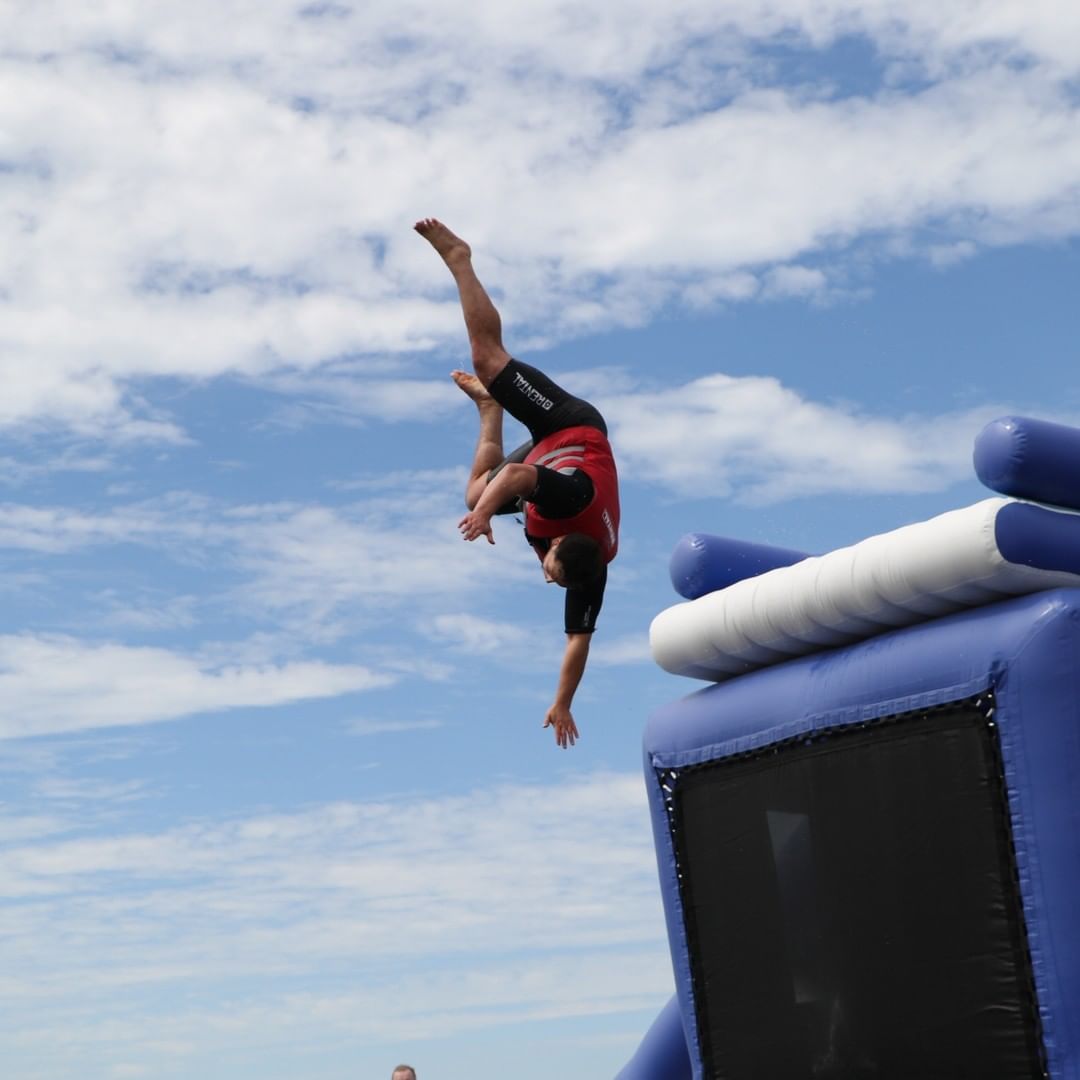 Full View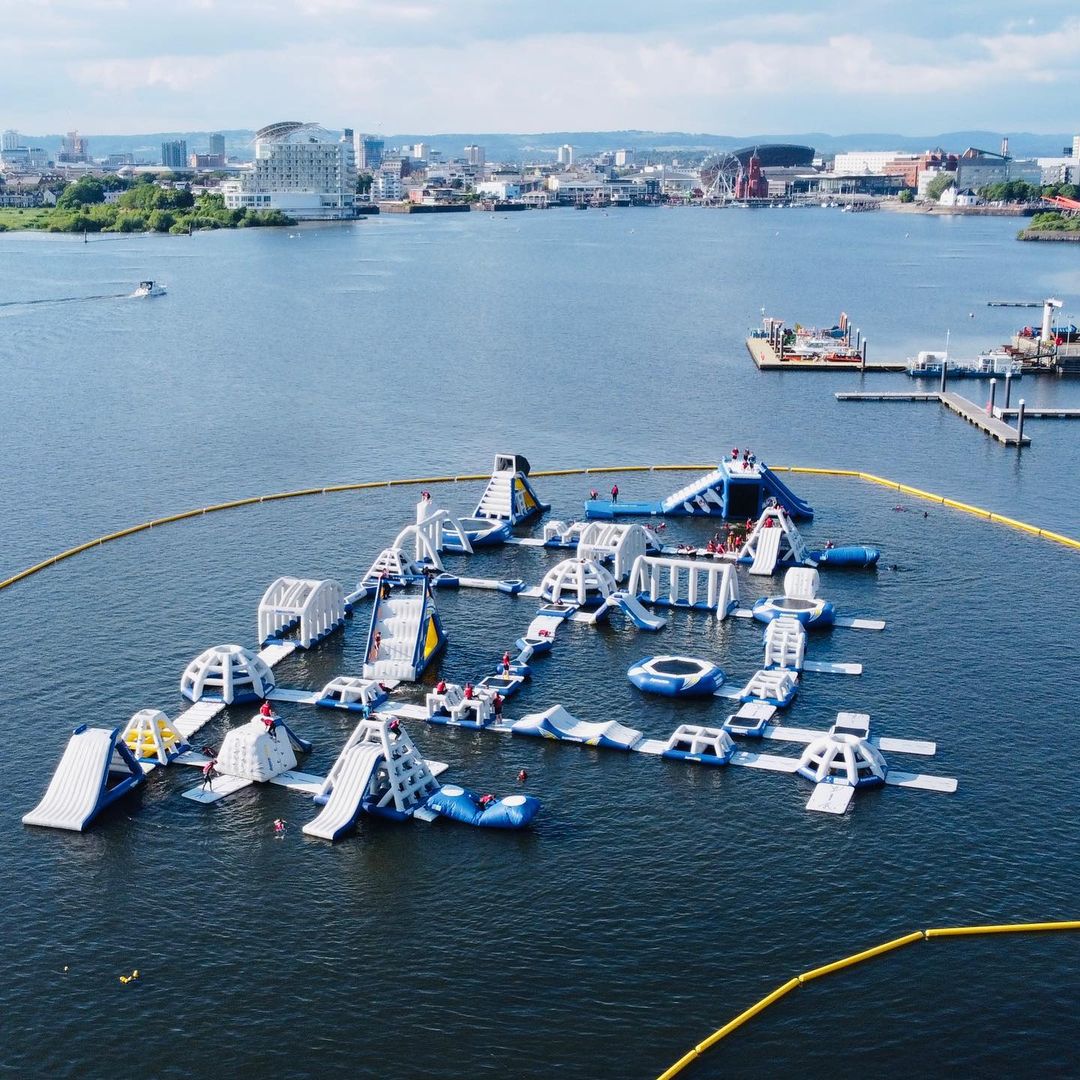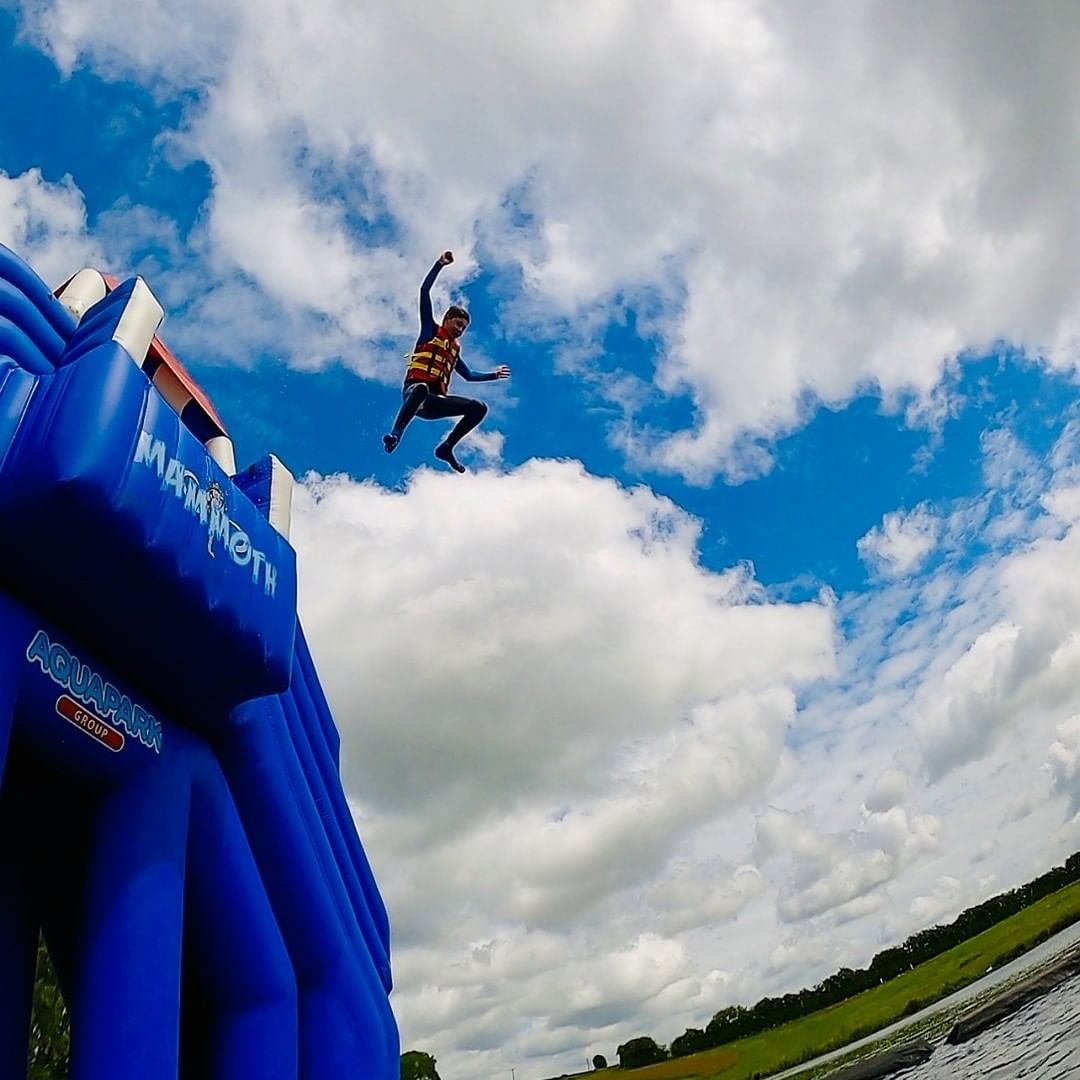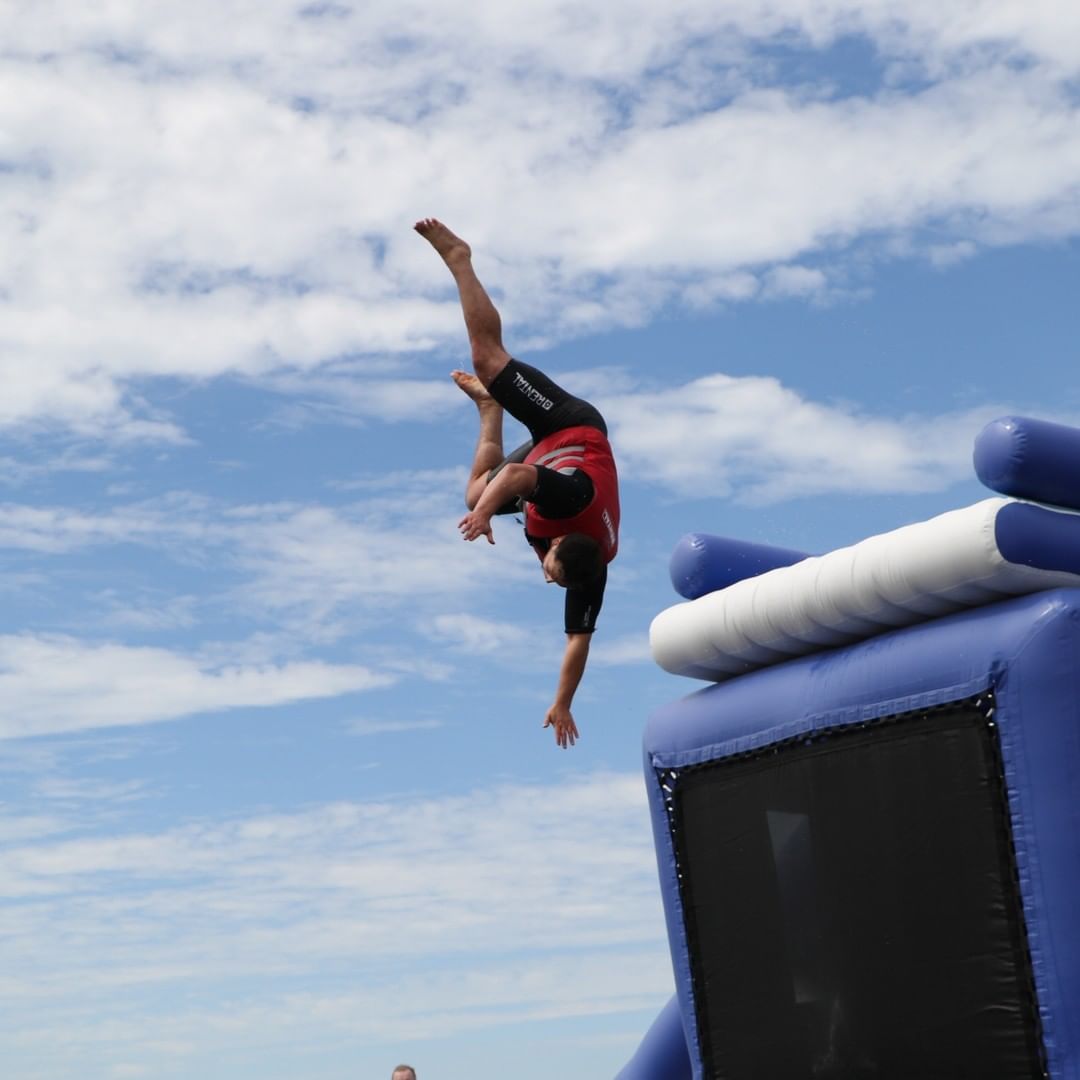 Photos of The Aqua Park Cardiff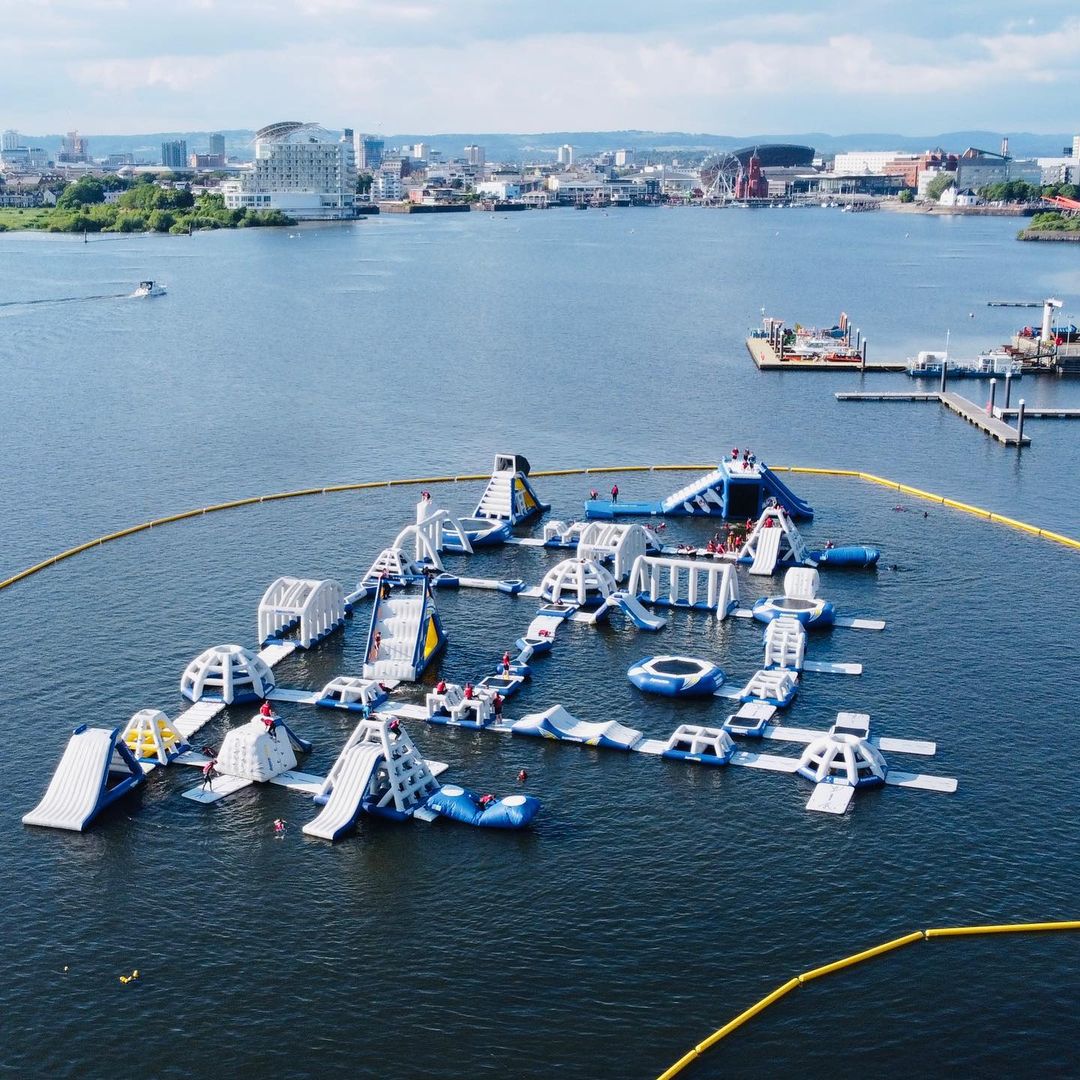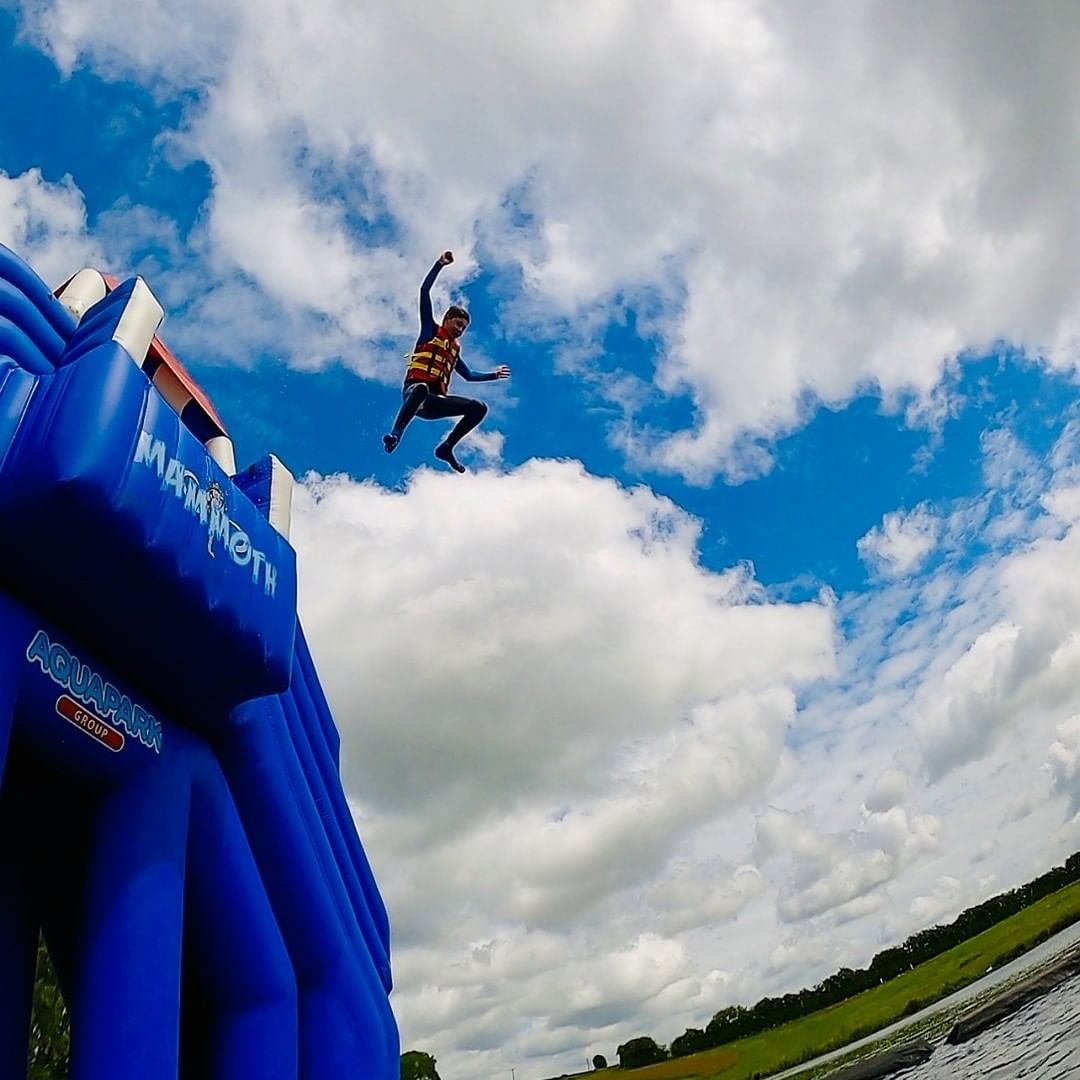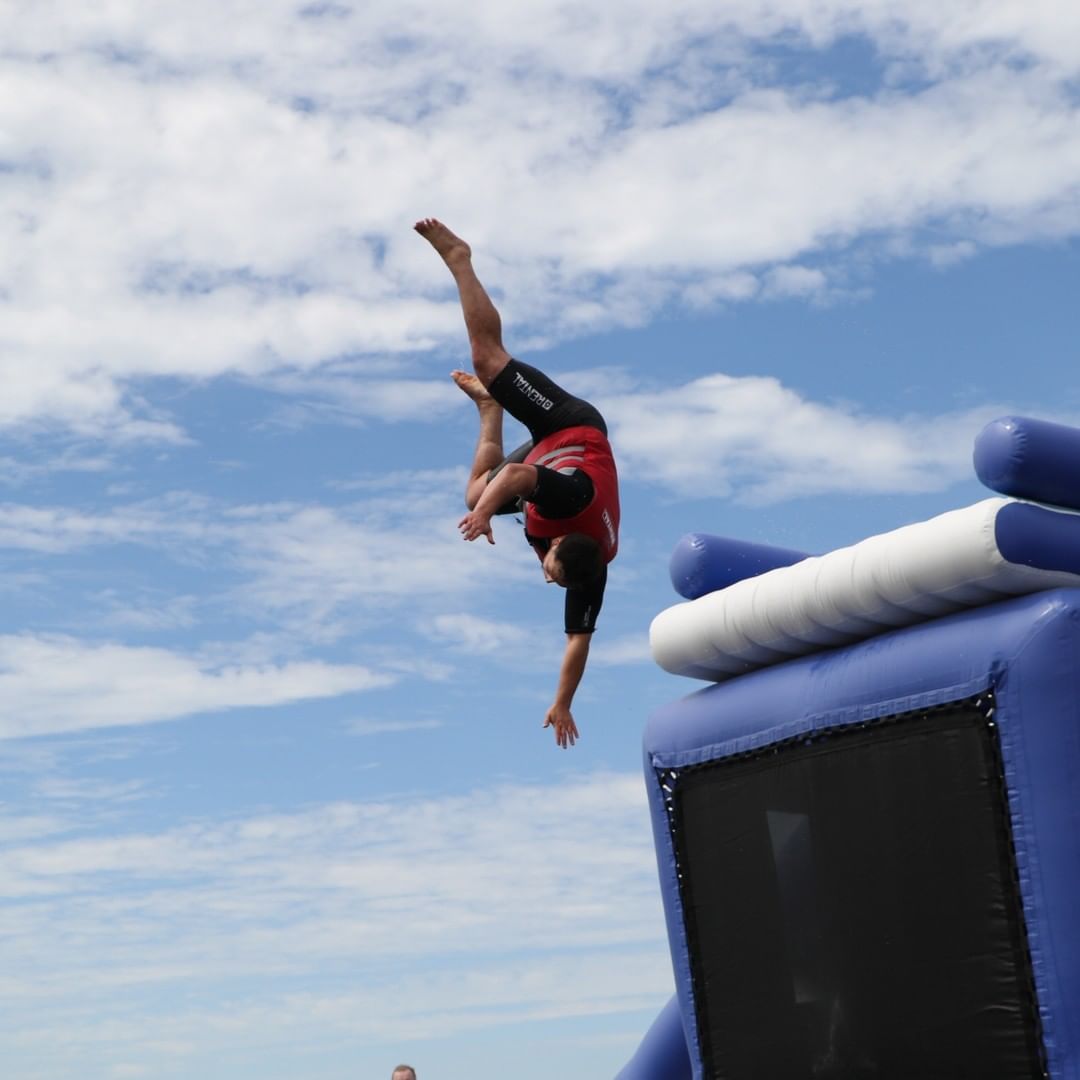 What will students see and do?
One of Aqua Park's four exciting locations, Aqua Park Cardiff is an inflatable water park that offers the ultimate day of watersports for schoolchildren. It features the largest collection of big impact water obstacles in the UK, including climbing walls, trampolines, giant slides, balance bars, blast bags, monkey bars and the thrilling 'Tornado Tower'.
There are also fish in the lake, both large and small, that visitors can watch and swim with if they fall in – don't worry, they don't bite!
Sessions last for one hour and all participants must be aged eight or over, above 1.2m in height and capable of swimming 25m (though this isn't tested). Wetsuit hire is included in school bookings and, depending on the temperature, wearing them will either be recommended or required. The activity visit will go ahead if it is raining, as students will get wet anyway, but thunder and extreme weather may result in the visit day being moved.
There are interesting attractions around the inflatable aqua park that students can visit before and after their sessions, too. Just opposite The Aqua Park Cardiff there is a kids playground featuring pretend shipwrecks buried in the sand, and a short walk towards Mermaid Quay will lead you to The Norwegian Church, a historic building constructed to serve the Norwegian sailors who docked in the city. Today, the restored church features an interesting gallery and café, with a patio that offers views across the bay.
For those willing to travel a little further, there are also plenty of eateries, boat trips and cultural attractions across Cardiff bay.
---
How does the trip link to the curriculum?
Aqua Park aims to encourage healthy active lifestyles by providing students with an opportunity to enjoy physical activity out of doors, regardless of the weather. The activities they participate in will help develop essential life skills, such as teamwork and respect for others, and encourage personal development.
After students have used the park, they will be encouraged to discuss whether they showed respect and helped each other as they went around the course, how teamwork made it easier for everyone, how working with buddies can make the activities more fun, whether they can use any of the skills they developed in other areas of their life, and what the health benefits of a session on the Aqua Park are.
Subjects covered
---
Teaching resources provided
As well as providing students with an opportunity to enjoy physical activity out of doors, Aqua Park has prepared three activities for students to do before and after a trip.
These include Young Reporter (KS2-3), where students are encouraged to do journalistic research on the park before they visit; Young Photographer, where they look at the website's images and judge whether they promote the business well; and Young Environmentalist, where they use Anglian Water's websites to consider what the Aqua Park staff and visitors can do to manage their effect on the environment.
---
Minimum and maximum group size
Group rates are applicable to school bookings of 15 and over.
---
Details of risk assessment
When Aqua Park was newly created, a small group of experienced operators got together with the Royal Life Saving Society (RLSS UK) to discuss safety at water parks, agreeing upon a voluntary code of standards that would be audited and accredited by RLSS UK as an independent body.
As a result, Aqua Park was one of the first United Kingdom operators to receive Operational Approved Status in 2019.
The venue is also Learning Outside the Classroom accredited and British Activity Providers Association accredited.
Get in contact to request assistance with your risk assessment.
PLANNING
Don't miss our downloadable A-Z guide on completing a risk assessment
---
Facilities on-site
Lockers are available and require a padlock. There is also a refreshments kiosk with a coffee machine and vending machine.
Communal changing rooms are available, but there are no showers on-site.
---
Opening times
Sunday-Monday: 10am-7pm
Tuesday-Saturday: 10am-5pm
Sessions last for one hour, including a ten-minute safety briefing.
---
Pricing
Entry and wetsuit hire: £15 per person on weekdays, £20 per person on weekends.
One teacher goes free for every ten students.
---
Travel arrangements
The Aqua Park Cardiff is situated 200m from Cardiff Bay Sailing Centre. The nearest car park is on the Penarth side of Cardiff Bay Barrage (CF64 1TQ), a 10-15 minute walk away.
Cardiff Bay is the closest train station at a 25-minute walk away, while the nearest bus stop is by the Barrage walkway. The Aqua Park Cardiff is accessible on foot from the Penarth side of the Barrage, or along the Barrage walkway past Porth Teigr on the Cardiff Bay side.
Address
Aqua Park Cardiff, Bay Barrage, Cardiff
CF10 4LY
---
Enquire Now
Book your school trip to The Aqua Park Cardiff
For information on booking your school trip to this venue, click below.