Rockley Watersports – Rockley Point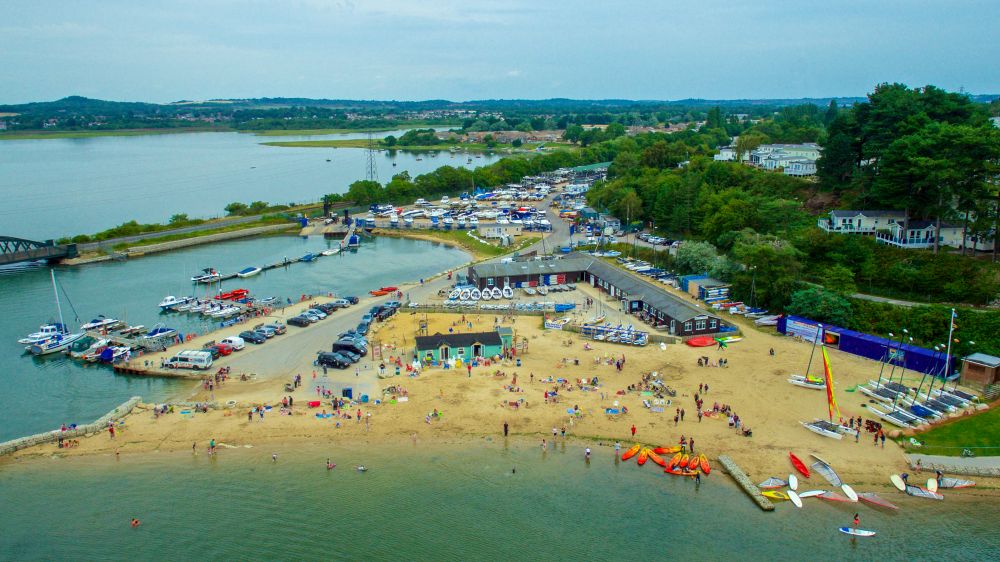 Full View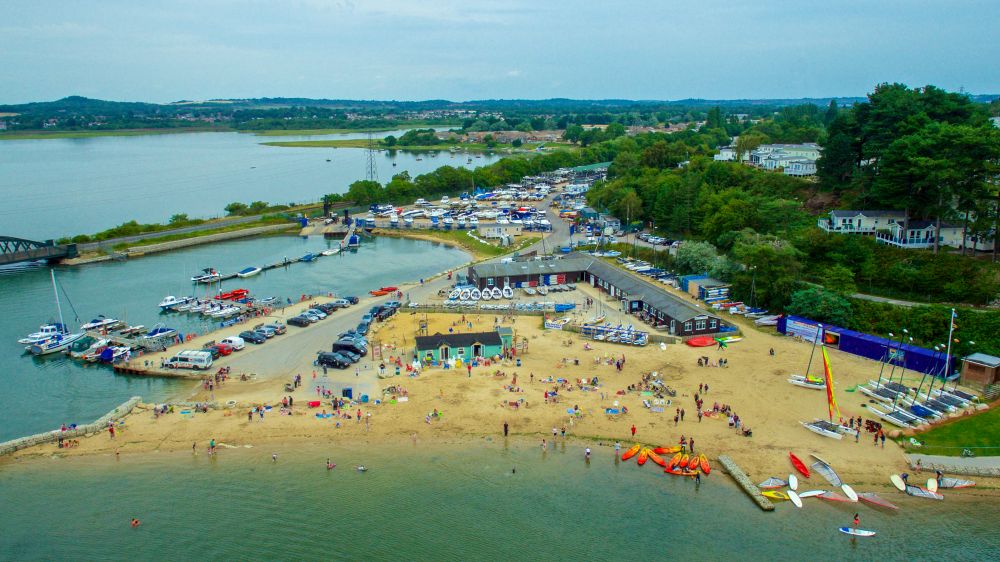 Photos of Rockley Watersports – Rockley Point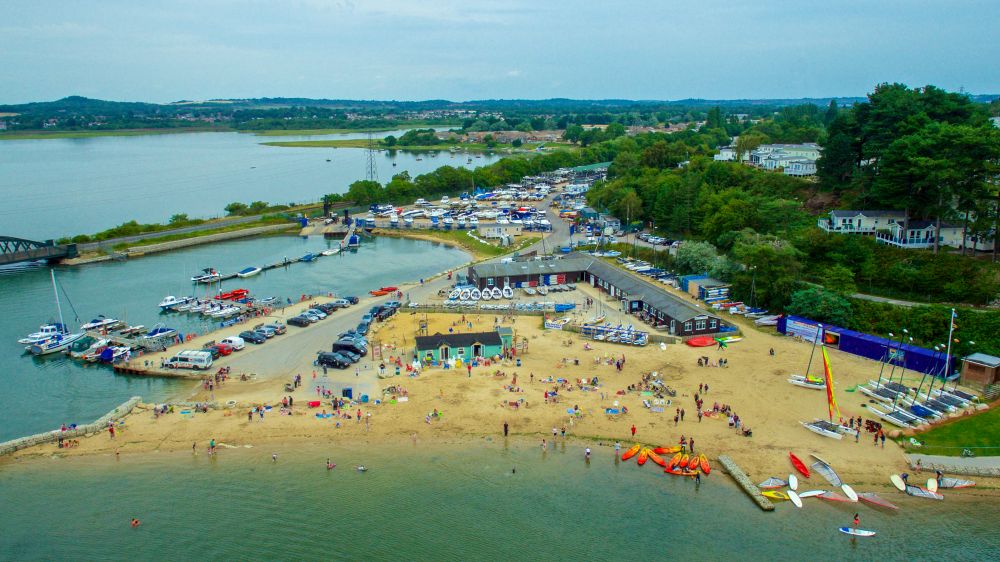 What will students see and do?
On the southern coast of the UK, tucked into Poole Harbour in Dorset, Rockley Watersports takes advantage of idyllic sailing waters to offer opportunities for students to leave the shore.
But as it's located close to the port of Poole, an ancient Saxon town, there are plenty of options for school groups on land as well.
As a highly regarded sailing centre, Rockley offers numerous water-based options among its various activities.
Because the harbour is calm and one of the safest in the country, it makes a great learning area for new sailors. The courses on offer include a variety of options, including dinghy, catamaran and pico sailing.
For those looking for a different challenge, other watersports abound, some of which allow for individual participation. Children can try their hand at stand-up paddleboarding, kayaking, windsurfing, surfing, canoeing, and bell boats, as well as visiting the waterpark.
For groups looking to include non-water activities, the centre organises several that allow for engaging learning opportunities and break up your trip to focus on different skill sets.
Schools can select from orienteering, archery, climbing, rifle shooting, axe throwing and more. There are even opportunities to spend some time around the campfire.
Wherever they're based, all activities offer students new challenges to build knowledge, practise teamworking and boost confidence. Rockley's long-term goal is to encourage all visiting children to adopt a healthy and active lifestyle.
School trips can be week-long residentials or day visits, both including support provided by qualified instructors.
For residential stays, the water area is a short walk away from the accommodation, and evening entertainment is provided, as well as beach games.
Students get three meals daily with fresh and healthy food prepared on-site. Meal schedules include ample time so students can socialise and share their adventures with their classmates.
As a group leader, you will have a welcome meeting with the senior team when you arrive, then a daily meeting with the centre manager to address any questions or issues as the visit progresses. If you have any queries in advance, contact the team.
---
How does the trip link to the curriculum?
A visit to Rockley emphasises physical activity and the benefits of being outside, but the team will work with you to tie students' experiences to the national curriculum. If you have been working on a particular topic or unit, they can help you develop a programme that specifically addresses that area.
This might involve creating geography field activities or lessons that connect science to sailing.
There are curriculum-led programmes offered as well. These focus on meeting the requirements for Key stages 2, 3 and 4. For example, the location of the centre along a stretch of Jurassic coastline offers popular options for fieldwork.
Rockley can work with you to schedule day trips from the centre to explore more of the area's unique geography.
With the activities available, PE is an easy piece of the curriculum to fulfil. Most are not sports that can be offered in-school, ensuring students are exposed to new experiences.
Scheduling many different activities also allows children to try a wide range, to see which appeal to them and fit their skill set.
Personal skills are an important part of the picture, with students building confidence as they take on new challenges. Team building comes into play as they learn to sail a boat together, while problem-solving skills flourish with activities like raft building.
With some thought, other areas of the curriculum can be linked too. For example, design and engineering can be covered through learning how sailing boats are built.
Maths and science learning emerges through discussions about force and leverage while students use pulleys on the climbing wall.
History lessons could look at times when ships only ran on sail power, or involve a visit to the ancient Saxon walled town of Wareham.
Subjects covered
---
Teaching resources provided
Rockley has a teachers' hub on its website with aids for planning your school trip. Its team can also build a bespoke programme to meet any specific learning objectives you may have.
---
Minimum and maximum group size
Contact the Rockley Point team to find out about the minimum and maximum number of students permitted.
---
Details of risk assessment
To help with your risk assessment, Rockley Watersports provides a detailed assessment that covers all the activities and facilities it provides. This includes activities offered at other centres, so you will want to copy out the relevant sections rather than submit the assessment as is.
All the centres are inspected annually to ensure they meet the requirements laid down by the Royal Yachting Association.
Additionally, Rockley has a safety management system in place that covers emergency procedures, safe operating and child protection.
PLANNING
Don't miss our downloadable A-Z guide on completing a risk assessment
---
Facilities On-Site
Students and staff stay in Rockley Lodge, a purpose-built building with en-suite bunkbed rooms for six to eight students each. The building includes a communal dining hall and lounge and is a five-minute walk from the beach.
Classrooms on the beach are available if required. These rooms come with Wi-Fi, projectors and whiteboards. A beachside café is located next door.
---
Opening Times
Opening hours are determined by the schedule agreed upon for your group's arrival and departure.
---
Pricing
Most day trips start at £99 per person. The price charged includes meals, drinks and insurance.
Certain activities, such as surfing or waterpark visits, involve extra costs.
Teachers and group leaders receive free spaces at the ratio of one per ten paying students.
---
Travel arrangements
Rockley Point sits on Poole Harbour, just south of where the A35 and A350 meet. From there, you follow signs for 'Channel Ferry' and the brown tourist information signs to Rockley Park. Rockley Watersports is located on the beach.
Address
Rockley Point, Poole
BH15 4RW
---
Enquire Now
Book your school trip to Rockley Watersports – Rockley Point
For information on booking your school trip to this venue, click below.