King Richard III Visitor Centre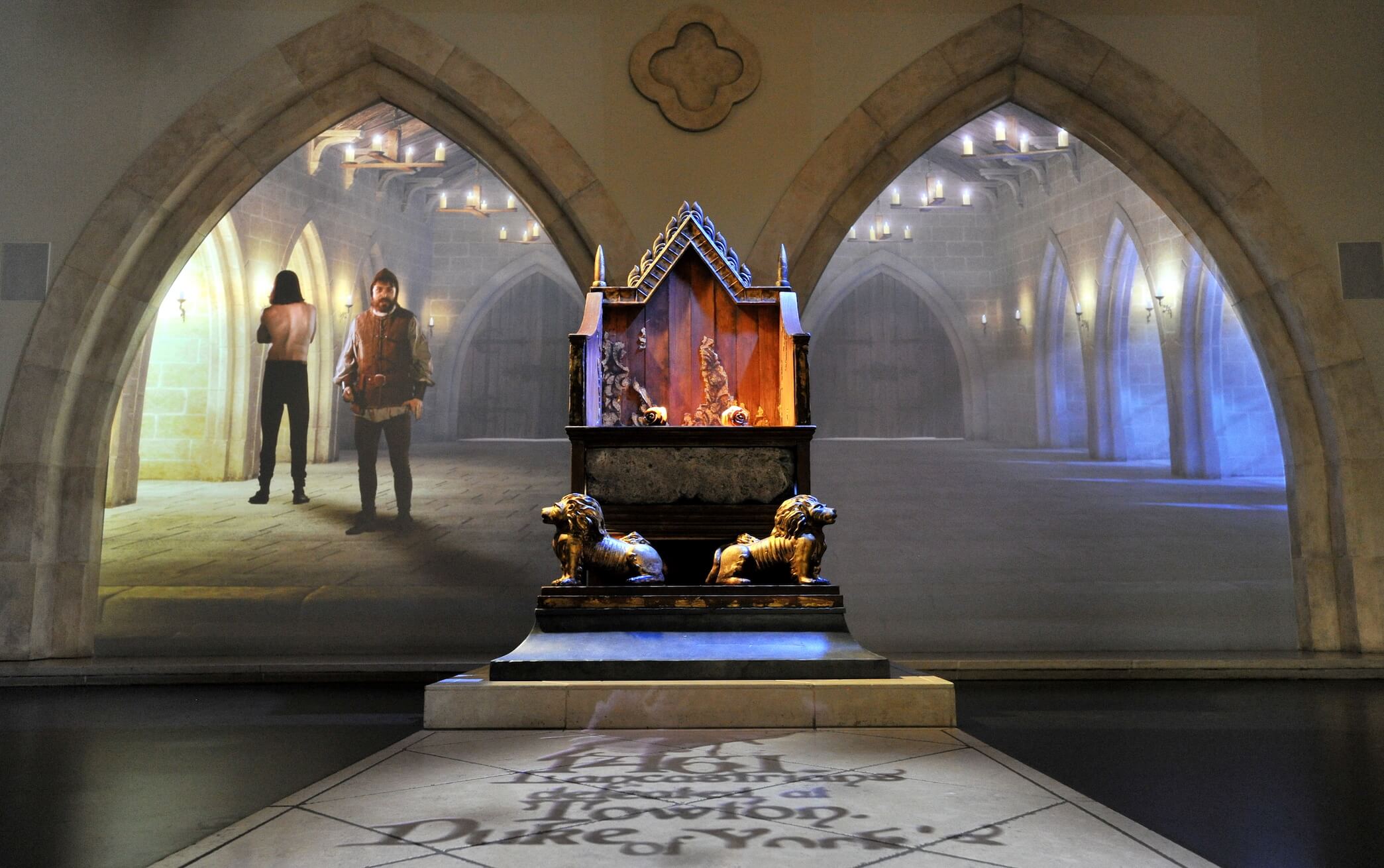 Full View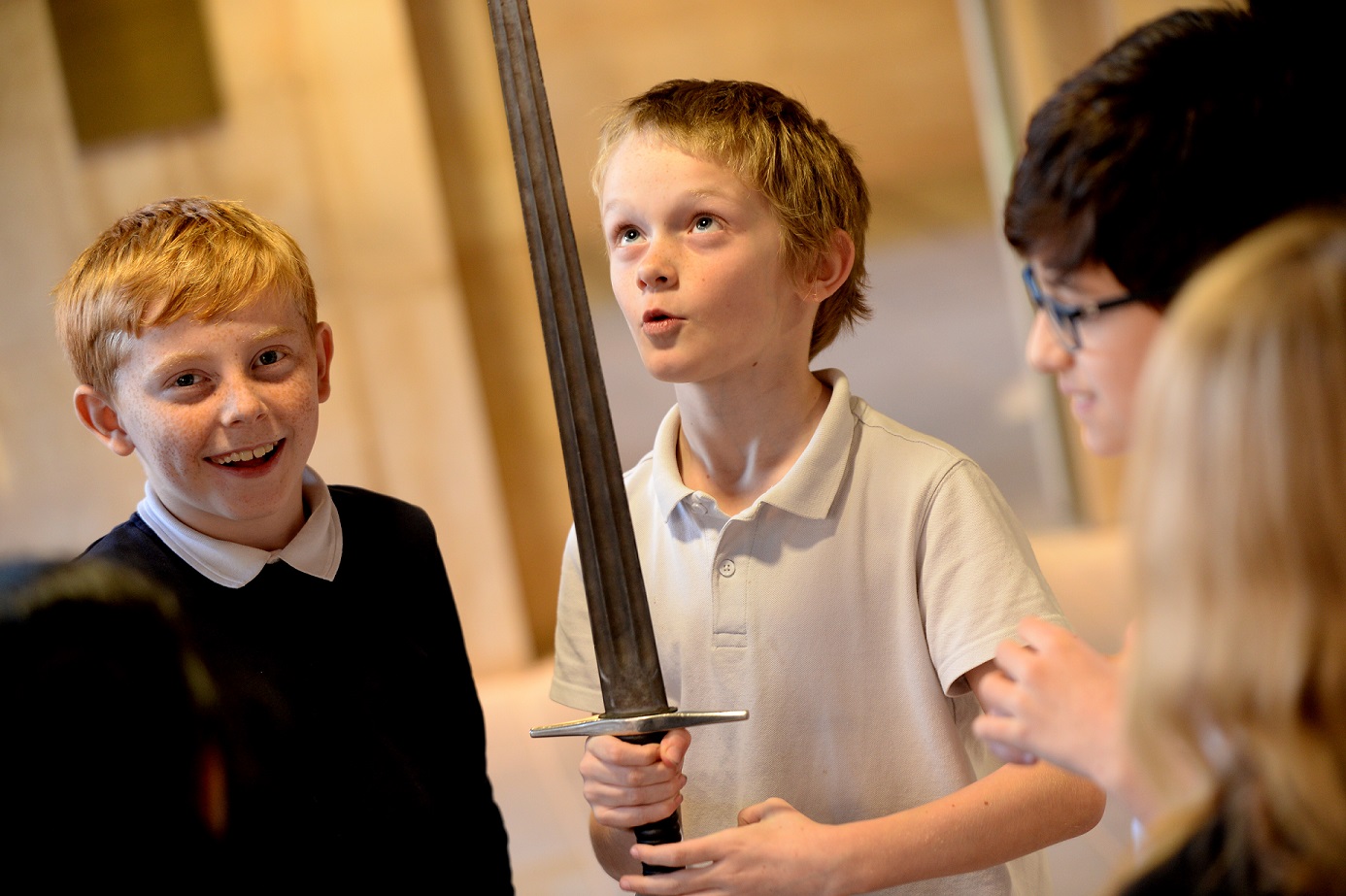 Full View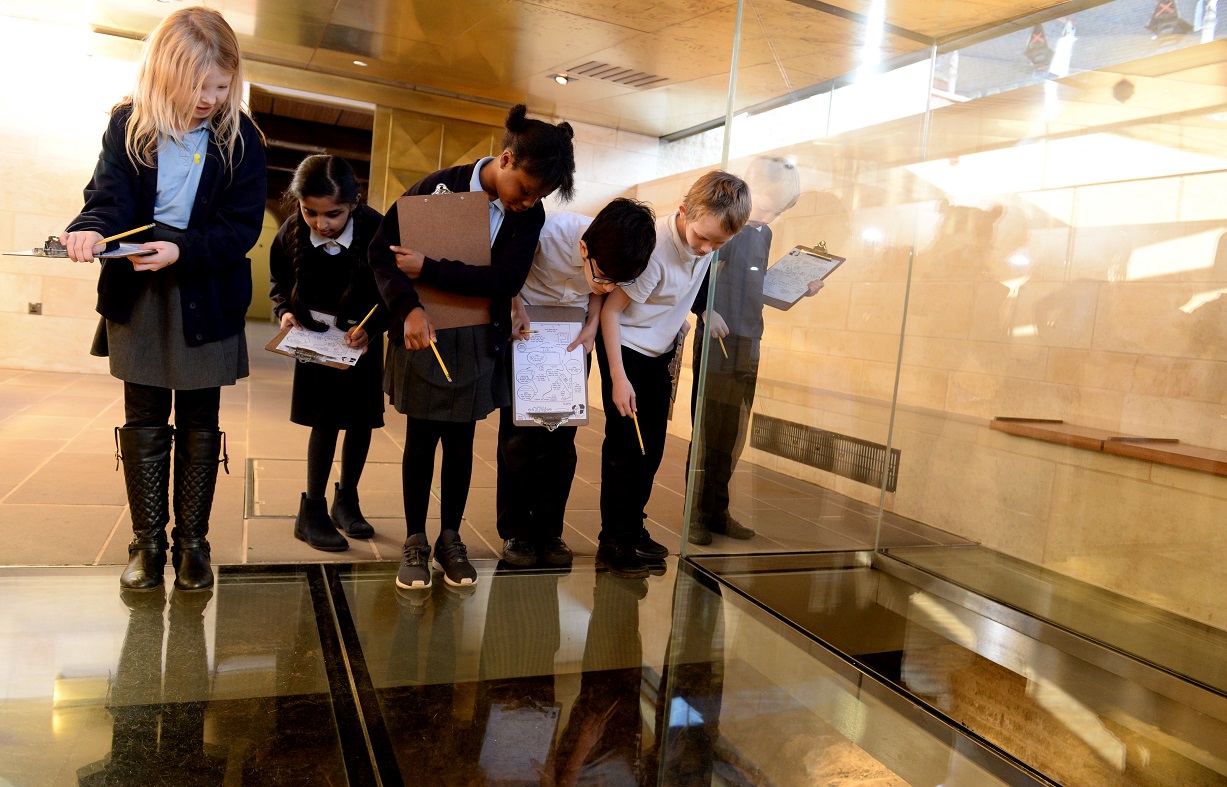 Full View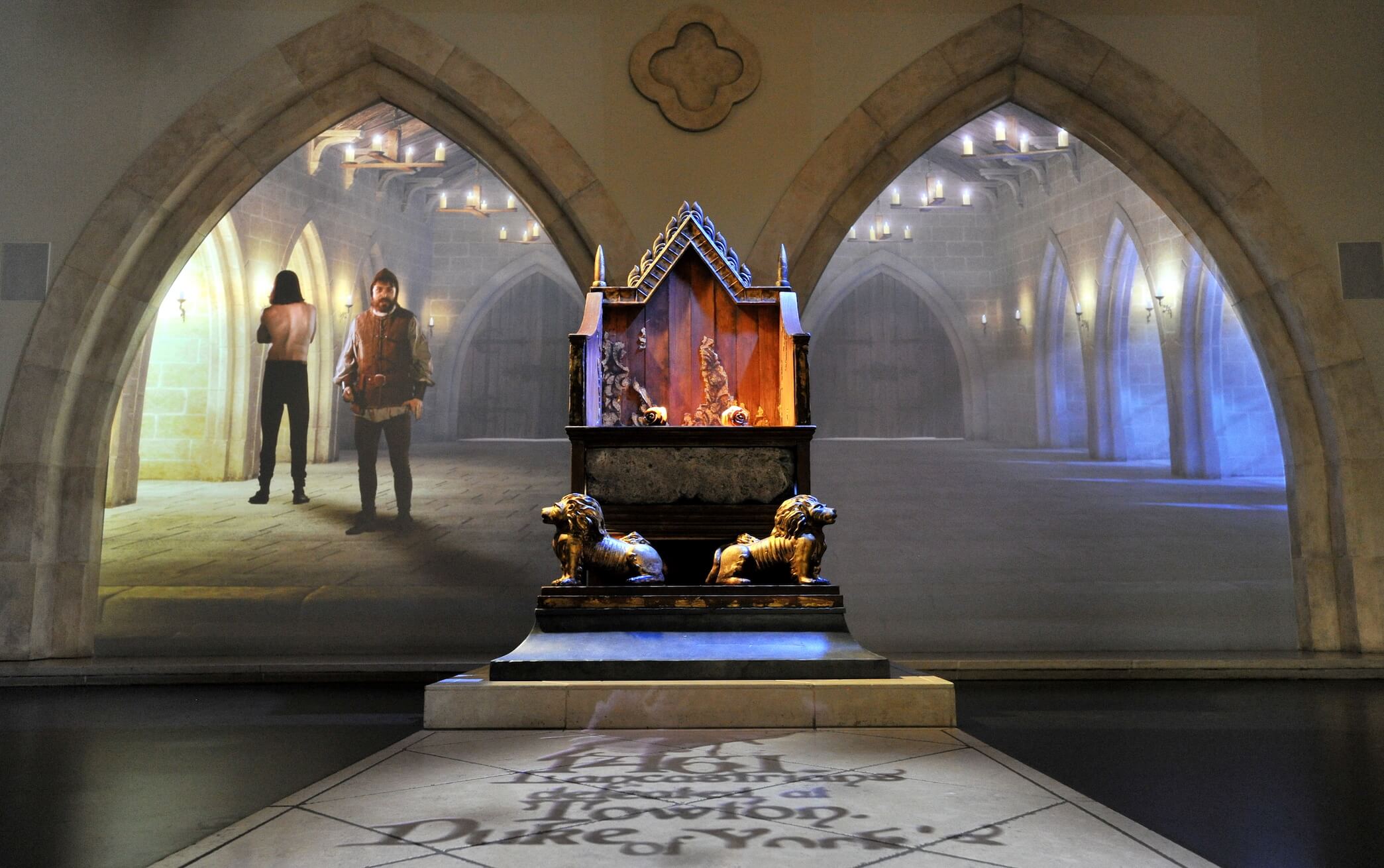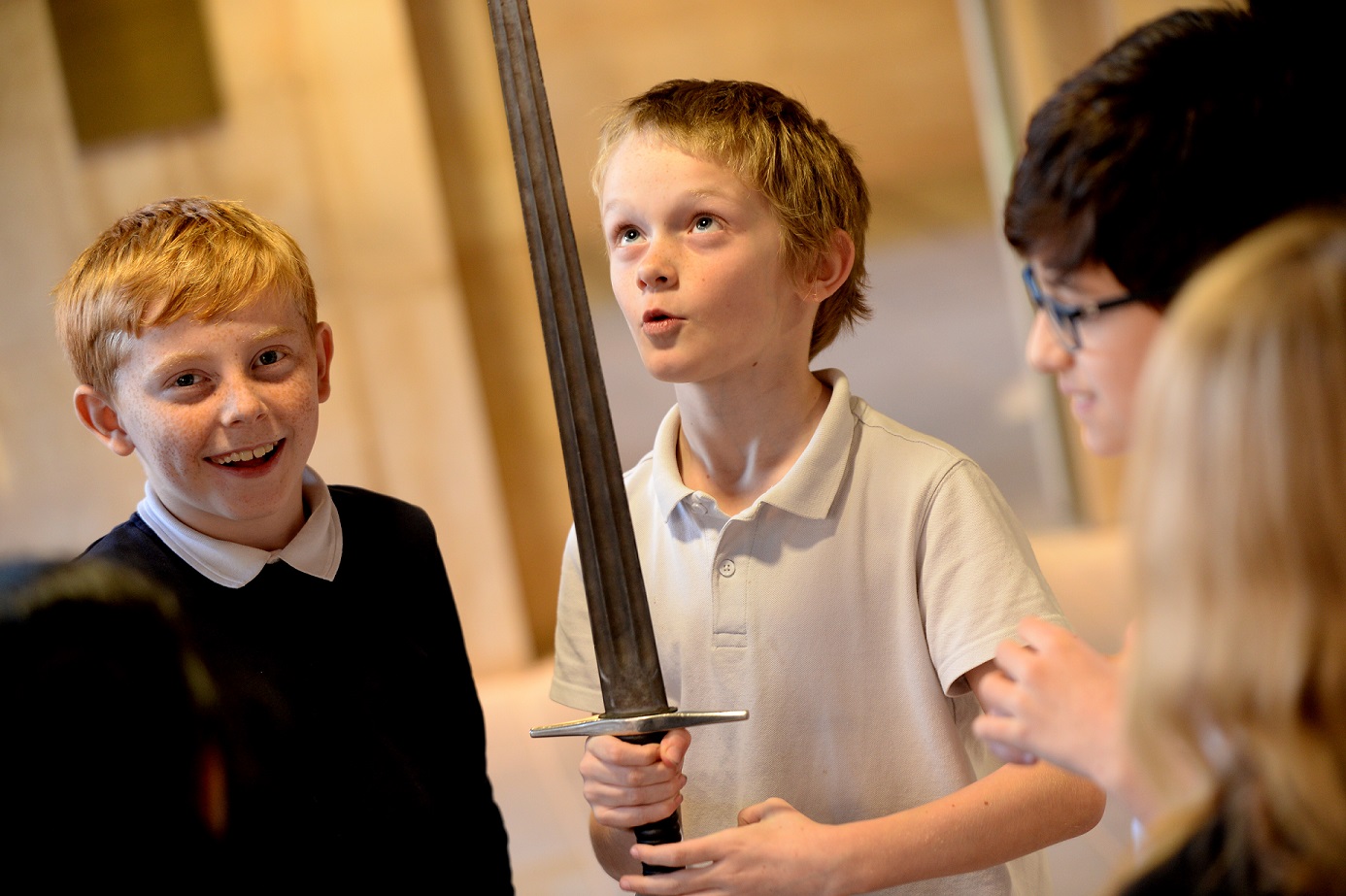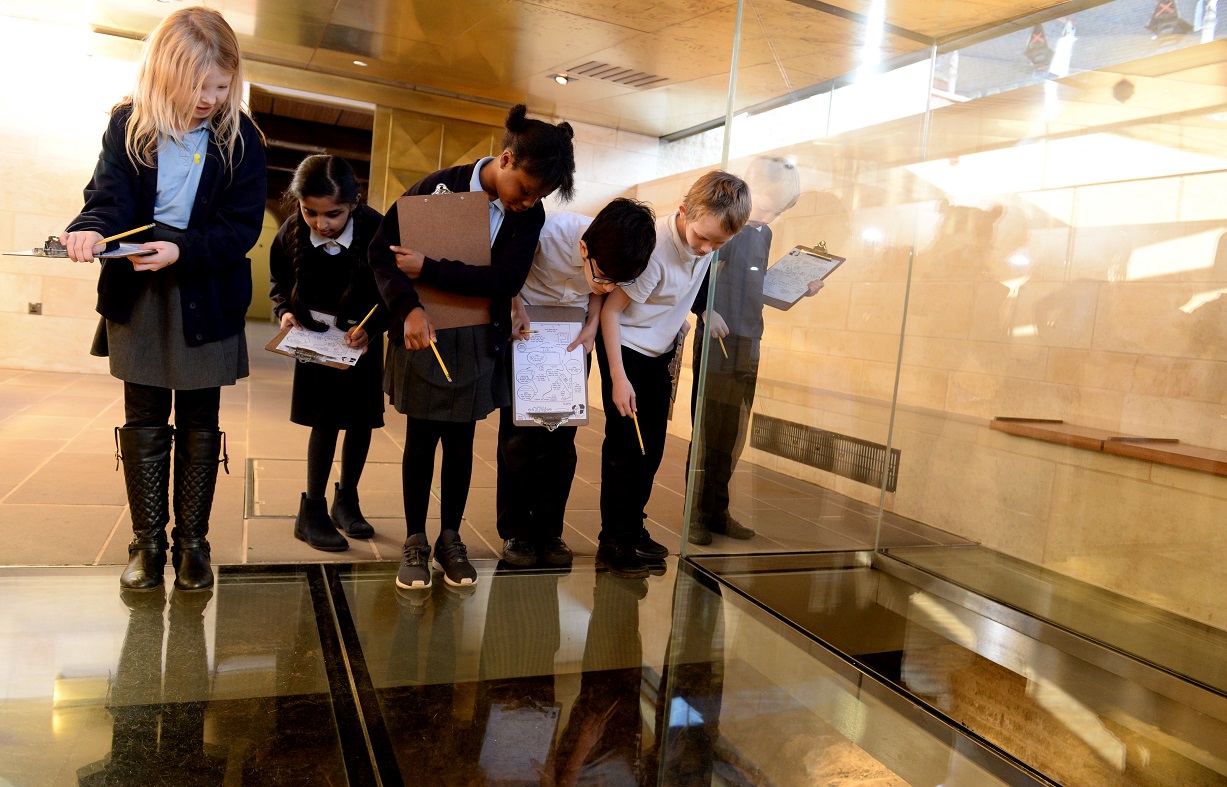 Photos of King Richard III Visitor Centre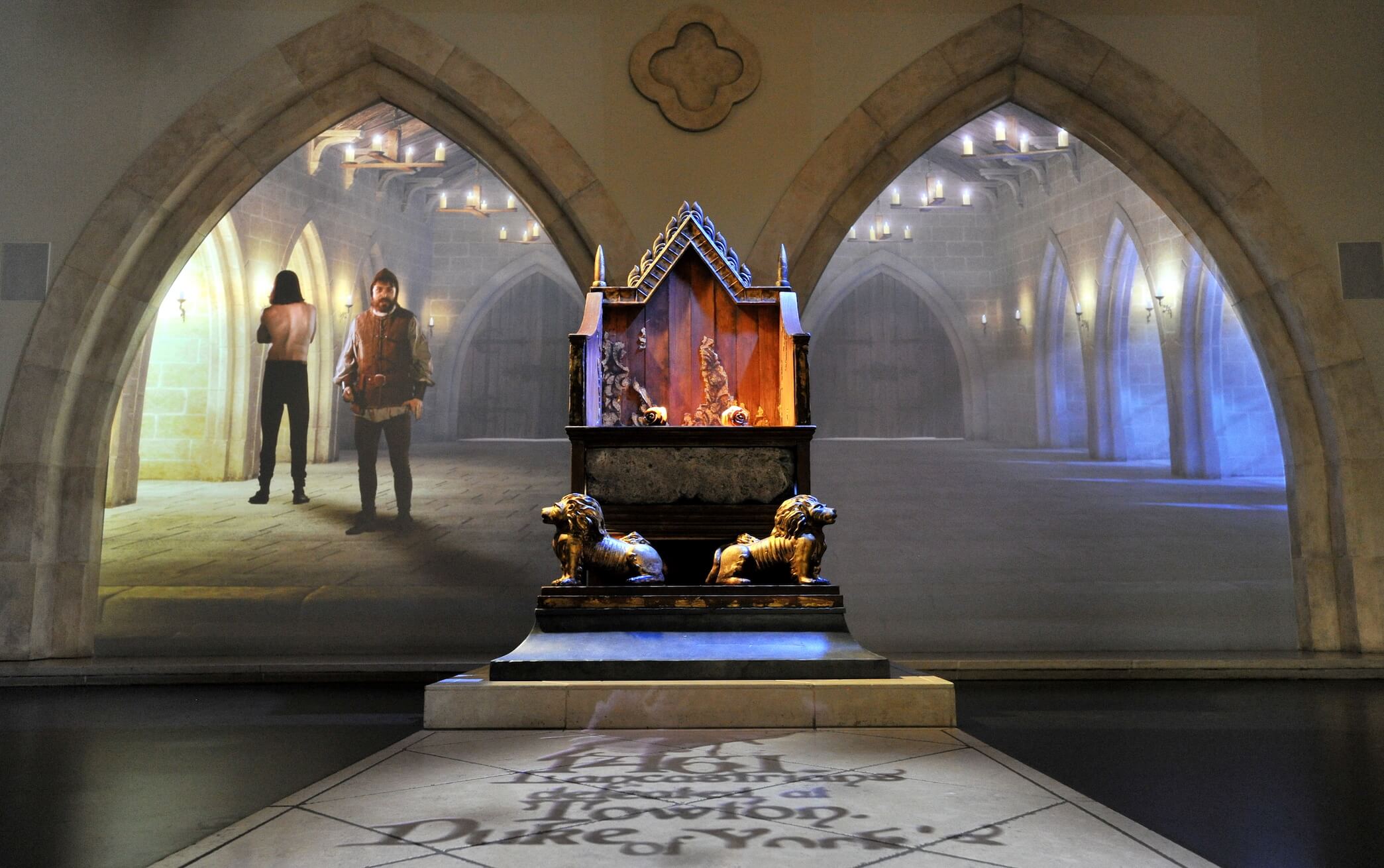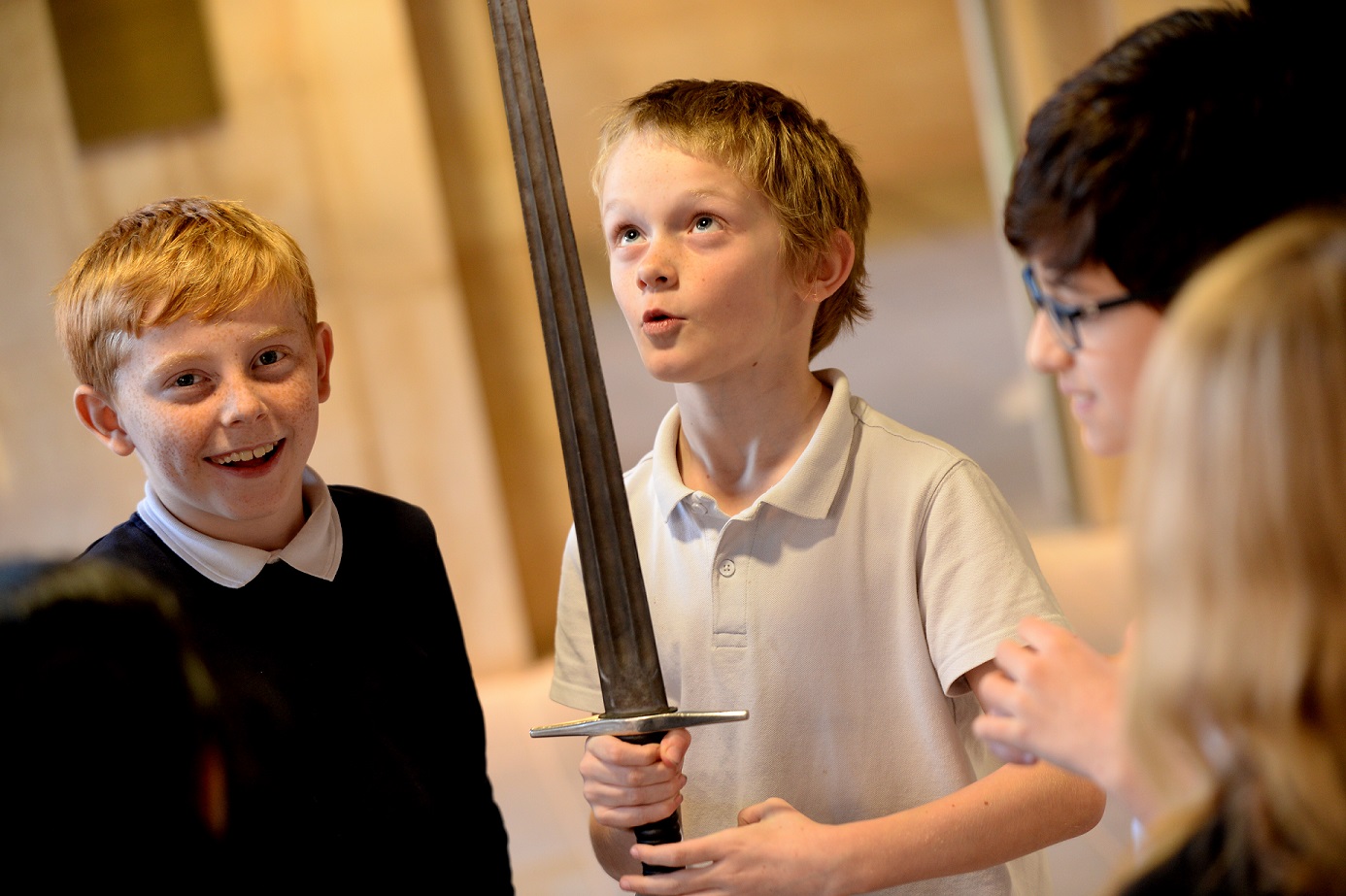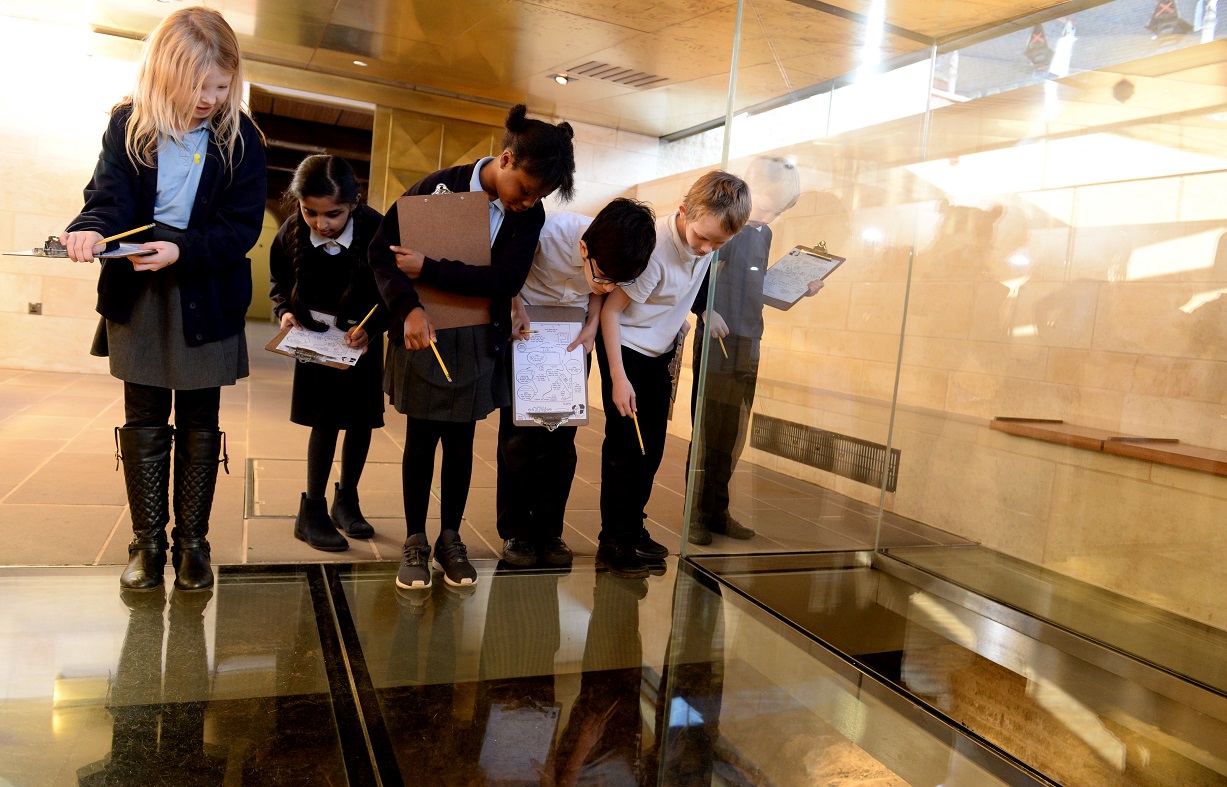 What will students see and do?
King Richard III Visitor Centre uses great storytelling, beautiful design and 21st-century technology to tell the fascinating and moving story of the king's life and death.
Visitors will learn about the Wars of Roses, the fascinating stories behind the Houses of York and Lancaster, key characters, battles and events. The site welcomes visits from all groups and can work with you to help make the experience more accessible to those with special educational needs.
As an introduction, the Murder, Mystery and Mayhem exhibition provides a highly visual depiction of the turbulent times that surrounded King Richard III as he rose to power. The Dynasty exhibition then tells the story of the king's life in a medieval England plagued by decades of fighting in the Wars of the Roses.
There is also a story to be discovered about why the visitor centre has been built where it is. When Richard III was killed at the Battle of Bosworth in 1485, his body was unceremoniously buried at Grey Friars Church and all but forgotten about.
However, in August 2012, on the 527th anniversary of the king's death, a team of historians and archaeologists searching for Richard took their investigation to what was then a car park in a modern city. Amazingly, they found a battle-scarred skeleton in a hastily dug grave, and five months after the dig started, DNA experts from the University of Leicester proved beyond all reasonable doubt that this was the last Plantagenet king of England.
The King Richard III Visitor Centre details this amazing journey that led to the discovery of the long-lost grave – it is one of the greatest archaeological detective stories ever told and features the first-ever genome sequencing of ancient DNA.
---
How does the trip link to the curriculum?
At King Richard III Visitor Centre, students can turn into history detectives and travel back through time to uncover the plot lines, birthrights and family connections that combined to create an intricate story of medieval murder, mystery and mayhem.
As well as talks and exhibitions, there is a range of activities for pupils to enjoy. These include:
• Exhibition visit: Pupils will discover the series of events that led to Richard becoming king in 1483, the events surrounding the Battle of Bosworth in 1485, and the subsequent discovery of his remains in a car park in 2012.
• DNA workshop: Using the University of Leicester's Go Bananas experiment developed by GENIE, students will extract DNA from a banana, find out exactly what DNA is and how it makes us who we are.
• Medieval Knight workshop: Students will find out all about the lengthy process of putting on a suit of armour, how much it weighs, how hard is it to mount a horse in it and why medieval knights wore the big, clunky metal suits.
• Archaeology workshop: Pupils will learn in more detail about the different scientific and archaeological methods used to research, excavate and verify the remains of the last Plantagenet king of England.
• Good King Bad King workshop: Students will review a range of evidence from primary and secondary sources and score Richard in five categories, before reaching a final verdict.
• Trial of Richard III workshop: Pupils will consider whether King Richard III was a fair king or an evil tyrant, making cases for the prosecution and the defence.
• Walking trail: Students will visit the key parts of the city associated with Richard III's life, including the Cathedral, the famous Bow Bridge and more.
• Leicester Cathedral visit: Pupils will see where King Richard was reinterred in March 2015, and learn about the key features of a Christian place of worship.
Subjects covered
---
Teaching resources provided
There is a range of resources on the King Richard III Visitor Centre website for formal and informal learning, including activity sheets, blogs and links to other sites.
The activity sheets feature the King Richard III Quest, which guides young visitors aged 7-12 around the centre; the Boar Hunt, which is an 'I spy' style trail for ages 3-6; A Medieval Christmas, which is a seasonal activity sheet for ages 7-12; a guide to creating a pounce portrait of King Richard III; a how-to for making a white boar badge or white rose; a guide to making medieval machines; and a king portrait colouring sheet.
There are also character cards that were designed by a masters student from the University of Leicester's School of Archaeology and Ancient History. You can print them out and use them before or after a visit to support learning about Richard III. They are a useful tool for introducing all the people involved in the story of the king, from his contemporaries to the team who uncovered his remains in the car park in 2012. The cards come with suggestions for teachers on how to use them in the classroom.
---
Minimum and maximum group size
A maximum of 25 children can enter the exhibition at a time, to prevent overcrowding.
---
Details of risk assessment
A risk assessment is in the teachers' information pack, available to download from the website. Once you have a provisional or confirmed booking, you're welcome to a free familiarisation visit.
PLANNING
Don't miss our downloadable A-Z guide on completing a risk assessment
---
Facilities on-site
As well as the visitor centre, there are toilets, a café and a gift shop, stocking a range of King Richard III-related gifts and books to suit all budgets.
A lunch room can be booked in advance.
---
Opening times
Monday-Friday: 10am-4pm
Saturday: 10am-5pm
Sunday: 10am-4pm
---
Pricing
Pupils up to the age of 15 cost £4.25 each. One adult goes free for every six KS1 pupils, eight KS2 pupils and ten KS3 pupils.
---
Travel arrangements
King Richard III Visitor Centre is located right in the heart of the city centre, adjacent to Leicester Cathedral.
The coach drop-off point is on Southgates, which is a five-minute walk away and can be seen on the website's map. One of the customer services team will meet groups on arrival there and escort them to the centre.
There is also limited on-street parking for coaches free of charge but spaces must be booked in advance through the group bookings team.
Alternatively, the closest train station is Leicester railway station, a 10-15 minute walk away.
Address
King Richard III Visitor Centre, 4A St Martins, Leicester
LE1 5DB
---
Enquire Now
Book your school trip to King Richard III Visitor Centre
For information on booking your school trip to this venue, click below.