High Borrans Outdoor Education Centre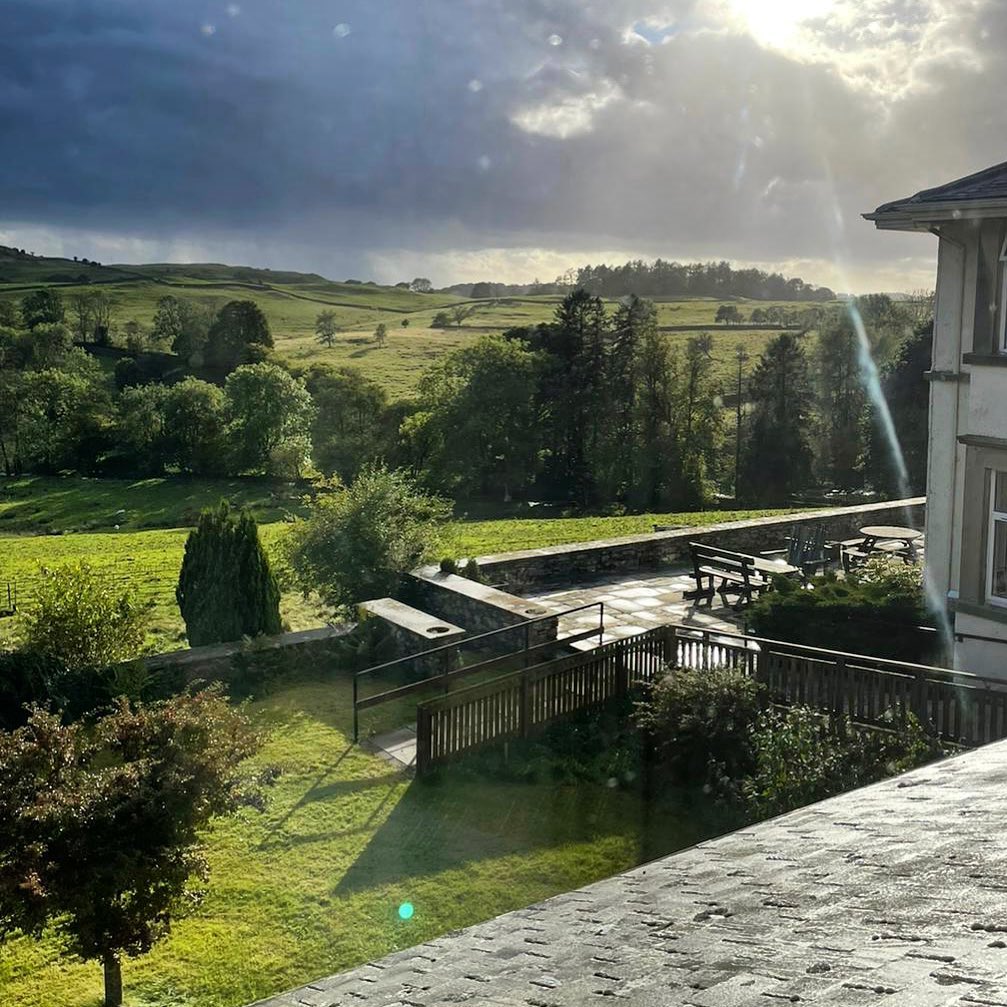 Full View
Full View
Full View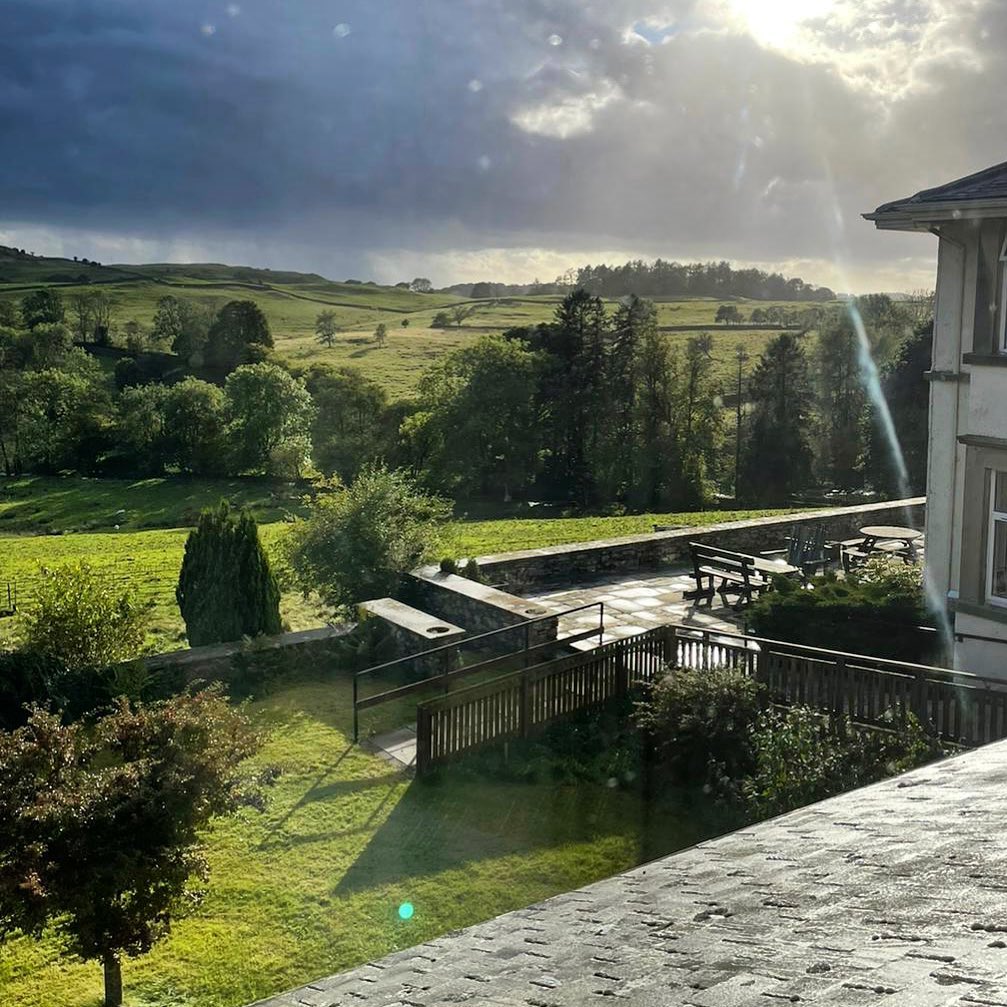 Photos of High Borrans Outdoor Education Centre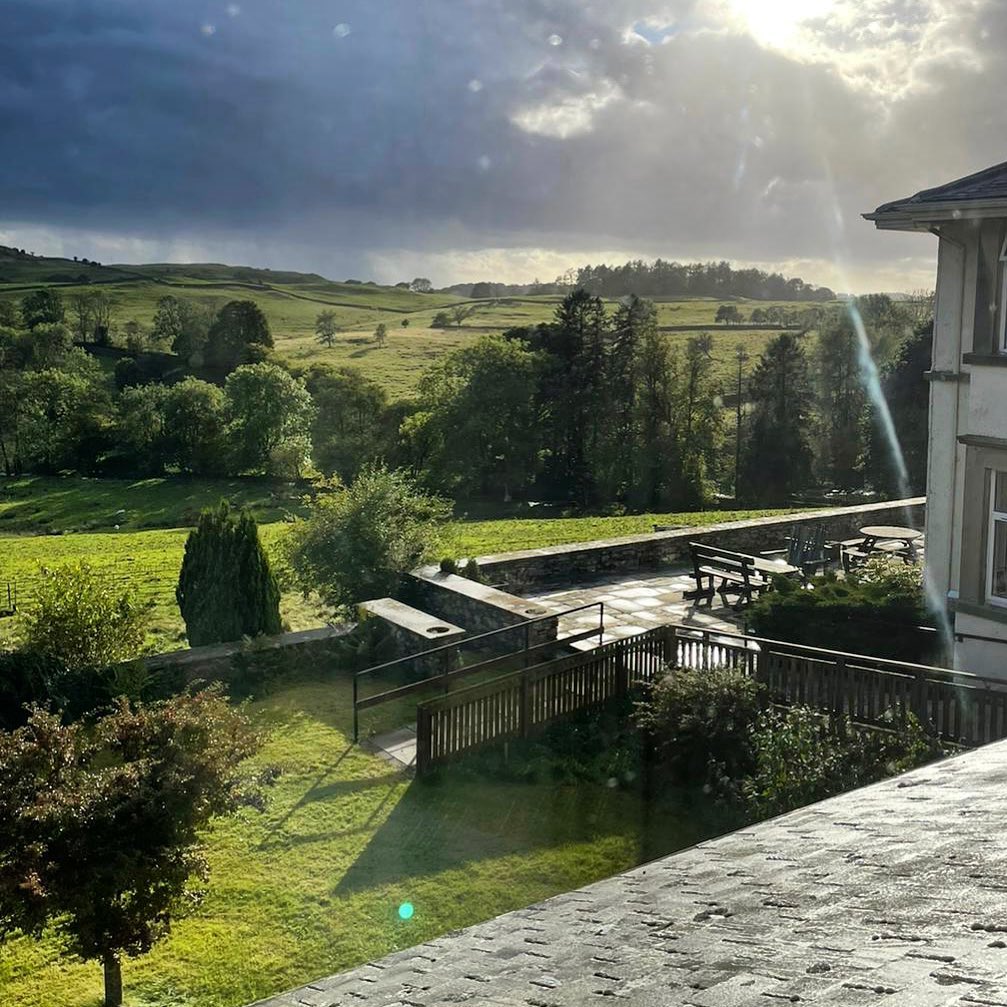 What will students see and do?
Located near Windermere in the Lake District, High Borrans is a large country house nestled in five acres of woods and lawns next to a lake. Wildlife is actively encouraged on the grounds, and the land around the centre is part of a working hill farm.
The nearby reservoir serves as the location for many water activities, including canoeing, raft building and swimming, along with wildlife watching. The fields, ponds and wetlands allow for a range of activities suited to the age group attending.
Specific adventure activities include:
– Canoeing
– Canyoning
– Hiking
– Climbing
– Archery
– Caving
– Abseiling
– Orienteering
– Ghyll scrambling
– Fell walking
– Ropes course
Elf Rigg provides an outdoor learning space perfect for a forest school, environmental training or other outdoor school courses. The site works well for camping, with shelter, fire, kitchen, toilets and showers all available.
In the local area, students might go ghyll scrambling, working their way up a mountain stream, or you might choose caving in the Yorkshire Dales. The Lake District is the birthplace of English rock climbing, giving students the opportunity to climb on real rock rather than up an indoor wall.
---
How does the trip link to the curriculum?
High Borrans offers a regular list of course objectives to choose from, ranging from pure enjoyment to developing new skills for a specific curricular focus. A dedicated course tutor works with you to plan your course and develop a programme that meets your objectives.
The centre offers two main ways to tie in a visit to the national curriculum thanks to the adventure activities and outdoor learning opportunities.
Adventure activities allow students to develop personal and social skills such as confidence and leadership. An unaccompanied walk teaches students map skills as well as their boosting confidence.
The landscape and wildlife open up opportunities to cover geography and history, either incorporated into a general course or as part of specific fieldwork. Specialist geography staff can provide case studies based on the region.
In addition, there are ties that make literature studies a possibility. The Cathedral Cavern in Langdale was a setting in the Snow White and the Huntsman movie and was formerly owned by Beatrix Potter. Archery exercises can be tied to a reading of Robin Hood and other period and mythological stories.
Subjects covered
---
Teaching resources provided
The biggest resource High Borrans has to offer teachers is a dedicated course tutor to help you plan a bespoke course for your group. The centre works with whatever requirements you have to prepare, plan and resource a programme that meets your learning objectives.
The centre's staff have teaching backgrounds in cross-curricular outdoor learning. This includes fieldwork in geography and ecology, numeracy, literacy and creative activities.
Along with adventure courses, your tutor can help you put together activities that give a different perspective to subjects like art, ecology or maths, as well as geography field trips tied to different curriculum requirements.
---
Minimum and maximum group size
From August to March, groups can attend with a minimum of 12 participants and will be paired with another group. For sole occupancy at that time, the minimum group size is 25. From April to July, there is a minimum of 36 participants for sole occupancy.
Smaller groups are accepted during school and bank holidays. The maximum group at any time is 48 students and seven adults.
---
Details of risk assessment
The OEC provides a risk assessment and additional information for visiting groups, including safety policies and codes of practice. Adults with the school group must play a role in supervision and safety. The centre requires that at least one adult member of the group holds a current first-aid certificate.
The centre is regularly inspected and holds a licence from the Adventure Activities Licensing Service, which covers the safety management of activities. The specific activities covered include watersports, climbing, caving and trekking. The inspection also covers non-licensable activities to establish a culture of safety.
High Borrans conforms to the health and safety policy of North Tyneside Council. Daily risk assessments are carried out at morning planning meetings, which take into account weather, equipment, abilities and the planned activity. Dynamic risk assessments are carried out during the activity based on local conditions and other changing factors.
If it is your first time bringing a group to the OEC, it is recommended to do a planning visit as part of your preparations.
PLANNING
Don't miss our downloadable A-Z guide on completing a risk assessment
---
Facilities On-Site
High Borrans has beds for 48 students plus up to seven adult staff. The bedroom layout should be consulted when planning if there is a need to separate students by gender. There is an accessible bedroom on the ground floor if needed, with an adjacent staff bedroom.
The house includes a spacious lounge for students, complete with TV and log fire, and a separate lounge for the adults. An orangery provides a conservatory space with sofas and great views. There is also a classroom, kit room, games room and wifi available.
Meals during your stay include breakfast, a packed lunch and an evening meal. A cooked breakfast is available for activity mornings and a continental breakfast on departure day. Special dietary needs are accommodated by advance arrangement.
---
Opening Times
As a residential facility, High Borrans has no set opening hours for school trip use. Groups should time visits to arrive after 2pm the first day and leave by 10am the last day.
---
Pricing
Schools in North Tyneside receive discounted pricing.
The centre recommends adding a few pounds per head to the base price to allow for additional funds for flexibility in case of bad weather. This money could be used to pay for use of the climbing wall, swimming, boat trips and other activities.
Contact the team to get a bespoke quote for your stay.
---
Travel arrangements
The Kirkstone Pass is unsuitable for large vehicles. If coming via coach, the best route to the centre is via J36 of the M6.
Your coach will pass through the hamlet of Ings before turning onto Moor Howe Lane toward High Borrans. A little more than a mile after that turn, look for a narrow lane with a sign posted for High Borrans.
During your stay, the centre has three 15-seat minibuses with seat belts available for use for field trips.
Address
High Borrans, Windermere, Cumbria
LA23 1JS
---
Enquire Now
Book your school trip to High Borrans Outdoor Education Centre
For information on booking your school trip to this venue, click below.