Canal & River Trust – Explorers: Liverpool and Sefton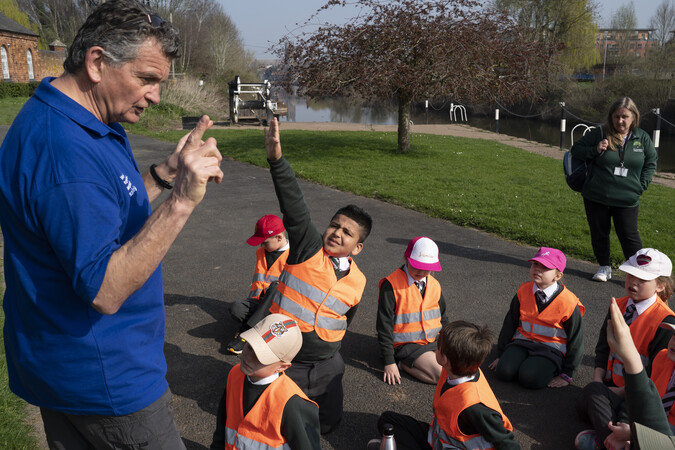 Full View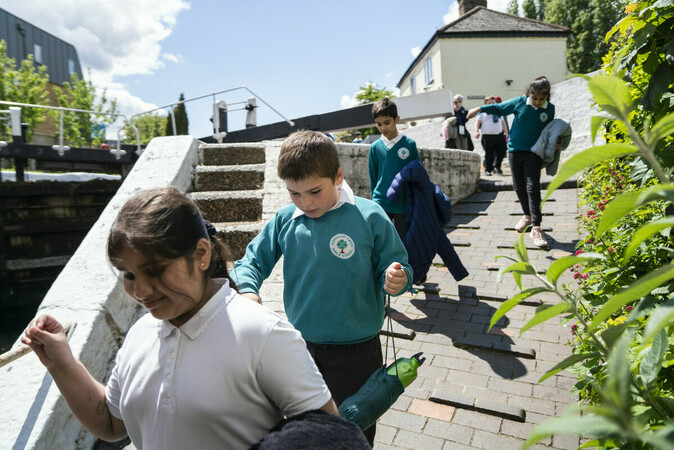 Full View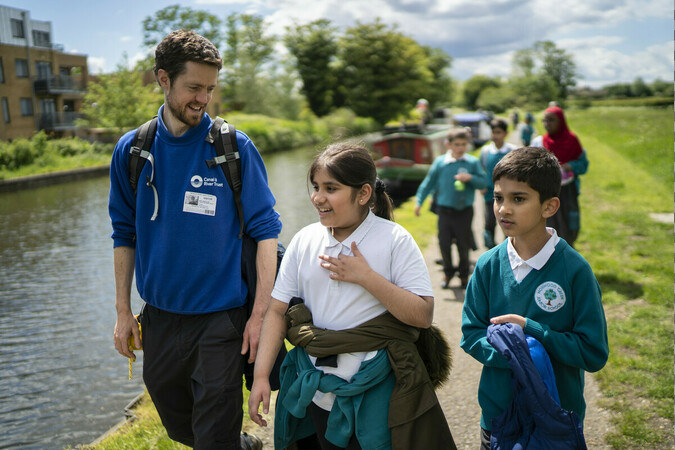 Full View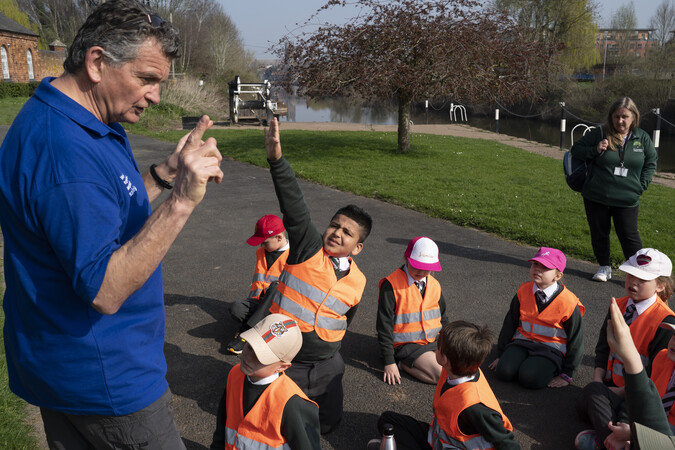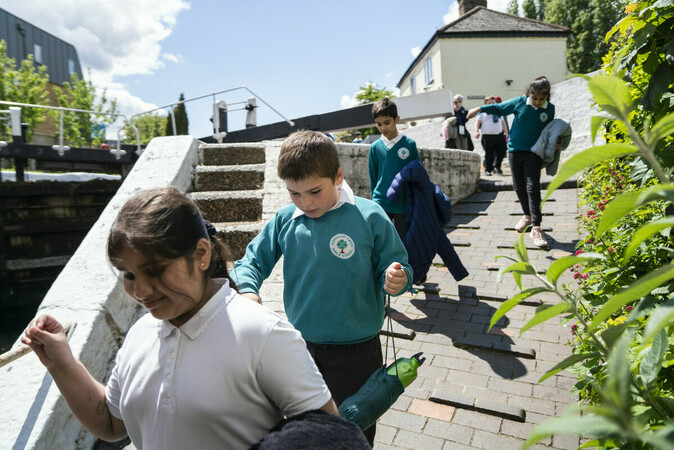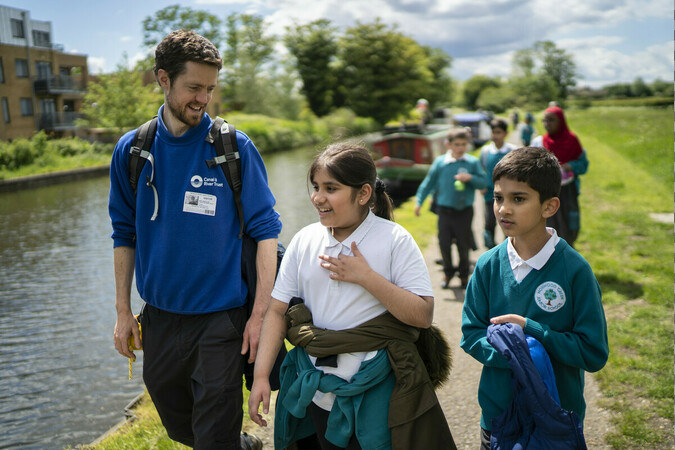 Photos of Canal & River Trust – Explorers: Liverpool and Sefton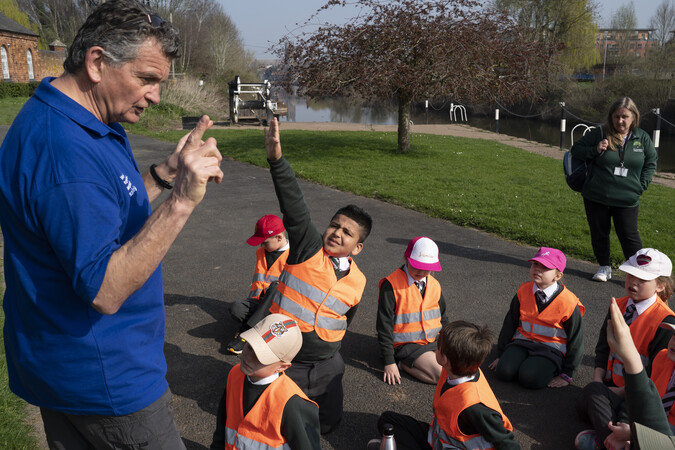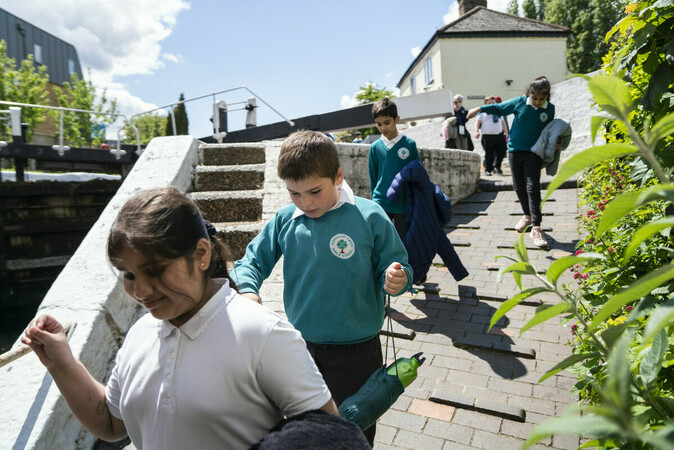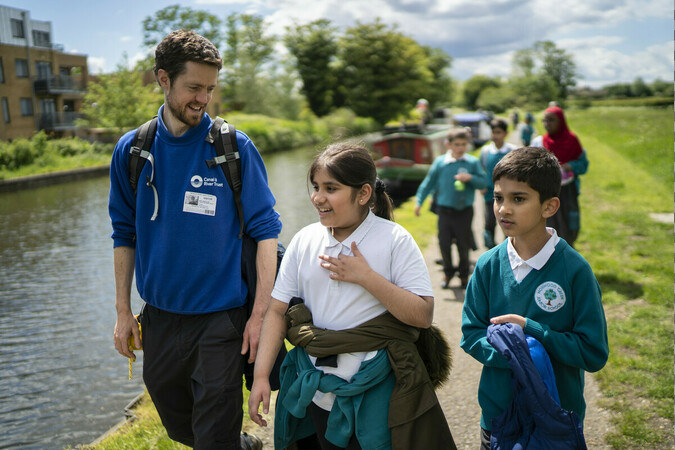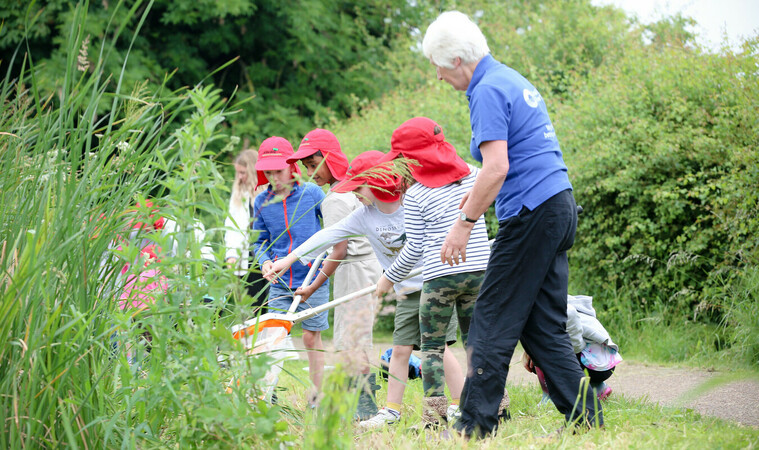 What will students see and do?
If you're based in the Liverpool and Sefton area, why not take your pupils for a spot of outdoor learning along the Leeds and Liverpool Canal?
Opened in 1816, this is the longest canal in Britain built as a single waterway, and makes for a great venue for history and geography learning.
Volunteers are available to take your pupils on a guided walk of the area, where they'll learn about local history and the wildlife of the area.
During spring and summer, your class can participate in a minibeast hunt along the canal.
The Stanley Dock Lock Flight is located at Liverpool's iconic waterfront and comprises four locks. There's no shortage of interesting and historical things for your pupils to see in this area and workshops on locks and canals are available.
The Museum of Liverpool is also nearby, along with the Cunard building and Liverpool's two cathedrals, which sit at either end of the same street.
---
How does the trip link to the curriculum?
A trip to this location is perfect if you want to fulfil the geography fieldwork part of your curriculum or want a fun way to teach your class about local history or science. Pupils will leave knowing more about the fascinating history of their city, while also learning about safety by the water.
This trip caters to groups from KS1 or KS2, but you can contact the trust if you need the team to tailor workshops for students with additional needs.
Subjects covered
---
Teaching resources provided
There are numerous downloadable resources available on the Canal & River Trust website, including learning packs about canals, wildlife habitats and the Leeds and Liverpool Canal.
---
Minimum and maximum group size
The Canal and River Trust requires the following adult to child ratios:
– 4-8 years – 1:6
– 9-12 years – 1:8
– 13-18 years – 1:10
---
Details of risk assessment
You can find a template for risk assessing the trip online. It is also possible to book a free pre-visit so you can determine whether or not the trip will be appropriate for your class.
The Canal and River Trust can provide water safety assemblies and workshops at your school to help prepare for the trip. You can enquire about this on the booking form if you'd like to organise one.
Liverpool and Sefton's waterways have a quality badge from the Council for Learning Outside the Classroom. This accreditation ensures that the trip will be both safe and fun for your pupils.
PLANNING
Don't miss our downloadable A-Z guide on completing a risk assessment
---
Facilities On-Site
Public toilets are situated near the Stanley Dock area. Please enquire for information about toilets near Sefton waterways.
---
Opening Times
To organise a time for your trip, get in touch with the Canal & River Trust.
The Trust is volunteer-run so please give as much notice as possible if you need to cancel your visit for any reason.
---
Pricing
There is no cost for a school trip to this location.
---
Travel arrangements
Located near Liverpool's famous waterside, the Stanley Lock Dock Flight can be reached easily via local bus routes. There is also free on-street parking near the Stanley Lock Dock Flight.
Address
1a Sefton Street, Litherland, Sefton, Merseyside
L217PB
---
Enquire Now
Book your school trip to Canal & River Trust – Explorers: Liverpool and Sefton
For information on booking your school trip to this venue, click below.