Canal & River Trust – National Waterways Museum Gloucester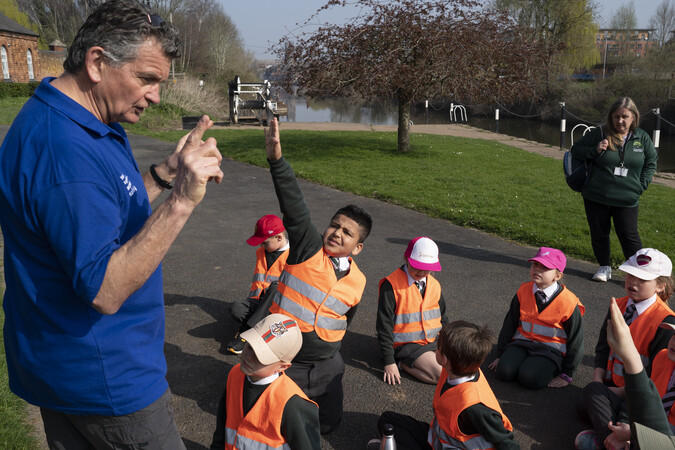 Full View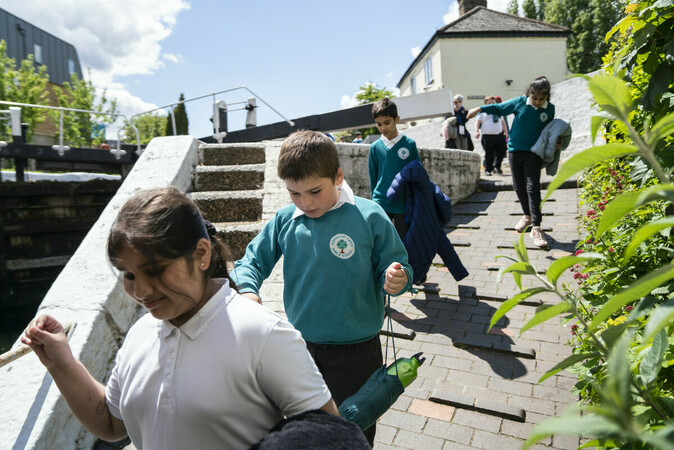 Full View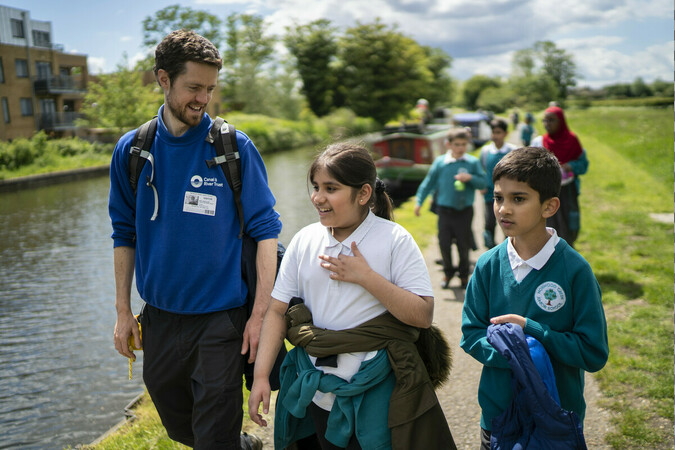 Full View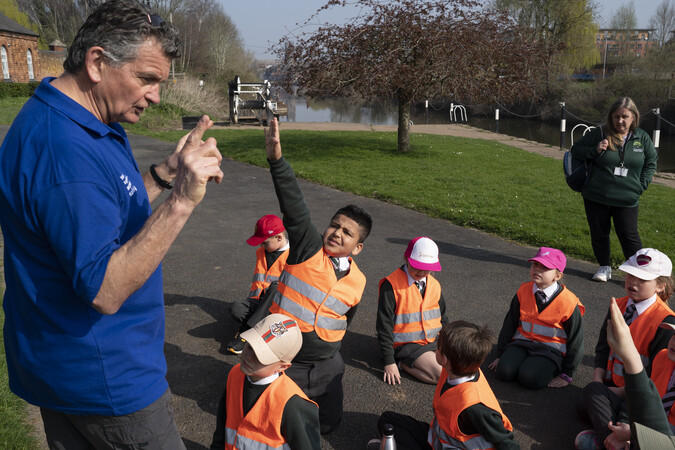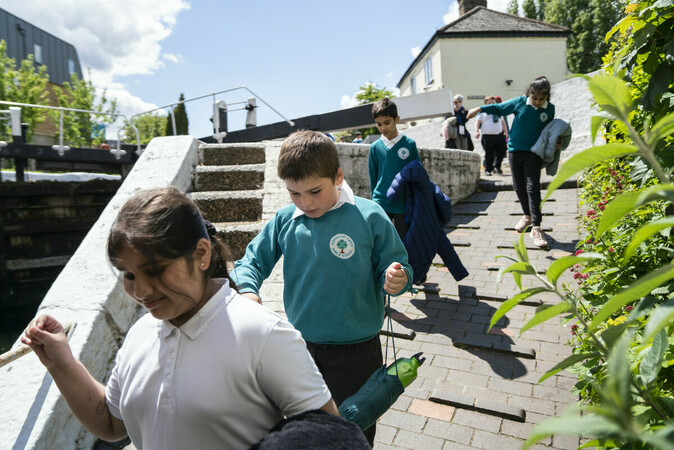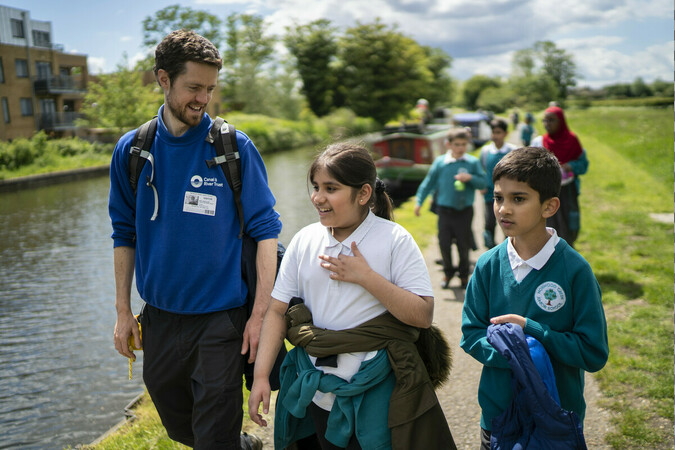 Photos of Canal & River Trust – National Waterways Museum Gloucester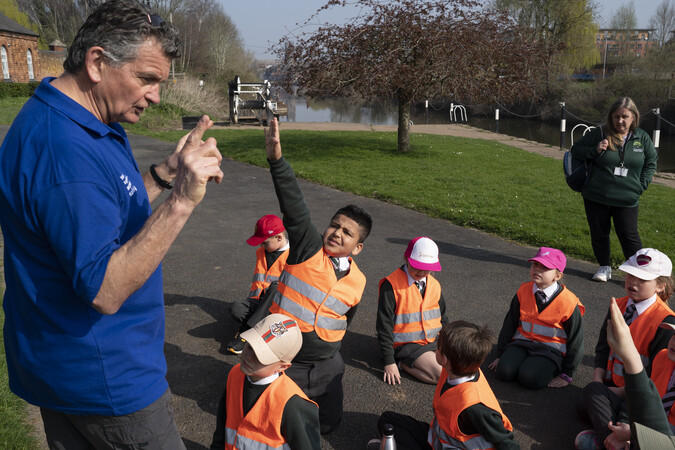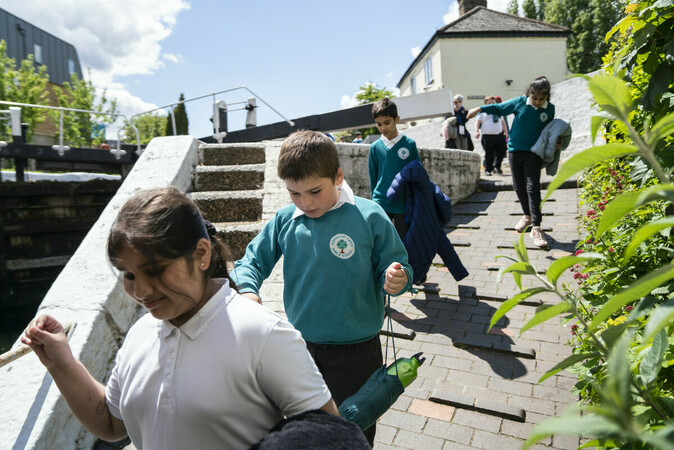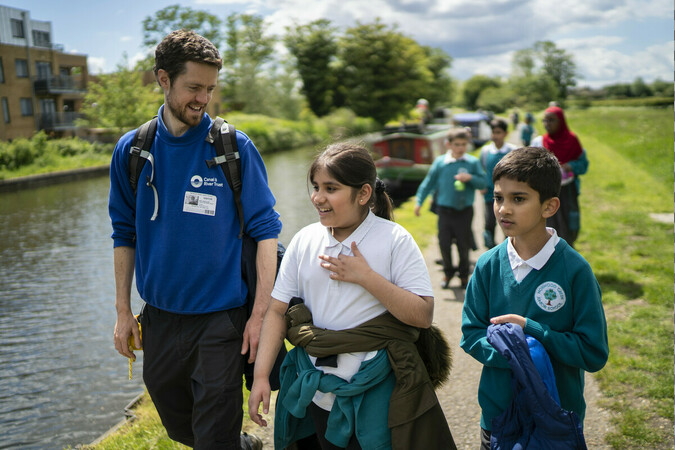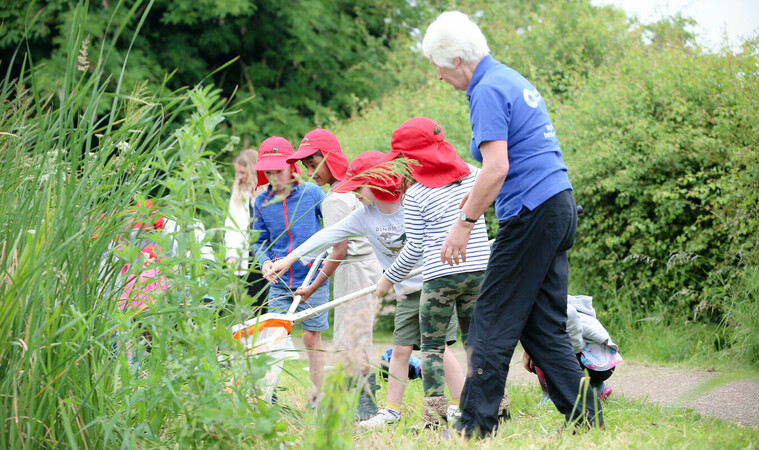 What will students see and do?
The National Waterways Museum Gloucester is housed in Llanthony Warehouse, which was built in 1873. The Victorian warehouse once contained grain, timber and alcohol. Today, it offers interactive history trips, telling the story of the docks and the Victorians who worked on them. It also describes their former role in the trade routes between nearby city Birmingham and the sea.
The museum's activities are designed to help visiting pupils study and explore the surrounding areas, discover the local wildlife and learn about the regional waterways.
On the ground floor of the museum, the activity table features several types of boats and shows how they're built. There's also a film with an aerial view of the River Severn. On the first floor, pupils can try out the gauging stick and learn how to lift sacks using pulleys. The 'talking heads' tell stories of what it was like in the past.
The first floor also has a full-sized boat cabin, and pupils can look in through the windows. They can use the crane to practise loading cargo. The wildlife table teaches pupils about different habitats, and also has some dress-up costumes for children to play as local animals.
Between April–November your group's visit includes a boat trip aboard Queen Boadicea II. Students can see the different types of bridges in motion and eat their packed lunches on board.
As well as the different workshops designed to meet curricular outcomes, you can take pupils on a self-guided tour of the museum, which can be booked before your visit. The centre offers several custom-designed workshops for pupils with special educational needs. These can include interactive displays and stories, sensory activities and boat-related games.
The museum holds the Learning Outside of the Classroom Quality Badge. This is a seal of approval for that reflects the high standards of its educational offering.
---
How does the trip link to the curriculum?
The museum offers several workshops designed to meet national curriculum learning outcomes for the Early Years Foundation Stage, Key Stage 1 and Key Stage 2. Here are a few of the options:
Key Stage 1
– Build a Canal: In this workshop, pupils learn about the reasons for, and the processes behind, the construction of the Gloucester and Sharpness Canal. Using sandboxes, the children build a canal structure while they learn about what used to be transported around the region and why. The session lasts 40 minutes and can be adapted to meet other learning outcomes such as settlements or rivers.
– Floating and Sinking: This activity helps children to explore topics such as gravity, water resistance and upthrust. Working in small groups, pupils use plasticine, weights and water toys to learn how loaded boats float. The activity lasts 45 minutes and can include topics on displacement for older students.
– Wildlife Trail: This workshop lasts 40 minutes and is suitable for EYFS pupils as well as those in KS1. Children search the galleries for animals that live in and around waterways. The activity finishes at the activity table, where they learn about wildlife habitats.
Key Stage 2
– Canal Cranes: In this activity, pupils discover how cranes work and their role in canal history. They then learn how to calculate gear ratios and build their own crane to lift a weight. This workshop lasts 45 minutes.
– Canal Maintenance: This workshop invites students to learn all about how canals are eroded by traffic and the environment. Working in small groups, they consider how to protect waterways from erosion and learn about water quality using PH testing. The interactive workshop lasts 45 minutes.
– Folding Detective Trail: Focusing on STEM outcomes, this activity features challenges related to the stories of the museum. The Docks Trail gets students outside looking for landmarks around the docks and learning about how the docks were used in the past.
Subjects covered
---
Teaching resources provided
Teaching resources are provided for all of the activities on offer at the museum, including the free 'trails' workshops.
The museum's website hosts a wide variety of free lesson plans and teaching resources to download. Some of these support the activities offered at the museum, while others serve as independent lessons for use before or after your group's visit.
Organised into themed learning bundles, the resources include ideas for everything from canal-focused storytelling to lessons on hydraulics and advice on water safety.
If you have any requests relating to resources, contact the museum's team.
---
Minimum and maximum group size
During your visit a class of up to 30 pupils will be split into two groups, with one half doing an activity while the other half visits the museum. A group of up to 60 pupils will be divided into three, with each group rotating around different activities.
---
Details of risk assessment
A pre-visit to the site can help you to complete your own risk assessment. You can also use the museum's risk assessment as a guide.
PLANNING
Don't miss our downloadable A-Z guide on completing a risk assessment
---
Facilities On-Site
There are accessible toilets on two floors of the museum. Some parts of the exhibition are not wheelchair accessible. Contact the Canal & River Trust to discuss any specific needs you might have.
Lunches can be eaten on the boat trip in summer, or in the learning space out of season. There is a cafe that serves hot drinks but not hot food.
---
Opening Times
The museum is open Tuesday to Saturday between 10am and 3pm.
---
Pricing
The three 'trails' activities are free of charge, including resources.
A self-led visit costs £6 per pupil, including a boat trip. A volunteer-led visit is £8 per pupil, including the boat trip.
Winter visits, excluding the boat trip, are £4 per pupil. Teachers are included free of charge.
---
Travel arrangements
The museum is located right on the old docks of Gloucester. For navigation, enter postcode GL2 5JQ.
Coaches can drop off near to the museum on Llanthony Road. There is a 30-minute waiting limit.
Address
Gloucester Waterways Museum, , Canal & River Trust, Llanthony Warehouse, Gloucester Docks, Gloucester, Gloucestershire
GL1 2EH
---
Enquire Now
Book your school trip to Canal & River Trust – National Waterways Museum Gloucester
For information on booking your school trip to this venue, click below.