Canal & River Trust – Explorers: Bingley Five Rise Locks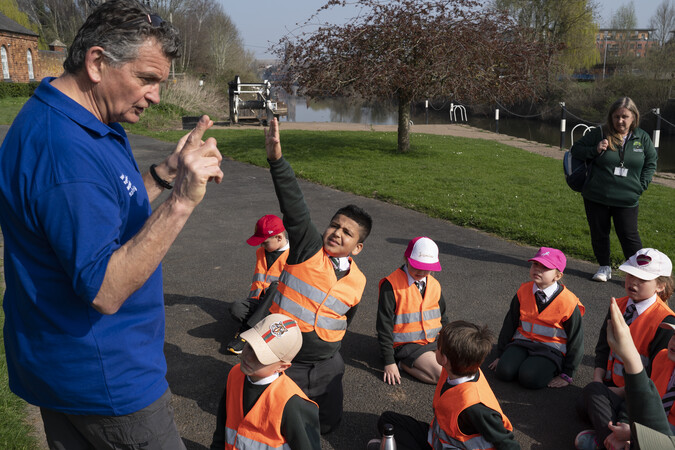 Full View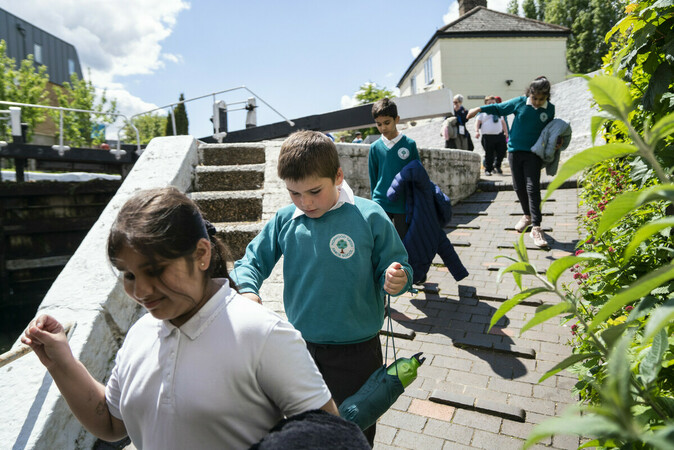 Full View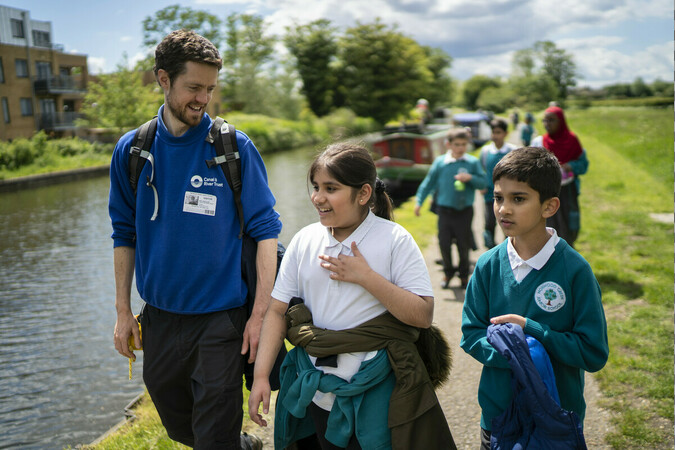 Full View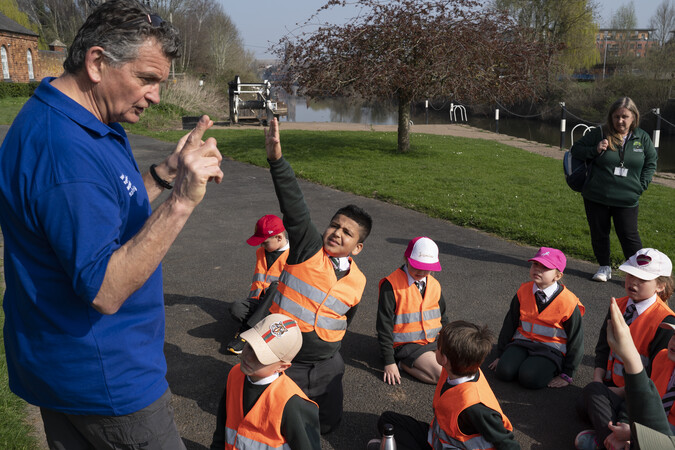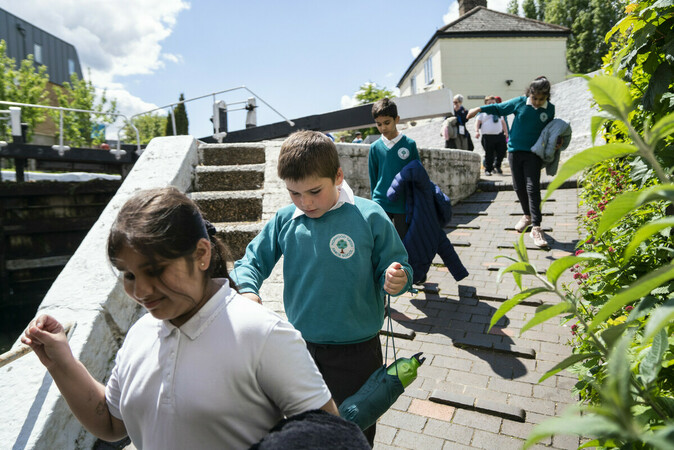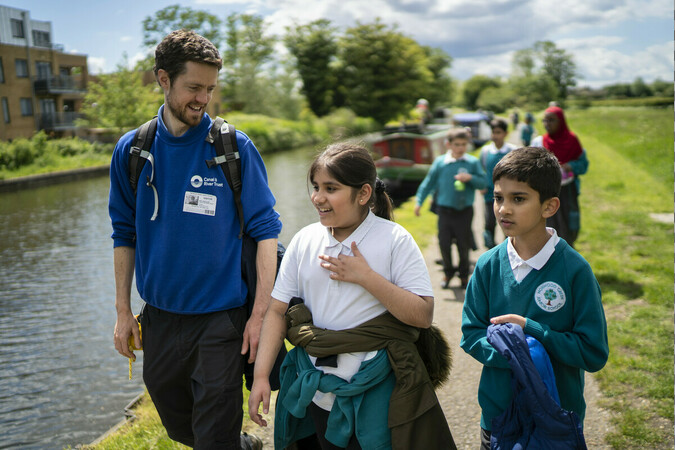 Photos of Canal & River Trust – Explorers: Bingley Five Rise Locks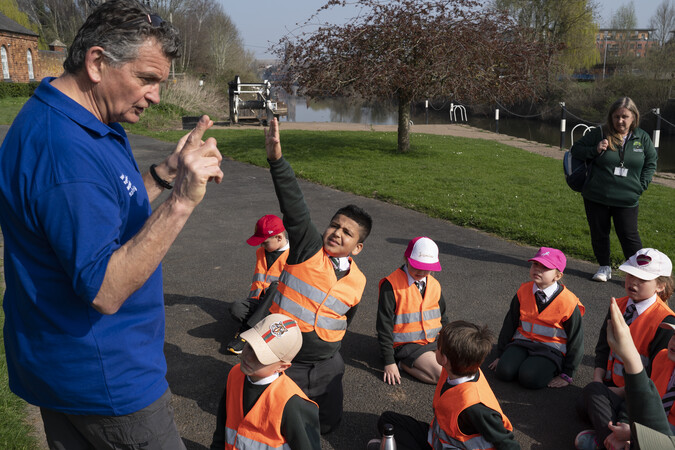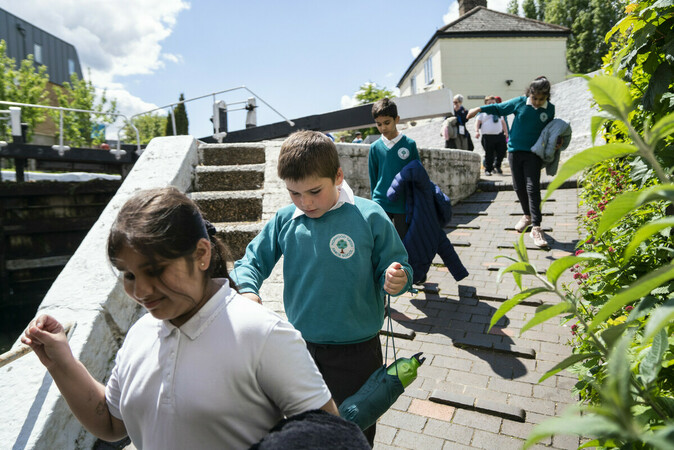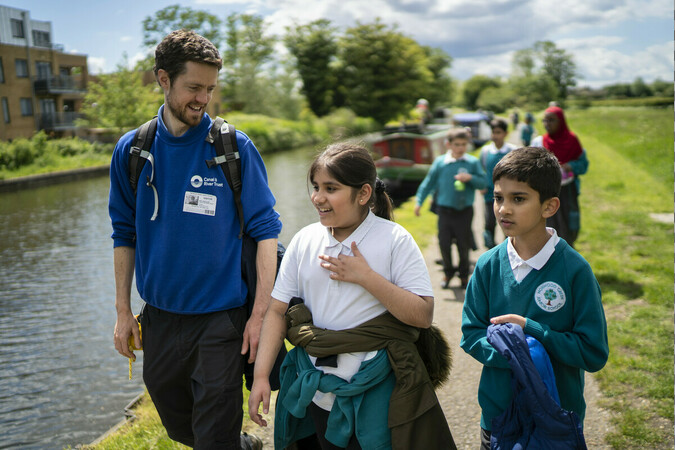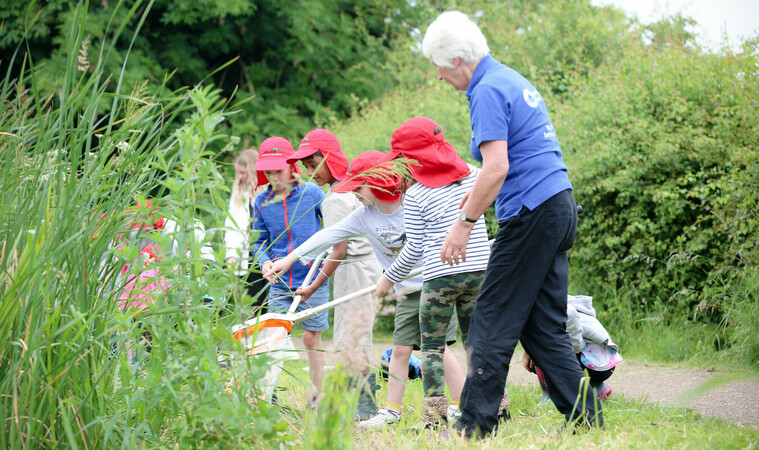 What will students see and do?
West Yorkshire is a region steeped in local history. Having played a pivotal role in transport and industrialisation, there's plenty for you to take your class to see. It's always good to get your pupils engaged with some outdoor learning – so why not visit Bingley Five Rise Locks?
Research shows that school trips are an important part of a child's education. Taking your class to see something exciting can interest and motivate them in their learning. You can mix geography, history, science, and fun by taking them on this outdoor adventure.
Bingley Five Rise is a set of staircase locks. The chambers are, unusually, joined together, rather than separated by pools of water.
Designed by Halifax local John Longbotham, they have changed little since they were first built in 1774. The locks are the widest, deepest and steepest of all the staircase locks in Britain. It takes around 45 minutes to one hour to go up the locks, and between 20 and 30 minutes to come down them. A visit to the locks gives your students the chance to unearth secrets of the local area through active participation and enquiry.
You can take your students on an introductory self-guided tour, showing them the wildlife and history surrounding the locks. Alternatively, you can arrange guided tours around the heritage trails, or a guided wildlife trail around the north bog. Having a volunteer expert on hand will mean that your class will gain from their knowledge.
Available workshops are suitable for KS1 and KS2 pupils. Contact the trust if you'd like it to tailor workshops for students with additional needs. Here is a list of the workshops on offer:
– Build a Canal
– How Does a Lock Work?
– Building Bridges
– Floating & Sinking
– Habitats: Mini-Pond Dipping; Mini-Beast Hunting
---
How does the trip link to the curriculum?
Taking your pupils to Bingley Five Rise Locks allows them to spend a day learning about both history and geography. A feat of engineering, the location also allows you to cover STEM, travel and commerce curriculums.
It can also fulfil geography fieldwork requirements and, if you're from the area, local history learning.
A visit to Bingley Five Rise Locks will also allow pupils to gain a greater understanding of:
– Teamwork
– Safety outside the classroom
– Confidence
The added benefits of this trip include your pupils knowing more about the fascinating industrial history of the Leeds-Liverpool Canal and learning about safety by the water.
Subjects covered
---
Teaching resources provided
It's important that you have access to trip planning resources if you are to make the most of your day.
The Trust has several webpages geared towards younger pupils on their site, focused on locks, canals, and the Leeds and Liverpool Canal in particular. You can use these in class before your trip.
There is also a map of the Bingley area available on the website.
---
Minimum and maximum group size
Workshops are designed for an approximate maximum of 15 children at a time.
It's important to make sure you have the right number of adult chaperones. Here are the minimum requirements of the Canal and River Trust:
– 4-8 years – one adult to six children
– 9-12 years – one adult to eight children
---
Details of risk assessment
You can find a template for risk assessing the trip online. It is also possible to book a free pre-visit. The Canal and River Trust will happily provide water safety assemblies and workshops at your school to help prepare for the trip.
Bingley Five Rise Locks has a quality badge from the Council for Learning Outside the Classroom. This accreditation reassures teachers that the trip will be safe and fun for pupils.
PLANNING
Don't miss our downloadable A-Z guide on completing a risk assessment
---
Facilities on-site
Please be aware that there are no public toilets at Bingley Five Rise Locks. There is also no dedicated parking, so drop-off and pick-up must be organised before the trip.
---
Opening times
Bingley Five Rise Locks is a public place so has no set opening hours.
Get in touch with the Canal and River Trust through its enquiries page to organise a time for your trip. This contact page will also allow you to ask the team further questions, plan assemblies and book visits.
---
Pricing
There is no cost for a school trip to Bingley Five Rise Locks.
As the Canal and River Trust is volunteer-run, it facilitates workshops and tours for no cost. The team asks that you give as much notice as possible of your visit.
---
Travel arrangements
Located on the Leeds-Liverpool canal in West Yorkshire, there are several ways to get to Bingley Five Rise Locks.
If coming from Manchester or Liverpool, use the M62 to get to West Yorkshire. Take the M606 exit then take the A1677 exit at junction 3. From there, follow signposts for Bingley.
You can also get to this location by train. Arrive at Bingley Station, then walk northwards along the canal past the Three Rise Locks.
Address
Beck Lane, Bingley, West Yorkshire
BD16 4DS
---
Enquire Now
Book your school trip to Canal & River Trust – Explorers: Bingley Five Rise Locks
For information on booking your school trip to this venue, click below.