Nell Bank Charitable Trust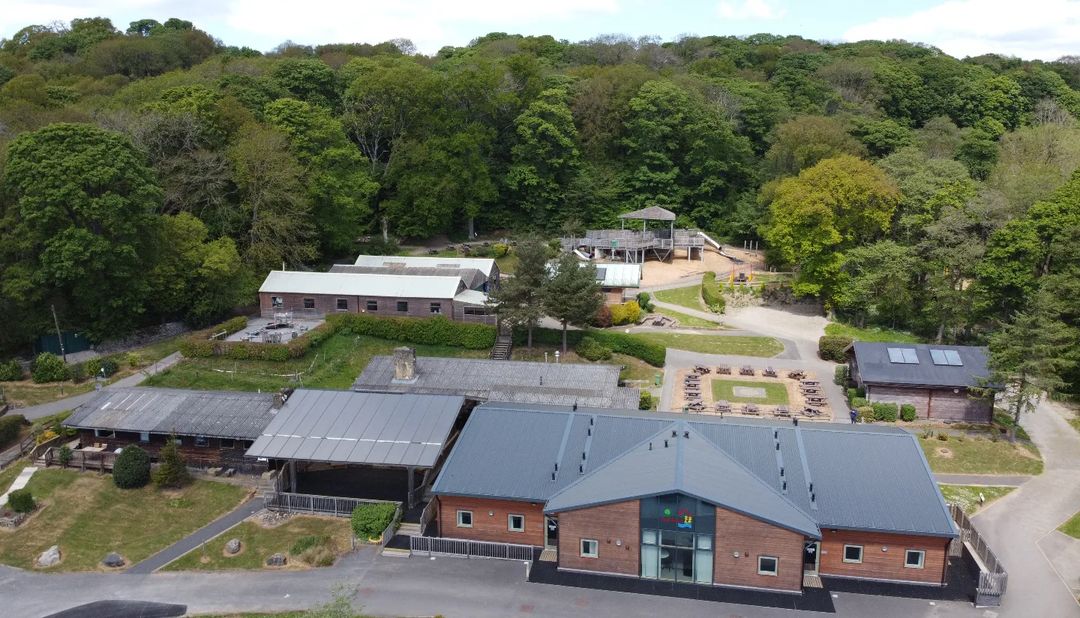 Full View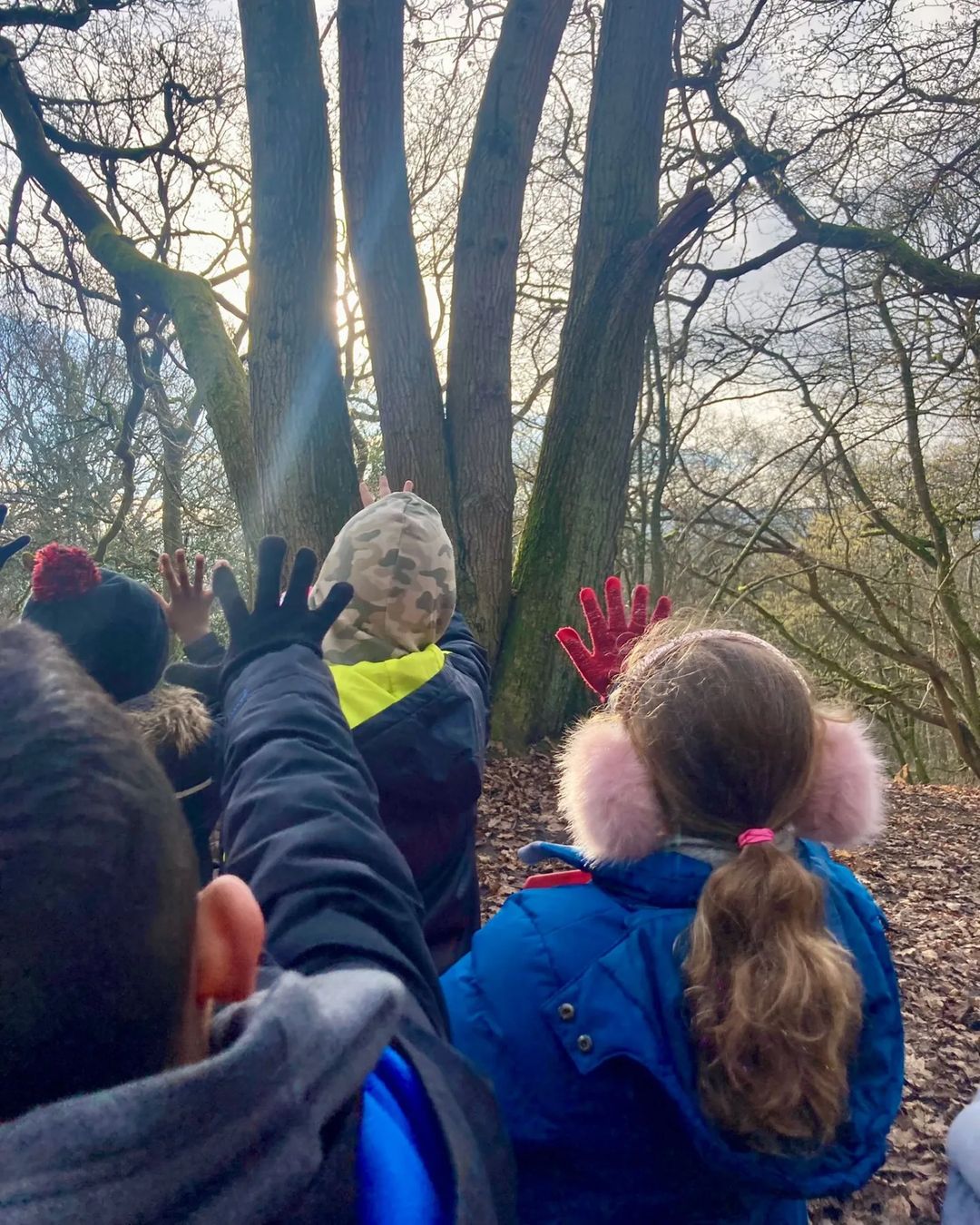 Full View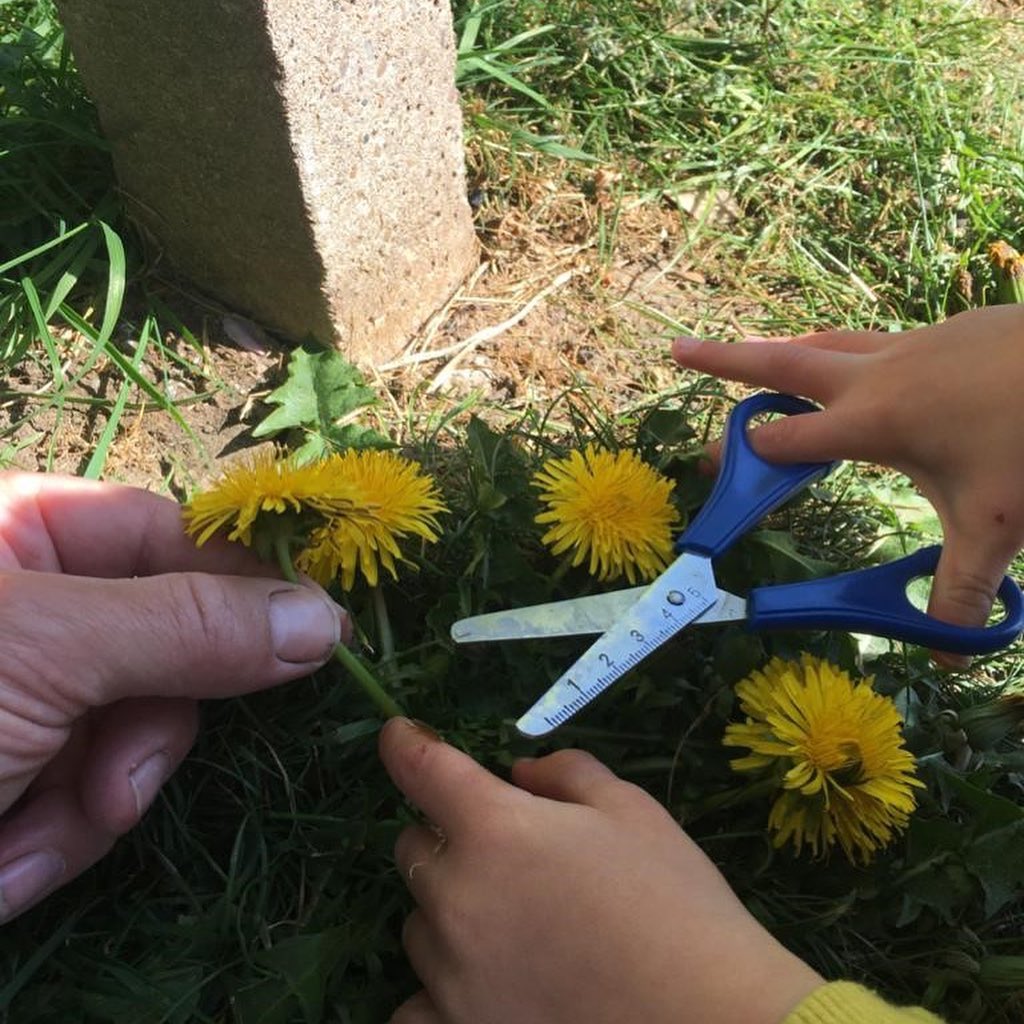 Full View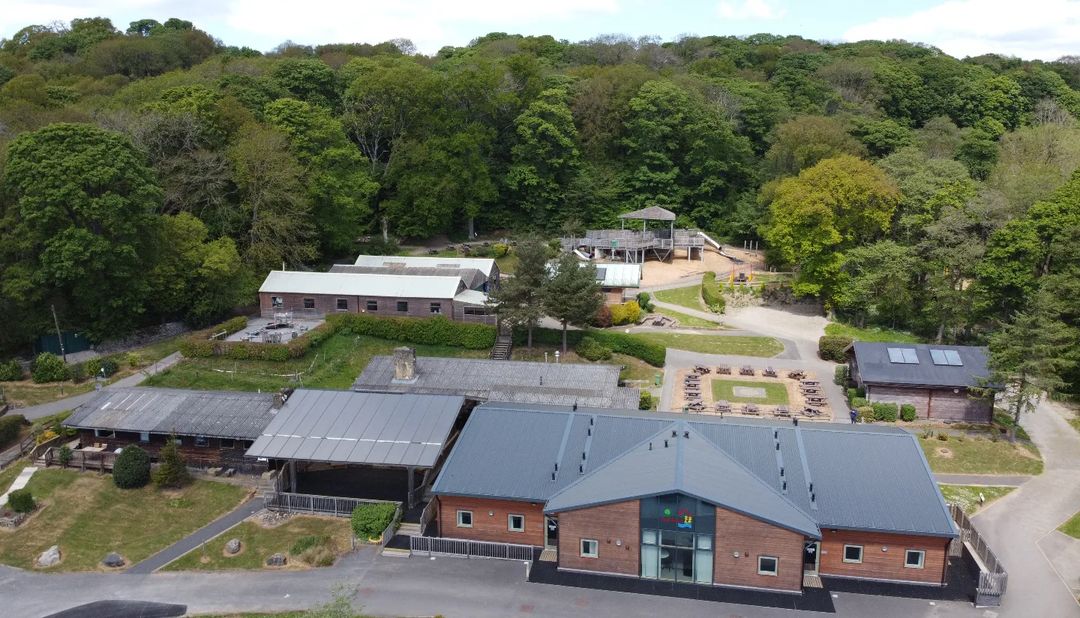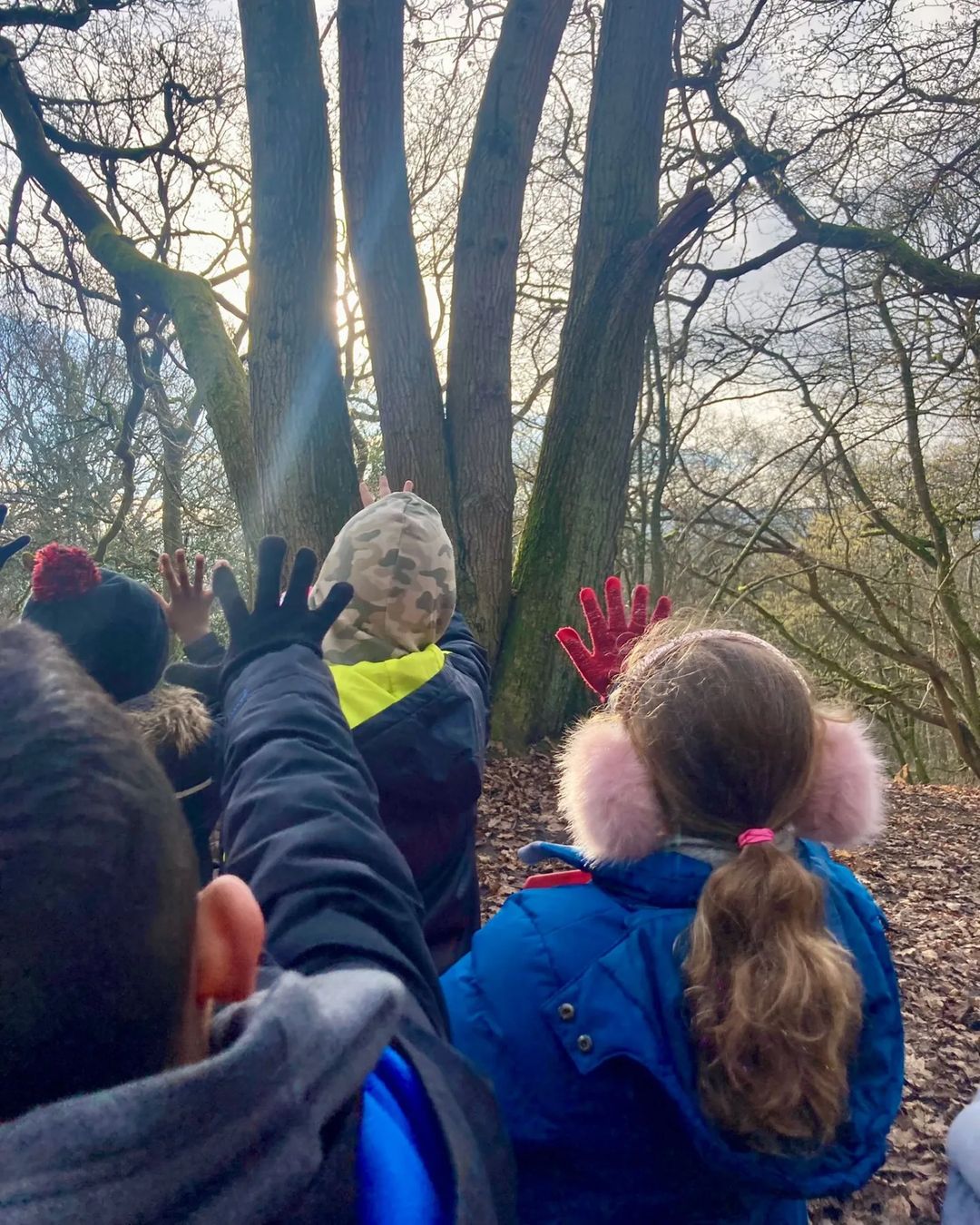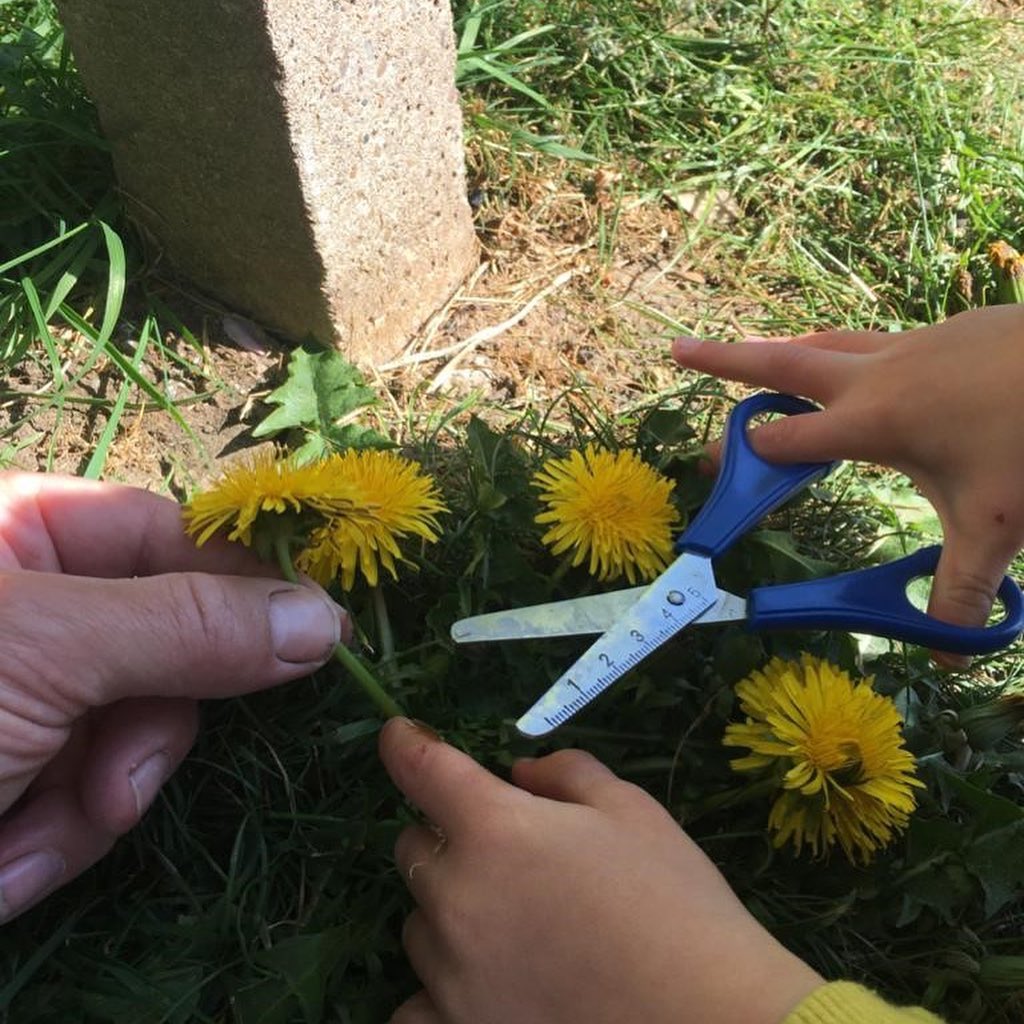 Photos of Nell Bank Charitable Trust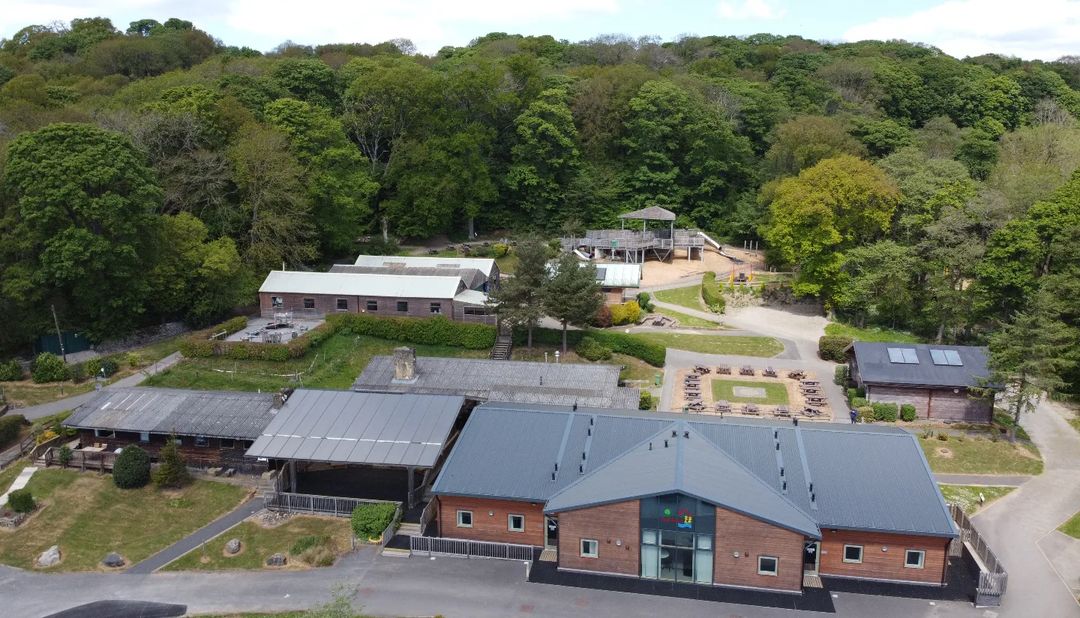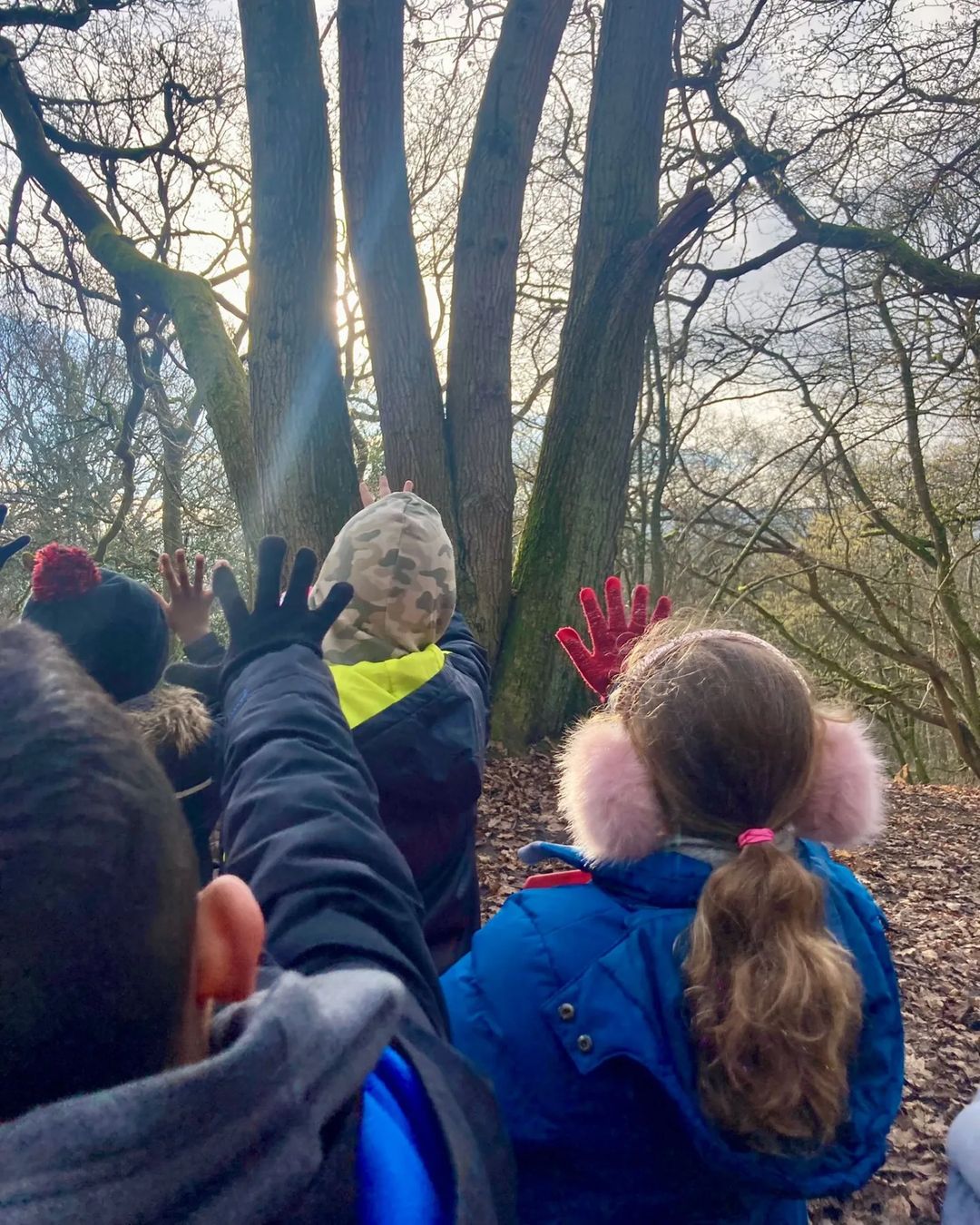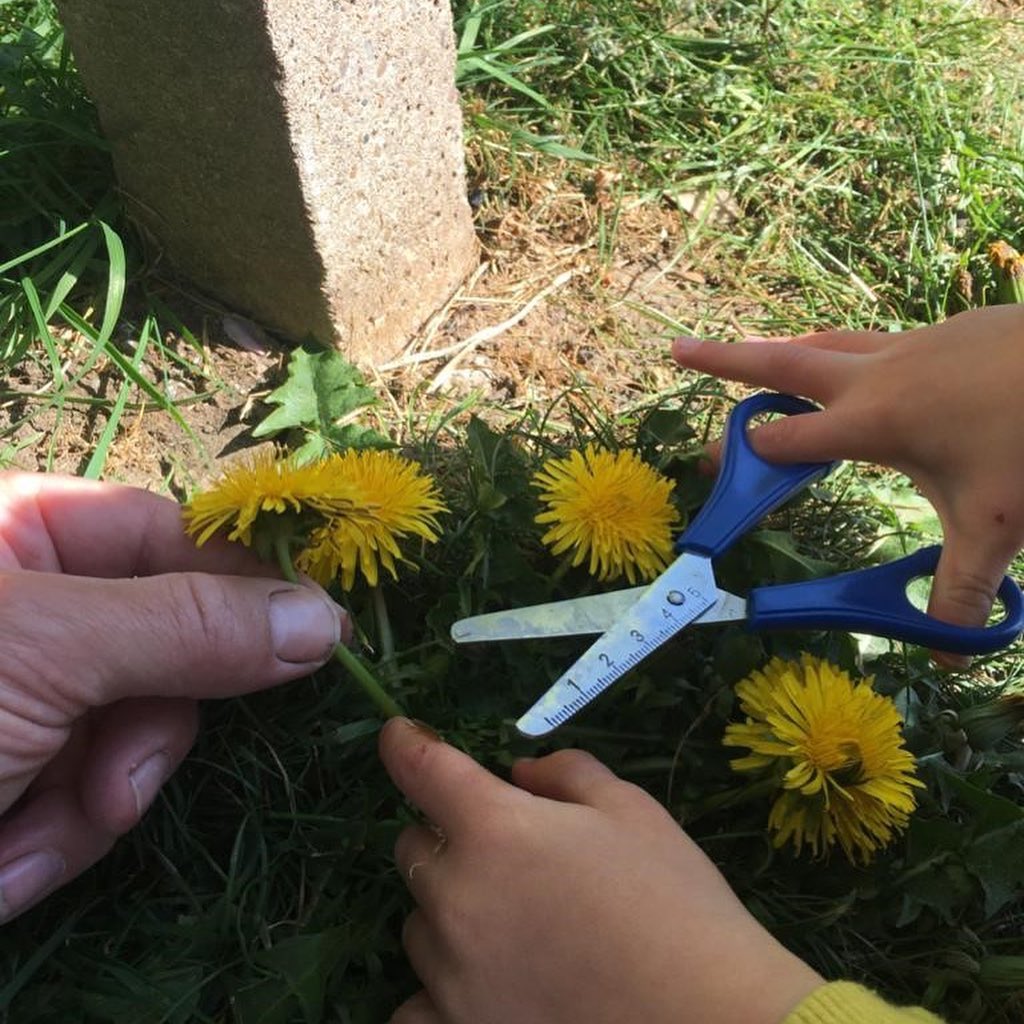 What will students see and do?
Nell Bank Charitable Trust operates a unique outdoor education centre in the town of Ilkley in West Yorkshire. The centre sits between the River Wharfe and Middleton Woods, adjacent to Ilkley Moor.
The centre offers outdoor learning experiences for school day trips and residentials.
Students will arrive at the centre's covered amphitheatre, which offers picturesque views of the moor. From there, they'll head out on the day's adventures. Pupils of all ages can enjoy a day of pond dipping, minibeast hunting, water play (weather permitting) and problem-solving activities.
Young pupils (EYFS and KS1) can explore nature and learn important communication and social skills on a day visit. Their outdoor experience will begin with a retelling of Michael Rosen's We're going on a Bear Hunt, Julia Donaldson's The Gruffalo or another rhyming story while children embark on a woodland adventure.
Activities for KS1 and KS2 pupils are inspired by other children's literature, like John Hegley's Stanley's Stick and Martin Waddell's Owl Babies. Each story kicks off an outdoor adventure where pupils explore local habitats, learn about adaptation and work together to accomplish a goal.
Upper KS2 students may spend time in Bluebell woods walking the habitat trail, or learning about the geography of rivers along the banks of the River Wharfe. They can also spend the day in the Round House, learning about the early people of the British Isles. The programme is based around the Stone Age, but can be adjusted to cover the Bronze and Iron Ages if needed.
Legend has it that Yorkshire is the home of giants. Older students can spend the day exploring the giant myths and legends of the Wharfe Valley. They'll build on their teamwork skills by rescuing a flock of helpless ducks or traversing an obstacle course.
Nell Bank's outdoor education centre was created to inspire learning. No matter the age group of your pupils, each outdoor experience is designed to be fun, educational and rewarding.
---
How does the trip link to the curriculum?
Nell Bank offers curriculum-linked programmes for pupils from Early Years through to KS2. Activities help increase your pupils' subject knowledge and also facilitate the development of communication skills, social and emotional growth and build on your classroom lessons.
The opportunity to explore nature helps EYFS pupils better understand themselves and the world around them. EYFS pupils can achieve early learning goals like ELG 01 (listening and paying attention in various situations) and ELG 04 (moving and handling with good control and coordination), plus more.
For KS1 and KS2 pupils, outdoor education at Nell Bank can achieve PSHE, science, PE and geography curriculum goals. A day visit or overnight stay at Nell Bank allows pupils to explore outdoor habitats, face physical challenges and participate in team-building activities.
An outing to the centre also offers KS2 students lessons in history, shelter building and social activities like the Ilkley Moor Walk. These activities help students achieve curriculum goals in history, design, technology and personal development.
The centre also offers programmes for students with special needs.
Subjects covered
---
Teaching resources provided
Centre staff will work with you to select outdoor learning experiences that fit your students' educational goals. The curriculum you are using in the classroom can guide the development of your programme. Discuss teaching resources with centre staff after finalising your plan.
---
Minimum and maximum group size
The centre dormitory building can accommodate up to 64 pupils for residential visits.
The Aiming High Lodge has room for up to 20 students with special needs, plus their caregivers.
Contact the centre to enquire about group size requirements for other activities.
---
Details of risk assessment
The Nell Bank outdoor education centre has earned the LOtC Quality Badge from the Council for Learning Outside the Classroom.
You can download detailed risk assessments from the centre's leader information page. They cover all available activities for day visits and residential school trips for each age group.
PLANNING
Don't miss our downloadable A-Z guide on completing a risk assessment
---
Facilities on-site
The Nell Bank Charitable Trust's dormitories sleep up to 64 pupils in four dorm rooms. Each room is equipped with bunk beds and has its own washroom with showers. The centre can host up to two visiting groups (32 pupils each) simultaneously.
Staff have separate quarters nearby. Staff accommodation includes a staff lounge and ensuite facilities.
The Aiming High Lodge is a dormitory facility designed for school groups with special needs. It can accommodate up to 20 pupils plus staff. The lodge caters to children with a wide range of abilities, including those with profound and complex needs.
School groups can use the fully equipped kitchen to prepare their own meals and serve them in the adjacent dining room (seats 72). You may arrange for partly or fully catered meals. You can also opt to have fish and chips or pizzas delivered.
There are several picnic areas on the grounds, as well as toilets and handwashing facilities.
The Beamsley Classroom comfortably seats up to 70. It's a warm, dry space for indoor learning activities. It also makes a great place for lunch on a cold, wet day.
---
Opening times
The Nell Bank Centre is open Monday to Saturday year-round. It's closed Sundays. The outdoor education centre opens at 8.30am each day. It closes at 4.30pm Monday-Thursday, at 4pm Fridays and at 2pm on Saturdays.
A typical day visit runs from 10am to 2.30pm. Residential visits run from noon on arrival day until noon on departure day.
---
Pricing
Prices are dependent on the length of your visit, the number and type of activities you choose, and other factors. To determine the approximate cost for your class, fill out an online enquiry form or call the centre office (9am-5pm) on 01943 602 032.
---
Travel arrangements
It's a 30-minute drive from the heart of Bradford or Leeds. From Bradford, take the A6038 to the A65. From Leeds, the fastest route is via the A660 to the A65.
It takes just over half an hour to drive to Nell Bank from Harrogate via the A59. It's about an hour's drive from Burnley along the A65.
Coach and minibus parking is available on site.
Address
Denton Road, Ilkley, West Yorkshire
LS29 0DE
---
Enquire Now
Book your school trip to Nell Bank Charitable Trust
For information on booking your school trip to this venue, click below.