Aylmerton Outdoor Education Centre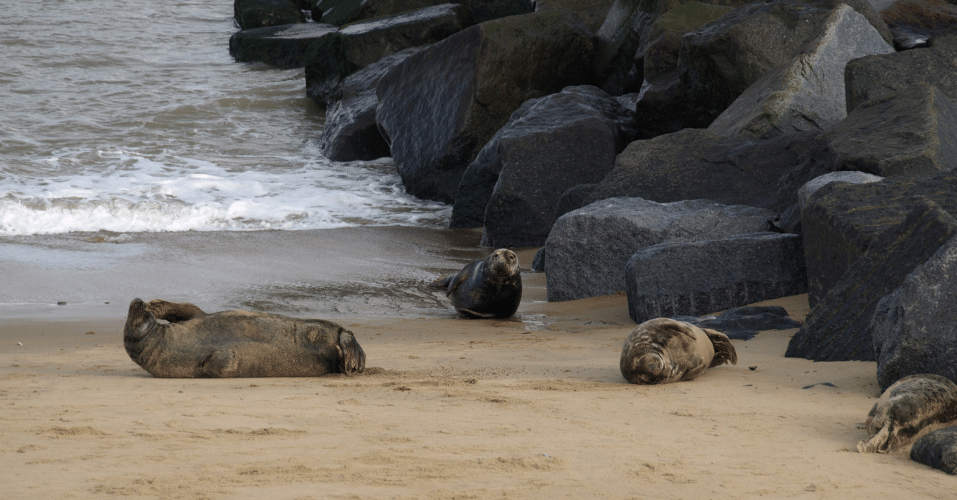 Full View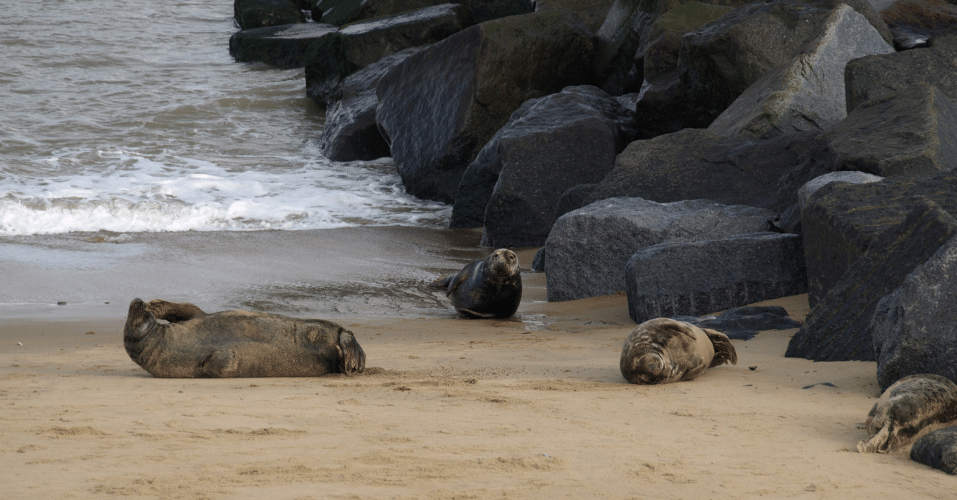 Photos of Aylmerton Outdoor Education Centre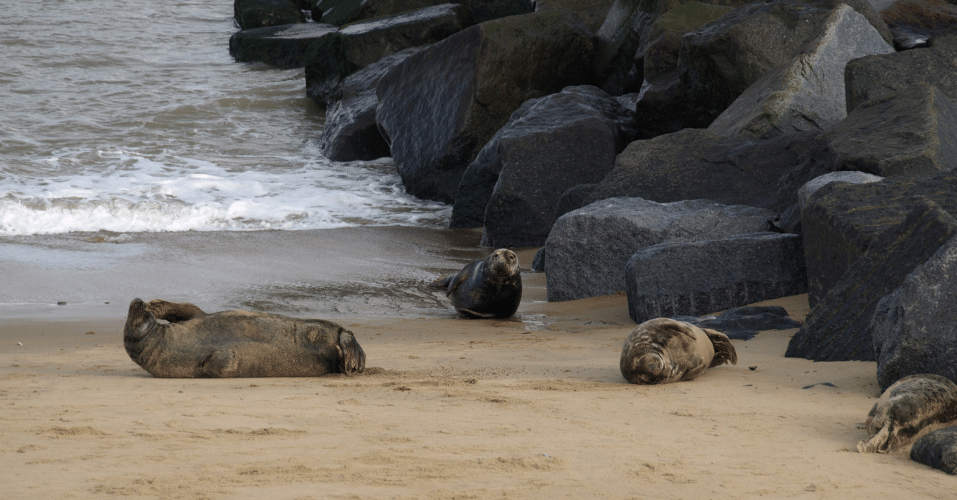 What will students see and do?
Aylmerton Outdoor Education Centre offers school residential trips for KS1, KS2 and beyond. Students can enjoy a host of outdoor learning activities in the centre's grounds next to the National Trust's Felbrigg Hall, and further afield along the Norfolk coast. Children will experience the benefits of outdoor learning in a unique salt marsh environment with an exciting trip to view the renowned seal habitat at Blakeney Point. Because of the extensive training required to lead this activity, Aylmerton is the only centre that offers this experience.
The centre itself is located next to a woodland habitat, and students will be free to enjoy the flora and fauna on their doorstep in the centre's Woodland Fun activity. As well as exciting outdoor learning games such as scavenger hunts and insect collecting tasks, children will be engaging in conversations about conservation and pollution.
As far as residential trips for primary schools go, Aylmerton Outdoor Education Centre is loaded with fun learning activities. Children will discover the importance of working together as a team while they boost their map-reading skills through a range of imaginative activities, including the Monster Trail. During this game, students will learn the importance of good communication skills as they take on all manner of terrifying tasks, such as navigating their way through a spider's web and crossing an acid river.
Confidence-building activities for children are explored further in the Pirate Day, where students will enjoy learning together and communicating effectively as they walk the plank, build a shelter and complete a low rope course. The Alien Rescue activity will see pupils learning map-reading skills and problem-solving as they save the aliens who are in danger of being captured by enemy forces. These wonderful team-building exercises encourage good communication skills, all within the primary curriculum.
---
How does the trip link to the curriculum?
Programmes at Aylmerton Outdoor Education Centre are individually tailored to each school's needs, and can meet requirements for a range of key stages. They can even be linked to a theme of your choice if required.
Geography and science curriculums will be covered through the range of fun team-building activities and field trips, while physical education will feature in a number of outdoor adventures. Students will have the opportunity to learn about the natural environment and discover a host of marine habitat facts through the Marshes, Dunes and Seals programme.
Primary school science can also be supplemented with an ecology field trip to the nearby West Runton Beach, which is famous for the West Runton elephant was discovered. Pupils will have the chance to look at rock formations and glacial deposits, as well as engage in rock pooling. Whatever route you go down, your stay will feature plenty of team-building activities for children and fun curriculum-based learning activities.
Subjects covered
---
Teaching resources provided
The centre provides national curriculum course content for download, and will send their course programme to teachers in advance for approval. Custom workbooks will also be provided to every child who attends, alongside relevant background information and worksheets.
---
Minimum and maximum group size
Big groups and small groups can be accommodated easily – the dormitories contain 48 beds; The Lodge contains 33 beds and The Annexe contains a further 12 beds.
---
Details of risk assessment
The centre is a Learning Outside the Classroom Quality Badge holder, and all activities have been risk assessed. Fire checks and drills are carried out regularly. Teachers are welcome to visit and carry out their own risk assessments – call for details.
PLANNING
Don't miss our downloadable A-Z guide on completing a risk assessment
---
Facilities On-Site
Aylmerton is an old renovated school building, with a large playing field. Bunk beds will be made up with sheets and duvets upon arrival, and each dormitory has an en suite attached.
There are two dedicated staff rooms. Each is complete with a comfortable chair, a fridge, tea and coffee making facilities and a TV. Free WIFI is available for adults only. A small gift shop can be opened upon request.
Groups will be provided with a private dining room. Almost any dietary need can be catered for. All food is included in the price, from the evening meal on the day of arrival to lunch on the day of departure.
---
Opening Times
Call within office hours to speak to the schools team.
---
Pricing
Prices are all-inclusive except for the coach to and from your school and an optional extra to charter a ferry if a seal trip is requested. One free adult place is offered for every eight children. Call for details.
---
Travel arrangements
Aylmerton Outdoor Education Centre has a dedicated transport division that can help you to arrange travel to and from the centre. This team will also take care of any travelling needs through your stay at Aylmerton. Call for details.
Address
Aylmerton Outdoor Education centre, The Old School House, Aylmerton, Norwich, Norfolk
NR11 8RA
---
Enquire Now
Book your school trip to Aylmerton Outdoor Education Centre
For information on booking your school trip to this venue, click below.