30 Second Briefing
The Maths For Life programme opens the world of maths to a range of learners for whom the national curriculum timescale and structure just doesn't work. It provides instant support to educators.
The age neutral approach to content means that it is accessible to all students from infants to adults.
1. Inclusive maths
It helps students with learning difficulties develop the essential maths they need for life; improving their self-esteem, encouraging independence, and increasing their future potential.
"I work in a special school for children aged 4–19 and we are integrating it into our primary curriculum. We absolutely love Maths For Life."

"It's so refreshing as a Maths Lead to finally have something designed with our learners in mind, rather than always having to adapt something made for mainstream."

Katie Pollock, Maths Lead, Ellesmere College
2. From birth to aged 25 (and upwards…)
It is currently used in both mainstream and specialist settings at all educational levels – preschool, primary, secondary, and further education college. And it is delivering results.
"Our staff have found the resources easy to access, clear and strategically broken down into achievable targets. The children have benefitted and made progress where concepts are abstract, and love using the resources and ideas through Maths For Life."

Emily Osabu-Matthews, SENDCo, Danegrove Primary School
3. Practical and beautiful
Maths For Life is a bespoke programme designed for easy, efficient, and independent use without the need for expensive training.
It includes educator guides, student books, comprehensive online resource library housing thousands of electronic worksheets accessible by any digital platform, tutorial videos, access to assessments, and progress tracking reports.
"What I particularly like is the simplicity of explanation: you do not have to be a qualified teacher or have a deep understanding of maths to work though this with a learner."

Lisa Coe, Primary Maths Lead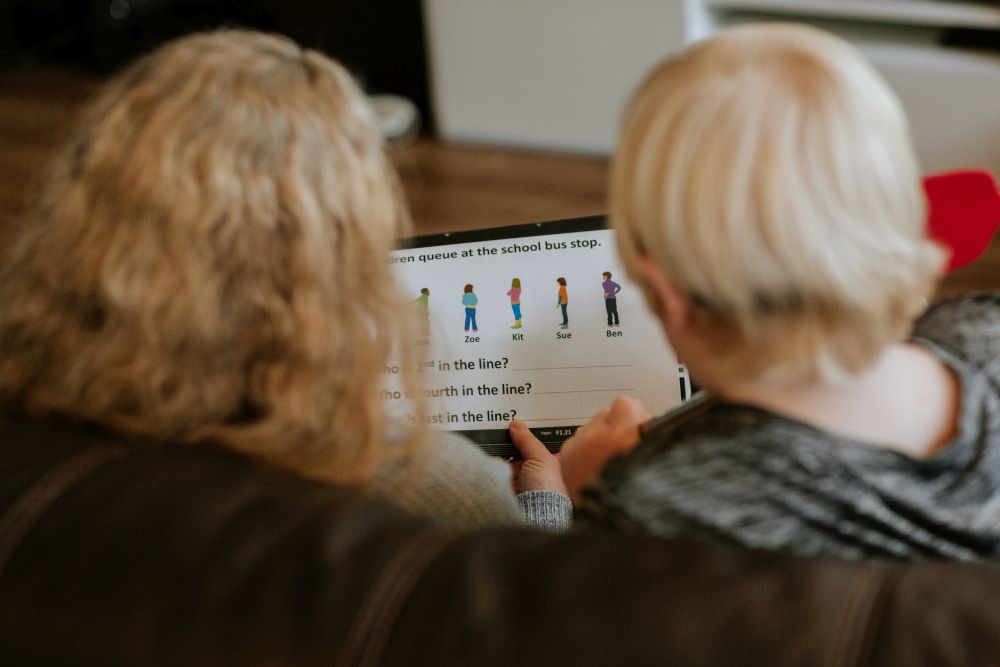 4. Starting point
Using the Maths For Life 'Hierarchy of Independence' as a key, assessments are designed to reflect both the understanding of a maths concept and the ability to complete it independently, providing a true indication of mathematical attainment – the starting point. It then provides a pathway to progress and allows for a flexible, individually tailored approach within a structured framework.
"Unlike the bland, sterile key stage assessments, the Maths For Life assessments are fun and engaging. Students enjoy doing them."

Georgie Devereaux, SEN LSA
5. Delivering results
A year-long pilot study was completed with the Down's Syndrome Oxford group to assess the impact of a parent-led programme on students ranging from age four to 18. Out of the 23 students who completed the programme, 100% demonstrated an improvement in overall mathematical attainment and increased independence.
"I am recommending it in all the schools I work with for children with Down syndrome and others who are working below age expectations."

Suzanne Pass, Director of Educational Excellence, Kingfisher Learning Trust
Key points
To find out more simply request a copy of the company brochure and pricelist via the website.
There are regular FREE Q&A sessions open to SENCOs, teachers, teaching assistants and parents. A guided tour of the programme is included. Book here.
Download the Baseline Assessments and find out what your students truly know and what level of independence they are working towards. Request access here.
CPD certified webinar 'Maths For Life – A Differentiated Approach' – "I've finally attended a maths training course which is relevant." – Holly Budd, Pathfield School
Find out more – visit www.mathsforlife.com or email learn@mathsforlife.com