Year 1 reading comprehension – 9 of the best worksheets and resources for lower-KS1 English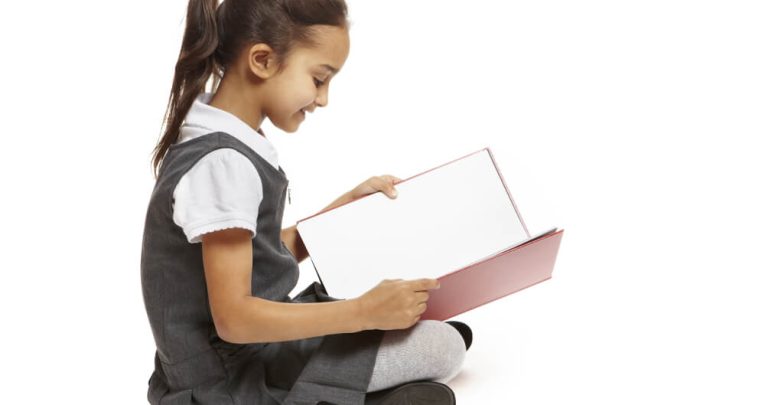 Give Year 1 students a reading boost with these ideas, activities, lesson plans and other resources for teaching comprehension…

by Teachwire
1 | Real Comprehension curriculum programme for Years 1-6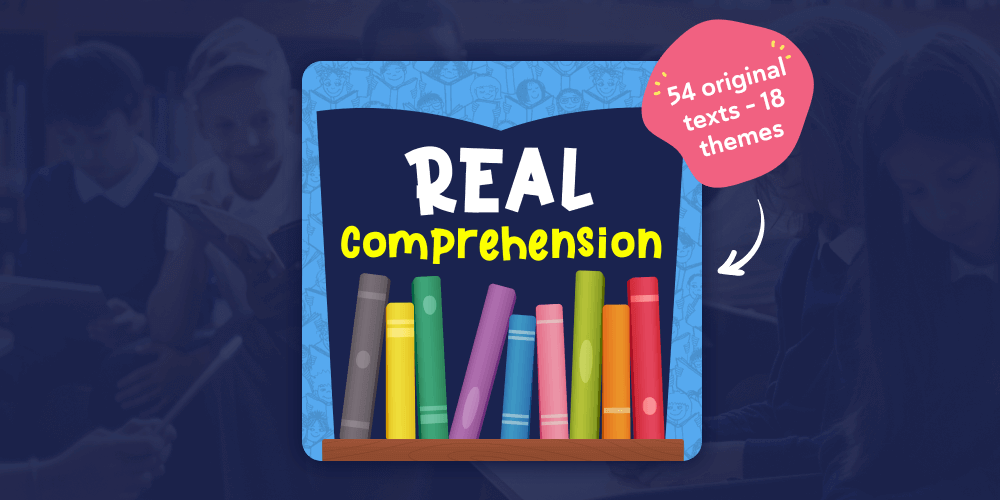 Real Comprehension is a unique, whole-school reading comprehension programme designed to develop sophisticated skills of inference and retrieval; build rich vocabularies; and encourage the identification of themes and comparison between texts from Years 1 to 6.
Access 54 original fiction, non-fiction and poetry texts by published children's authors – all age appropriate, thematically linked, and fully annotated for ease of teaching.
Build deeper understanding for children of all abilities through a variety of close-reading and guided reading techniques, plus fully resourced teaching sequences for every text.
Improve pupils' ability to make high-level inferences and links between texts, and extend their vocabulary with focused lessons.
Find out more about Real Comprehension here.
---
2 | KS1 fiction and non-fiction reading comprehension cards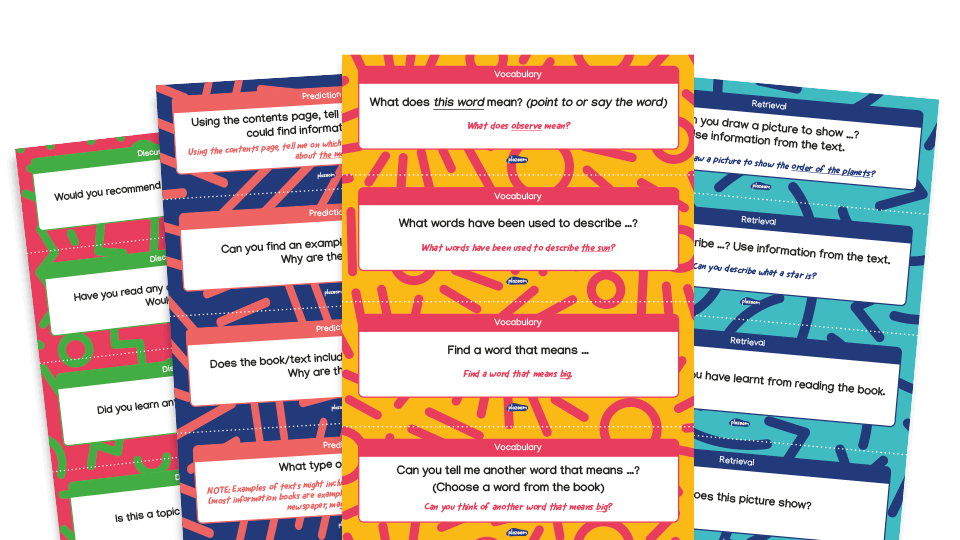 In Year 1 and Year 2, pupils develop their skills to read texts, but are they developing their comprehension skills alongside this? These comprehension cards give example questions to develop a range of comprehension skills when reading fiction and non-fiction texts.
The question cards can be used in one to one reading sessions, group guided or whole class reading sessions. Parents could also use these at home when reading with their child, helping them to understand the types of questions they could ask to develop their child's comprehension skills.
Click here for the fiction pack and here for the non-fiction pack.
---
3 | Year 1 phase 4 and 5 phonics reading comprehension packs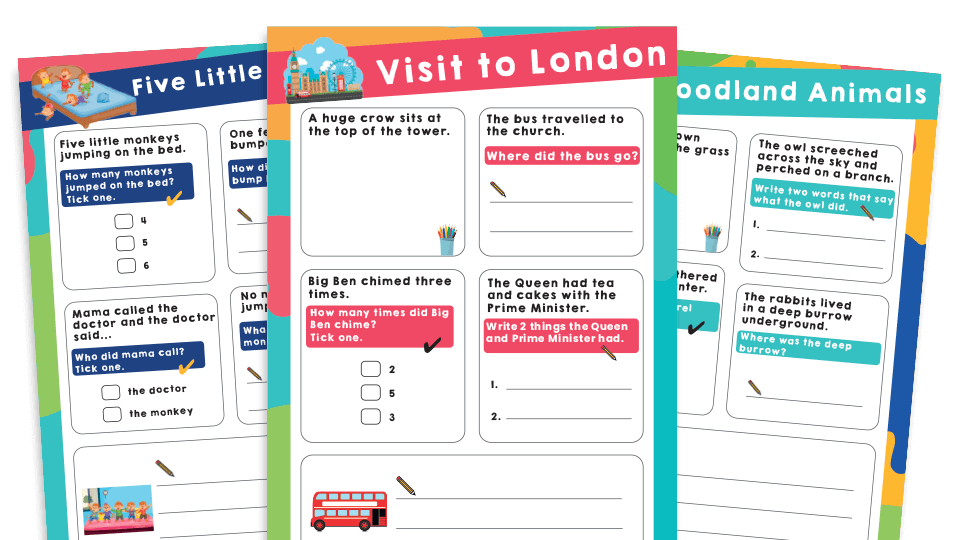 Support teaching of phase 4 and 5 phonics with these packs of five illustrated and easily differentiated worksheets.
The activities allow pupils to develop their comprehension skills, applying their blending skills to read and understand sentences and produce responses in a range of ways, including drawing and original writing.
Click the links to check out each pack:
---
4 | KS1 home learning pack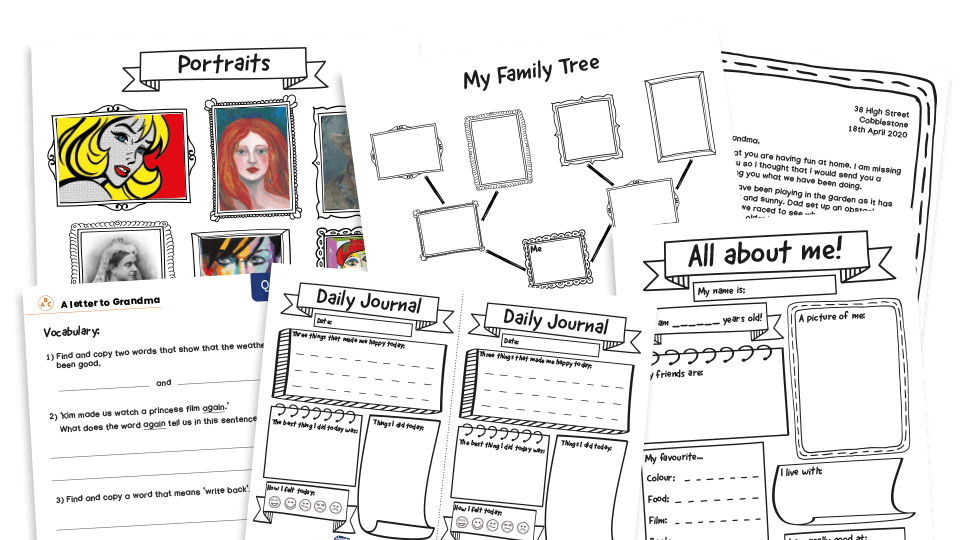 Created at the start of lockdown, this home learning pack is designed for children in Years 1 and 2 to complete, with some adult support where possible, over a week, and is based around the topic of Keeping In Touch.
It offers a range of activities including writing tasks, an art project and reading comprehension, as well as encouraging children to think about their friends and family; consider their own emotions; reach out to people they may be missing; and make plans for the future.
---
5 | Free Beano comprehension worksheets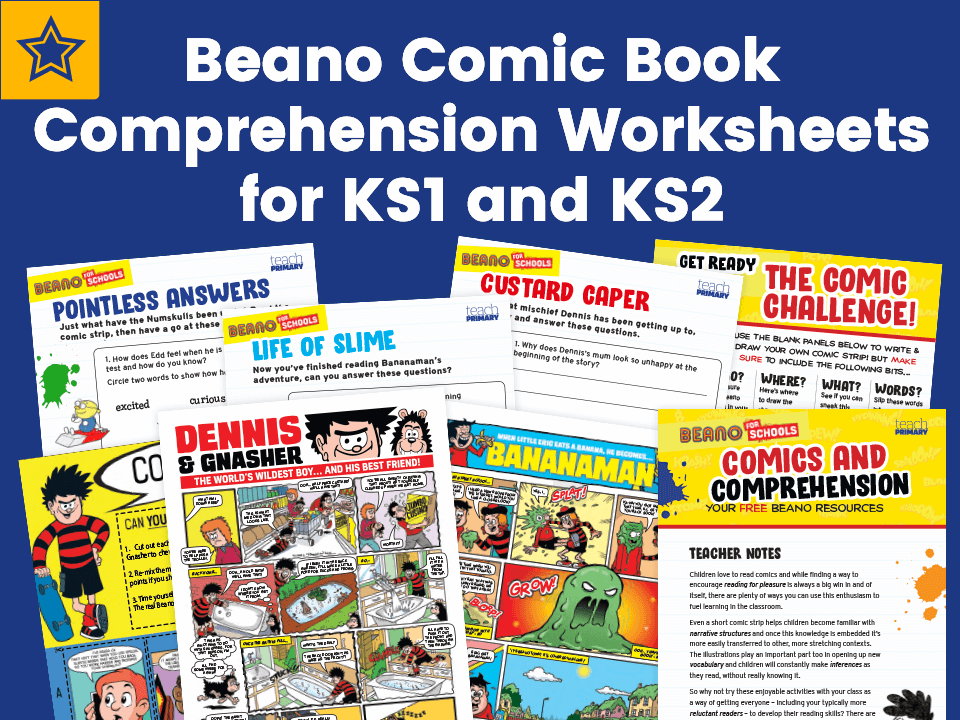 This comic book comprehension resource is great for reluctant readers and more fluent pupils alike, helping children become familiar with narrative structures and once this knowledge is embedded it can be transferred to more stretching contexts.
It includes three Beano comic strips, three reading comprehension question worksheets, comic puzzles for working on narrative sequence and a blank comic template.
---
6 | Year 1/2 creative comprehension pack – Michael Morpurgo's The Birthday Duck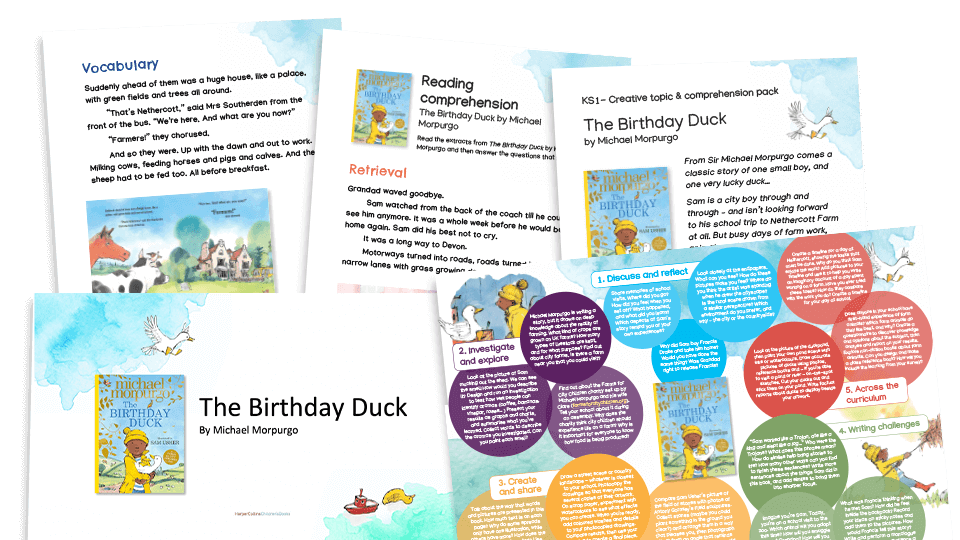 The Birthday Duck is a delightful story by Michael Morpurgo, and this resource pack can be used to assist planning a unit of work around this classic story to develop pupils' reading comprehension and writing skills.
A topic map is provided, suggesting exciting writing opportunities and inspiring ideas from across the curriculum linked to the book.
Comprehension questions, based on short extracts from the book, will develop pupils' understanding of what they have read, focusing on: retrieval, vocabulary, inference, sequencing and making predictions.
---
7 | Hermelin: The Great Mouse Detective KS1 book topic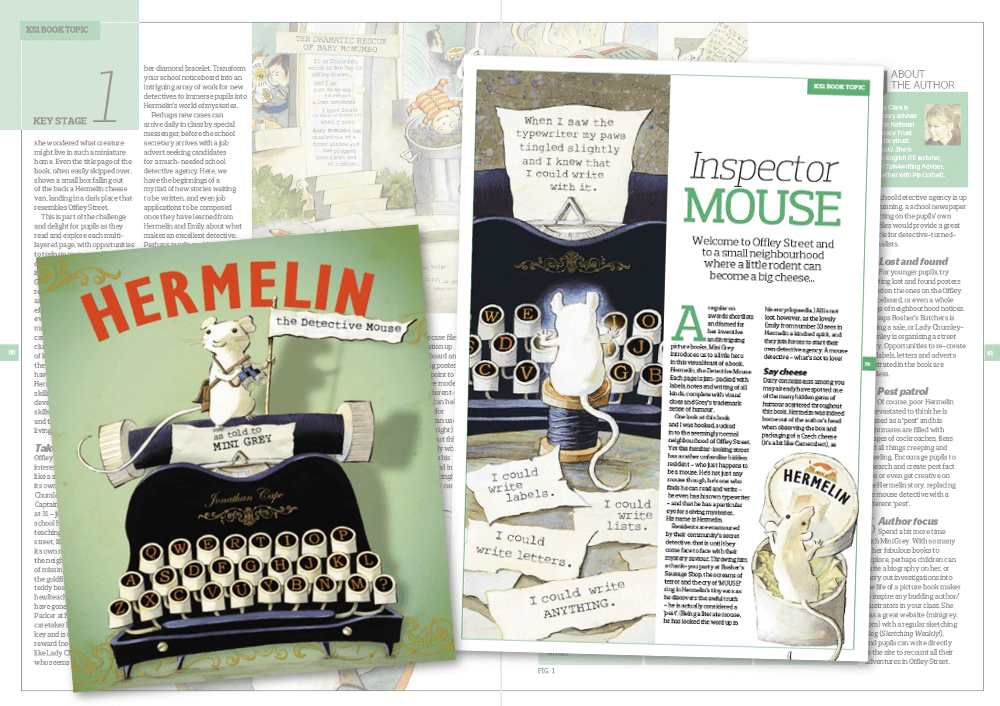 Boost inference and comprehension with Mini Grey's mouse detective in this free KS1 book topic from Judy Clark.
---
8 | Florence Nightingale reading comprehension worksheets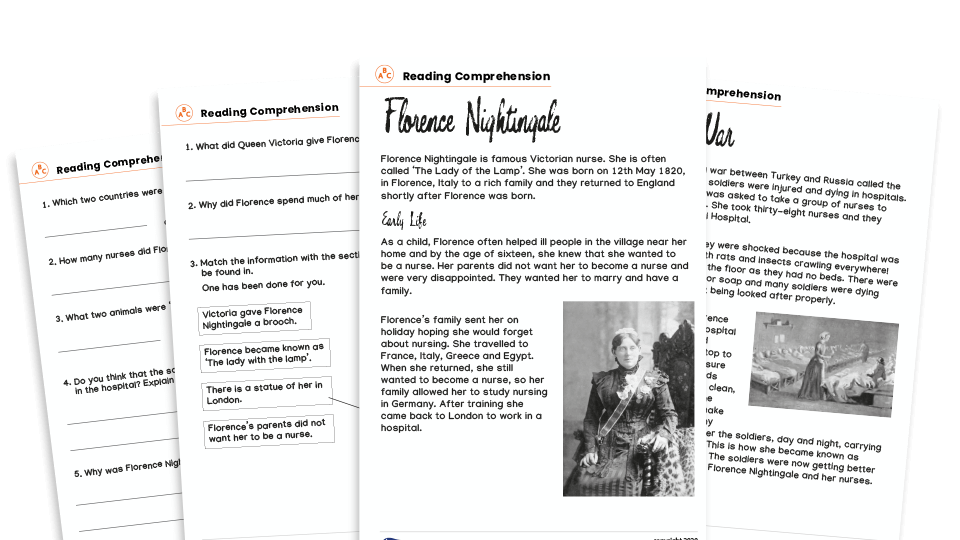 This reading comprehension resource for Years 1 and 2 focuses on the life and work of Florence Nightingale, and her impact on nursing and hospitals.
It's perfect for building children's skills of recall and inference, and enhancing their vocabulary.
---
9 | Picturebooks to teach comprehension and phonics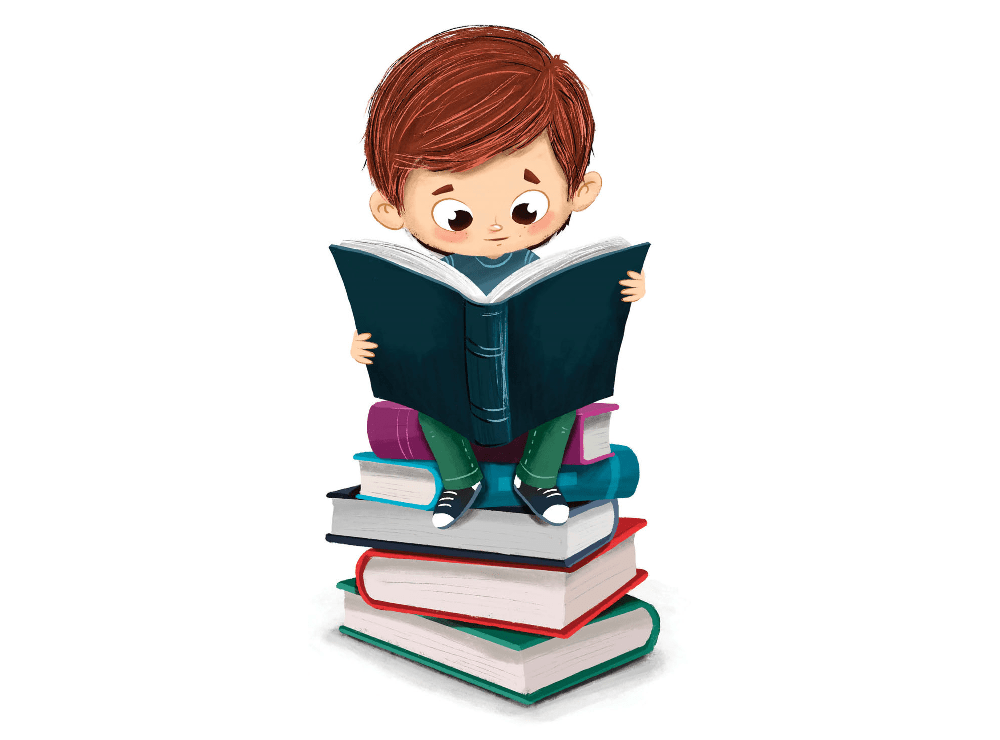 In this article, Jacqueline Harris outlines why comprehension is essential to phonics lessons, and why picturebooks are a great place to start.
She also shows you how to pick the right picturebooks to use.
---
10 | Complete Tom & Bella KS1 comprehension worksheets pack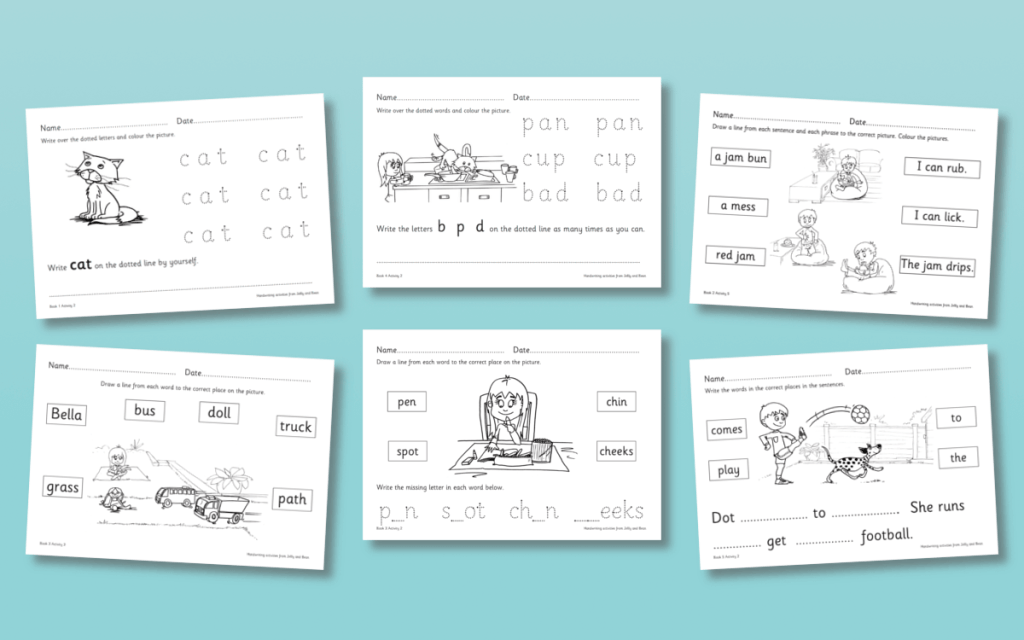 This set of six worksheets from Jelly & Bean lets children practise skills like letter formation (both with and without guides), handwriting, comprehension and there are pictures to colour in on each.
---
11 | KS1 handwriting and comprehension worksheets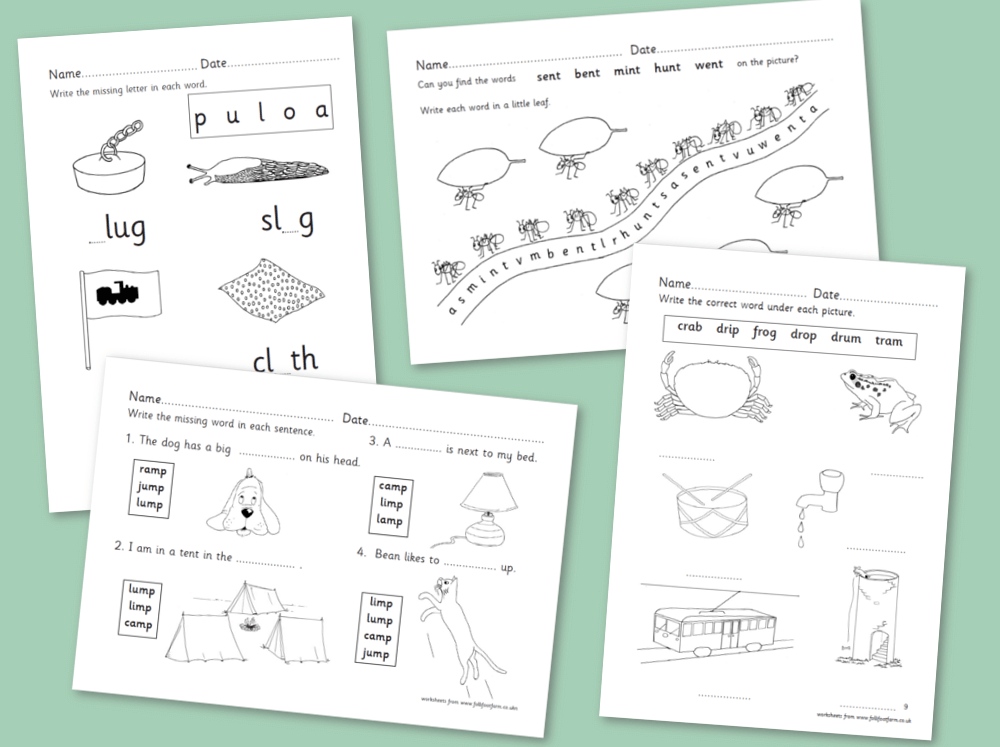 Sticking with Jelly and Bean, they've also produced a huge range of handwriting and comprehension worksheets for various letter formations.