Welcome to Offley Street and to a small neighbourhood where a little rodent can become a big cheese.
In this book topic, KS1 and 2 children can play detective along with the this book's rodent sleuth extraordinaire by scanning the illustrations for clues.
It's ideal for comprehension work, and this book topic will help children create a table of what they can observe, what they know and what they can infer from that.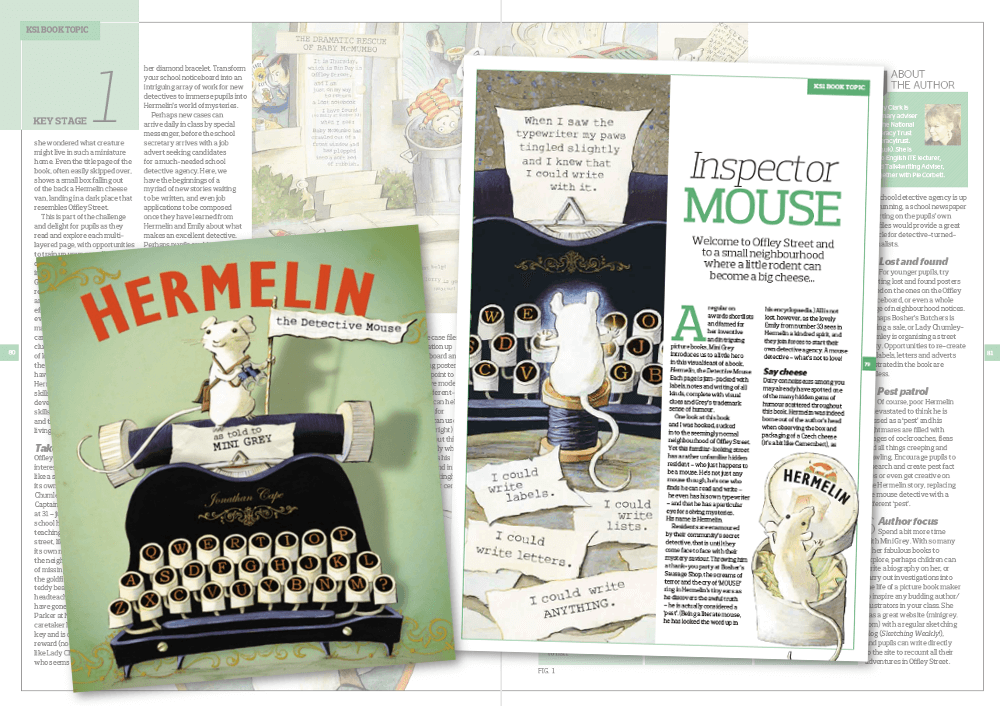 DOWNLOAD A FREE RESOURCE!
KS1 Book Topic Boost Inference and Comprehension with Hermelin: The Great Mouse Detective by Mini Grey