Why I want music placed at the heart of all schools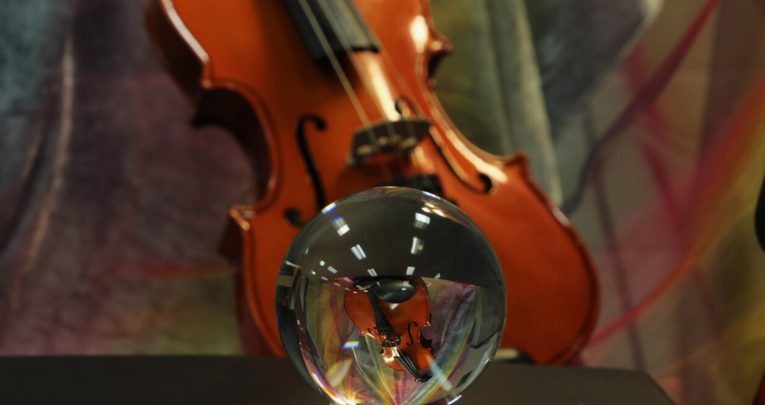 It's an upside-down universe where the improbable becomes reality – so this is what I'd like from the DfE's model music curriculum, says Jimmy Rotheram…
I'm a huge science fiction geek. I've read nearly every novel by authors such as Philip K Dick and Isaac Asimov, and I love pretty much every sci-fi film – even the rubbish ones.
Common tropes include alternate realities, accessed through interdimensional portals, or created by time travellers meddling with events in the past.
People awake in worlds much like our own, but with significant differences – where the Nazis won WW2, for example, or where the Russians were triumphant in the Cold War, or where a single life was saved, leading to fantastical scientific breakthroughs, or apocalyptic dystopias.
Such tales make me wonder – could we be living in an alternate, tampered reality?
Let's consider this for a moment. Donald Trump is president of the United States. Leicester City won the premier league a few years ago, at odds of 2000-1. In one week Ed Sheeran had 16 singles in the top 40 charts. There is no way this can be the original reality.
This has been borne out in my personal life too. A headteacher who wanted to put music at the heart of the curriculum and who has said 'yes' to everything I've ever asked for?
A nomination for TES Primary School of the Year as our results shot up from some of the worst in the country to the top 1%?
Shortlisted for the top 50 of the Varkey Foundation's $1million Global Teacher Prize?
All of this seems highly unlikely, doesn't it?
So I can only assume that a character like George Carlin has travelled back in time, like in Bill and Ted's Excellent Adventure, and has been fiddling around with the timelines.
In this reality, anything is possible, so I can afford to dream.
Let's consider the current state of play for music in primary schools.
Only 700,000 kids (less than 10% of the nation's children) have access to instrumental lessons in schools, and sometimes this is for a mere six weeks, with no continuation.
The vast majority of primary schools have no quality music curriculum at all, and many have even got rid of music specialists.
Although great in some places, against the odds, overall provision is patchy and represents a postcode lottery.
Many schools are passing the buck of responsibility on to music hubs or imported commercial schemes which varied in quality.
Hubs are only accountable for 'levels of activity' rather than progression or quality.
Ofsted has often often ignored music in schools.
Now, minister for schools, Nick Gibb, has consulted on a 'model music curriculum', due to be published this summer.
So what do I hope for in this unlikely reality where the improbable comes to pass? And I get what I ask for? Here's my wish list, which I release into the universe and wait for magic to happen.
I hope the consulting panel takes its work seriously, and manages to produce an aspirational and detailed curriculum which synthesises the best practise, drawing on the best methodology to produce a road map for long-term progression and musical literacy en masse.
I want music placed at the heart of all schools, leading to a truly 'broad and balanced' (to use the parlance of our times) curriculum for all children.
I would like music specialists to be welcomed back into schools and into a system which finally values them. As Nick Gibb himself said, 'the deep subject knowledge of teachers is vital to the successful delivery of the curriculum'.
I wish for music to become an integral part of the EBacc, and a culture of 'singing schools' established. I would like the plan to clarify the roles and responsibilities of both schools and music hubs, and I want Ofsted to start marking down schools which neglect children's right to a quality music education.
In fact, how about appointing a lead inspector for music?
I hope SEND children, so often neglected, begin to have the music education they deserve.
I want thorough teacher training to provide knowledge and skills for the primary workforce, even for non-specialists, leading to a musically literate workforce which can finally provide the high-quality experience needed for all children.
And of course, none of this can happen without significant funding, so let's see the government provide the money to see the plan through.
Ultimately, I want this new arts-based education to lead to a much happier society. So let's see the individualist, dog-eat-dog society give way to a more tolerant, cooperative and peaceful society which spreads across the world.
Thanks in advance, universe.
---
Jimmy Rotheram is a music teacher at Feversham Primary, Bradford who has made the top 50 shortlist for the $1 million Global Teacher Prize. Follow him on Twitter at @musicedu4all.