"We were trapped in a cycle of violence and poverty – then in stepped Father Des"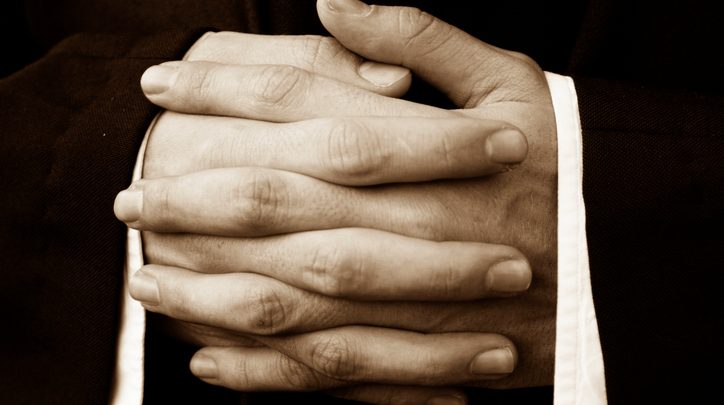 At a place and time when normal functions of the state did not operate, Father Desmond helped people find inspiration in education, says Kevin Rooney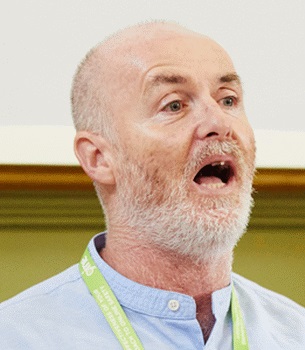 by Kevin Rooney
'Who has made the most important impact on education?' This is the very question being put to education big hitters such as Dr Joanna Williams, Tom Bennett and Martin Robinson at the Institute of Ideas Education Forum's very first Xmas social event.
If you want to hear them fight it out, entry is free – just turn up to the CIEE Global Institute in London (46-47 Russell Square, London WC1B 4JP), bring a bottle and be prepared to say who you think is the most important person in education.
To help get things warmed up, this week on Teachwire, members of the Education Forum committee will say who they think deserves the accolade. Today Kevin Rooney makes the case for Father Desmond Wilson
When it comes to an inspirational figure who has made a major impact on education, I was tempted to go for one of my favourite big hitters, like Plato, Kant, Frederick Douglas or Vygotsky. Instead I have chosen an individual not known to people in Britain but whom I hugely admire and want the world to know about. He is Roman Catholic priest Father Desmond Wilson, better known as 'Father Des' to the west Belfast community where I grew up.
In the 1960s he was teaching at the prestigious Saint Malachy's college where the great and good of the city`s middle and upper class Catholics tended to be educated. Then, as fate would have it, in 1975 – at the very height of the Troubles – he was transferred to working class Ballymurphy in west Belfast, one of the most impoverished and demonised areas of the city. Greater Ballymurphy by every single social indicator was the poorest and most deprived housing estate in the British Isles. This was compounded by the impact of the Troubles which hit the area particularly hard, with hundreds of people being killed or seriously injured. Like it or not, it was a staunchly republican area with many hundreds of young men and women ending up in jail for IRA-related activities. Every single family was affected by the desperate context of the time. In a sense we were a besieged and isolated community where the normal functions of the state did not operate, be it the police, social services or welfare. Schools were officially operational but some of them in name only.
There were no such things as career aspirations or thinking about university. To us they existed only in a parallel universe. For many young people, attendance at school was an irrelevance – especially when one could be doing something more productive, like rioting, which involved throwing bricks, bottles and sometimes petrol bombs at British soldiers. Trapped in a cycle of violence, poverty and discrimination, economic and social opportunity was not something many ever got to experience. Into that world stepped Fr. Des.
He came and lived amongst us in Ballymurphy. He was outspoken, energetic and a man of vision. At a time when the normal institutions of the state had all but broken down, he advocated individual self-improvement and community development and he practised what he preached. He inspired many people to develop their own responses to the many social, economic and political crises confronting the community. Chief among them was an alternative education system. Education was his passion. It started with one class in his living room, but soon classes were being held in every room in the house, including the bedroom. More and more young people who had fallen through the very large cracks arrived at Fr. Des's door wanting to be educated. He asked the Catholic hierarchy, local council and British government for assistance in seeking alternative and larger premises to accommodate the swathes of young people now wishing to attend classes but got nothing. Worse still, he was actively blocked and his community activism was seen as a threat. So much so that the Catholic hierarchy even suspended him from priestly duties for many years.
Undeterred, and helped by local people, he took over and renovated a huge old spinning mill and decided one floor should be for education; for whatever people wanted to learn at whatever time in their lives. There was little official provision for continuing education, so Fr. Des created opportunities for adults to return to education and for young people to be stimulated. He created two things running in parallel – opportunities for people to study and have state examinations if they wished, and (more importantly as he saw it) to enable young people to create their own arrangements for exploring ideas and pursuing knowledge for the sheer sake of it, without the need for any exams. As numbers grew ever larger, people started their own writing groups, held exhibitions and invited visiting speakers to address them from every walk of life. People were able to come into the Mill, ask for space and get it simply because they wanted it, and engage in any type of educational activity they wished. No fee, no exceptions.
Fr. Des dissolved the notion that education had to happen in one place, work in another and education, theatre, leisure and cultural activities in yet others. The educational projects he has created in this sense are revolutionary and unique. Today in post-conflict Belfast, the 'Mill Education' is still going strong and has now educated thousands of people. It helps young people who are not at school and helps others after school hours. It helps young people suffering from trauma and mental health problems. There are therapists, computer and mathematics classes, and cultural events and adult education classes. Now delegations from other counties regularly visit the Mill to listen and learn in order to implement similar projects in their own countries. Today I am glad to report that the Mill Education is no longer ignored or marginalised by government and official bodies, but rather fully recognised for the enormous contribution it has made to people of all ages. Its influence now extends well beyond working class Belfast.
Not long ago Fr. Des celebrated his 90th birthday. As part of his birthday celebrations a short film was made in his honour. It featured many of the disenfranchised youth who passed through his doors or were influenced by his educational projects over the years. They lined up to give glowing tributes and explain how he changed so many lives. These same people now include artists, writers, politicians, teachers and international lawyers. I am aware that Fr. Des is not a figure of world renown (yet!) but I nominate Fr. Des as a symbol on behalf of all of the many inspiring community education activists in many different countries across the world who are prepared to swim against the current and make things happen when it comes to inspiring people with a love of education. Fr. Des is a big part of the reason why I became a teacher.
Check back with us tomorrow when MFL teacher Cara Bleiman makes the case for Sir Ken Robinson – but not for the reasons you might think!