"There's no hard evidence that old fashioned didactic methods work the best"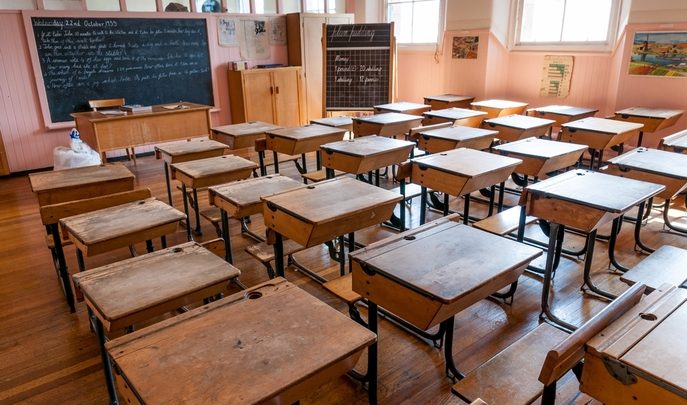 In their rush to discredit so-called 'progressive' approaches to education, critics seem determined to ignore a considerable body of evidence in their favour, observes Melissa Benn…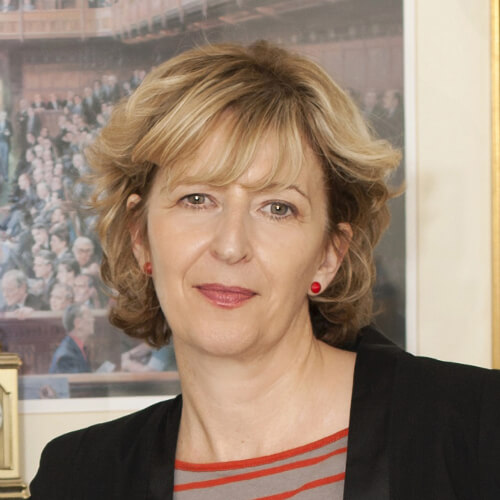 by Melissa Benn
This year is the hundredth anniversary of the publication of 'Democracy and Education' by John Dewey, considered by many to be the founding father of 'progressive' or 'child-centred' education.
Never mind that few have read Dewey's weighty tome, or that a vast array of disparate books, writers, ideas, practices and anecdotes have subsequently been lumped together under the general rubric of 'progressive'; none of this has stopped a recent generation of politicians and school leaders from rounding on the ideas of what they see, and love to insult, as 'The Blob'.
While Conservative ministers have promoted traditionalist methods within the classroom and reformed the curriculum and examinations along old-fashioned lines, some young teachers have made their name fiercely attacking what they see as discredited, 60-style methods of learning.
Daisy Christodoulou's surprise best-seller, Seven Myths of Education and Robert Peal's Progessively Worse: the Burden of Bad Ideas in English Schools present a depressing picture of the modern classroom. Here, we are told, an apparent over-reliance on everything from project work to Google by sloppy teachers and misguided Ofsted inspectors has encouraged a slapdash approach to the rich store of society's knowledge, which leaves poor children behind in the struggle for self-mastery and worldly power.
Powerful stuff, but is it true?
What works
There are a number of real problems with this approach. Firstly, key texts of the past, like Education and Democracy itself, or seminal policy work of the past, such as the 1967 Plowden Report on primary education, are misinterpreted or taken out of context.
In one searing speech, Michael Gove, when still Education Secretary, wrongly characterised the Plowden Report as a manual for reducing the authority of the classroom teacher. In fact, it remains a sophisticated, and in some ways prophetic blueprint for a rich and varied primary education.
Secondly, many highly experienced teachers rightly refuse to see this issue in black and white, or combative ideological terms. Head teacher and influential writer and tweeter Tom Sherrington has written that 'Many of the best lessons I have seen have been intensely knowledge rich but involved group work, collaborative learning and student-led activity.'
Thirdly, there's no hard evidence that old fashioned didactic methods work the best. A Sutton Trust and Educational Endowment Fund Teaching & Learning Toolkit report published in 2015 evaluated 30 different potential 'school interventions' in terms of months gained or lost for students.
Many of the most effective of these interventions could be termed 'progressive'. Feedback and meta-cognition strategies ('learning to learn') topped the list, with a potential gain of eight months. Peer-tutoring resulted in a six-month gain. Collaborative learning added on five months, as did oral language interventions and 'mastery learning' which involves students learning at their own pace – an approach originating in the 60s.
Distinctive abilities
I have witnessed first-hand the power and potential success of such strategies in visits to schools that are bravely defying current 'drill-and-kill' orthodoxies. At Stanley Park High School in Carshalton, Surrey – recently named 'Secondary School of the Year' at the 2016 TES Schools Awards – I sat in some of the most impressive pupil-led sessions I have ever witnessed.
Year 8 students made a formal presentation on what they had learned during the year, displaying project work, models or written pieces, while analysing their strengths and flaws as learners in tremendous, emotionally literate, detail. At just 13, these learners of varying 'academic' ability displayed a confidence, oral fluency and self-knowledge beyond that of most adults I know – skills which can only be of huge benefit to them in all that lies ahead, be it public exams, moving into paid work or life itself.
I saw similar work at schools in Blackburn and Rochdale, which utilised the Slow Education method of stressing the importance to children of learning how to learn and savouring the journey. I have also long admired the work of Wroxham Primary in Hertfordshire, led by pioneering head Alison Peacock. There, peer-to-peer collaboration, encouragement of curiosity and a strong emphasis on oracy has created not just an apparently happy school but, one consistently rated Outstanding.
For those who believe such innovative methods can't work in a secondary context, I would direct them to the most recent (2014) Ofsted report of Schools 21 [PDF], also judged Outstanding, a relatively new free school in East London. Here, 'A strong focus on oracy, the ability to talk fluently and accurately and express ideas, develops pupils' confidence, self-esteem and communication skills. It also strengthens the quality of teaching. This makes a significant contribution to the high standards that all pupils achieve.'
Inspectors further found that 'The most able pupils produce remarkable work because no ceiling is put on their learning.'
Of course, these approaches fit uneasily into a harsh, results-driven school accountability. So they should. Contemporary versions of progressive practice confront, engage and positively rejoice in the unavoidable fact that education is, first and last, a human activity. That these methods cannot easily be reduced to quantification or qualifications may give government a headache, but should make the rest of us cheer.
Melissa Benn is a writer and campaigner; a co-founder of the Local Schools Network, she has written widely on education. Her book, School Myths – And The Evidence That Blows Them Apart, co-authored with Janet Downs, is available now on Kindle.