Technology can support your SLCN strategies – but only if used correctly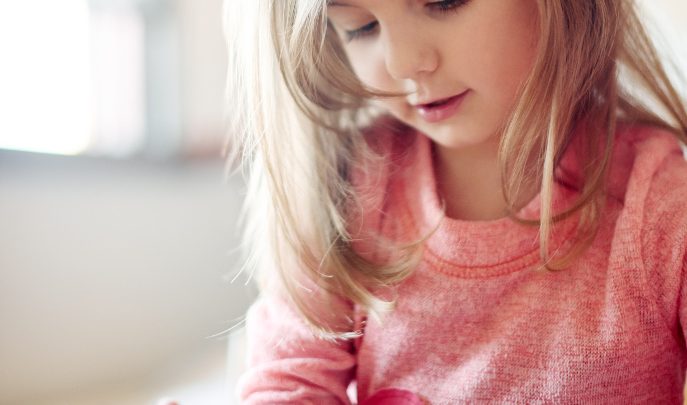 Mobile apps can be useful when it comes to speech, language and communication interventions – but which SLCN apps actually work, and how should they be used?
by Mandy Grist
READ ON TO DISCOVER…
The important role that mobile devices can play in SLCN provision
Specific apps that can be used to support children's early language and literacy skills.
Guidance on how to embed the use of such apps within school and at home
A selection of helpful and informative SLCN resources
Read in 2 minutes…
---
Smartphone and tablet apps are now a part of our daily lives, and are firmly embedded within the constructs of learning and education.
Research shows that 25% of 0-2-year-olds and 36% of 3-5-year-olds own an iPad, and that the number of under-fives using tablets and computers has increased by 170% since 2012.
In the context of this dramatic increase, it's important to consider how can we ensure these devices are supporting children's speech, language and communication development.
Good early language is crucial for life chances, and for enabling children to learn and make friends. Technology can play an important role in supporting early language, by creating new opportunities for interaction and engagement.
Apps can give early years practitioners the opportunity to enhance vocabulary development, whilst also supporting children's understanding of early language concepts.
While technology can be used to support speech, language and communication, early years specialists and experts agree that apps and digital technology should not be used as a replacement to face-to-face interaction but rather as a tool to supplement teaching and learning.
Crucially, it is the interaction between adult and child that supports language development; apps are a way of facilitating this interaction in the same way as a book or some toys might do.
I CAN advises that when using apps to support communication in a setting, early years practitioners should remain present to support the child's understanding and use of learning within the app.
What should we choose?
Choosing the right app to support speech, language and communication and knowing how best to use them with a child can be a daunting prospect. I CAN offers guidance on the range of apps available that may help to establish which are appropriate for children in the first instance.
These are broken down into areas of focus, centring on social communication, communication, language, speech sounds, organisation and how to manage emotion. Most, if not the majority of these apps are free, making them accessible to all.
The Smartyears apps are a good place to start and feature a range of different activities to support language skills, including using adjectives, sentence building and describing. Splingo is particularly effective for interactive activities and providing instructions of increasing length and complexity. Additionally, The National Literacy Trust has produced an online apps guide, giving their views on the best apps to support children's early language and literacy skills.
Using apps effectively
There are plenty of ways in which practitioners can ensure children are using apps effectively, both in the home and in an early years setting. Checking what apps are being used at home is an important consideration, so as to echo learning techniques from one environment to the next.
Technology and Play offers some useful guidance questions to help practitioners establish what apps are appropriate, such as is the app designed for a preschool audience? Are the aims of the app clear? Does the app allow practitioners to set levels of challenge? Is the app easy for children to navigate, and importantly, does the app prompt children to ask questions and reflect on their actions?
Apps are not a replacement for traditional teaching and learning methods, but used in the right way they can provide an additional communication opportunity. By sharing in a child's play with apps you can support their interest and understanding as well as their learning and development.
Technology and the use of apps needn't disrupt the day-to-day routines of your setting, but should rather enhance them. They allow for personalised learning whilst encouraging an inclusive and interactive learning environment.
By observing children and their interaction with apps, and listening carefully to the way they respond, you can better understand their thought patterns and plan carefully for their next steps in learning.
Stay up to date
Apps are continually being developed and so it may be useful to look at the following websites for more ideas about apps that support speech, language and communication.
For more information and advice about supporting children's speech, language and communication, visit ican.org.uk/help.
---
Mandy Grist is Lead Advisor for Communication at I CAN