Technological Advances are Making Many Things we Teach Redundant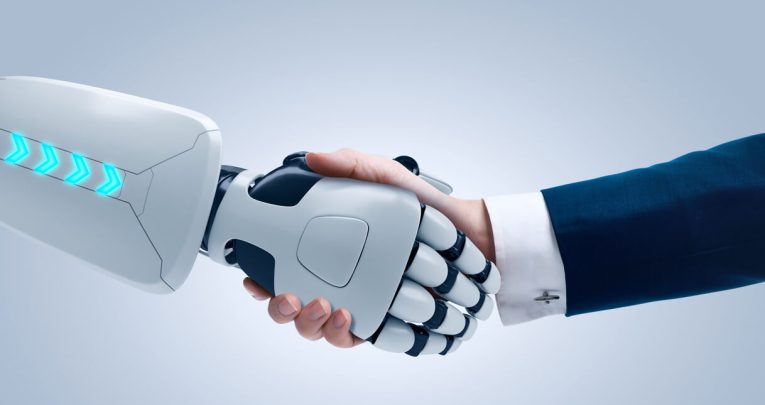 We must anticipate the future and the profound technological changes that are changing the world, says Matthew Murray…
Automation is about to fundamentally change the shape of the world economy. It could make many of the skills that primary schools currently focus on redundant.
In order for us to best equip the children of today for the world of tomorrow, we need to have a thorough rethink of what we are teaching them.
The coming decades will see dramatic change: we could, for the first time in history, be living in a world where there are more people than jobs.
The McKinsey Global Institute found in a recent study that over 800 million jobs could be lost worldwide by 2030: this is one fifth of total employment.
The Centre for Cities estimates that the UK alone could see up to 3.6 million jobs go in the same time-frame. Many more people will be forced to retrain as machines carve out an ever-increasing role in the economy.
For the past few centuries, machines have uprooted humans from muscle work, and with great benefit too: the vast majority of us no longer toil in the fields or face the fire of a furnace in a sweltering factory.
Automation, replacing humans with machines in a production process, has been around since the dawn of man.
Every new tool invented by humans has replaced some form of labour. But this time things are different: machines are now taking on cognitive jobs – those that rely on thinking skills. It is now a case of human brainpower, not manpower, being replaced.
If this seems like a distant problem barely registering on the horizon, then take a look at the news. Since the turn of the year three of the biggest retailers in the UK: Morrisons, Tesco and Sainsbury's have all made significant numbers of staff redundant, most to be replaced by automated checkouts.
Furthermore, the government has said that it wants to introduce driverless technology within three years. This is automation.
The oncoming wave of automation throws up difficult questions for primary education. Children's time at school is precious; it is important that we use it wisely.
Therefore we should be asking ourselves if the things that children are being taught now will enable them to take advantage of the future world.
Consider the primary SPAG curriculum: it is broad and in-depth. It covers elements such as subjunctive verb form, the passive voice and seven separate verb tenses.
This area of the curriculum is also tested at the end of KS2, whereas computing is not. A person's ability to make the most of future life and society will depend on, to a large extent, their mastery of technology and digital literacy, not their knowledge of inconsequential grammar devices.
What's more, grammar-checking software exists (and was used to check this article). The invention of the pencil meant that children wouldn't have to learn how to use a quill and ink – perhaps this software was invented so that children no longer need to learn what an auxiliary verb is.
Handwriting too should come under sharp focus. Barring notes or the odd birthday on a calendar, in today's world most people rarely handwrite anything.
Being able to cursively handwrite has questionable value, especially in the economic sphere of life. I am not advocating scraping handwriting in the curriculum: practice benefits children's dexterity without a doubt.
However, we should be questioning how much time is spent on this particular aspect of the curriculum and whether joined handwriting is a suitable success criteria for the national expected standard.
Schools are not there to serve the economy; children are not simply taught so that they can get a job. However, schools are responsible for enabling children to make the most of the future.
The biggest companies in the world are the technology giants: Facebook, Google, Amazon. The world is moving towards profound technological change. We need to act now and anticipate them, rather than react to them.
All of this may seem sad, but teaching isn't about being nostalgic: it is about looking to the future, and helping children take control of it.
Matthew Murray is a primary teacher in Manchester and creator of the site 2 Stars and a Wish where he posts ideas for using songs, videos and poetry to teach literacy and guided reading. Follow him on Twitter at @2_starsandawish.