SEND, skills and employment – "We believe in tearing down walls"
Renee Flourentzou talks us through West Lea School's approach to helping students with SEND navigate the transition into post-16 independence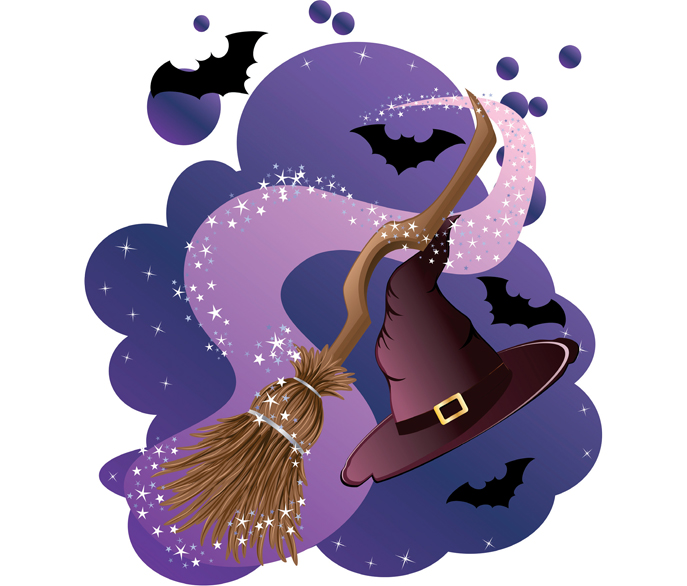 West Lea School in Enfield is an inclusive environment, supporting pupils with SEND between the ages of 4 and 19.
In everything we do, we aim to equip young people with a 'suitcase' of skills to help them develop as individuals and progress beyond education, into the world of work.
We believe in tearing down walls and encouraging every young person to believe in themselves and their potential. Our values of innovation, inclusion, community, kindness and learning for life bind our school community together and drive us to challenge the status quo.
A daunting prospect
Young people, especially those with SEND, understandably often find the transition from education to work difficult. For some, leaving behind the safe confines of school to find their own path and become independent can be a daunting prospect.
That's why our teaching approach embodies learning for life at every step of the way – from the moment a student joins us, right up to the point that they leave – as this helps prepare them when transitioning into the real world and seeking employment.
Our curriculum supports students in working towards preparing for adulthood (PFA) outcomes, which include employment, good health, independent living, friends, relationships and community. To help achieve this, we run several programmes and initiatives centred around forging meaningful relationships within the local community and gaining key employment skills.
These include our Independent Travel Training Programme, the work experience opportunities enabled by our social enterprise projects (which comprise charity shops, a furniture upcycling facility, an online eBay shop and a coffee cart for retail and barista training) and our supported internship programme.
There's also a bridging programme aimed at facilitating access to further education via our West Lea @ College post-16 provision.
Passports to opportunity
Throughout each student's journey at the school, we'll utilise a 'passport' approach. These passports contain details of five key areas – drawn from research and evidence- based practice – in which young people need to build skills in order succeed. The areas in question consist of 'community engagement'; 'travel and work skills'; 'managing medication'; 'self-care and daily living'; and 'social and communication skills'.
The passports are used to guide students throughout their lives at school, both inside and outside the classroom. As students develop key skills in each of those areas and complete specific elements within them to gain a certain level, they'll receive stamps and certificates that celebrate their achievements.
Their journeys begin at primary level with regular visits around the local community, where they'll visit shops, learn how to handle money and budget. They'll also be taught basic cookery skills and the knowledge needed navigate transport systems. For many, this will be their first taste of genuine independence, which we hope will inspire them and give them the confidence to try new things and take on new challenges.
As they progress through the school, we'll gradually seek to build on this further. From the age of 11, students will begin to focus on more advanced elements, such as learning how to travel to school independently, taking part in residentials and participating in after-school clubs and trips.
It's hugely important that students are able to engage in, and interact with activities – not just at school, but also within the communities where they live, particularly as they come to learn about the process of taking managed risks.
The working world
At 14, West Lea School students join our 'Learning for Life' campus. Here, we focus on ensuring that students are prepared for work, putting everything they've learnt and all the skills they've acquired up to that point into practice.
For example, all of our KS4 students will visit college one day a week and take part in work experience activities. These experiences of the working world, combined with elements of further education provide them with a greater understanding of what to expect and reduces their anxiety about making the transition.
Our Horizon campus meanwhile provides supported internships for students aged 18 to 24 across Enfield. The programme offers four days a week in a workplace with the support of a West Lea job coach.
Valuable contributions
According to BASE UK/ NHS Digital (2019), only 5.9% of people with a learning disability are in work, with disabled people more than four times as likely to be out of work than non-disabled people (Joseph Rowntree Foundation).
That, coupled with Enfield being situated within one of the most deprived districts in England, demonstrates just how important it is that students with SEND be equipped with the skills they'll need to build relationships in their community and gain employment.
We've therefore partnered with employers that include the Co-op, Nandos, M&S and Sainsburys, matching students to roles that are suited to their interests and abilities. Recently, for example, a group of students has been working at Co-op stores across Enfield, in roles spanning customer service, till operation and shop floor duties, supported by a West Lea Job Coach, to ensure everyone benefits from the experience.
Our students tell us that the experience they've gained through completing internships has been beneficial and inspiring. It's helped them realise their own potential, and restored belief amongst themselves and their parents that there are plenty of opportunities available, and that they can make a valuable contribution to society.
Since 2017, 75% of our students completing the programme have gone on to gain paid employment, demonstrating the power of working within the community to benefit employers, individuals, and our wider society.
Social enterprise projects
We're a proud member of the Enterprise Cooperative Trust, a partnership of like- minded schools, charities, community groups and businesses with a shared purpose – to extend the life chances of young people, by providing holistic education that goes beyond academic achievement.
As part of this, we work alongside the Learning for Life Charity to offer work experience placements and paid employment in not-for-profit and social enterprise environments. These placements include access to training, and opportunities to develop workplace skills and engage with the local community.
Thus far, students have been able to get involved with Learning for Life's charity shop, coffee carts and eBay stores, as well as local businesses such as Building BloQs – a social enterprise that specialises in upcycling furniture.
Renee Flourentzou is director of education at West Lea School; for more information, visit westleaschool.co.uk or follow @westlea_school