Science trips for schools – How a STEM school trip to a science centre inspired one pupil to do a medicine degree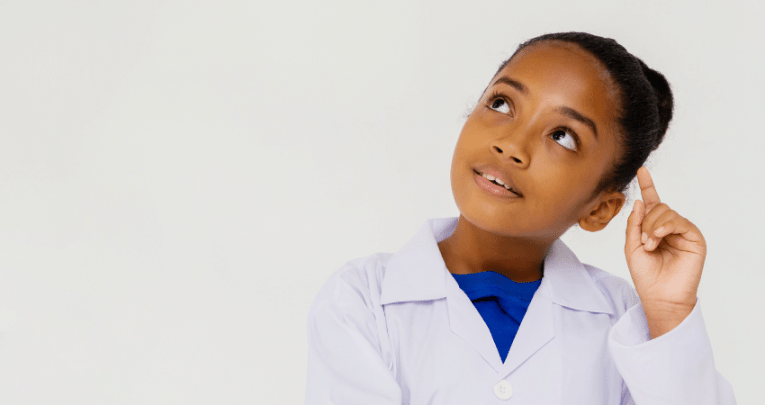 And how it could do the same for your students…

by Holly Casey

Centre manager at Centre of the Cell
Sally, a medical student at Queen Mary University of London, knows the value of science trips for schools for inspiring children and raising their aspirations.
Centre of the Cell in London
She visited Centre of the Cell, an informal science learning centre at Queen Mary, as part of a home-school group when she was a teenager.
Her parents weren't knowledgeable about science and growing up she didn't have much exposure to STEM, but she loved our STEM Pod so much that she began to teach herself science.
Her passion for science –uncovered following this one educational trip – eventually led her to a medicine degree at the place where she had first been inspired all those years before.
Improving science capital
As a teacher you'll understand the value school visits can offer.
They enhance learning in the classroom and allow concepts to be better embedded in students' minds.
Science capital – the sum of an individual's science-related knowledge, attitudes and experiences – is now widely recognised as a key determiner of success in STEM.
As such, methods to increase and improve science capital are being implemented across the informal science learning sector to develop more effective and inclusive educational activities and resources for students and teachers alike.
A key element of the concept of science capital is the importance of children seeing science as 'for them'.
Students who have a family member or friend working in STEM, or those who see themselves reflected in well-known STEM professionals, are more likely to pursue a career in science.
With an absence of these networks, students may not perform as well in these subjects, and can carry negative opinions of STEM that can then impact on future generations.
By showing students early on that STEM subjects are not only 'for them' but are present in the world around them, we can start to break this cycle and create positive attitudes towards STEM.
This eventually leads to an increased interest in STEM subjects and careers, and builds trust and respect for science across society.
Beyond the national curriculum
One way to increase a student's science capital is by supplementing classroom learning with a science-themed school trip.
This can help build pupils' feeling that STEM is 'for them' by seeing scientists at work and exploring different career options and the routes into STEM that might be available to them.
Learning about science subjects in an alternative and engaging way can also provide a fantastic opportunity for students who may not flourish in classroom and examination environments to still have a positive interaction with science.
It may even spark a hidden love for science that the 'Sally' of your class hadn't realised before.
But inspiring children in STEM goes beyond just showing them that they can do it. They need to be interested in the concepts, and excited by the prospect of learning and building their understanding.
Classroom teaching is limited in what it can offer here. You're restricted by a curriculum and the need to prepare students for important exams, and work with limited time and resources.
However, informal science centres are able to go beyond the curriculum and explore cutting-edge science and interesting facts that might never come up in an exam but could stay in a student's mind forever.
They are often the best places to learn about the weird and wonderful ways that science interacts with our everyday lives, both in and out of the classroom.
Impact of science school trips
As an industry, science centres can focus much more on the inspiration side of science learning.
The education team can spend more time connecting learning to everyday examples, coming up with simple (and often silly) ways of getting across complex concepts, as well as just making STEM seem fun rather than difficult or intimidating to students that may already have a negative view of those subjects.
Positive experiences on science trips for schools
By allowing students to increase their science capital through new connections, new role models, happy memories and positive educational experiences, science-related school trips can have an immense impact on both their attainment in and attitude towards STEM subjects.
So much so in fact, that there are likely many more people like Sally out there, whose lives have been shaped by a scientific curiosity sparked into life by an exciting school trip that has stuck with them ever since.
Holly Casey is centre manager at Centre of the Cell, based at Queen Mary University of London. This popular science school trip venue is the first science education centre in the world to be located within working biomedical research laboratories. Follow the centre on Twitter at @centreofthecell or browse more school trip ideas.