Reading for pleasure – how to engage reluctant girls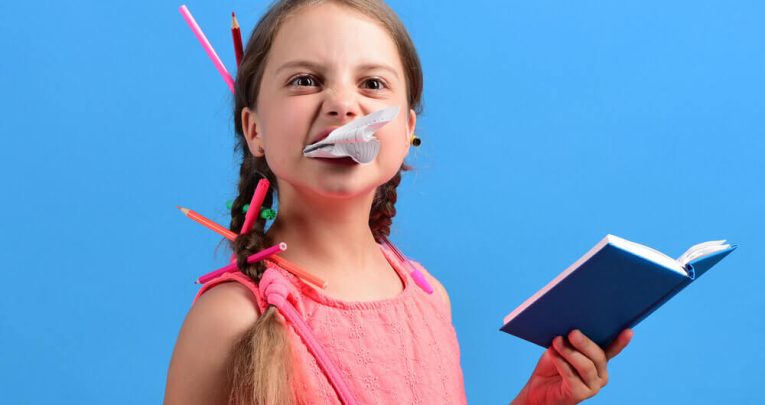 We need to be mindful of not letting this significant group slip through the net…
When it comes to reading, girls are often thought of as likely to enjoy picking up a book and getting lost in a story. And many do.
But reluctant girl readers do exist (quite a few, actually), and in terms of research and policy, they are often overlooked. This group is – surprisingly to many – sizeable, and this makes its oversight even more interesting.
In December 2021 the National Literacy Trust published a new report, 'Forgotten Girls: The Reluctant Girl Reader', which showed that over two in five of the 21,000 girls who took part in our latest Annual Literacy Survey told us that they don't enjoy reading.
This roughly translates to two million girls in 2020/2021. Furthermore, one in 10 girls also said that they rarely or never read in their free time.
Talk it out
So, what can you do to help engage these millions of reluctant girl readers? First of all, talk to them!
It sounds simple, but so often, we miss out this step and plough in with well-meaning recommendations or book lists to try and encourage them.
We cannot match a book to a child without knowing in considerable detail what that child is into and therefore what might appeal. And often they surprise us!
They reveal an undisclosed hobby for scuba-diving or that they are particularly interested in guinea pigs… who knew?
It is a terrible stereotypical mistake to assume that girls prefer fiction to non-fiction or fairies to sharks, but equally unhelpful to ban them from fairy books or stories about dance and make-up, if that is what they like.
Peer recommendations
A second – and more powerful – tack is to leave the recommendation to someone else whose opinion they might value more than yours.
Getting children to recommend titles to each other through a book-sharing and discussion moment each week can lead to greater engagement, especially when you have a group who share interests.
This seems to work best when done in a fun, social context rather than through written reviews. This is also an opportunity to make reading seem cool by identifying the influencers in your class and supporting their book choice and recommendations.
Often having several copies of a book that has been recommended by a classmate who is held in high esteem can encourage others to read it together, and to enjoy the sense of shared experience and belonging that can create.
The power of choice
Thirdly, let reluctant readers choose for themselves. We all decide what we want to read based on a complex interplay of interest, energy level, time, place and the perceived reward we will get.
Children need many more opportunities to choose on their own than we probably give them. This is where the school library and the public library come in.
The power of browsing cannot be underestimated, but it does take time and this needs to be built into the timetable and into reading sessions in class or in the library.
Teachers and young people also tell us that improving access to diverse reading materials can be transformative for some reluctant girl readers.
At the same time, the variety of titles available for readers of all abilities, backgrounds and interests in the UK is growing all the time, so it may as much be a case of building better bridges between these girls and books that will resonate with them.
If you're lucky enough to have a school or public librarian you can consult, or a local bookshop, you can't beat asking the experts for advice on titles for all tastes.
However, our report shows that the discussion around reluctant girl readers is complex. Girls read, or don't read, for a multitude of reasons, so one solution will not fit all.
Future initiatives should aim to promote reading in a way that reflects this complexity, understanding that different motivations will work for different girls.
We and our partners are calling on policymakers, researchers and everyone involved in the education of girls to consider and support all reluctant and struggling readers, and remember that this can be a problem regardless of gender.
Dr Christina Clark is executive director of research, and Fiona Evans is executive director of schools programmes, both at the National Literacy Trust.