Primary school music – Keeping music alive during Covid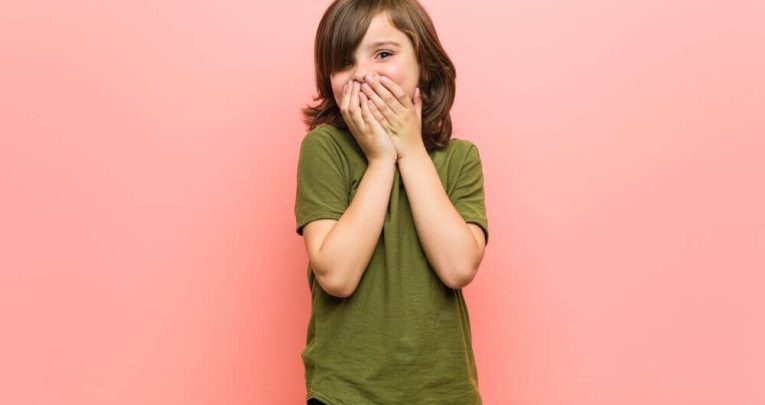 Andrew Linham reveals how you can keep music going during the pandemic, even without in-school singing…
I was a very lucky musician in 2020. While many of my contemporaries were without work, my role as 'musician in residence' at Ardleigh Green Learning Federation expanded throughout the pandemic.
Finding a way to connect with students, staff and our wider school community was a substantial challenge while we were apart, and continues to be tricky with social distancing still in place.
I believe that one of the fundamental principles of art in the widest sense is to bring people together. Therefore the most colossal challenge in a time such as this is keeping music alive when we're unable to sing together.
How can we build links with our community and continue the shared experience of creating music together? I don't have all the answers, but I can share how we've tried to solve them.
Original songs
Our school has music and singing at the heart of our curriculum. I've written a book of original songs exploring the social, moral, cultural and spiritual needs of all students and our school mottos are enshrined in song.
The music curriculum is taught through songs, exploring the various elements of music in a practical way with opportunities within the songs for improvisation and composition. Many of the vocal warm-ups we use were written by the children.
In my unique role within this state school I've been lucky to spend the past eight years exploring creativity in music with the full support of the management team.
I quickly realised when the pandemic struck that the creative arts would suffer, both in wider society and within our school community. I knew that our days of raising the roof of our school hall, singing our catalogue of songs in our Friday singing assembly, were not coming back any time soon.
Therefore, we took the decision to move singing online by building a home learning platform called LyricLand featuring all of the songs.
Each week, the children can log in and sing any of the songs, complete with backing tracks, guide vocals, lyrics and pre-pandemic videos of student performances. We've encouraged parents to actively engage with singing too (I know!) and have talked about the mental health and wellbeing benefits of raising your voice in song.
However, we knew that not all students and parents would engage with the website, so we started Facebook Live sessions of the songs for parents and their children.
I wrote some new songs in a collection I amusingly called "Sergeant Linham's Social Distance Land", exploring wellbeing in these unprecedented times.
We taught the songs through Facebook then directed pupils to our website to encourage them to sing them.
Bespoke videos
I quickly realised that the response to seeing staff members' faces engaged a far wider audience of parents and pupils and again reaffirmed the importance of singing in our school. When September came around, even though we were all back in school, with bubbles in place it was clear that I'd be unable to teach across all year groups.
I needed to find a way to put in place a curriculum that could be delivered across all year group bubbles by any member of staff. Learning from the success of our Facebook videos we made the decision that half the school would have bespoke videos exploring the musical content, led by me via a screen.
All of the knowledge, planning and learning objectives would be contained within the videos and all teachers would have to do is pause the video occasionally for discussion work (and laugh at my jokes). It was a risky tactic. What if the children didn't find me as entertaining through a screen?
However, it paid off and the response to me being 'trapped in a box' again has kept children engaged in music and arts.
Embedding music
The content of music lessons has changed too. We switched focus to composition, songwriting and improvisation, knowing that singing was covered as part of the ongoing online curriculum. Each week, all children are expected to log in to LyricLand and sing the prescribed song. Judging by the website data, most of them do.
If singing had not been a fundamental part of our school pre-pandemic then I don't think the uptake would have been as large. By embedding the importance of music within our curriculum, the children know and value what singing does for their wellbeing. Most of them can't wait until we sing together en masse again.
This year we've explored both active and passive listening and listening to music with specific questions and objectives alongside exploring a more holistic, emotional approach. This links to our PSHE mindfulness project, where each week I record a five-minute piano improvisation for children to emotionally respond to.
This has been particularly valuable for younger students who are struggling to process the pandemic.
I'm so blessed to work in a school that values music as much as I do. Although we've missed out on our live performances, we've adapted so we can deliver fun and engaging musical activity that keeps the passion for music and the wider arts alive in our school.
As I wrote in one of my new songs, the day that we are all back together raising our voices will be triumphant. But until then, we will be resilient and know that one day soon it will pass.
---
Project examples
There are plenty of musical topics to explore that are 100% Covid-secure. Here's a few examples of our work with different year groups.
Year 6 Pupils each wrote original songs in a project that culminated in writing and performing a class 'Christmas number one' in December that was disseminated as part of our online Christmas extravaganza.
Year 5 Children developed their own forms of notation after exploring standard music notation.
Year 4 Pupils have been exploring rhythm through body beats. I've recorded around 50 videos featuring rhythm games, getting progressively more difficult, that pupils can do from home. This is especially useful if any pupils are self-isolating. When they complete various levels they can even print off a certificate.
Year 3 We've developed a listening project that was started in 2016 as a way of encouraging students to listen to a wider range of music. With carefully curated playlists for each year group, covering a wide range of music styles, we encourage children to open their ears and minds to music that wasn't written in the last five years.
---
Andrew Linham is musician in residence at Ardleigh Green Junior in Hornchurch, East London and has been writing original songs for primary pupils for ten years. Find free resources at LyricLand. Follow Andrew on Twitter at @alinham.