Modal verbs – 8 of the best examples, activities and resources for KS2 English/SPaG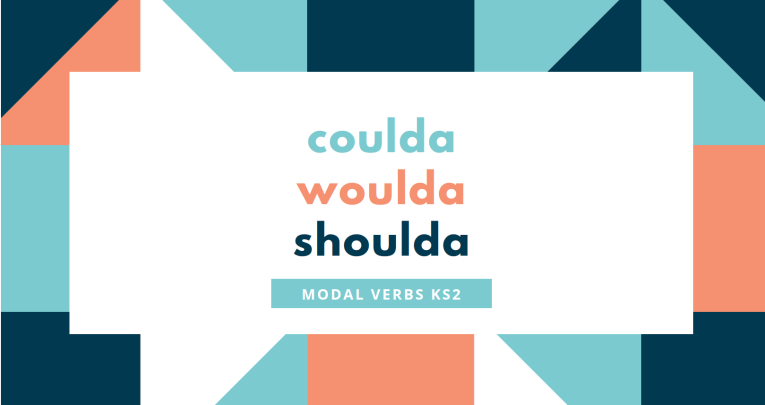 What is a modal verb? Help children get to grips with this element of grammar with these teaching resources, lesson plans and other ideas for primary…

by Teachwire
Modal verbs definition
These are verbs that show the possibility or likelihood of something
Modal verbs list
Could
Would
Should
May
Might
Must
Mustn't
Can
Can't
Will
Won't
Ought to
National Curriculum English programme of study links
Using modal verbs or adverbs to indicate degrees of possibility.
1 | Modal verbs KS2 lesson pack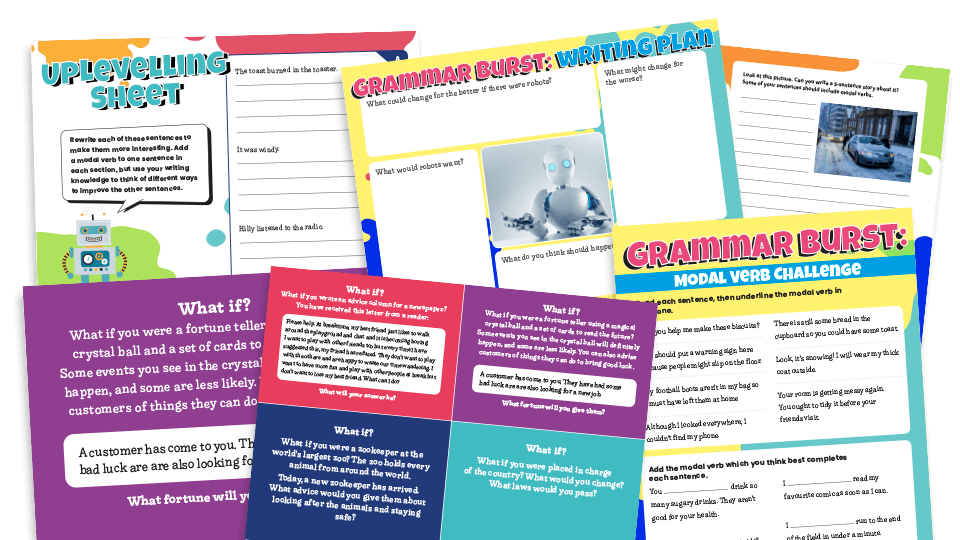 This powerful grammar resources pack provides everything you need to teach a series of five lessons on modal verbs, culminating in an extended writing task where children can use their grammatical understanding in context.
---
2 | Types of verbs KS2 lesson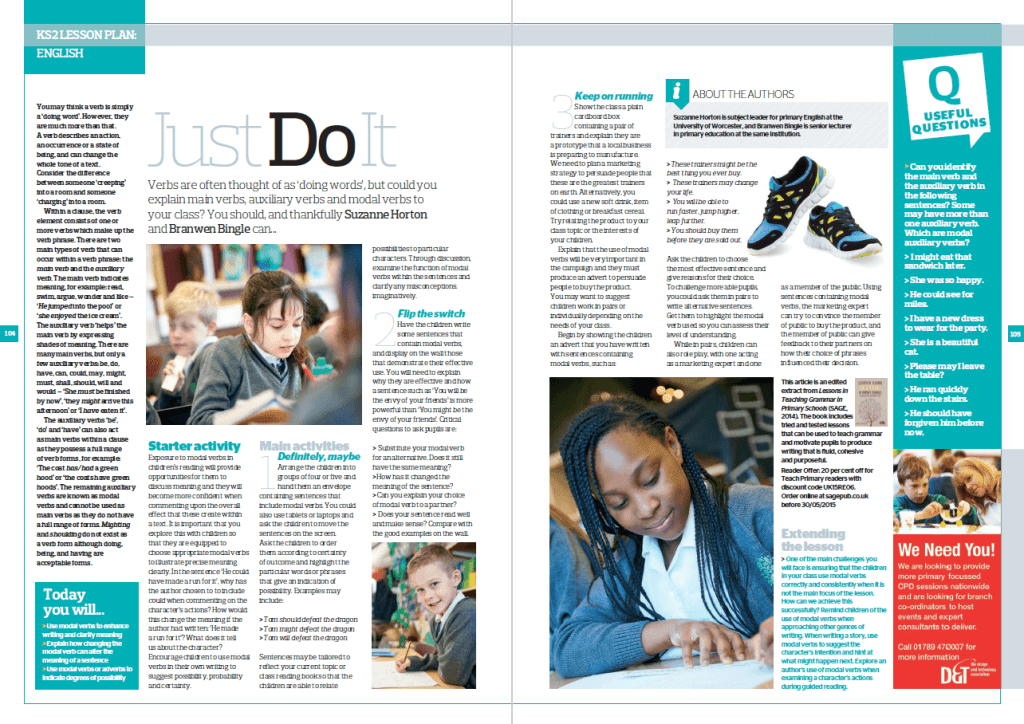 Verbs are often thought of as 'doing words', but can you explain main verbs, auxiliary verbs and modal verbs to your class?
Suzanne Horton and Branwen Bingle from the University of Worcester show you how in this free lesson plan.
---
3 | Modal verb SPaG challenge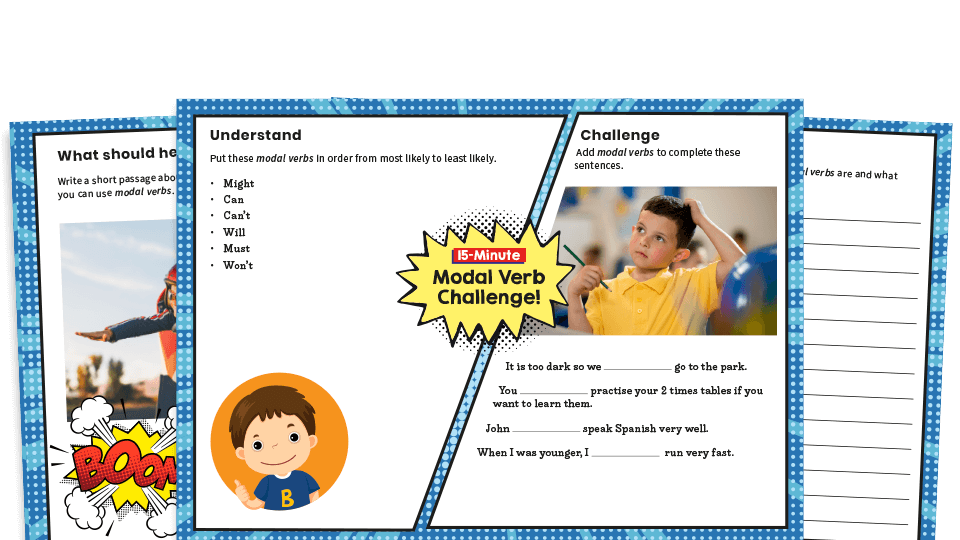 This 15-minute SPaG challenge focusing on modal verbs asks students to put words – 'might', 'can', 'can't', 'will', 'must', 'won't' – in order from most to least likely, put modal verbs into the blank spaces in sentences and other similar SATs-style questions.
---
4 | Modal verbs explained video
If you want something to help introduce students to modal verbs before lessons, or just something they can revisit to refresh their knowledge, then this Khan academy video goes through the grammatical concept with a virtual chalkboard to help clearly explain everything.
---
5 | Modal verbs story starters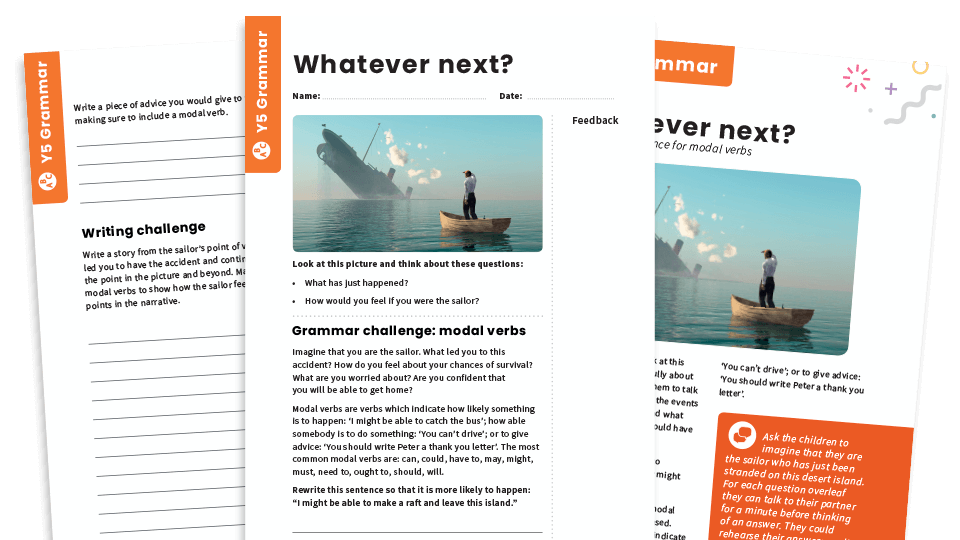 This teaching sequence has been designed to help children revisit and recall a key grammatical concept from the National Curriculum programme of study for Year 5.
The session provides a motivating and memorable image to stimulate discussion, before introducing the grammar element, which is 'modal verbs'.
Children have time to practise using this feature, before undertaking a short writing task to apply what they have learnt in the context of creative writing.
---
6 | Modal verbs Year 5 worksheet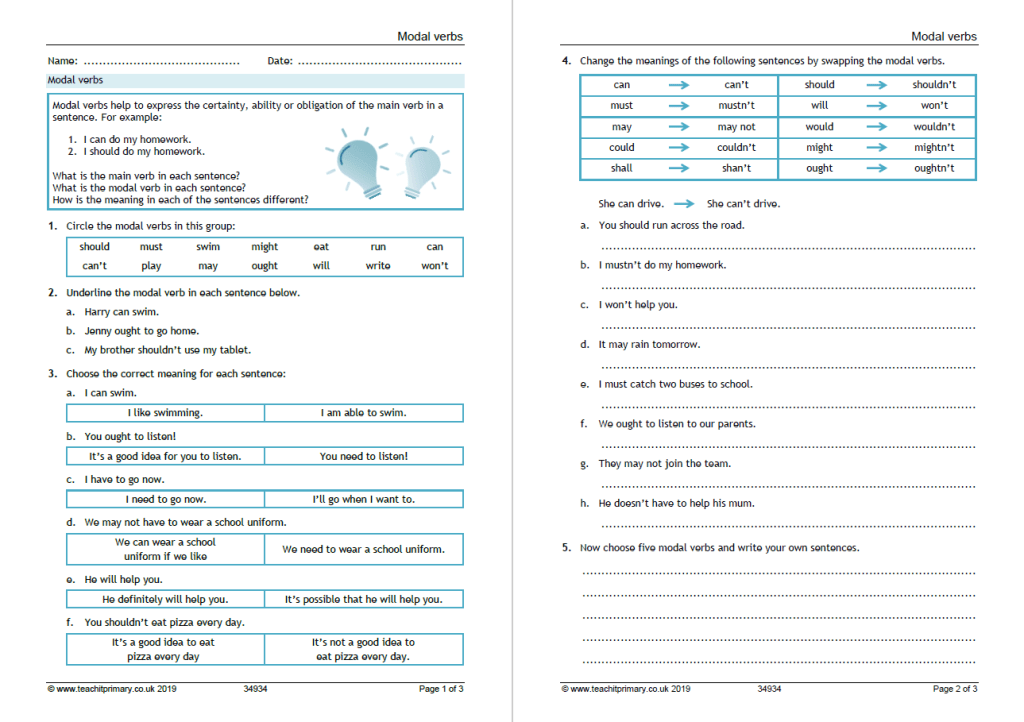 This simple three-page worksheet is useful for consolidating learning on modal verbs for Year 5s.
There are two pages of questions and one answer sheet.
---
7 | Recognising modal verbs and modal adverbs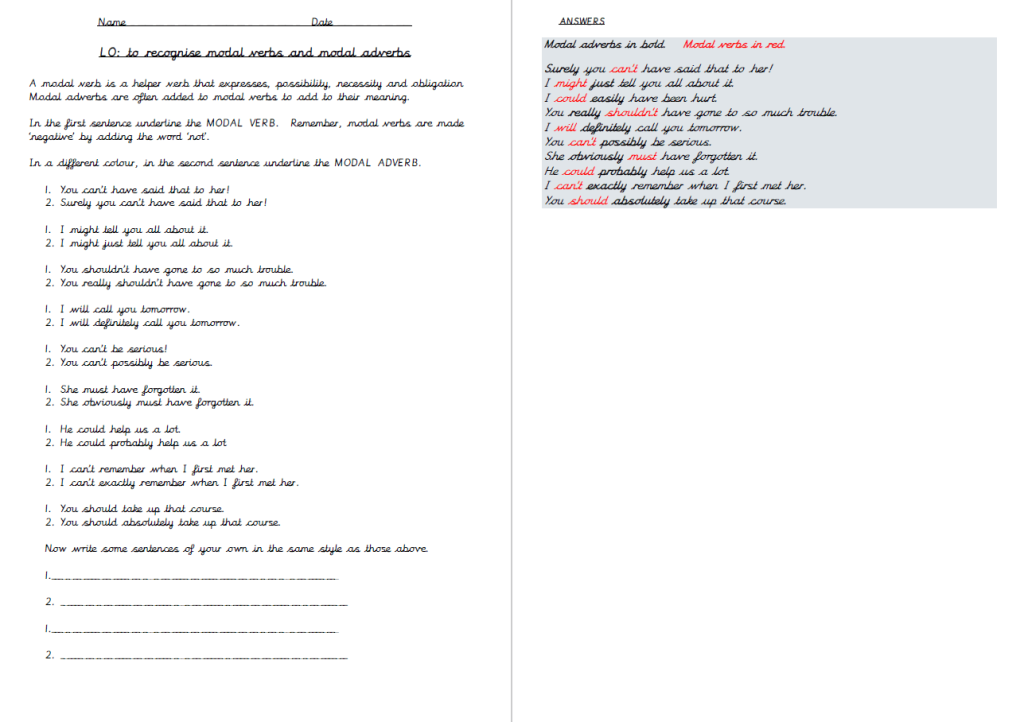 This short worksheet with answers features nine questions, each with two parts.
The first features a sentence such as 'I will call you tomorrow' and asks students to underline the modal verb.
Then the second asks them to underline the modal adverb in an expanded version of the sentence, in this case 'I will definitely call you tomorrow'.
Definitions of modal verbs and modal adverbs are included, and answers are provided. There's also a space for children to write a couple of sentences in the same style using modal verbs and modal adverbs.
The scripty font it's written in isn't necessarily the easiest to read, so you may want to copy and paste it all into a document and change it if you think children might struggle with it.
---
8 | Modal verbs wordsearch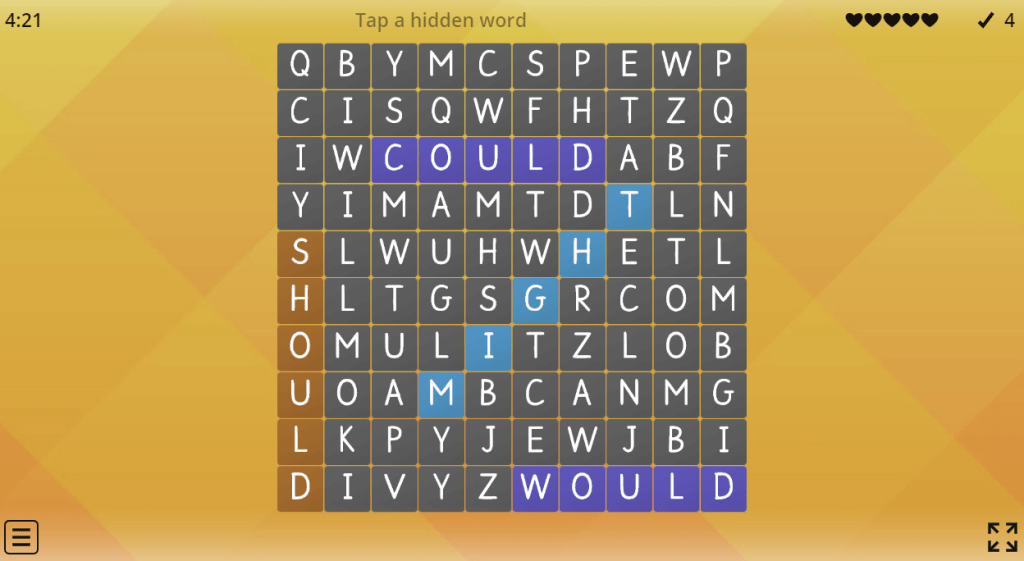 Give students a bit of fun with this interactive wordsearch. They have five minutes to try to find as many modal verbs as they can.