Learning through computer games – Why you should gamify your lessons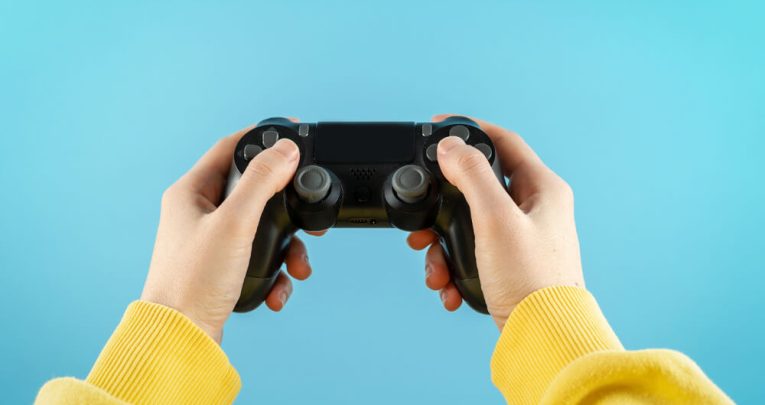 With video games playing a major role in the majority of young people's lives, it's time for schools to stop decrying them and start productively engaging with them, argues Tom Dore…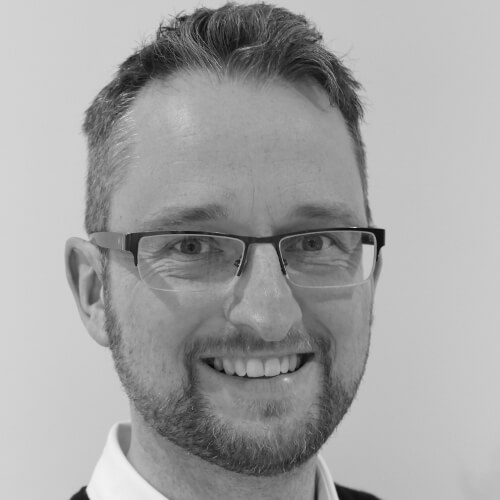 by Tom Dore
Put yourself in the shoes of a teenager in the early 1960s, amid the first stirrings of rock and roll.
Think how passionate and enthusiastic you'd be for this new and thrilling phenomenon.
Now picture how you'd have felt if the adults around you dismissed it as a complete waste of time, or worse, a corrupting influence.
Fast forward to the present day, and our teenagers face a similar situation with respect to their love of video games.
In Ofcom's annual 'Children and parents: Media use and attitude report' published in February 2020, it was stated that 81% of 12-15 year olds play video games, on average, for nearly 12 hours per week. Just imagine what that figure climbed to during lockdown.
I maintain that it's time for educators and other stakeholders to recognise the positives of video games, and the opportunities they can provide to motivate and engage young people.
It might be a different activity to the pursuits we had – or indeed, the 80s and 90-era games we might have played ourselves – when we were young, but that doesn't make the modern video gaming hobby 'wrong'.
On the contrary, we should bring video games out of the bedroom and embrace them in schools.
Character building
As a secondary science teacher with over 15 years' experience across alternative provision, state and independent settings, I've spent much time finding ways of motivating and engaging students.
For many young people, an effective 'hook' might take the form of traditional extracurricular activities such as sport, music, art or drama.
However, a few years ago, when I was an assistant principal at one of the first sponsored academies in Reading, I realised we were failing to engage with a significant demographic of students that simply weren't into those kinds of clubs and activities.
That's when I turned to video gaming, and in particular, 'esports'.
To the uninitiated, esports refers to organised, competitive, human-versus-human video gaming with an accompanying spectator element (and emphatically not the solitary 'playing against the computer in your bedroom' activity many might imagine).
Around 40 different games are currently recognised as esports, the majority being team-based. Through playing as part of an esports team, young people get to develop many of the same holistic character skills they might acquire through more traditional team-based activities – leadership, communication, decision making, problem solving, strategic thinking.
They also stand to develop strong friendships and a sense of community by participating, all while having great fun doing it.
Links to learning
The impact that video games can have in the classroom extends beyond character education.
Esports offers explicit links to the computer science and digital skills that will be critical to our society moving forwards. Video games can also be used to support one of the very cornerstones of learning, namely literacy.
The National Literacy Trust recently published the results of a research project that explored the relationship between video games and levels of literacy amongst 4,626 11- to 16-year-olds.
Its findings included the statistic that 79% of young people who play video games regularly read materials relating to video games, such as in-game communications, reviews and blogs, and that 63% of the same group frequently write material relating to video games, such as scripts for games and advice to help other players.
There are a growing number of education pathways linked to esports that can support careers across a range of digital, creative and technology industries.
For example, the British Esports Association (the UK's not-for-profit national body for esports) has partnered with Pearson to create BTECs in esports – the first such qualifications of their kind anywhere in the world.
The L2 and L3 versions are fully funded by the Education and Skills Funding Agency, and began to be taught from September 2020.
Within higher education, the universities of Chichester, Staffordshire, Nottingham Trent and Birmingham City all offer undergraduate programmes based around esports.
There are also a number of other institutions with courses currently in development that will become available in January or September 2021, while in the US, over 200 colleges offer esports scholarships to students, as as previously been the case for traditional sports such American football and basketball.
Competitive spirit
The global esports industry is growing exponentially, with top professional esports teams and their players earning six- and seven-figure salaries through competitive leagues and tournaments modelled on traditional sports.
For instance, the team of five that won a tournament called 'The International' for the game DOTA 2 in 2019 pocketed $15 million in prize money.
Closer to home, some readers may be familiar with Jaden 'Wolfiez' Ashman, who won over $1 million in the Fortnite World Cup last year whilst studying for his GCSEs.
He's now signed to one of the UK's top professional esports organisations, Excel Esports, who are based at Twickenham Stadium – the home of England Rugby.
At a school and college level, the British Esports Association runs the British Esports Championships.
Over the course of the 2019/2020 academic year, almost 300 teams from around 75 different schools and colleges entered the Championships, playing online fixtures against each other during weekly afterschool school sessions.
Over the last two years, British Esports has also held tournaments in alternative provision schools that have had a significant positive impact on the young people taking part.
Schools have reported student attendance rising by 15%, and there have been examples of students who have a history of violent behaviour becoming proactive members of a team for the first time alongside staff.
Reuters produced a video report on the impact esports have had in AP settings that can be viewed here.
Harness the positives
With all that mind, plus the growing importance of online technologies in the post-coronavirus 'new normal', isn't it about time we meet our students where they are, and start to harness the positives of video gaming and esports in classrooms?
Video game characters and settings, such as those found in the multiplayer game League of Legends and the historically-themed Assassin's Creed series, lend themselves well to being a stimulus for creative writing assignments.
This can be expanded out to other subjects, too – every Fortnite match begins with players skydiving out of a flying 'Battle Bus', presenting a rich scenario with which to explore gravity and aerodynamics in science lessons.
Your school could also enter one or more teams into the 2020/21 British Esports Championships – the next round of registrations are due to open in December, further details of which can be found at britishesportschamps.org.
And finally – why not try playing some video games yourself…?
---
Game on
A range of teaching resources and activities aimed at supporting literacy through video games can be downloaded from literacytrust.org.uk/videogames
A good example of how video games can be linked to education can be seen in the 'esports curriculum' for US high schools produced by The North America Scholastic Esports Federation – visit nasef.org/learning/curriculum for more details
Further information on Pearson's L2 and L3 BTECs in Esports (entry level and L1 versions are currently in development) can be found at http://bit.ly/ts97-esport-btec
---
Tom Dore is a part-time secondary teacher and head of education for the British Esports Association; for more information, visit britishesports.org or follow @british_esports.