"I lost a child on the London Underground" – How expectations around 'teacher professionalism' have changed
We might think we fully understand our roles as teachers, observes Alan Newland, but how often do we consider what's now expected of us legally, ethically and morally?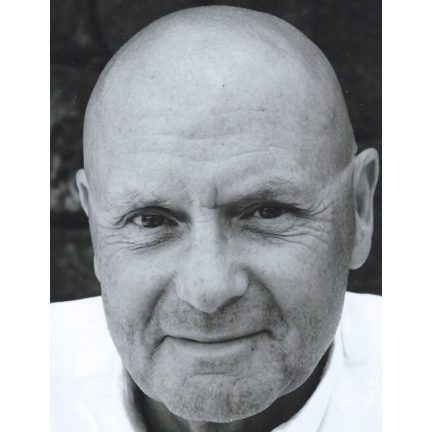 by Alan Newland
During my first six weeks as a teacher back in 1979, I organised a trip (on my own) to the Natural History Museum and lost a child on the London Underground. Beat that for an introduction to teaching. The child found her way back to us without much incident, of course.
No-one was hurt, or even upset, and off we went to the museum and had a great day. In fact, I thought the whole matter was so inconsequential that I didn't think of mentioning it to the head, or even the child's mother until weeks later, casually in conversation.
Cut to 20 years later. I was now a headteacher, and one of my staff experienced the same mishap – only this time with four children and seven other adults in attendance. That was the end of their day out.
Following a full-scale search and rescue operation, it turned some of the kids had stepped on the wrong train, became hysterical and ended up at the end of the Metropolitan Line in Amersham, Buckinghamshire.
A taxi was duly dispatched to pick the children up from Amersham station. Again, no one was hurt, but far from being considered inconsequential, the incident prompted a posse of around 12 parents to besiege my office, demanding to know who was 'accountable' for such a 'negligent' lapse in 'safeguarding procedures'.
Personal and professional
In recent decades teaching has, like some other professions, become increasingly 'professionalised' through the imposition of inspection regimes, accountability models, statutes of legal responsibility, codes of ethics and practice and the regulation of competence and conduct.
When I was a young teacher, none of those existed in the way they do now.
I regularly address new teachers on various matters of professionalism at universities and SCITTs across the country. The questions and discussions raised often relate to ethical codes, such as the Teachers' Standards (applicable in England since 2012), which straddle both personal and professional values.
I have no problem with that. In my view, teaching is unique among professions in that we're charged with purveying society's most fundamental values, with the result that the public must be able to trust us, implicitly.
I will therefore often posit a series of scenarios and discussions that challenge teachers to question how they would navigate various personal and professional dilemmas.
For example, I might ask my audiences, 'If you are a good teacher, does it matter if you regularly speed in your own car? Get drunk in pubs and clubs? Flirt with colleagues? Use recreational drugs? Stream adult pornography in the privacy of your own home? Become active in extreme or contentious political causes?'
Liberty for teachers
In order to teach the latest generation of children the difference between right and wrong, teachers must assume the role of agents cultivating moral understandings among young people. They have to enlist, persuade and secure children's commitment to moral standards, and get them to believe that they're justified.
By distinguishing between the legal, ethical and moral dimensions of teaching, and the upholding of public trust, I aim to be clear about teachers' individual liberty within a free society. Teachers should obey and uphold the law (though I've broken it few times myself).
Teachers should uphold and promote an ethical code – the Teachers' Standards – that binds them together as a professional community (though I've questioned some aspects of it here and there on occasion).
Teachers' personal and moral values should be considered their own business, and not a matter for intrusive public or professional scrutiny (though we should all do our best to keep our private lives private).
Over my four decades in teaching, I've seen the public's formal expectations of teachers massively intensify, but also a transformation in their perception of, and respect for us as 'a profession' – and that is surely a very good thing.
---
Alan Newland spent over 40 years as a teacher, lecturer, headteacher and advisor for the DfE and General Teaching Council, and now writes and speaks on ethics and professional values in teaching.
His new book, Becoming A Teacher: The legal, ethical and moral implications of entering society's most fundamental profession, is available now (Crown House Publishing); follow him at @newteacherstalk.