How to teach sensitive subjects in KS1/2 history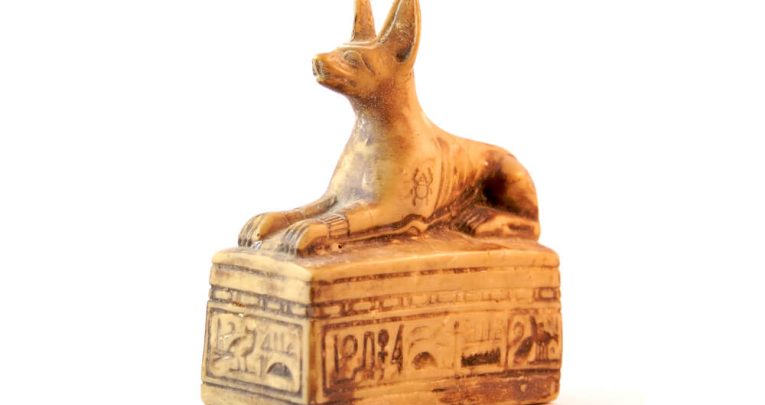 From WW2 to slavery to ideas about the afterlife, history is packed with challenging topics, but museum artefacts can provide the perfect entry point, says Lucy Fulton…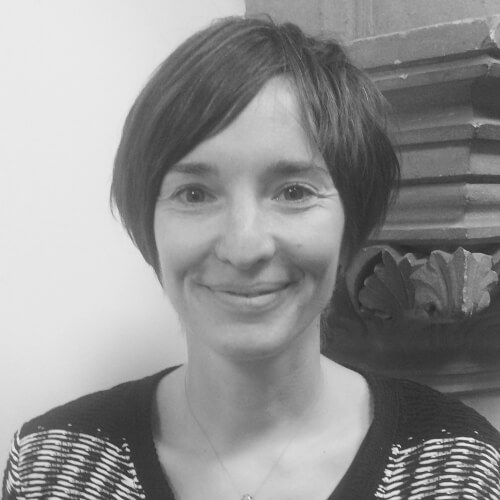 by Lucy Fulton
The modern world is a complicated place for children to navigate. Our classrooms, and perhaps history classrooms in particular, offers opportunities to introduce controversial or sensitive topics in a safe environment.
I am involved in an ongoing research project, carried out jointly by Bristol Culture and Sarah Whitehouse, a senior lecturer in education at the University of the West of England.
Through focus groups and individual interviews, we've discovered that most teachers consider an issue 'controversial' if it is likely to generate strong opposing opinions, such as issues of race, religion or politics.
Subjects that teachers mentioned included the Gunpowder Plot, WWII and the Crusades. A 'sensitive' subject is one which can cause upset or be personally affecting, such as transatlantic slavery, the Holocaust or discussions about the afterlife in ancient Egypt.
If you're planning to approach a sensitive or controversial issues in your classroom, there are certain things to consider. The first of these is your classroom context. What is the personal background and experience of the children in your class?
Another thing to think about is the role you will assume as teacher. Focus groups told us that there are numerous roles you might adopt, including a neutral chair, devil's advocate or risk-taker. The latter position involves challenging children's preconceptions.
Other things to think about when undertaking your history planning is whether you should reveal a personal position during discussion of controversial or sensitive subjects.
If you're asking children to give an opinion, is it appropriate for you to share yours? How much of your view is it right for you to reveal? You also need to consider the wider social and parental context of your school.
This may affect which topics become controversial or sensitive and may also affect how you approach them.
When negotiating controversial or sensitive subjects, some teachers told us about using images to show the gravity of a situation.
In a similar way, museum artefacts can be used to make a topic 'real', but may also provide a 'soft' way in to talk with your class about a difficult subject.
The following case studies demonstrate two different ways to use museum artefacts to teach potentially sensitive and controversial issues.
Case study 1: Ushabti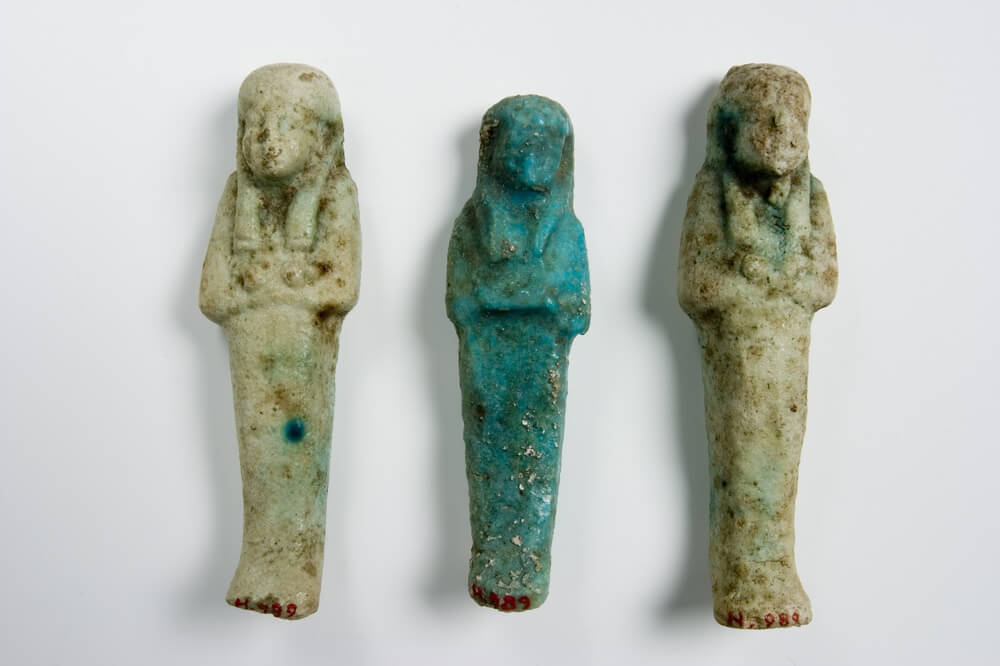 ©Bristol Culture
These museum artefacts were used by a trainee teacher with a Y4 class in a school with a diverse catchment area to facilitate a discussion on Ancient Egypt and the afterlife.
Prompted by a class visit to Bristol Museum and Art Gallery to view the Egyptian displays, and following on from a conversation with the learning team there, the teacher borrowed several objects to help further discussion in the classroom.
This lesson was towards the end of the topic when pupils had a secure understanding of Ancient Egyptian customs. The key question being considered was what the children could learn about the importance of the 'afterlife' for Ancient Egyptians from using the ushabti.
Many of the pupils followed religions which emphasised the importance of the afterlife. The teacher noted that this may make the lesson particularly sensitive and, potentially, controversial.
The teacher created a safe and supportive environment by sitting with the children on the floor. Pupils handled the artefacts, having been reminded that these would have had a special significance to both the living and the dead.
After providing students with a brief description of how the ushabti were used, they were asked what the objects tell us about Ancient Egyptians' beliefs.
After undertaking a 'think, pair, share' activity, the teacher used open questions followed by a sustained shared thinking activity to consider questions such as whether the ushabti should have been removed from their tomb.
One child commented that the ushabti should have been left there, because "it was important to Egyptian beliefs about what they needed in the afterlife." Another added that we would know less about the Egyptians if we didn't "take items from them."
These statements, prompted by handling the artefacts, offered two different viewpoints and demonstrate that the use of objects can open the door for difficult discussions in a supportive environment. The teacher asked questions and pupils heard opposing ideas and learnt that others will sometimes hold different opinions.
Case study 2: Mummies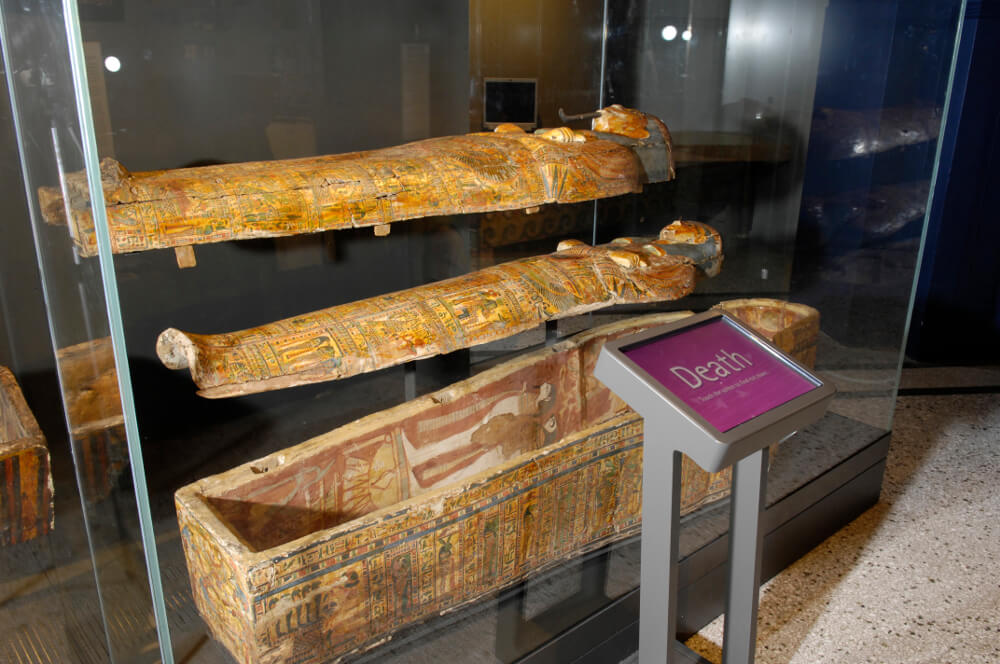 ©Bristol Culture
Artefacts from the Egyptian section of Bristol Museum and Art Gallery were used by a Y2 teacher, in conjunction with a lesson in school, as a way to discuss whether human remains should be displayed.
Prior to their visit to the museum, the children had a history lesson which focused on the question of whether it's right to unwrap a mummy. This was part of a topic about how historians find out about Ancient Egypt.
In the classroom, three chairs were labelled 'yes', 'no' and 'not sure'. The teacher asked children to sit behind the chair which represented their view.
She then asked them to verbally explain their choices. One child said, "Yes, we need to unwrap the mummy or we won't learn." Another replied, "No, I don't agree. It would be better to scan the body. We need to find a different way to learn about the Ancient Egyptians." Another pupil was unsure about whether it was OK or not.
The initial activity demonstrated a variety of views within the class. The teacher, playing devil's advocate in a way, provided further input with a card sort of statements which supported all three viewpoints. Children considered these and were then encouraged to review their position.
Some pupils stayed where they were, while others changed their minds. Further comments from the children included:
If we unwrap the body it may not be preserved – that is disrespectful and we won't learn anything
If I was a mummy I wouldn't want to be unwrapped
It is not okay. Ancient Egyptians believed in the afterlife. If we unwrap them they won't go
Their spirit won't go to the afterlife
They have a right to believe in the afterlife
Science may destroy the body
This classroom activity was followed by a visit to Bristol Museum and Art Gallery where children were given the opportunity to see an unwrapped mummy which is on permanent display. The purpose of this was to allow children to confirm, alter or remain unsure in their beliefs about displaying human remains.
In effect, it was testing their previously stated beliefs. Using museum artefacts in this way challenged children's thinking, and demonstrated that changing one's mind is OK. Importantly, the museum visit brought a hypothetical discussion to life.
---
What to consider when teaching difficult subjects
Historical documents and museum artefacts can provide you with a 'soft' way in to talking about controversial or sensitive subjects.
Artefacts can be particularly useful when you're teaching sensitive and controversial subjects, in order to help your students make sense of the past.
Your school's context and pupils' home influences may impact on how you should approach sensitive or controversial subjects in your classroom.
Remember that even if children seem unaware to sensitive subjects, this may only be an appearance.
You can play different roles. While devil's advocate may be suitable for one discussion, you may also choose to stand back and remain neutral.
---
Lucy Fulton is engagement officer for formal learning at Bristol Culture. If you are interested in finding out more or getting involved in this study email sarah.whitehouse@uwe.ac.uk.