Classroom contract – how to write one and make it work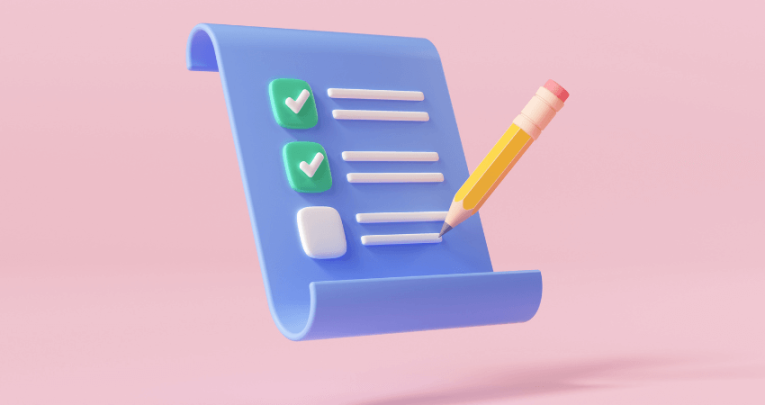 Make your classroom run like a well-oiled machine using classroom contracts to structure who does what, and when…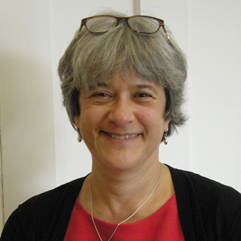 by Sara Alston
As we start the new school year, one of the key issues is establishing effective working relationships in the classroom.
When we are doing this, naturally our focus tends to be on the children.
This can mean that we miss the importance and influence of the relationships between the adults in the room.
Sometimes these will be between people who have been working together for years, but often between staff who have only just met or are new to being colleagues.
They are then expected to develop the shared understanding needed to collaborate effectively to support children's wellbeing and learning almost instantly.  
Being clear about and understanding the roles of the different people working in the classroom is key to ensuring the consistency children need to feel safe, which in turn will support their learning, wellbeing and behaviour.
Few schools are willing or able to budget for proper liaison time between teachers and TAs, so we end up relying on a few snatched minutes on an INSET day to establish the relationships and then on good luck and making it up as they go along for staff to develop their relationships and understanding.  
The teacher/TA relationship is key in the classroom. Not only does it act as a role model of working relationships for children, but it is fundamental to successful teaching and learning.
Staff need to share information effectively so they know not only what is being taught, but how and why.
In addition, they need clarity about how they're expected to deliver their role so they can support and promote children's learning.
This means that the ongoing sharing of planning and feedback is vital. But to be effective this needs to be grounded in a clear expectation of staff roles, which makes understanding how to support learning explicit. 
A classroom contract provides a clear framework to support and structure discussions about identifying and planning the roles and responsibilities of each member of the staff team in the individual classroom.
While these may include certain common elements across a setting, to be effective and useful they will need to be very different in Reception to in Year 6.
They may need to vary across a year group as there are different children and staff in each class, and it is important the contract reflects the needs of the children and adults in the room. 
Creating a classroom contract
A classroom contract needs to:
Be ideally set up as part of common practice to support effective working at the beginning of the year, not as a response to alleviate difficulties if they arise 
Be produced as a piece of collaborative work where all involved contribute, not regulated solely by the teacher or their line manager. They are a way of clarifying both the teacher(s)' and the TA(s)' roles and the expectations around them 
Provide a formal opportunity for all staff to ask questions, make comments and suggestions 
Be personal to reflect the strengths of the adults and the needs of the children in each class, as well as the school policies 
Act as working documents that can and should be adjusted as the needs and circumstances develop, including any changes of staff and as the children mature and change during the year 
Act as prompts for the TA (and teacher role) at each stage of the lesson as well as what happens before the lesson (planning) and after the lesson (feedback) 
Place a focus on the role of the TA in supporting learning, rather than acting as an administrative assistant to the teacher 
The level of detail needed in a classroom contract will depend on the relationships in the classroom.
It is important to balance providing enough information to support clarity and consistency without making it too long and unwieldy.
Often the discussion, and the time given to it, is more important than what is recorded. 
What to include in your classroom contract
Things to consider as part of the classroom contract include:
When and how to share planning and feedback 
The balance of roles with the children and admin jobs, e.g. who changes reading books, marks spelling tests, and when 
Are things different at the beginning and end of the day and on different days, particularly when the teacher has PPA? 
Support for physical and medical needs and how these will be met 
Allowances for if there is more than one TA or teacher (due to job shares) 
The role of IT in the classroom and who has responsibility for this and how it is managed 
Use of resources and particular strategies, including those used as part of behaviour management. Think about any rewards and sanction policies, including who can and can't give them and the recording of behaviour incidents 
The TA's role in marking – if and how they should write in children's books 
The hours that the TA(s) works. It is likely to be less than the teacher(s). Most TAs' contracts are term-time only, and often only for school hours. They should, therefore, carry less responsibility.  
Any roles that the TA may carry out outside the classroom, e.g. playground duties, first aid, etc. and how these impact on their time in the classroom.  
That staff may change, and it is not always possible or appropriate just to slot a new member of staff into a role when someone leaves. The new person will have different skills, experiences and personality. Therefore, the contract should be amended to reflect this.  
A classroom contract should cover class routines and set clear expectations, but it cannot cover the unexpected, and much of primary school life is responding to unforeseen circumstances. So it is important to retain the flexibility to cater for individual needs and situations.
For a classroom contract to be truly effective, the school also needs to give staff the time and space to have the discussions necessary to set it up.
Now, this is not a five-minute job, but giving the time for it at the beginning of the school year pays real dividends.
However, bear in mind that the classroom contract will need to be reviewed regularly.
As the year goes on, the children will mature and change, so the ways in which you support them and their learning will need to change too.
It is important schools then give time to review the contract to reflect this.  
At its best, a classroom contract acts as a working document which supports and structures discussions between the teacher and their TA about what happens in their classroom and how they can best work as a team to support children and their learning.  
Sara Alston is an independent consultant and trainer with SEA Inclusion and Safeguarding, and a practicing SENCo.