Stand: NJ40
Zone: Equipment & Hardware
ScreenBeam offers Wireless screen mirroring without apps and dongles, and is an essential tool for moving teachers from the front of the classroom and into the classroom, making it easier to connect and collaborate with their students.
The result is the right kind of teacher-student interactions that foster creative productivity and encourage meaningful collaboration.
The Key features and benefits of ScreenBeam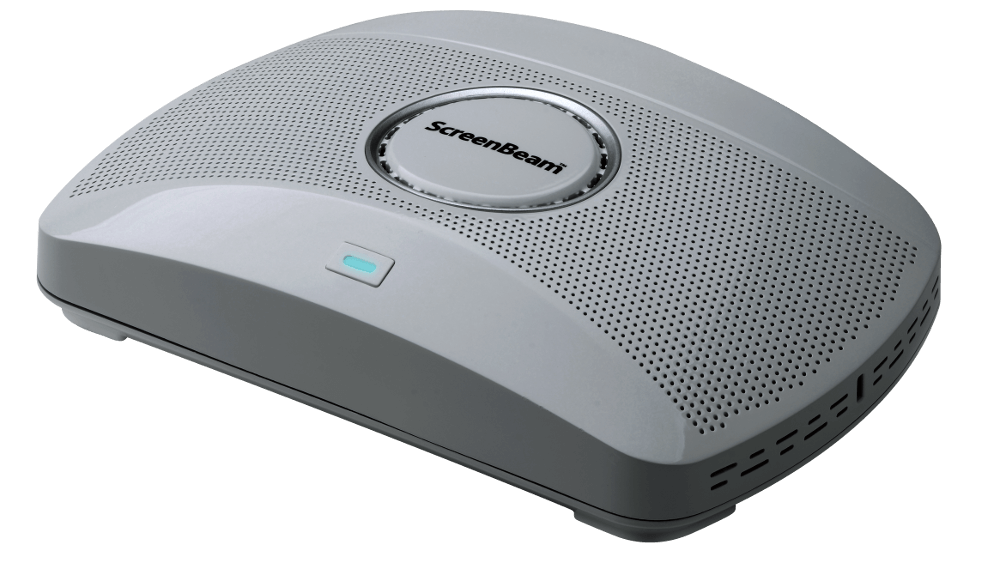 Redefining the classroom with David Lopez
Whiteboards, PowerPoints, desktop computers, and overhead projectors are just some of the everyday tools that have characterised the primary school classroom for decades.
Today, these tools have been exchanged for iPads, touchscreens and tablets.
Native wireless screen mirroring means no apps or wires
Extended desktop maintains use of device for other actions
Combines local WiFi connectivity and Miracast and network infrastructure connectivity
Present from anywhere in the room
Collaborate wirelessly using touch displays and Windows Ink across Office Apps
Up to 50 student devices simultaneous connections
Share any form of content – videos, images, slides, etc
Digital signage provides information to students while idle
Connects to displays, projectors and switches via HDMI and USB
Despite this introduction of new, cutting-edge tech in education, David Lopez, senior manager of strategic alliances for education at ScreenBeam, argued that the classroom blueprint is largely unchanged. At its foundation, classrooms operate much as they did 100 years ago: rows of rigid desks front-facing a stationary teacher at the helm.
This structural foundation is where education is in need of innovation, and where technology can make impactful change.
Classroom Agility
Lopez defined what can transform a classroom environment with a simple phrase: "classroom agility." Many teachers find themselves glued to their desk all day, stuck at the motherboard or command centre of the classroom unable to fully engage with students.
But, when armed with wireless tools like ScreenBeam 1100's 4K wireless technology, teachers can leave their desk and freely navigate and command the whole room.
"Powerful teaching devices should enable agility"
In today's streaming-based society, Lopez finds himself asking: "Why are we still plugging in our computers when we go into a classroom?" With technology like ScreenBeam and Classroom Commander, teachers can quickly, easily, and wirelessly share work in real-time simply by turning on the tablet's camera and streaming to the front of the classroom.
The result? An engaged group of students who can participate in more ways, sharing their work and collaborating with the class.
With technology Teachers have an opportunity to break the century-old structure and "wow students by showing live video of what that student is doing in class," Lopez said.
The best kind of technology is the kind that integrates into people's day-to-day to make lives simpler, easier, and more efficient. With this ethos in mind, ScreenBeam's wireless, cable-free technology redefines the workings of the modern classroom.
Be untethered from projector cables
With ScreenBeam, teachers are no longer chained to the front of the classroom with their computer and projector. Having the flexibility to teach anywhere in the room while presenting a lesson makes it easy for teachers to see if students need help, give immediate feedback and discreetly redirect off-task behaviours.
Create a mobile document camera
To share student work without disrupting lesson flow, snap a picture of a student's worksheet using a computer camera, then provide digital ink annotations. Share the annotations on the projector to spark deeper class discussions.
If students are working on a makerspace project, wirelessly share live video of the makerspace from the computer camera to the class display. No need for students to crowd around to see each other's work anymore.
Give your tablet to a student and showcase student work
Students love interacting with technology. Hand a tablet to a student, then ask them to digitally ink on the tablet related to the class assignment. Other students can see the student's work in real-time on the class display. This strategy empowers student voice and encourages shy students to feel more comfortable sharing their ideas.
Apply Extend Mode to keep the entire class engaged
For devices that support Extend Mode, such as Windows 10, share a video or a class activity on the projector screen, while reviewing homework with a group of students – all on the same device.
Boost collaboration with wireless touchback
The digital inking on a computer can be wirelessly shared to a large display. Add Windows 10 wireless touchback, and digital inking from a large touch panel will automatically be sent back to computers.
This bi-directional digital inking technology encourages collaboration and creates another strategy for teachers to give immediate feedback to students.