PDF worksheets and PowerPoint presentation
The Viewer is a fantastic picture book aimed at Upper Key Stage 2.
The story is short enough to read in 10 minutes, but has always, in my experience, gripped the children's attention and produced some brilliant pieces of writing.
Use the six-week unit plan and accompanying teaching pack to help your pupils emulate the story of The Viewer to write their own narrative, by imitating the grammatical techniques used and analysing how the story has been constructed, right down to sentence level.
Sophie Bartlett is a Y5/6 teacher, and English and curriculum lead. Follow her on Twitter @_MissieBee and see more of her work at missiebee1.wordpress.com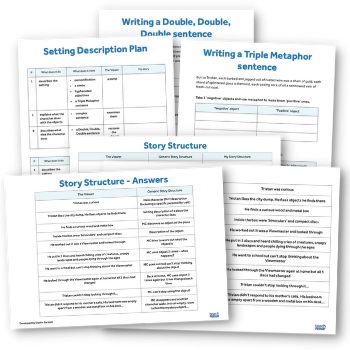 DOWNLOAD A FREE RESOURCE!
The Viewer – six weeks of free teaching resources