These resources were developed by Sarah Martin, Director of Humanities at The Archbishop's School, Canterbury. They are based on aspects of the History of Kent and were designed as a synoptic unit for pupils at the end of Key Stage 3 although they can be adapted for use with younger or older students.
The materials consist of 9 'snapshots' of important episodes from the History of Kent, ranging from the arrival of the Romans at Richborough in AD 43 to Operation Fortitude during the Second World War.
Each one is designed for a single lesson and contains a range of resources and activities.
They focus on a variety of locations in the county and the approach is flexible so that you can decide how many of the 'snapshots' to study, you could add some of your own or use any of them to provide a local perspective in national history courses.
The sequence of work culminates in pupils producing a piece of extended writing in which they argue which event had the greatest impact on the people of Kent.
Download includes
Scheme of work
PowerPoint slides for Lessons 1-6
PowerPoint slides for Lessons 7-11
Student Resources for Lessons 1-6
Student Resources for Lessons 7-11
---
Canterbury Archaeological Trust was formed in 1976 to undertake excavations, research, publication and the presentation of the results of its work to the public. Download more of its resources here or on its website at canterburytrust.co.uk.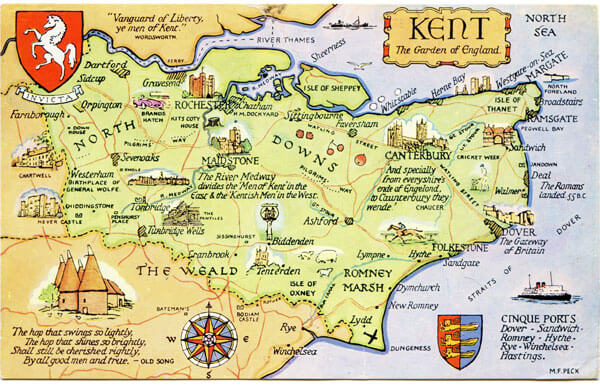 DOWNLOAD A FREE RESOURCE!
The History of Kent scheme of work for KS3