Could the battles of Stamford Bridge and Hastings in 1066 help your KS3 learners to become better leaders and bosses?
Like all schools, we want to boost the skills of students by making lessons fun and engaging. At Atlantic Academy we do this by using Applied Transdisciplinary Learning.
Alongside this history lesson, which delves into wartime strategy and tactics, our Y7 students are also reminded of the conceptual links their work is making between English and science.
Together, these three curriculum subjects contribute areas of deep knowledge to the overall assignment task, which is to answer the driving question – 'Is strategy and tactical thinking more valuable than respiration or love?'
Why teach this
The battles of Stamford Bridge and Hastings in 1066 can serve as a platform to deliver skills in comparative analysis, evaluative thinking and summarising strategies and tactics.
Key curriculum links
Pupils should be taught to:
Know and explain the strategies deployed at 1066's two key battles
Evaluate the Battle of Stamford Bridge's impact on the Saxon army
Analyse the tactical actions undertaken by both commanders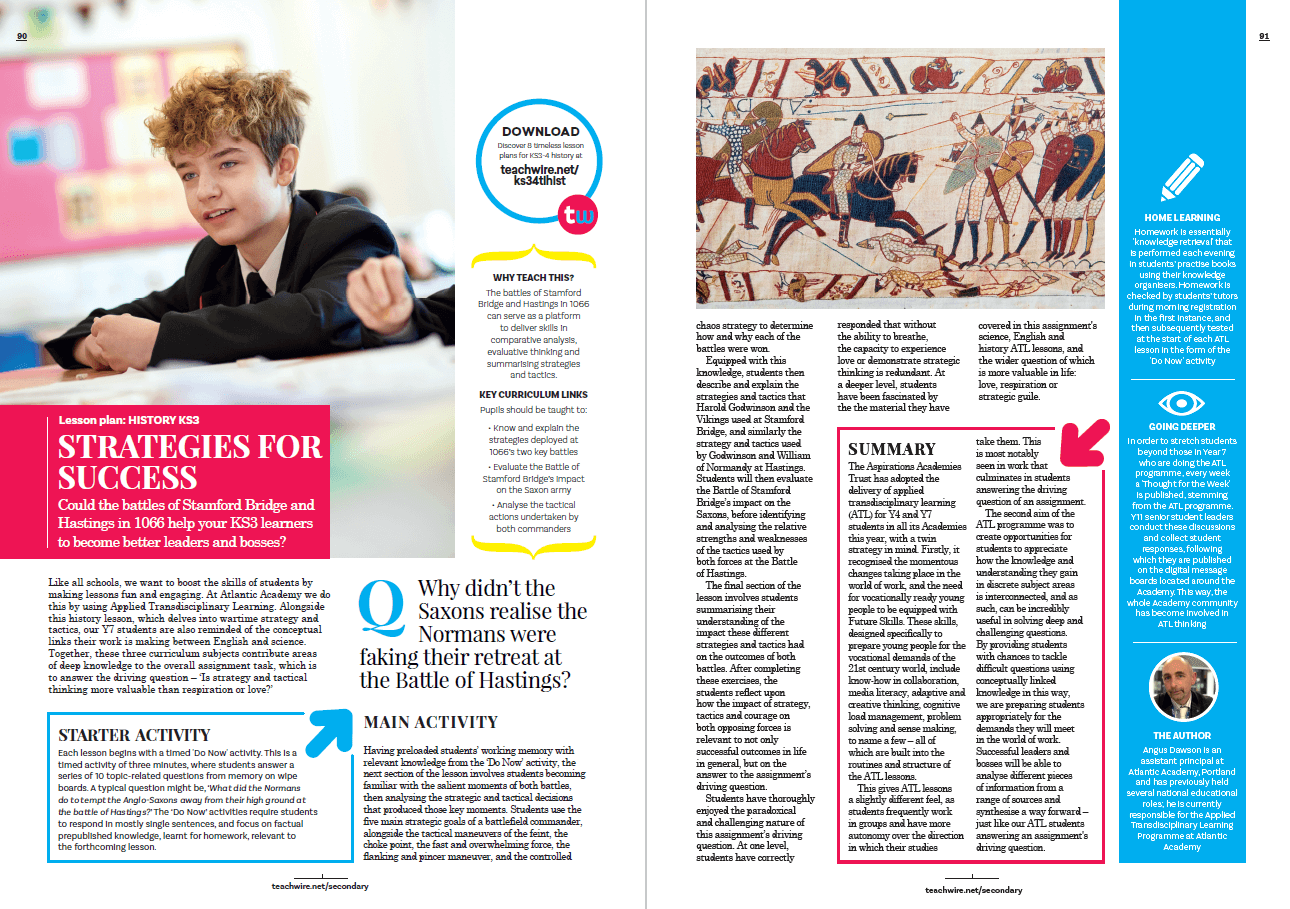 DOWNLOAD A FREE RESOURCE!
The Battle of Hastings and The Battle of Stamford Bridge – KS3 History Lesson Plan