'Just one person can make a difference.'
Children learn from actions – sending them on a plastics hunt in the classroom and sorting the items they find helps them to make the link between the littering alien in the Sort It out story and the plastics we find in everyday use.
This lesson, perfect for World Environment Day, takes pupils on a recycling journey – encouraging them to make their own choices and lead the direction the story takes, helping them to learn new facts about plastic pollution, and reinforcing the view that caring for the environment is an important part of life.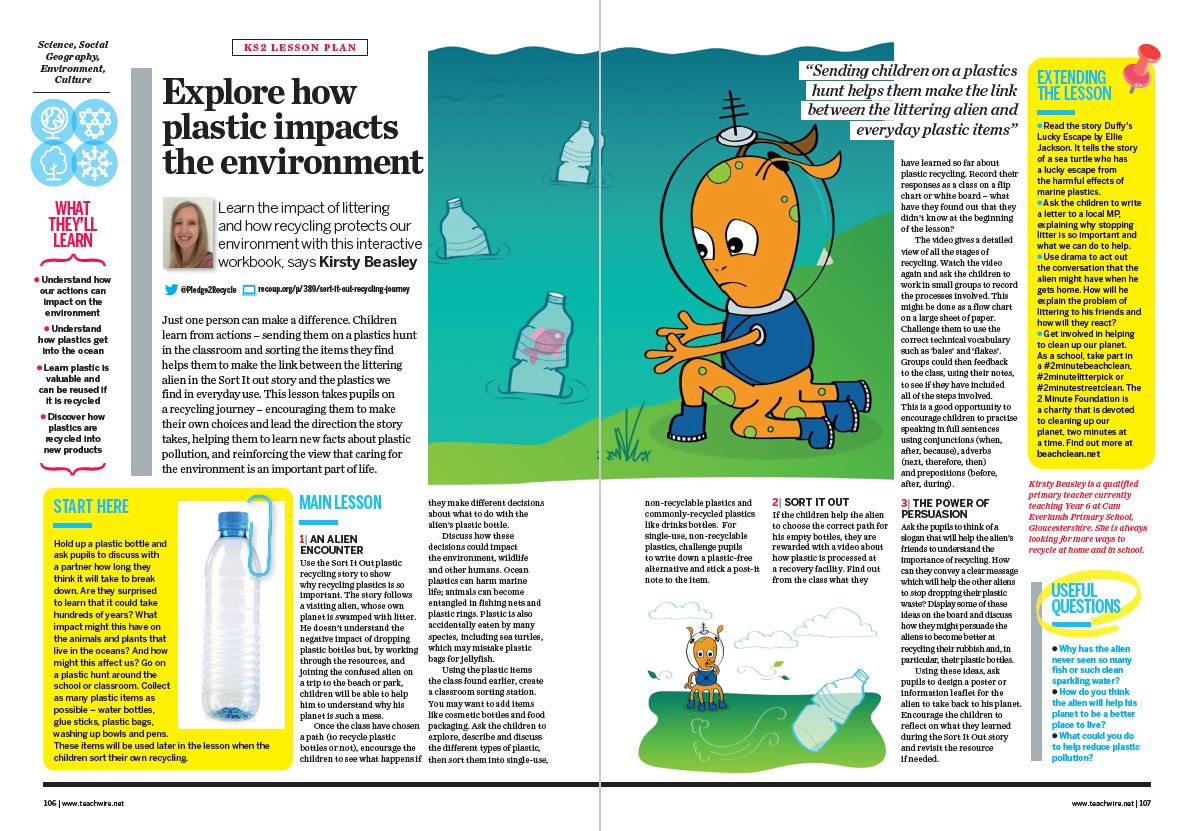 DOWNLOAD A FREE RESOURCE!
Explore how plastic impacts the environment – Recycling KS2 lesson plan for science and geography