These two worksheets help children to write accent letters in French, first by tracing them with their fingers, before moving on to writing them for themselves.
These resources were designed to accompany Clare's feature Why you Should Introduce Writing Early in MFL which you can read here.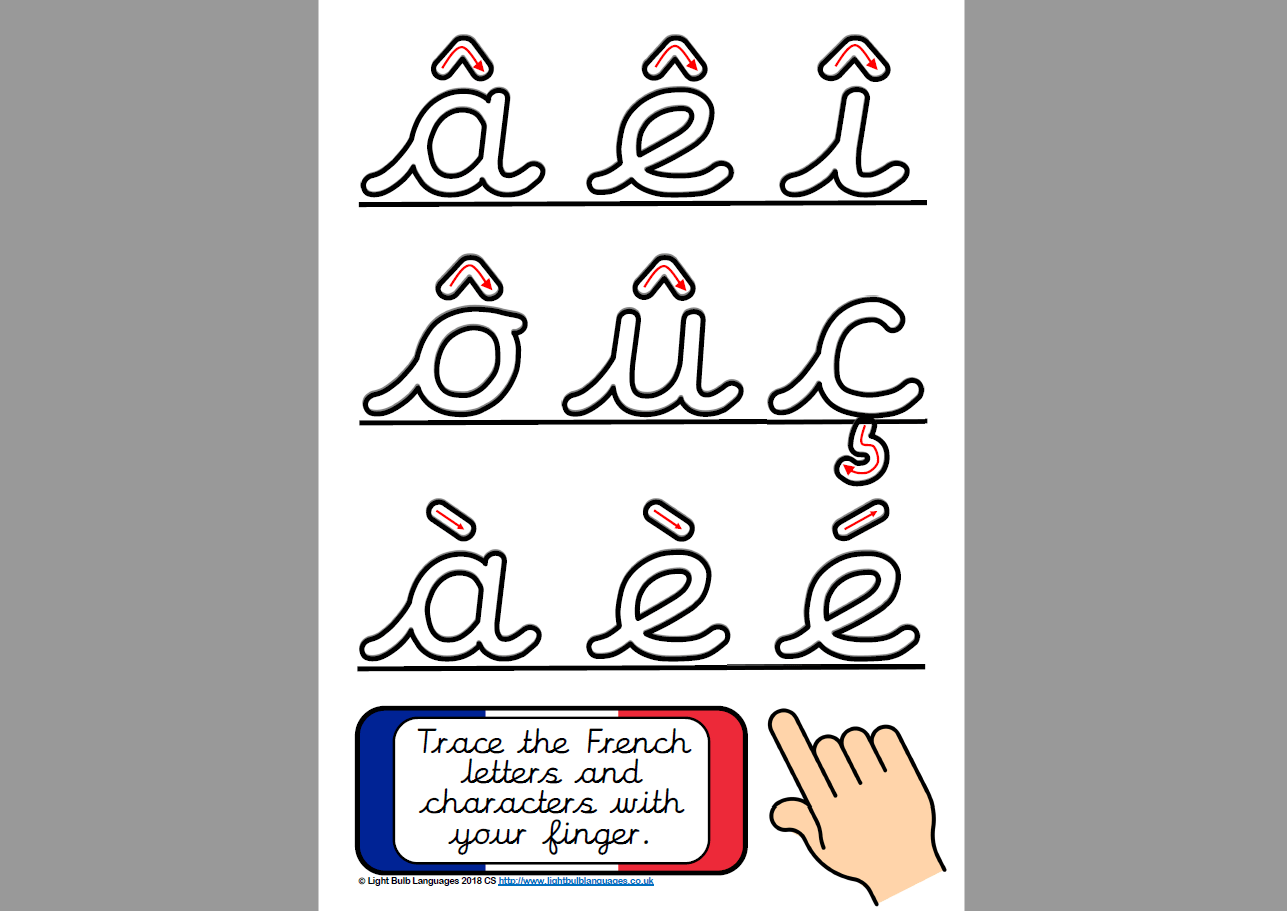 DOWNLOAD A FREE RESOURCE!
MFL Writing Sheets KS2