Exploring hobbies in foreign languages is an effective way to teach the correct pronunciation of cognates, says Amanda Barton…
Hobbies in French, Spanish and German are not difficult for children to learn as there are lots of cognates.
There is a risk that children will pronounce the words like the English equivalents, so it is worth emphasising correct pronunciation in the foreign language you're teaching.
The examples below are given in French but the activities can be used with any language. Acting out the new words, repeating them in time with the action to introduce rhythm and breaking down the longer words helps children to memorise the new vocabulary more easily.
What they'll learn
How to express simple opinions
How to say what their hobbies are
How to develop their listening skills by watching a video of native French speakers
How to memorise vocabulary through using gestures and rhythm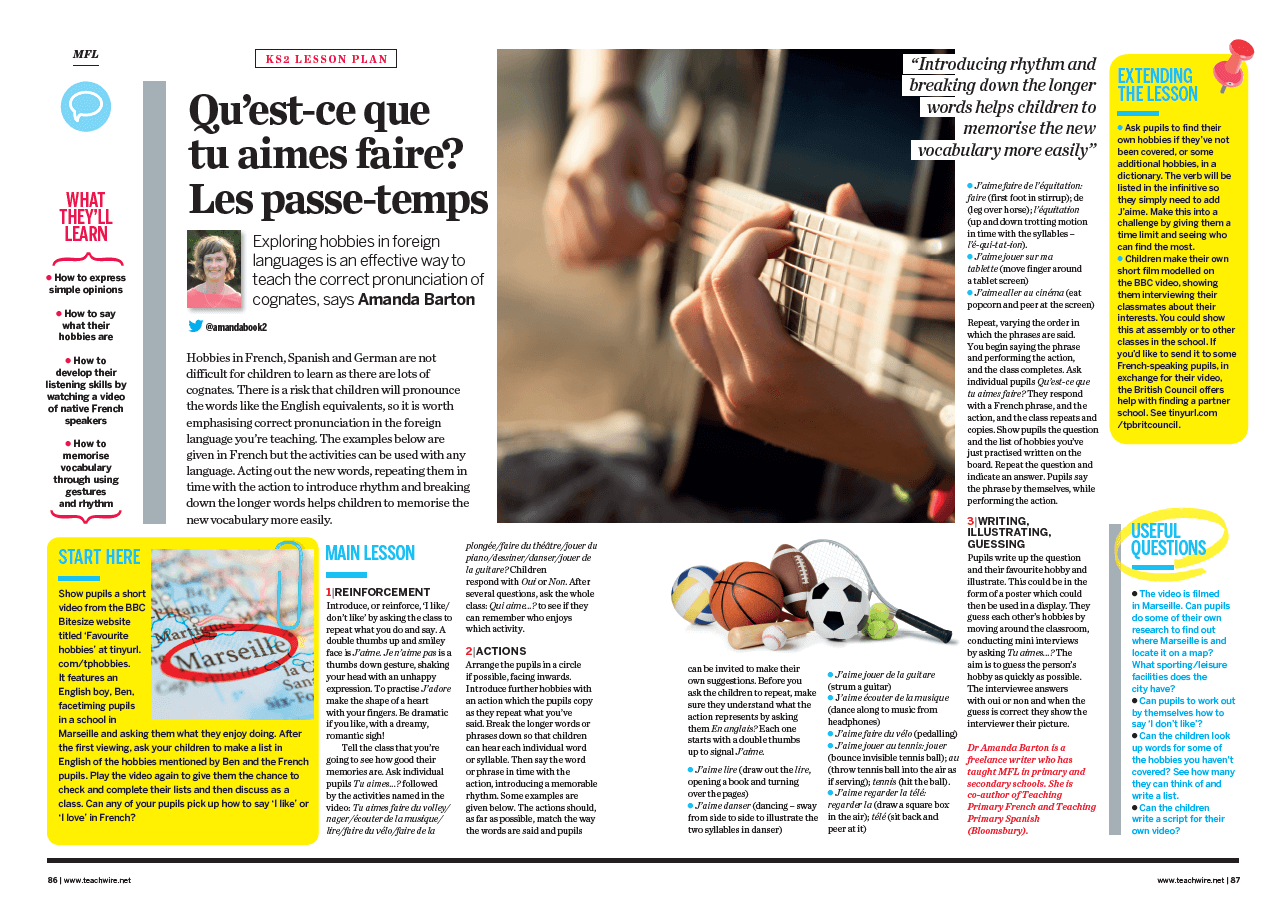 DOWNLOAD A FREE RESOURCE!
KS2 MFL lesson plan – Exploring hobbies in foreign languages