Love is in the air but Cupid needs a little help getting his aim just right…
This seasonal activity can be used to challenge pupils to program a Valentine's Day game, in the style of Angry Birds, using Scratch.
Children design algorithms, use conditional statements as well as test and debug their work.
---
iCompute supports schools and teachers with comprehensive, step-by-step lesson plans and computing resources to support the Hour of Code. Download more iCompute resources here or on its website at icompute-uk.com. You can also follow on Twitter at @iComputeUK.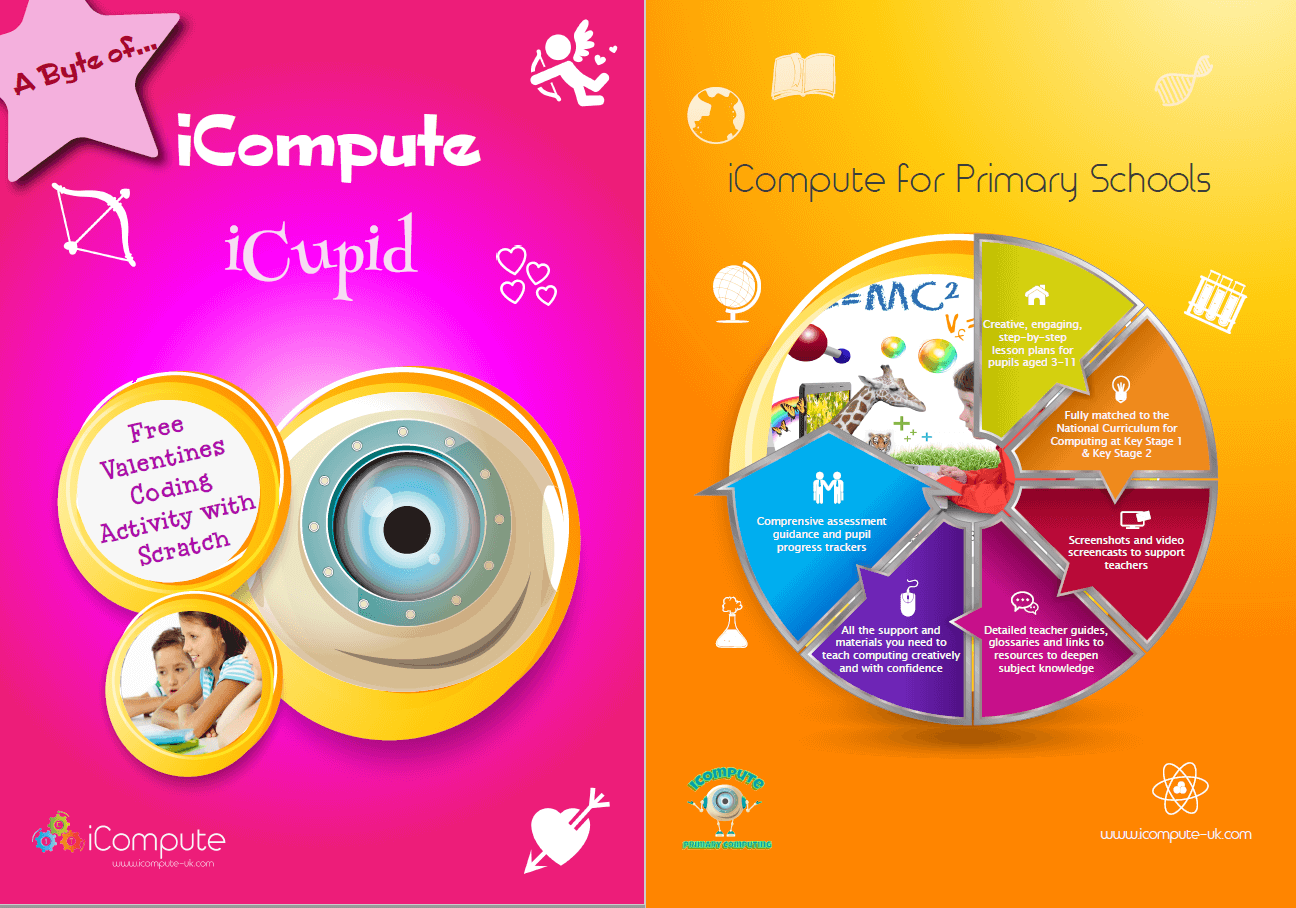 DOWNLOAD A FREE RESOURCE!
iCompute iCupid – Valentine's Day Coding Activity with Scratch for KS2 Computing