Teaching computing – configure your best lesson yet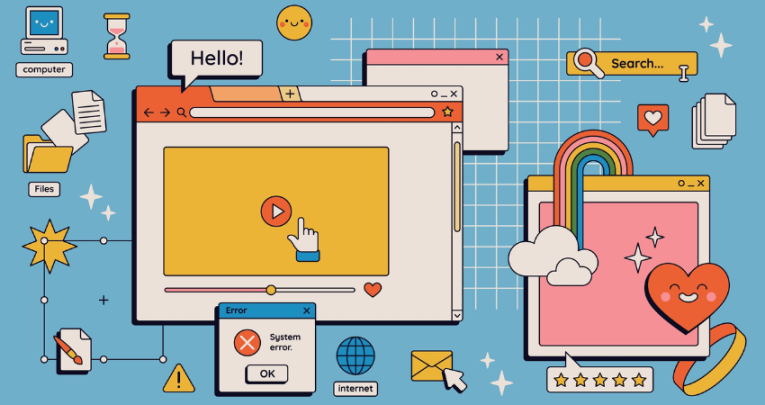 Don't get hung up on the tools – you have all the teaching skills you need to nail computing classes, says Sway Grantham…
I have known many great teachers throughout my career.
Those that could inspire a class to go above and beyond what they thought was possible. Those who could distil a complicated concept into its bare essentials. And those who could structure a lesson without even knowing that's what they were doing.
Yet, even these inspiring and experienced teachers often sheepishly came to confess to me that they didn't know how to teach computing. Or, they didn't find their computing lessons were as effective as their other lessons.
To remedy this, I created some core ingredients that every good computing lesson needs. I hope they help you, too!
Prior knowledge
Never underestimate the wealth of skills you already have in teaching and learning. All of these are still relevant in computing lessons.
Consider things like linking to a learner's prior knowledge and knowing where they will progress to next, and structuring lessons so that pupils understand the context.
Beyond this, recap key concepts throughout and revisit the learning objective at the end of the lesson, perhaps assessing children's understanding or encouraging them to apply their learning in a new context.
Think carefully about the steps, or success criteria, that lead pupils towards achieving the learning objective, ensuring they're specific and achievable.
These are skills that all teachers have honed throughout their career – claim them and use them.
Computer equipment
One reason computing lessons can be more challenging than other subjects, is because of the expensive equipment and sometimes the need to move rooms.
This is exciting for learners, but can can cause disruption for teachers. I have three top tips for managing this:
Set your expectations. There are likely additional rules for when you are using technology – what are they? Do the learners know them? This could include how you move around the classroom, what to do if something isn't working or if children see something that upsets them online, and how equipment should be taken out and put away at the start and end of the lesson.
Take time to practise. Putting equipment away correctly, knowing how to hold it as you move around the classroom, and knowing what the rules are when using the equipment all takes time. Often we can feel pressured to rush through it. However, making time at the beginning of term sets up the rest of your lessons. This includes teaching pupils to log on themselves (regardless of their age!). You can find extra support on this process at helloworld.cc/logging-on
Choose the environment that works for your lesson. In computing, more than in other lessons, we often feel stuck with the desks in a particular layout, or using a certain room in a certain way. Yet this can often hinder what you're trying to achieve. For audio recording, a table on its side can act as a great sound buffer; or if you're recording video, utilising a hall or playground gives everyone space for you to monitor behaviour whilst not shouting over each other. Don't feel you have to use your classroom the same way in each lesson.
Skills vs tools
Another difference between computing and other subjects is that you don't just have to teach the skills and the concepts, but also how to use the 'tool' itself.
This could be something like video editing software, or a floor robot.
For teachers, this can feel like an additional thing to learn ahead of a lesson. But, there are some key considerations to remember which should reduce that pressure:
The aim of your lesson is never to teach learners to use a specific tool. You want them to learn skills and concepts they can use across different software and hardware as they grow in experience and understanding. Therefore, you should aim to understand the primary purpose of the tool, rather than the ins and outs of everything it can do. There are some great resources to help with this at rpf.io/computing-what-how
The need to meet curriculum outcomes sometimes causes us to rush towards conceptual understanding. Often before learners properly know what a tool does or how to use it. This is really challenging for learners, as they are then having to do two things at the same time. They need to both learn the tool and understand the concept. Giving yourself, and learners, time to become acquainted with the tool first, with several basic, open-ended tasks, will mean it is much easier to achieve conceptual understanding later.
'Follow-along' is more challenging than it seems. When introducing how to use a new tool, or how to use it to complete a specific task, it can be tempting to get all the pupils in your class to click along with you. However, the whole class never works at the same pace. You keep having to go backwards and forwards to recap things and then some learners do bits twice! The best approach is to show and talk through each of the steps, getting children to suggest what might come next (using their experience with other tools). Then encourage them to work to achieve the same outcome independently. This shows pupils that there is more than one way to complete the same task. It also ensures they are actively engaged in the process.
Learning context
The name of this subject can often be misleading for both teachers and learners. But, it's important to remember that not every computing lesson, or activity, should include equipment.
If you think about it, using a computer to try and understand how a computer works can be really challenging. How do you untangle what it can't do from what you don't know how to make it do?
There are a range of activities and pedagogical approaches (rpf.io/ped-book) that you should utilise which do not use computers:
Concepts first. As teachers, you already know to focus on the core concepts you need to teach. It's no different for computing. Using hoops on the floor to make venn diagrams could be the best way to understand how data is organised; or you may want to draw out a plan of how a program might work on paper. Equally, if pupils are learning how to change the colour of text, they don't need to waste time typing it first – you can provide it. The concept drives your activity.
Context for learning. Our children regularly experience technology in the world around them, but it's often so commonplace they don't even realise it. Whether it's self-service checkouts in the supermarket, traffic lights to cross the road, or even TV streaming services choosing adverts based on what they watch, whenever you're introducing something, try and link to a child-friendly, relatable context.
Sway Grantham works for the Raspberry Pi Foundation developing free computing resources and online training for primary teachers. Follow Sway on Twitter @SwayGrantham and learn more about Raspberry Pi at raspberrypi.org