Cover the near future tense and new vocabulary with Dr Amanda Barton's new year resolutions lesson.
This lesson starts with a quick look at French culture through an important new year tradition and goes on to introduce the children to the near future tense – je vais (I'm going to) – by thinking about new year resolutions.
You might have already covered some of the vocabulary under food and drink, or sport, so it's a good way of consolidating this, before adding the new language for household chores. The examples in the lesson plan are given in French but the activities can be used with any language.
What they'll learn
About a new year tradition in France
The near future tense to say what they're going to do
New vocabulary for household chores
Develop their listening skills
This download contains
---
Dr Amanda Barton is a freelance writer and educational consultant who has taught MFL in primary and secondary schools. She is co-author of Teaching Primary French and Teaching Primary Spanish (Bloomsbury). Follow Amanda on Twitter at @amandabook2.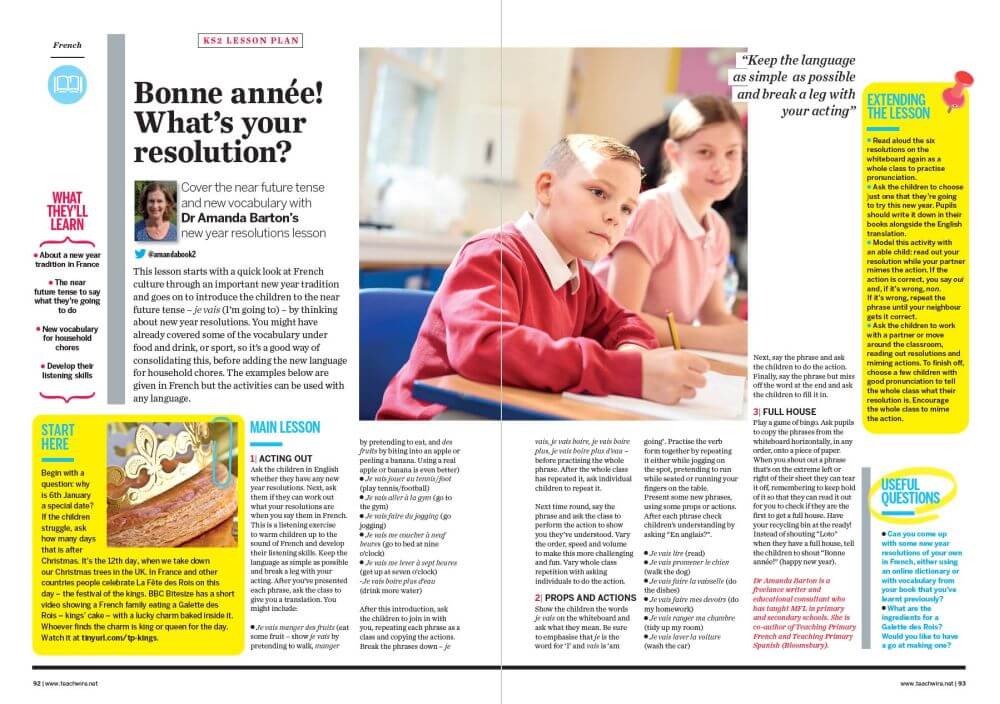 DOWNLOAD A FREE RESOURCE!
French KS2 lesson plan – Near future tense and new year resolutions