PDF lesson plan for KS2 French on discussing the weather.
There's nothing we love more in the UK than talking about the weather, and as a teacher, if you make it to lunch without having discussed the topic at least five times, you're doing pretty well.
The upside of this is that it's an ideal conversation to fit into your daily classroom routine, and therefore a great way to embed modern foreign languages (MFL).
Each morning, ask the children for the day, date and weather in your chosen MFL – the activities here are in French but they work for any language. You can review the weather after morning break or lunch, giving pupils lots of opportunities to practise.
What they'll learn
Saying what the weather is like as part of the daily routine
Techniques including miming, songs and games to memorise new vocabulary
Practising their listening and writing skills in French
Using geography to describe the weather in different places
DOWNLOAD ACCOMPANYING WORKSHEETS HERE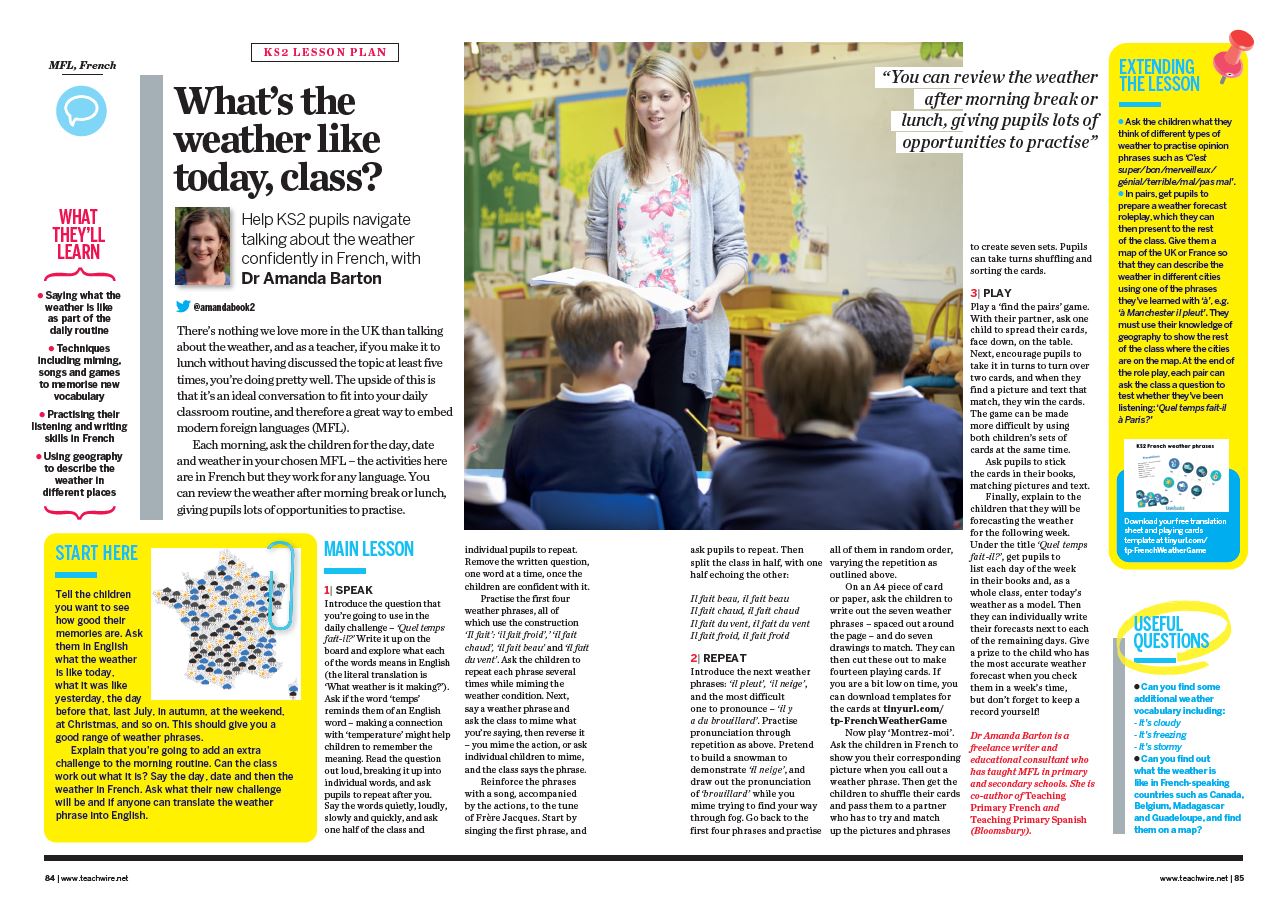 DOWNLOAD A FREE RESOURCE!
French KS2 – weather lesson plan