This resource is a printable simplified cut-out model of an Icelandic glacier which shows moulins, eskers, moraines and crevasses.
Assembly instructions are included on the PDF.
---
The British Geological Survey is the UK's premier provider of objective and authoritative geoscientific data, information and knowledge. Get more great resources from BGS here and on its website at bgs.ac.uk. You can also follow on Twitter at @BritGeoSurvey.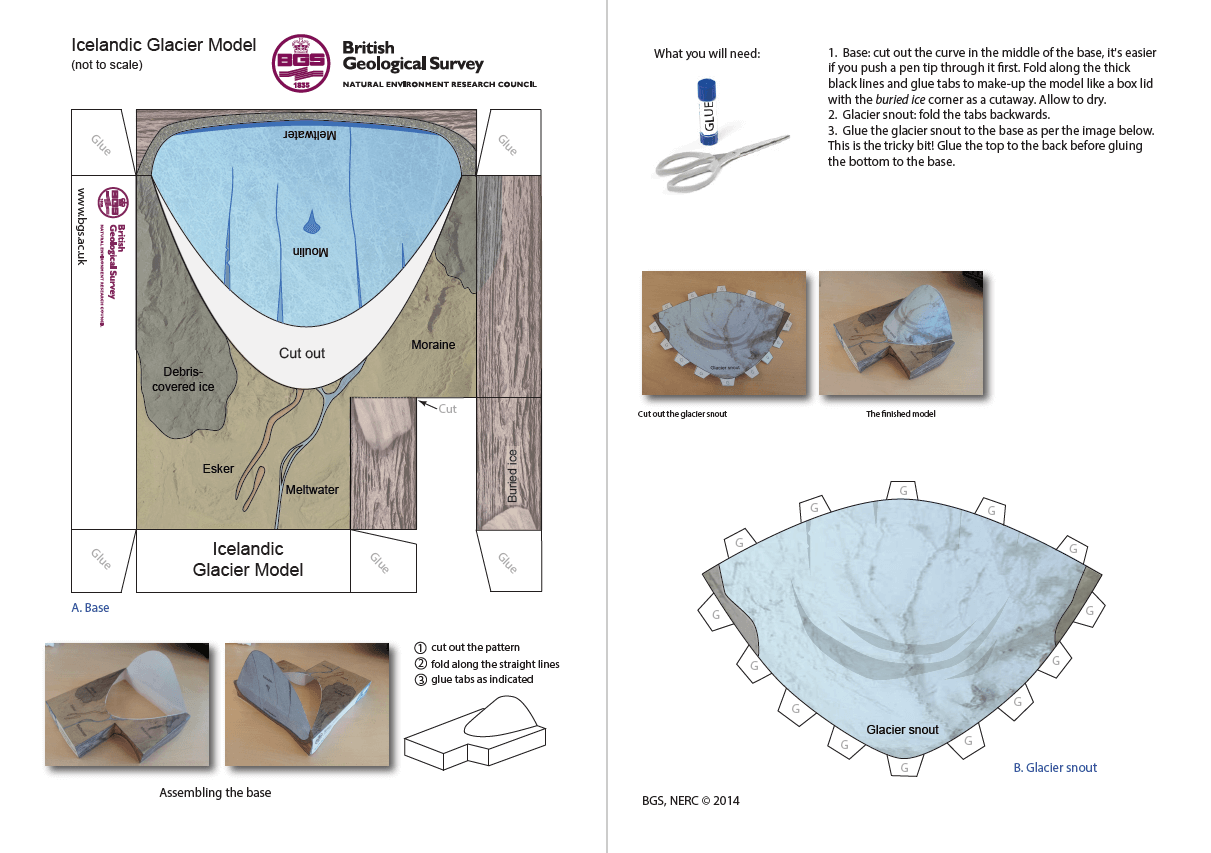 DOWNLOAD A FREE RESOURCE!
Cut-Out 3D Model of an Icelandic Glacier