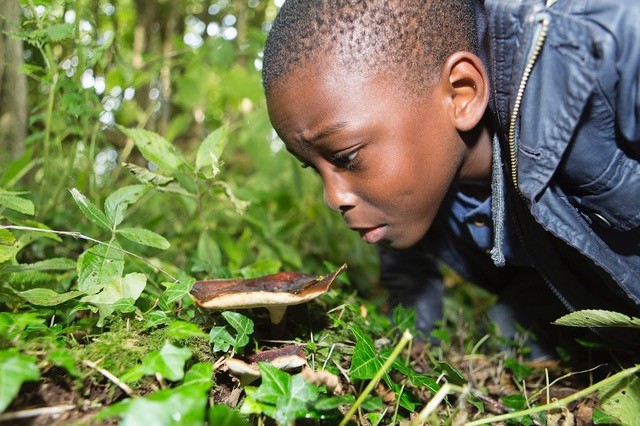 Full View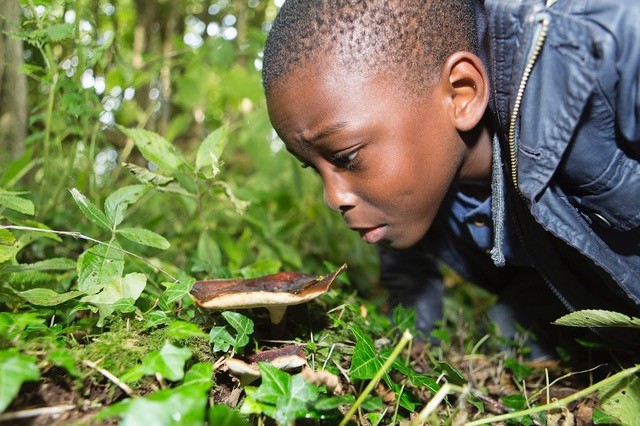 Photos of The Garden Classroom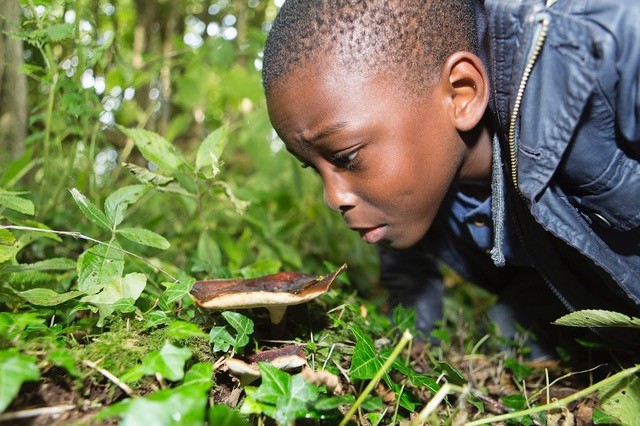 What will students see and do?
The Garden Classroom offers the perfect outdoor learning experience for a UK school trip.
What is the Garden Classroom, we hear you ask. It's an organisation based in Islington, London, aiming to provide outdoor learning for students of all backgrounds. Sessions take place in open spaces near to your school.
The goal is to teach children about the wonder of nature and introduce ecologically conscientious practices to provide a more sustainable future.
This trip will put pupils in direct contact with natural spaces. KS1 pupils can try Tree Tops & Treasure Trails. In this session, children will learn to read maps as they search for treasure in outdoor areas.
Another session, suitable for KS1 and KS2, focuses on turning children into little archaeologists. In The Ground Beneath Our Feet, pupils will dig to find historical artefacts and identify their periods.
KS2 pupils can also participate in courses like Control Points, Coordinates and Coding. Ideal for Y5-6 pupils, this course teaches children to use a compass and navigate a map in real-time.
For KS4 pupils, The Garden Classroom offers students the chance to work with a professional to sample invertebrates and plant species in a diverse habitat. As they work, students will learn to apply scientific methods to form hypotheses about their investigations.
The Garden Classroom also offers various SEN activities. You can learn more about this on their website.
---
How does the trip link to the curriculum?
A trip to The Garden Classroom will connect directly to the national curriculum.
Younger students will learn to identify different plants and animals. Children who participate in a The Ground Beneath Our Feet session will learn about London's history.
Older students will use scientific methods to form hypotheses about plants and invertebrates.
The Garden Classroom provides other hands-on activities by bringing their garden to your school. You can request the team's help in building a school garden in a growing space on your school site. They'll even help you design school garden ideas.
Subjects covered
---
Teaching resources provided
The Garden Classroom provides several teaching resources to help guide classes through their learning.
This includes worksheet that use illustrations and questions to get students thinking. These are typically themed around identifying various trees and animals.
These exercises will help students to think and work scientifically and will also give you a chance to gauge pupils' understanding.
---
Minimum and maximum group size
The maximum number of pupils for the Garden Classroom is 30. There is no minimum number.
---
Details of risk assessment
The Garden Classroom can provide a full risk benefit assessment for teachers to look at. It is possible for school staff to visit the site prior to bringing a class.
PLANNING
Don't miss our downloadable A-Z guide on completing a risk assessment
---
Facilities On-Site
Sessions take place in parks and gardens close to your school.
Special bee-keeping sessions take place at parks in North London.
---
Opening Times
Sessions take place between 9am-4pm on weekdays.
---
Pricing
A two-hour session costs £150. Alternatively, you can book two sessions in one day for £250.
---
Travel arrangements
Speak to The Garden Classroom team about arranging a visit close to your school by emailing schools@thegardenclassroom.org.uk.
Address
Newington Green Park Building, 2 Newington Green, London, London
N1 4RF
---
Enquire Now
Book your school trip to The Garden Classroom
For information on booking your school trip to this venue, click below.