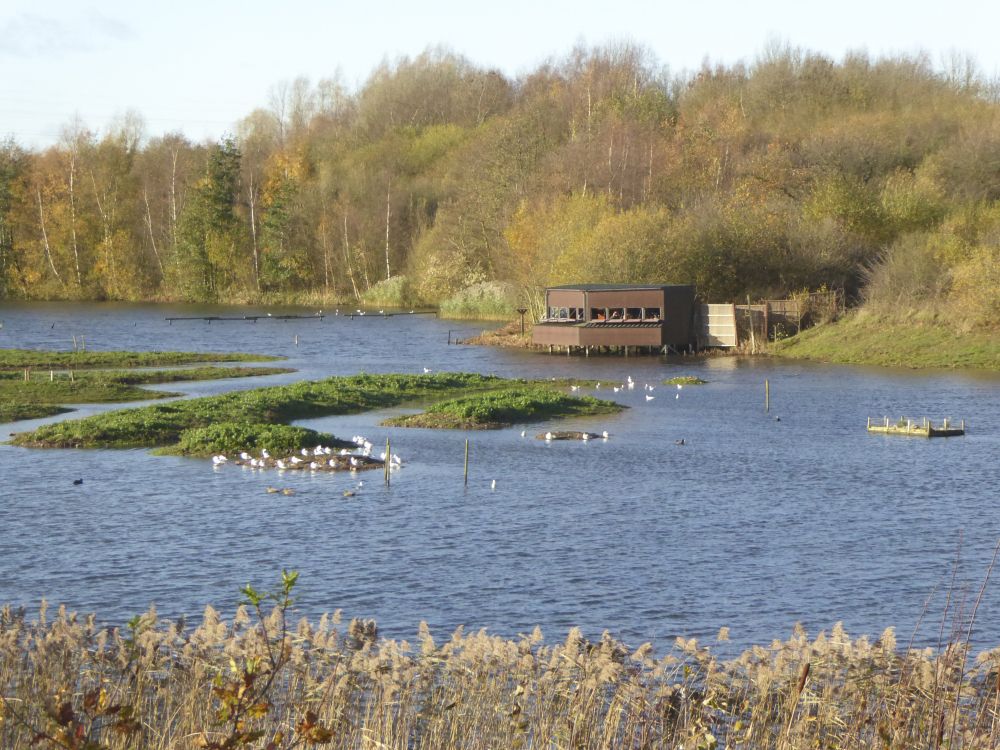 Full View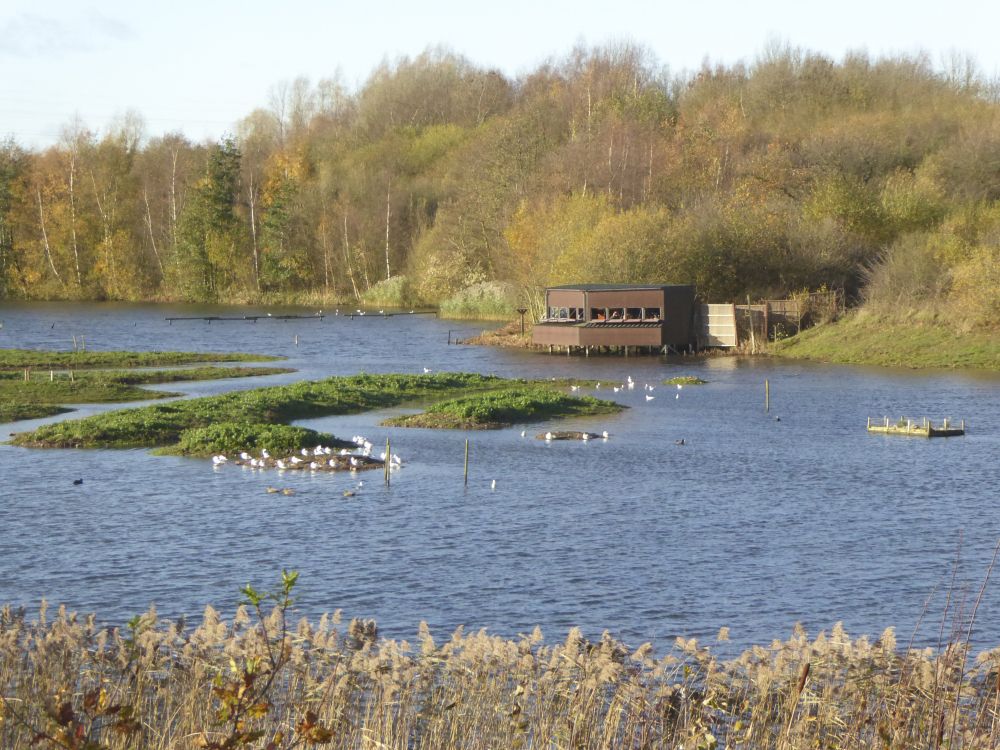 Photos of RSPB Sandwell Valley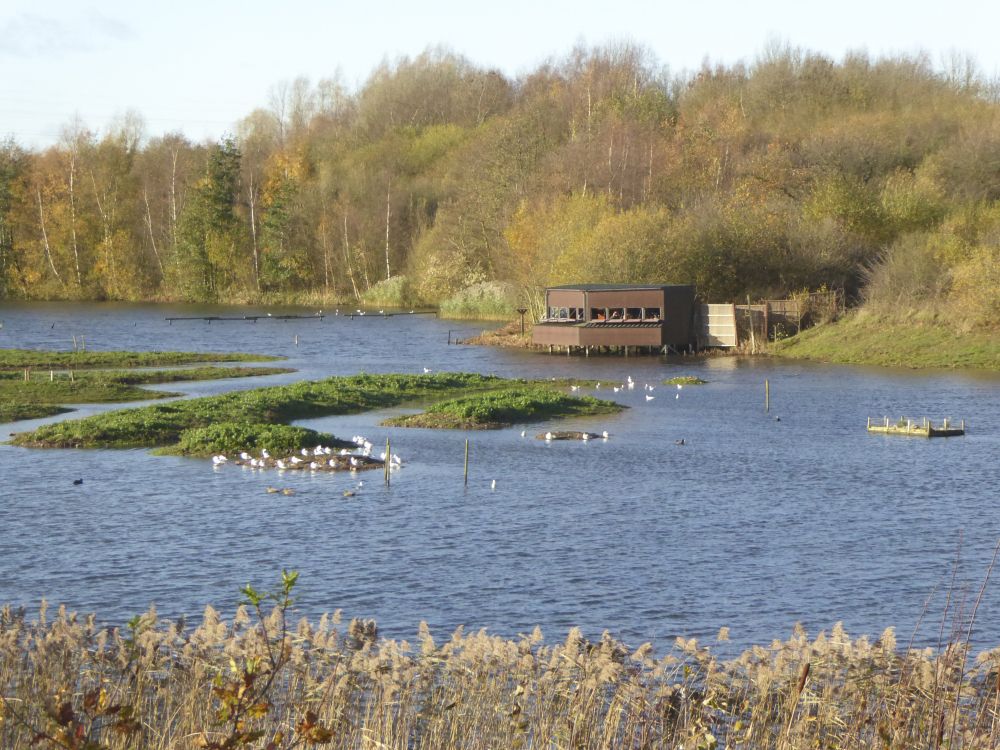 What will students see and do?
Sandwell Valley is a reserve in Birmingham that is home to a number of native bird and wildlife species that will entice all young nature watchers.
In the spring, this thriving reserve welcomes warblers, swallows, sand martins, house martins, lapwing chicks and more.
By summertime, chiffchaffs and swifts are singing from every treetop and students can search for newts in the ponds. Autumn sees wading birds and parakeets in the reserve.
If your students visit in the colder months, stop off at the Forge Mill Lake to see fieldfares, winter ducks and redwings. The goosander is one of the star species winter visitors to Sandwell Valley.
Sandwell Valley is proud to provide a resting spot for winter birds on their migration journeys, and you'll find that the feeding station and bird hide are always busy with hungry birds.
Beyond birds, students can search for a range of other animals and critters that choose to live in the wet grassland – you can expect animal encounters with frogs, toads, and newts.
Sandwell can offer an independent experience or a structured day. Students can visit the discovery room for a range of professionally-led workshops that link to the curriculum.
These two-hour programmes are suitable for early years and primary children. There's something for everyone, with a wide range of topics – from sensory walks to investigating rivers.
---
How does the trip link to the curriculum?
Sandwell Valley offers programmes that link to the curriculum for children aged 3-11 years. Each programme lasts around two hours and combines a variety of learning and assessment methods.
Early years and KS1 students (3-7 years) can complete four courses that will teach them to identify different animals and seasons. These are:
– Brilliant Birds
– Discovering Land Minibeasts
– Discovering Pond Minibeasts
– Seasonal Sensory Walk
– Plant Detectives (KS1 only)
These courses have been designed to be highly engaging and informative. They encourage learning through experience. These programmes include games, quizzes, and reflection opportunities to ensure children meet learning outcomes.
There are six courses available for older children (7-11) to intrigue them about the biological world. These include:
– Rocks and Soils
– Investigating Minibeasts
– Living Things and Their Habitat
– Pond Habitat Study
– Discovering Birds
– Investigating Rivers
These courses build on each of the skills learnt at KS1 and give a taster of the learning to come at secondary school.
Why not combine this content with a history focus? There's lots to talk about, including the history of nature reserves and the ongoing impact of humans on the environment.
Subjects covered
---
Teaching resources provided
Sandwell Valley is committed to hosting successful school science trips and geography trips for your children, and it provides a range of resources to assist your teaching.
For each programme, there is a document that shows the structure of the course, any pre-learning needed, actions for when you're back in the classroom and key terms to learn.
Both KS1 and KS2 students will benefit if you go through the introductory PowerPoint with them before the visit to introduce the RSPB and their mission.
For KS2 students, there are additional pre-learning recommendations for each course that will help pupils enjoy their time at Sandwell Valley. These recommendations are included on each curriculum-linked worksheet available on the website.
You can also download various activity 'Spot it!' worksheets for children to complete while walking around the grounds of the reserve. Additionally, there is a range of downloadable learning resources spanning the following topics:
– Food and water for nature
– Homes for nature
– Nature detective equipment
These resources ensure you have all you need for engaging classroom sessions, an educational day out and better learning outcomes.
---
Opening times
Nature reserve: open at all times.
Visitor Centre: Tuesday-Sunday 10am-4.30pm.
---
Travel arrangements
If arriving by coach, follow the brown signpost off the A4041, north of Hampstead. Then take Hampstead Road (the fifth road on the left by the church).
Alternatively, use GPS to arrive at the reserve using the postcode provided below.
---
Enquire Now
Book your school trip to RSPB Sandwell Valley
For information on booking your school trip to this venue, click below.