Peak Activity Services – Audley Climbing Centre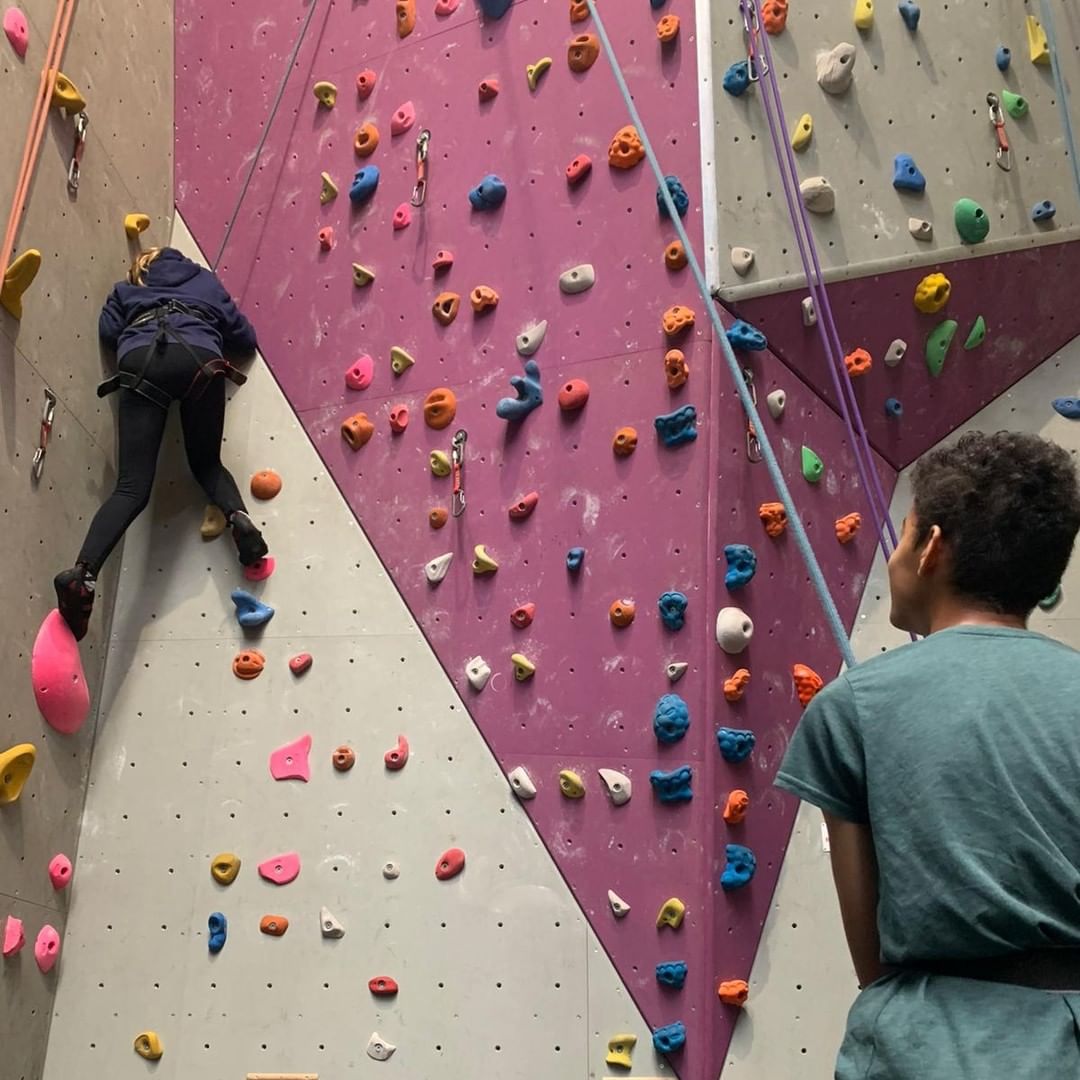 Full View
Full View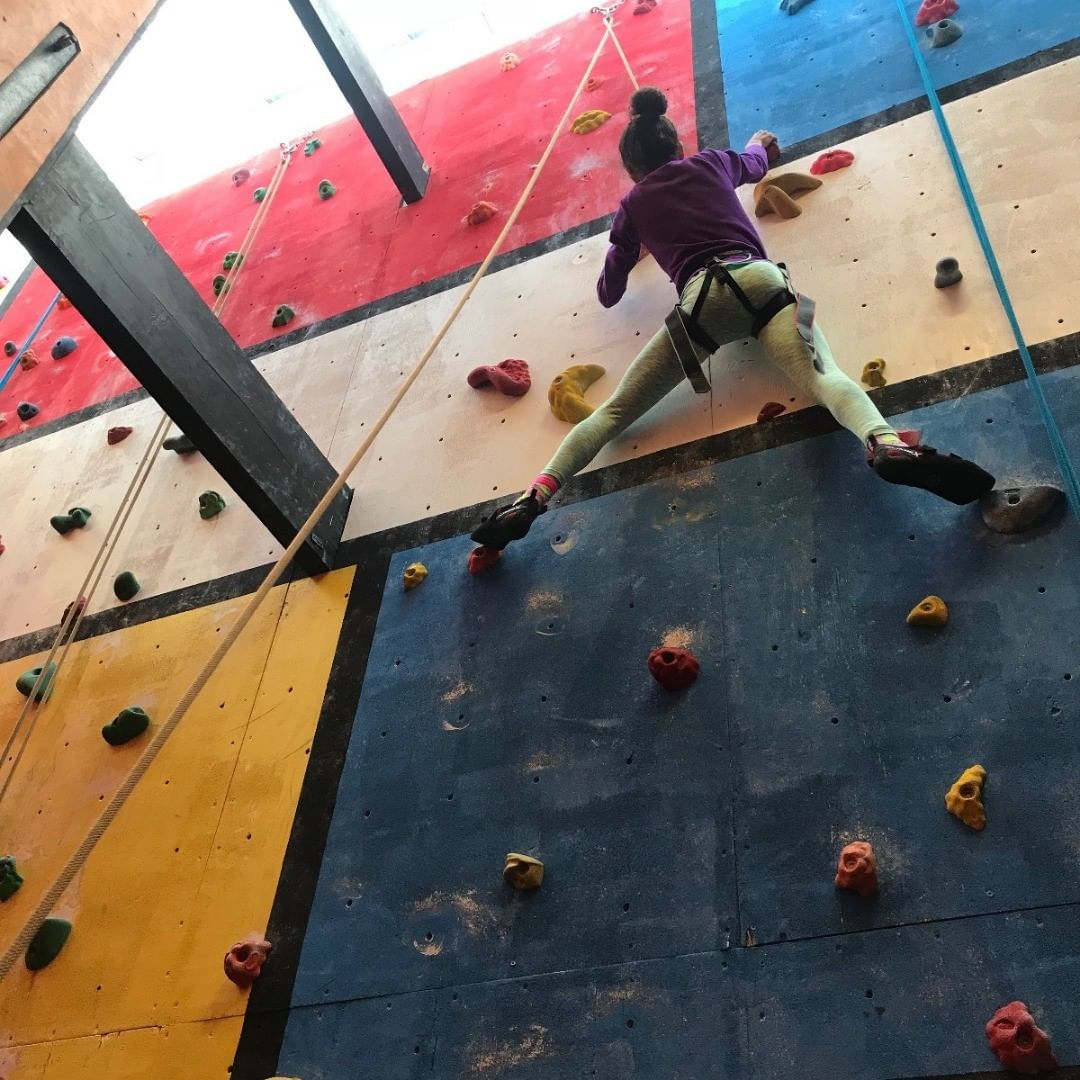 Full View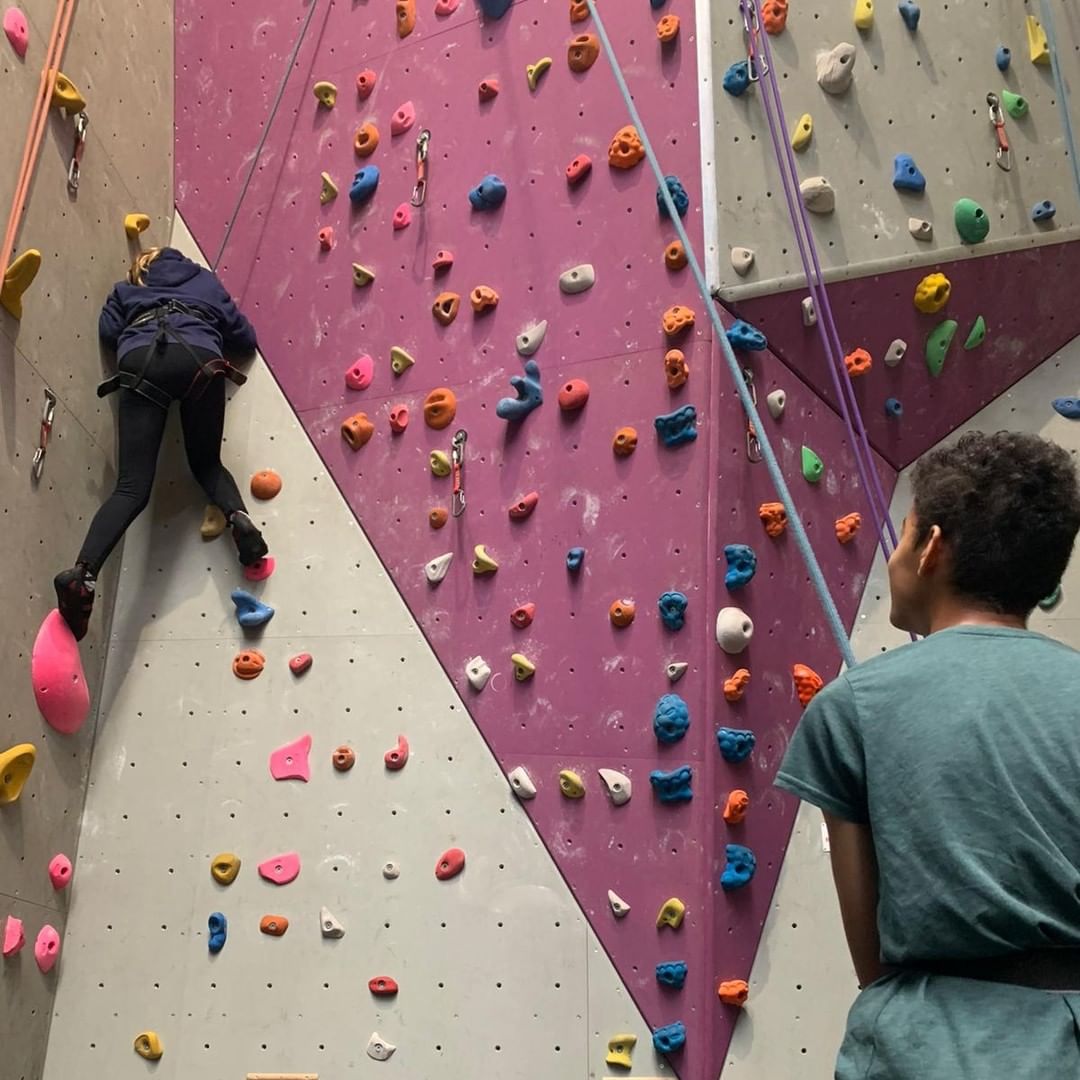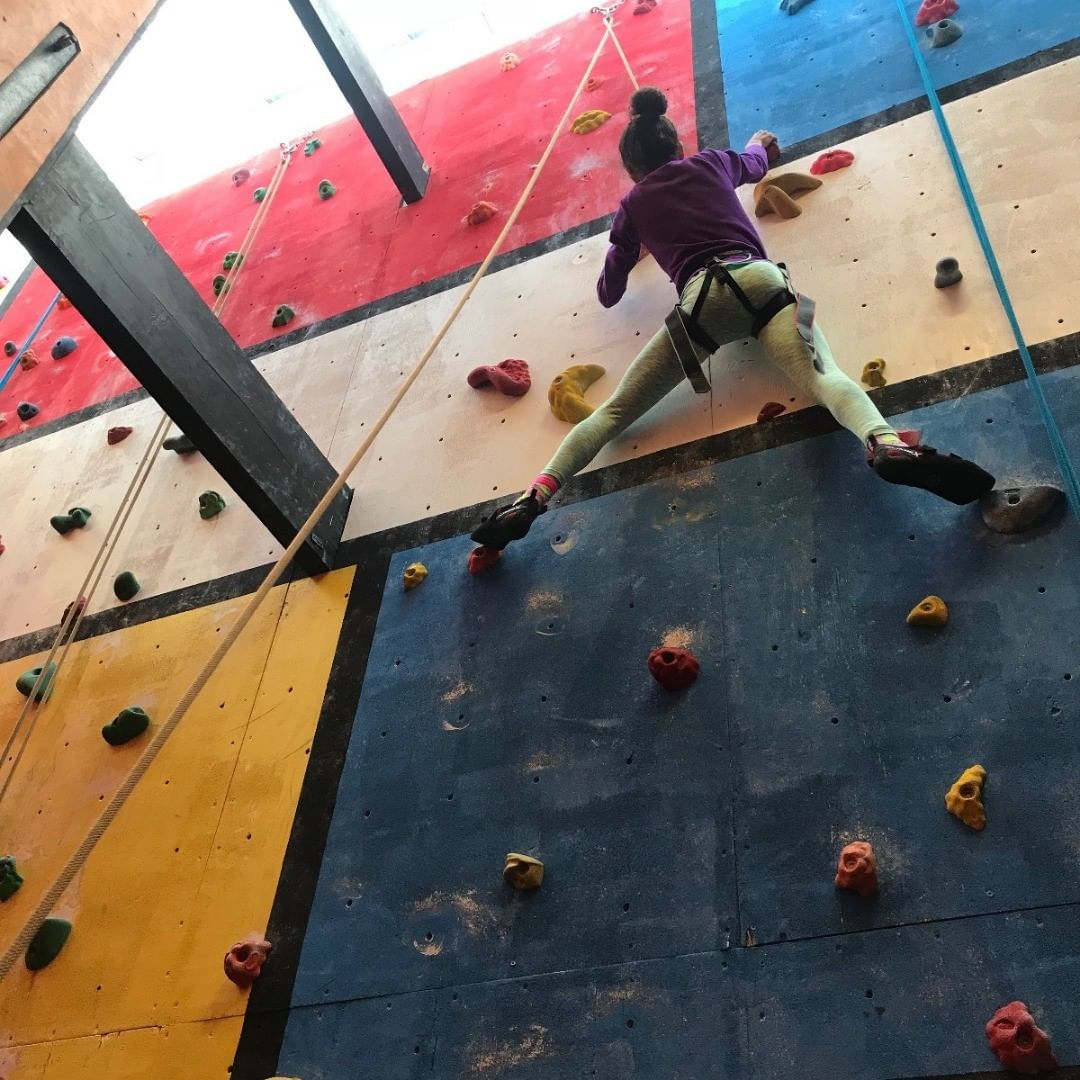 Photos of Peak Activity Services – Audley Climbing Centre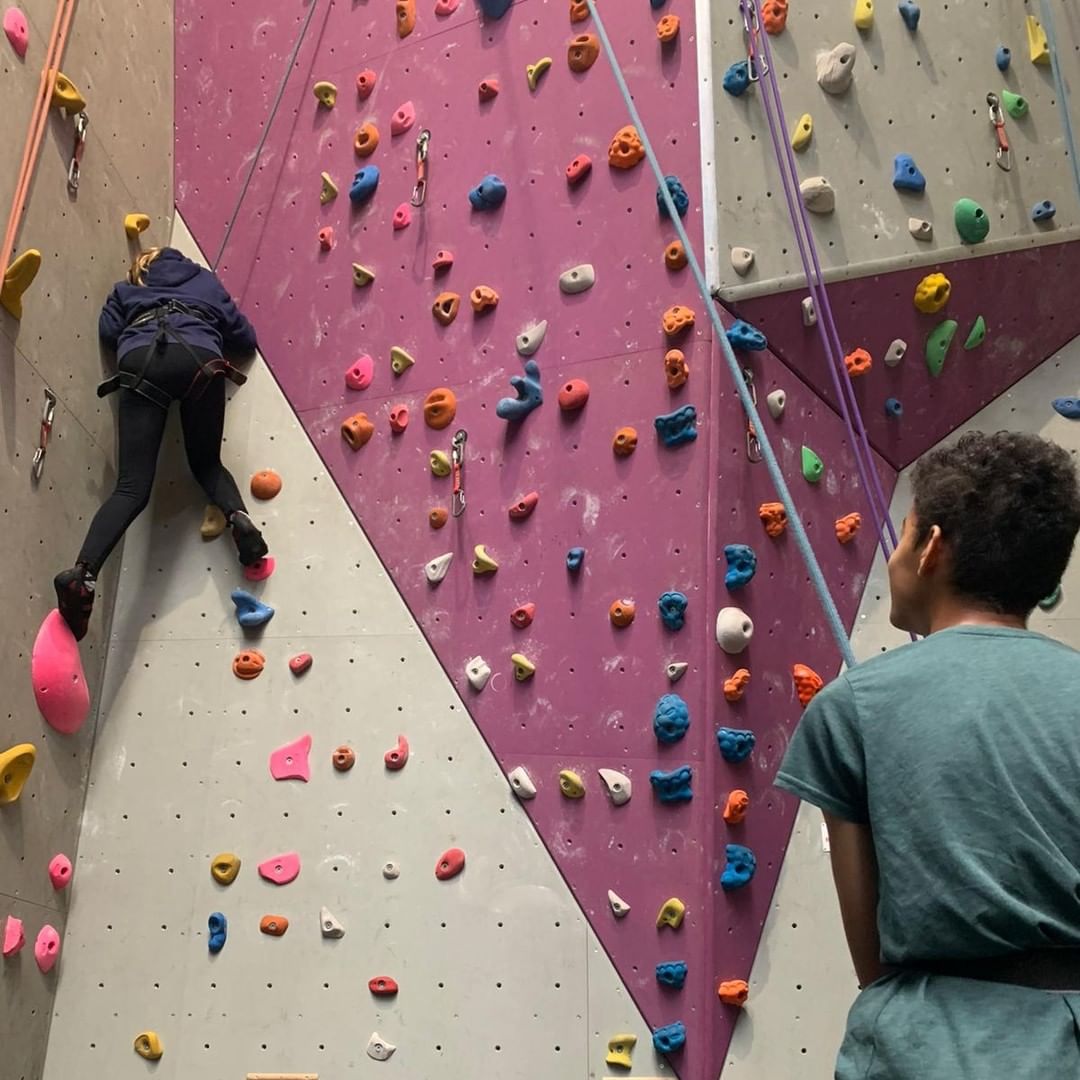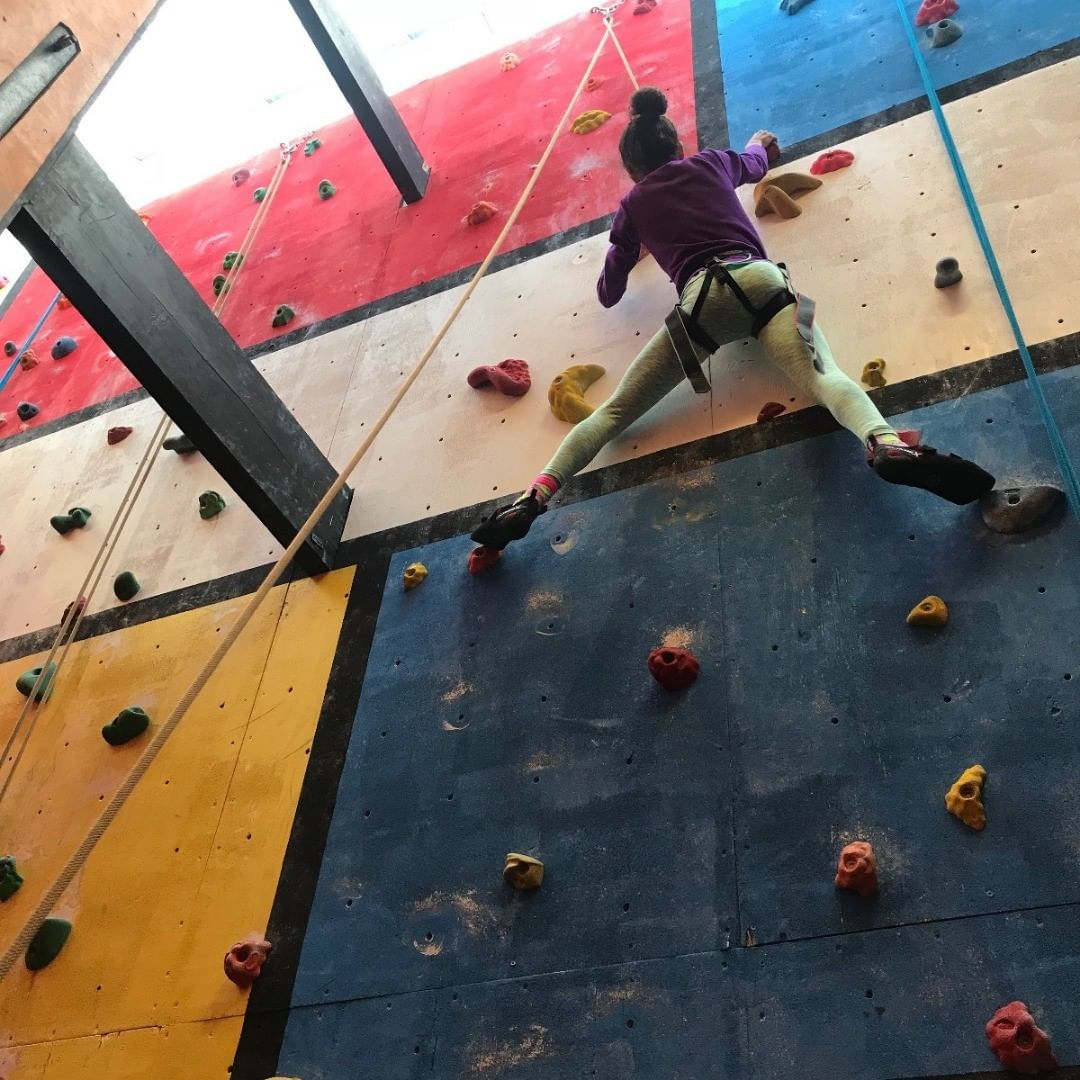 What will students see and do?
Whether you're planning a reward trip or curriculum-linked away days, Peak Activity Services offers a variety of indoor climbing activities for your students to participate in. Its climbing centre, located in the small village of Audley, is a brief five-minute journey from junction 16 of the M6.
The centre has many different climbing walls, each of which features various routes that frequently change. This means that no matter how regularly they visit, students will always be able to challenge themselves by trying new things and finding solutions to the problems they encounter.
There are options for all ability levels to consider. Peak Activity Services offers 'Introduction to Outdoor Climbing' sessions, held on natural rock, at Roaches Gate and Windgather in the Peak District, but most programmes take place indoors at Audley.
Tasters: These one-hour sessions help students familiarise themselves with the sport of climbing. The instructor will design the session around the climbing abilities of each student who is present.
Inductions: This is the best option for anyone starting out in the sport of climbing. During the two-hour session, the instructor will teach participants what they need to know. The session includes a free return visit once staff sign the student off for climbing independently on the wall during all future visits.
Coached Sessions: These sessions are for pupils who have already participated in taster sessions but who are not yet ready to climb alone. Students will have dedicated time with an instructor. The centre can offer these sessions for individual children as well as groups.
Six-Week Climbing Courses: Peak Activity Services' six-week climbing course offers full instruction, during which time your students will work their way through all in-house qualifications until they are ready to move up to NICAS (National Indoor Climbing Award Scheme) qualifications.
NICAS Courses: Students can get their NICAS level 1, 2 and 3 qualification at the Audley Climbing Centre. These weekly Thursday sessions last ninety minutes.
Half-day and full-day packages are also available, and full details are available from the centre's staff.
---
How does the trip link to the curriculum?
The programmes at Audley Climbing Centre complement students' learning by helping them build confidence and self-esteem when they find themselves in new situations, encouraging them to think outside of the box in order to solve problems quickly and effectively, and providing a setting in which they can continually develop leadership and team-building skills.
All these aspects will support their academic learning when they return to the classroom, while simultaneously boosting fitness and their engagement with their education.
Subjects covered
---
Teaching resources provided
Peak Activity Services offers extensive resources to help you and your students integrate experiential learning at its Audley Climbing Centre into your classroom curriculum. Contact the team with your requirements.
---
Minimum and maximum group size
The Audley Climbing Centre can accommodate groups of 18 to 200 people.
---
Details of risk assessment
Safety is the number one concern at the Audley Climbing Centre. All staff members are climbers of many years' experience who hold the Learning Outside the Classroom Quality Badge and Adventure Mark. They are trained extensively in first aid, undergo enhanced DBS checks and use state-of-the-art safety equipment that's tested regularly and certified to the highest standards.
They are also trained to respond to emergencies, including fires and natural disasters.
The centre itself is outfitted with security cameras to ensure that all students are safe on all parts of the property. Since all the facilities are completely indoors, there is no need to worry about issues with rain and poor weather.
Upon arrival at the centre, your group will be provided with detailed information about the risks associated with each activity on offer.
PLANNING
Don't miss our downloadable A-Z guide on completing a risk assessment
---
Facilities on-site
The Audley Climbing Centre is completely indoors and accommodates climbers of all ages and skill levels. It also boasts the most top-rope routes in all of North Staffordshire – 50 in total.
The centre offers free parking for all visitors. Refreshments are also available.
There are various artificial climbing walls for activities such as bouldering, inductions, traversing and taster sessions
---
Opening times
The centre is open for bookings all year round. Contact Peak Activity Services to plan your trip.
---
Pricing
Prices for sessions at Audley Climbing Centre vary. The drop-in entry price is £6 for students. One-hour taster sessions are priced from £20 for two or fewer participants and are £10 for each additional person. The full-day 'Introduction to Rock Climbing' course starts at £40 per person.
For the cost of other sessions, contact Peak Activity Services.
---
Travel arrangements
The easiest way to travel to the centre with your group is to charter a coach. If you require any more information, contact the Audley team.
Address
Castle Hill, Nantwich Road, Audley, Stoke-on-Trent, Staffordshire
ST7 8DH
---
Enquire Now
Book your school trip to Peak Activity Services – Audley Climbing Centre
For information on booking your school trip to this venue, click below.