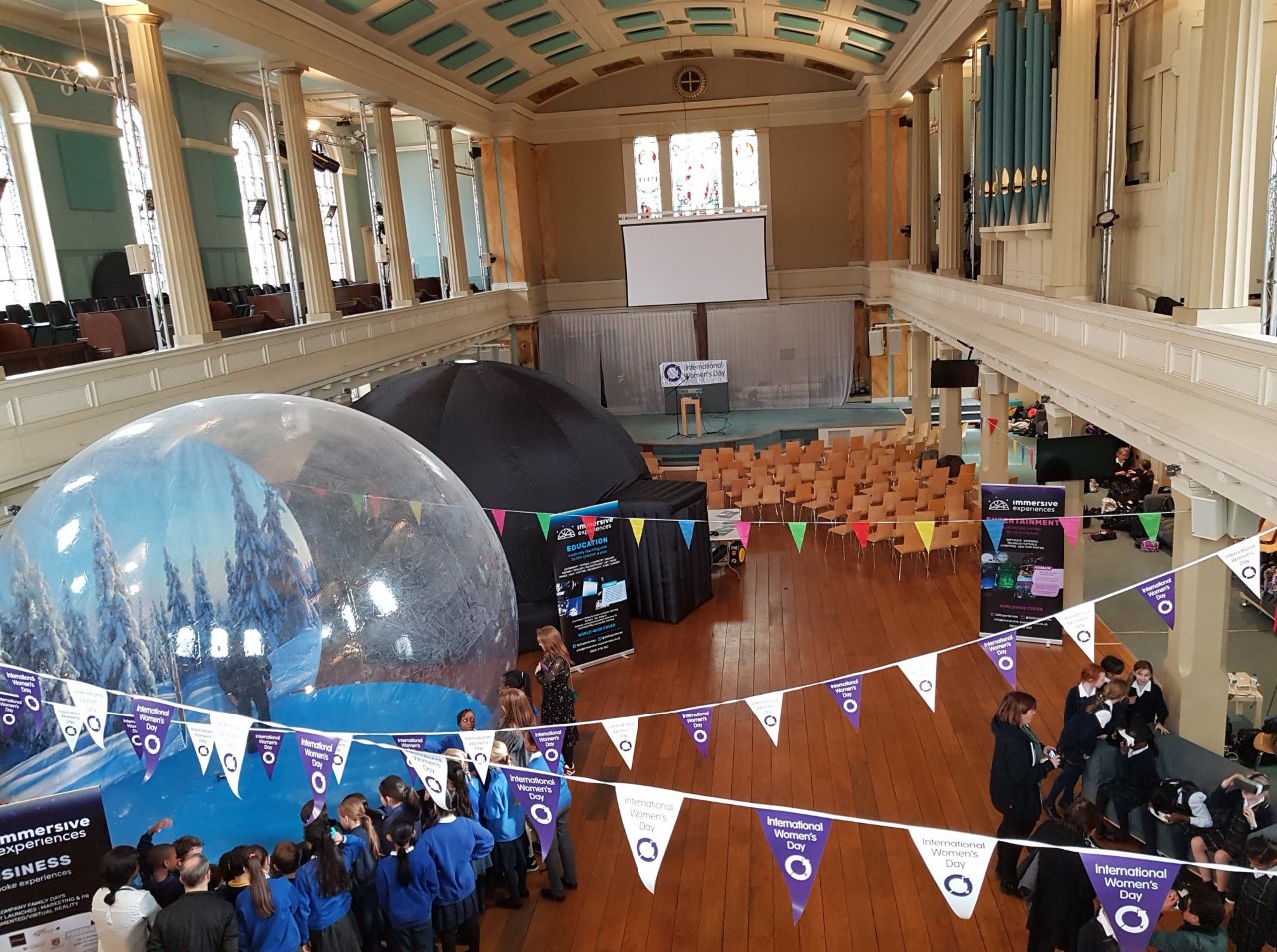 Full View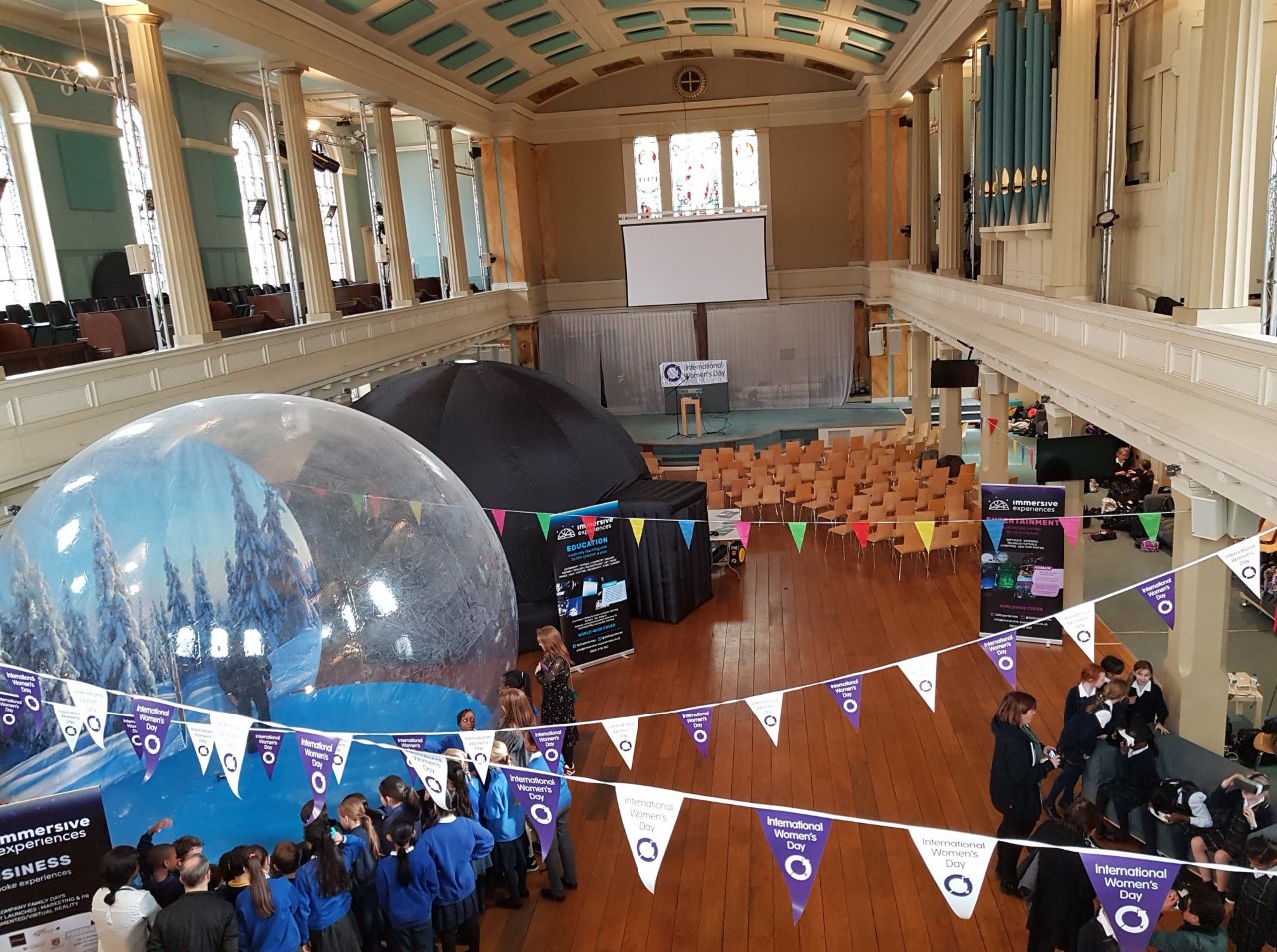 Photos of Immersive Experiences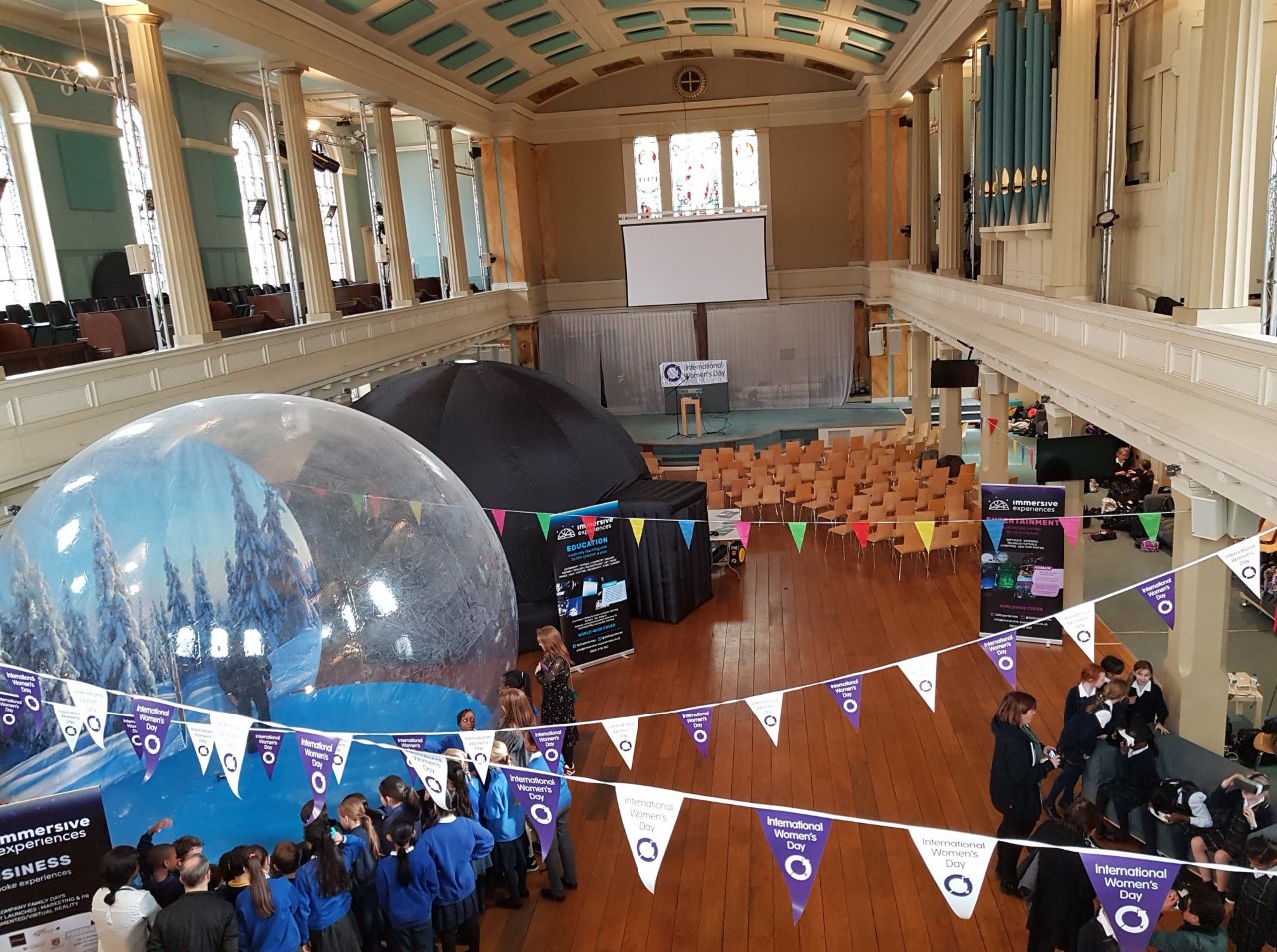 What will students see and do?
With the world's largest fleet of mobile planetariums and geodesic dome tents, Immersive Experiences is capable of delivering over 10 dome shows every day.
Whether you want to plan a day out in London, book a UK school trip or a school trip abroad, Immersive Experiences travel worldwide to provide interactive astronomy performances.
Suitable as a school holiday activity or as an educational school trip, Immersive Experiences is an award-winning, digital virtual reality (VR), planetarium and immersive theatre service provider.
Want to book a science trip where students can discover the solar system? Or perhaps it's a history trip about World War II you're after? Immersive Experiences have eight subjects to choose from, all packed with incredible school activities and a variety of shows.
Shows are available in English and are dubbed or subtitled in Arabic, Catalan, French, German, Hindi, Italian, Korean, Spanish, Polish and Russian.
---
How does the trip link to the curriculum?
If you're looking for cross-curricular school trip ideas, Immersive Experiences can teach multiple subjects within the 360° domes – your students will love learning outside the classroom in this way. Over the course of the teams' careers, they have taught more than 500,000 children both in the UK and abroad.
Looking to book a school trip to London? Immersive Experiences has a planetarium in London that's perfect for a school day trip. Research has found that students can understand astronomy concepts far better inside a digital planetarium and shows have even been found to increase levels of attention and information retention in students – making it the ideal choice for your next school trip.
The educational shows are suitable for Early Years children up to Key Stage 5, Post-16 and Graduate level, making a visit perfect for primary school and secondary school trips.
The presenters and education officers cover the National Curriculum and Common Entrance 13+ syllabus. The shows are presenter-led by university professors, doctorates, masters of education and expert teachers from the US and UK.
Subjects covered
---
Teaching resources provided
Instructors may be able to provide teaching resources to accompany your workshop. Contact Immersive Experiences to discuss your requirements.
---
Minimum and maximum group size
Domes have various capacities based on the age and size of the audience. Numbers can range from 35 audience members for the smallest domes up to 100 for the larger domes.
Call to discuss the school trip ratios of teachers to students.
---
Details of risk assessment
A full school trip risk assessment is available to download from the website.
PLANNING
Don't miss our downloadable A-Z guide on completing a risk assessment
---
Facilities on-site
Pupils will love the state-of-the-art, multi-purpose, 360° domes.
Shows are inclusive for SEN, PMLD, wheelchair users and hearing or visually impaired pupils.
VR programmes include up to 20 headsets, with more available for a fee.
---
Opening times
Office hours: Monday-Friday 9am-5pm
---
Pricing
Prices will vary dependent on dome theatre chosen, the number of students and your choice of flooring, e.g. beanbags/cushions.
---
Travel arrangements
Locations are available worldwide, so travel arrangements are dependent on the location chosen.
Address
Immersive Dome Experiences Ltd, 86-90 Paul Street, London
EC2A 4NE
---
Enquire Now
Book your school trip to Immersive Experiences
For information on booking your school trip to this venue, click below.