Canal & River Trust – Standedge Tunnel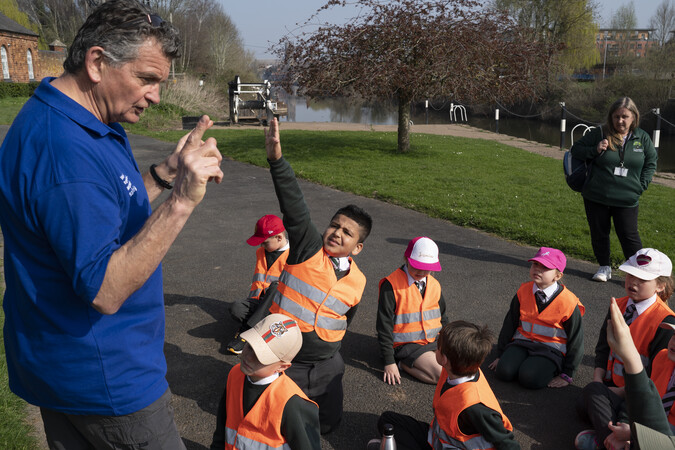 Full View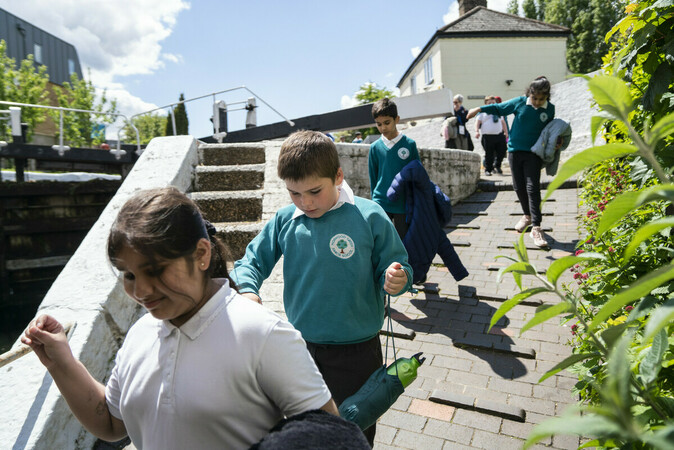 Full View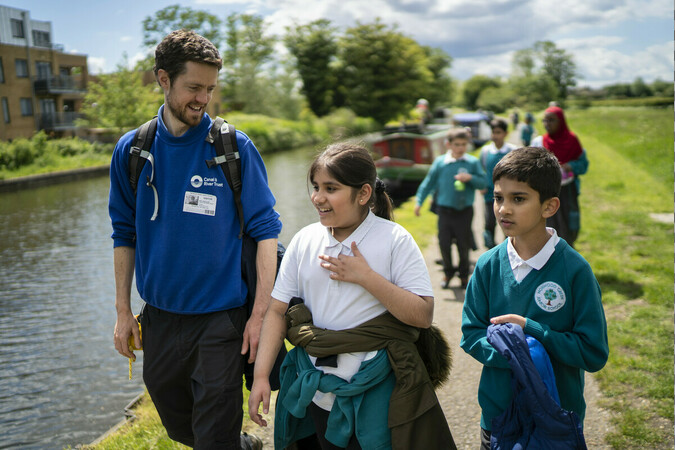 Full View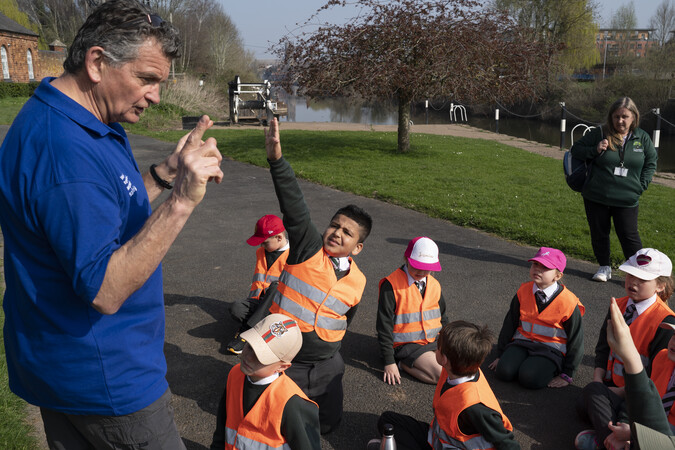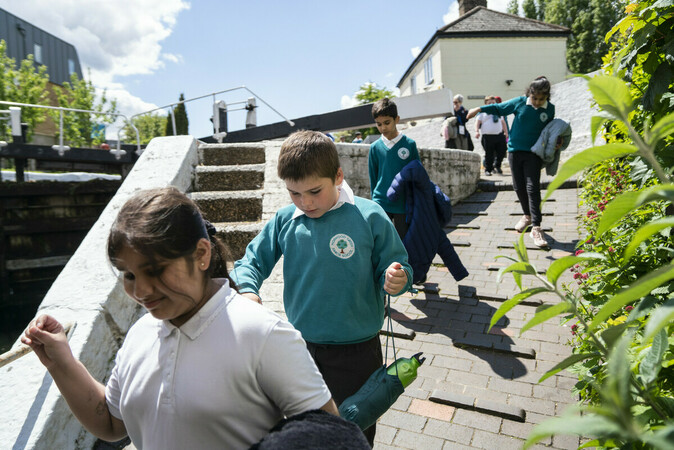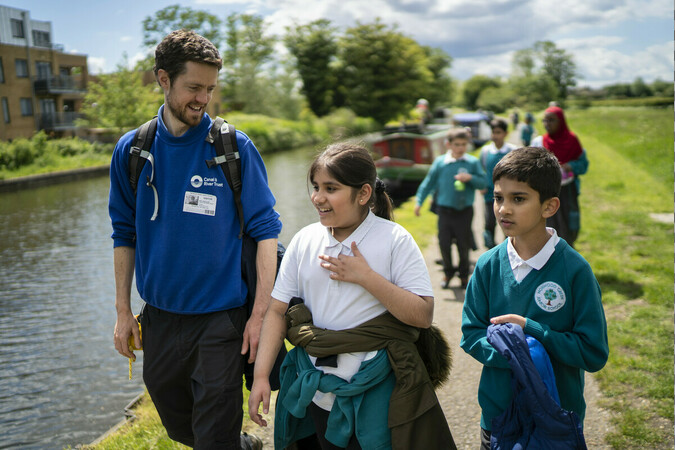 Photos of Canal & River Trust – Standedge Tunnel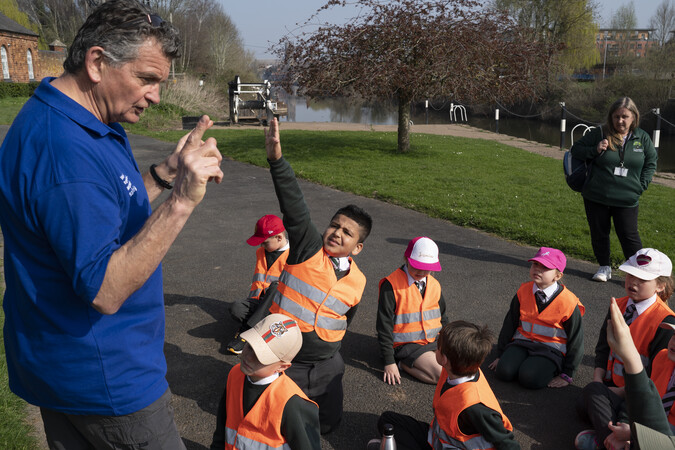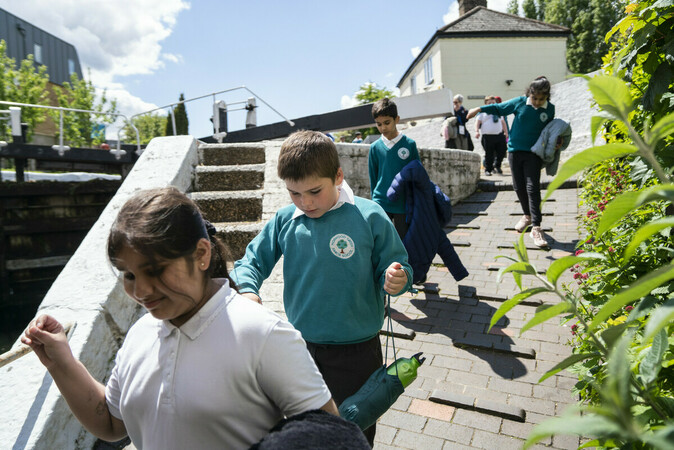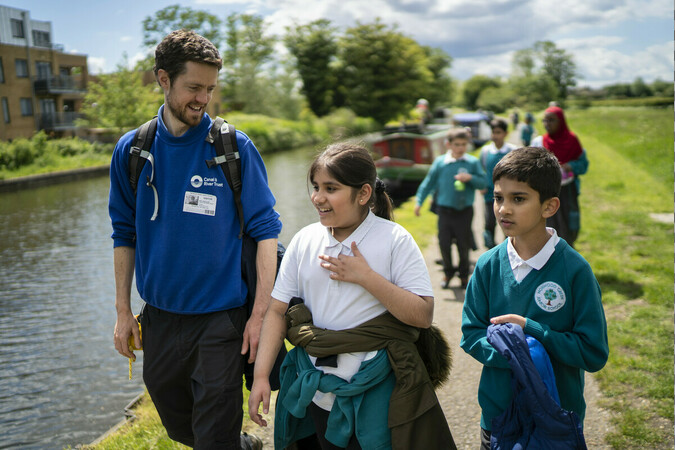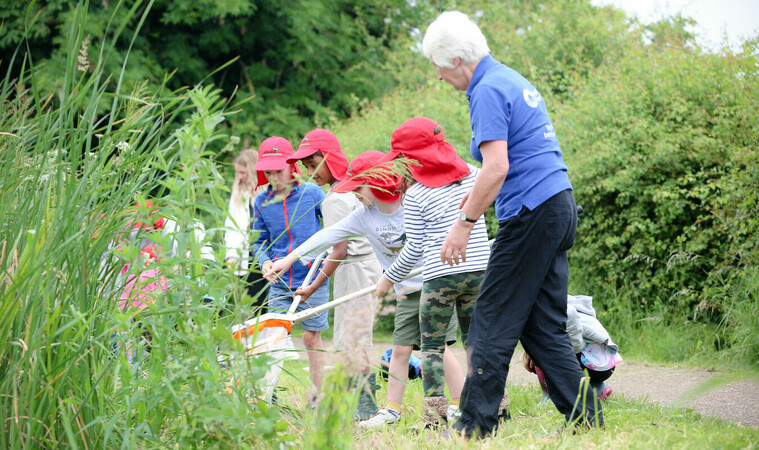 What will students see and do?
Situated in the beautiful Pennine countryside, Standedge Tunnel runs between Marsden and Diggle. It is also the highest, longest and deepest canal tunnel in Britain.
A class trip to Standedge Tunnel begins at the Marsden end of the tunnel with a scenic walk from your train or coach along the canal towpath. Students get a lesson in water safety along the way.
At the visitor centre, you will see treasured artefacts and learn the story of the tunnel and its history. The tunnel operated between 1811 and 1944, allowing boats to travel beneath the great moors from Huddersfield to Oldham. This incredible engineering feat took 17 years to build and exacted a tremendous cost, both in terms of money and, sadly, lives lost. Students will learn all about its design and construction, and what life was like along the canal 200 years ago.
A glass-topped boat will take you and your students into the tunnel for a 30-minute guided tour, and you can retrace the steps of Thomas Bourne, the tunnels' first traffic control operator, on the Standedge Admiral's trail.
Trips can include waterside, museum and/or clubhouse visits, as well as water safety education and assemblies. There's also an outdoor play area and sensory garden.
They also offer a unique opportunity to explore the history, legacy and importance of the waterways and canals in Yorkshire, and the chance to learn more about the local rivers, wildlife, geography, history and economy of Northern England.
---
How does the trip link to the curriculum?
Standedge Tunnel offers a wealth of educational materials and experiences for primary school trips.
KS1 and KS2 students can take part in an interactive local history workshop which focuses on canal building and the importance of the canals to the community. You can also take them on the self-guided trail walk, which puts them in the role of Thomas Bourne, who began working with boats travelling through the tunnel at the age of 12.
For KS2, the Investigating Rivers program offers students the chance to explore the key features of the River Colne and its effects on the local landscape through hands-on activities and a live lock demonstration.
The habitats workshop takes your class on a nature walk, offering lessons in local wildlife and plants. And during the summer, students can even enjoy pond dipping activities.
Subjects covered
---
Teaching resources provided
Standedge Tunnel displays its LOtC Quality Badge proudly. The national accreditation from the Council for Learning Outside the Classroom recognises the Tunnel's combined educational and safety merits for all activities offered.
Standedge Tunnel offers a free pre-visit to school teachers. This should help you in planning your class trip.
In addition, Standedge Tunnel offers numerous educational resources and supplemental materials. You can use some materials in the classroom ahead of your class trip. Use others during your visit. It's even created resources to take back to your classroom.
These resources include lesson plans, teachers' notes, worksheet and activity sheets for individual and group work, and downloadable posters and whiteboard pictures for class discussion.
It also offers special themed activities, STEM workshops, virtual workshops and classroom outreach.
---
Minimum and maximum group size
To be eligible for group pricing, the minimum group size is 15, and there must be one adult for every eight students for boat trips.
---
Details of risk assessment
Standedge Tunnel offers school teachers assistance in preparing risk assessments, including an example risk assessment to use in conjunction with your school's guidelines when completing your own.
Its guidelines stress the most important water safety rule with the acronym SAFE: Stay Away From the Edge. There are downloadable water safety guidelines provided, as well as the Waterside Safety Challenge, a series of games and activities to help you teach water safety to your students ahead of the trip.
Standedge Tunnel officials encourage you to brief all accompanying adults about the risks, safety measures and other details before the visit, and to designate an adult to handle first aid, if necessary.
It also stresses the importance, for both students and adults, of wearing suitable clothing and footwear for your activities.
Although there's no signal/reception inside the tunnel, it is recommended that at least one adult in your group carries a mobile phone. That person should know who to contact in an emergency, as well as the location of the emergency (the postcode and/or name of the nearest access road).
PLANNING
Don't miss our downloadable A-Z guide on completing a risk assessment
---
Facilities on-site
The Standedge Tunnel Visitor Centre includes a museum, workshop spaces and restrooms. There's also a café offering indoor and outdoor seating, which serves breakfast, lunch and snacks.
There are also picnic areas on the grounds.
---
Opening times
The visitors centre is open 10am-3pm daily. Additional times may be arranged for class trips.
The Watersedge Café opens 9am-5pm daily.
---
Pricing
All classroom trips to Standedge Tunnel include a boat trip and your choice of a free workshop on local history, habitats or rivers.
Group pricing is available for groups of 15 or more children. Under group pricing, admission is £4 per child, with one free adult admission for each group of eight children.
---
Travel arrangements
By train: Marsden Station is on the Huddersfield line. You can also reach it via the TransPennine Express. From the station, it's a 15-minute walk along the picturesque Huddersfield Narrow Canal towpath to the visitor centre.
By car or coach: the postcode HD7 6DH will take you to Marsden Station, where parking is free (there's also additional parking at lock 42 near the station). Coach drop-off is only allowed at Marsden Station. From there, it's about a 15-minute walk along the towpath. Disabled parking is available at the visitor centre.
By bus: use bus route 184 Oldham-Huddersfield. It drops off and picks up on the A62 in Marsden village. From the bus stop, follow the canal towpath to the visitor centre.
Address
Waters Road , Marsden, Huddersfield, Kirklees
HD7 6NQ
---
Enquire Now
Book your school trip to Canal & River Trust – Standedge Tunnel
For information on booking your school trip to this venue, click below.