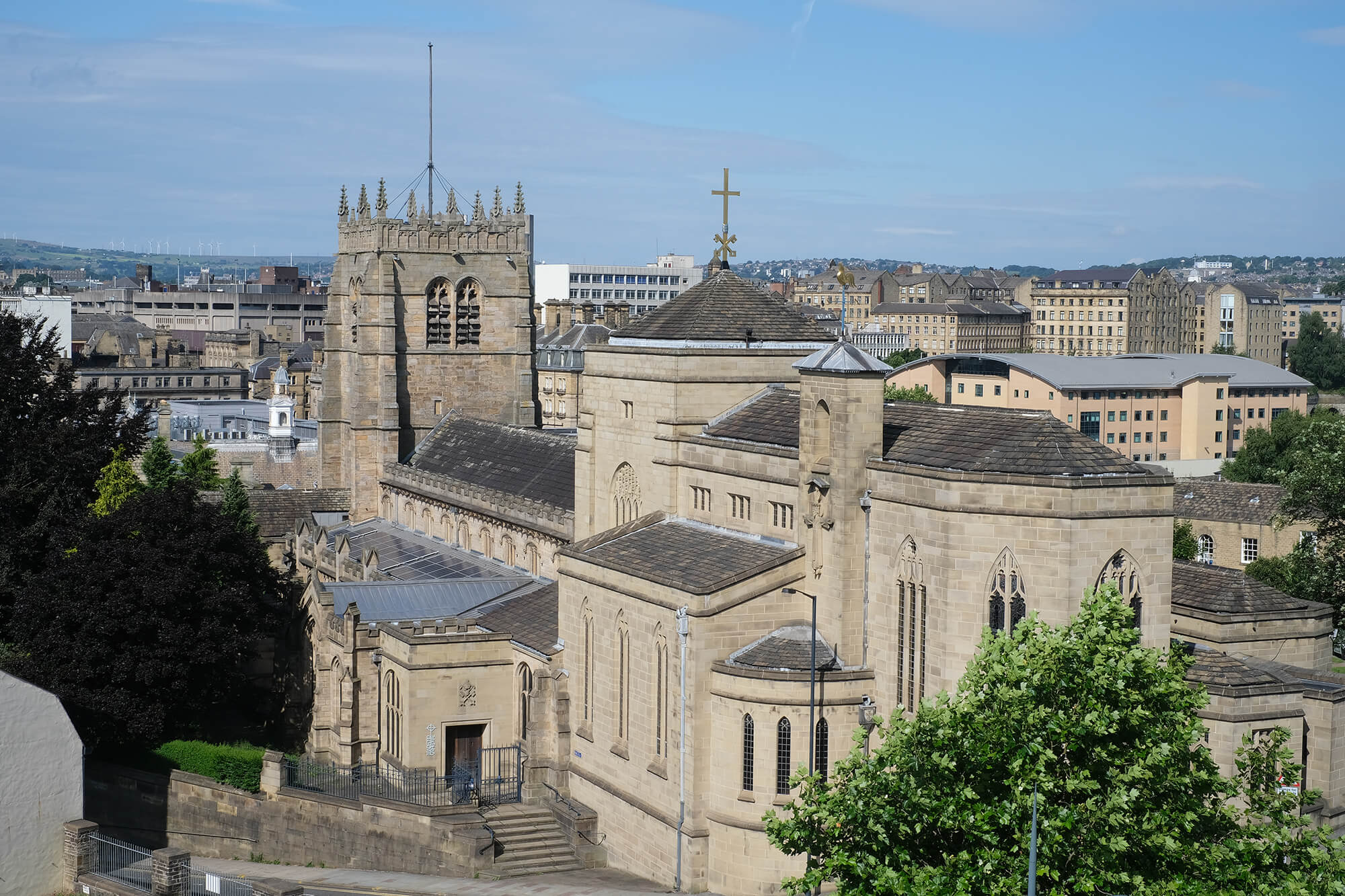 Full View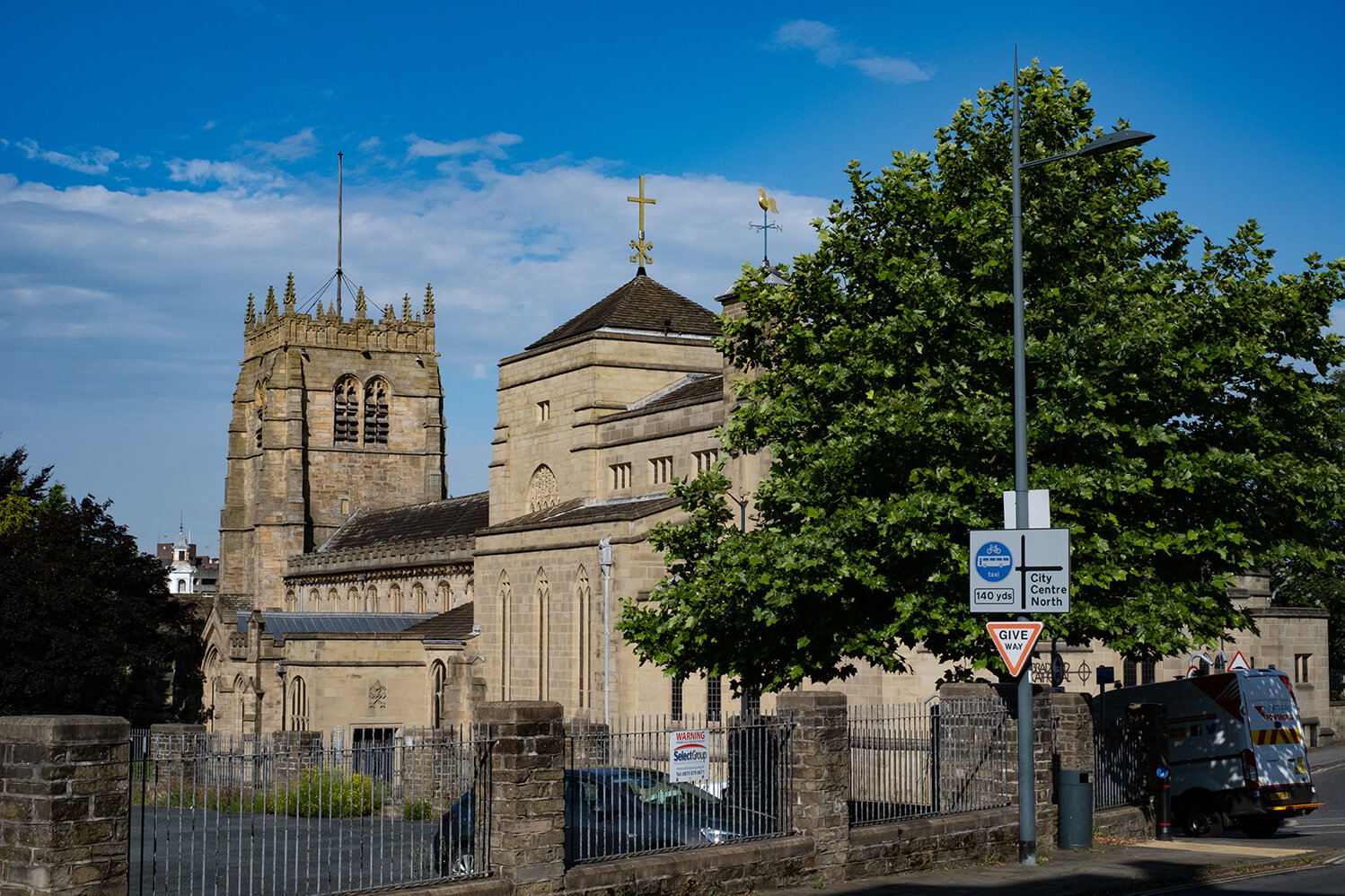 Full View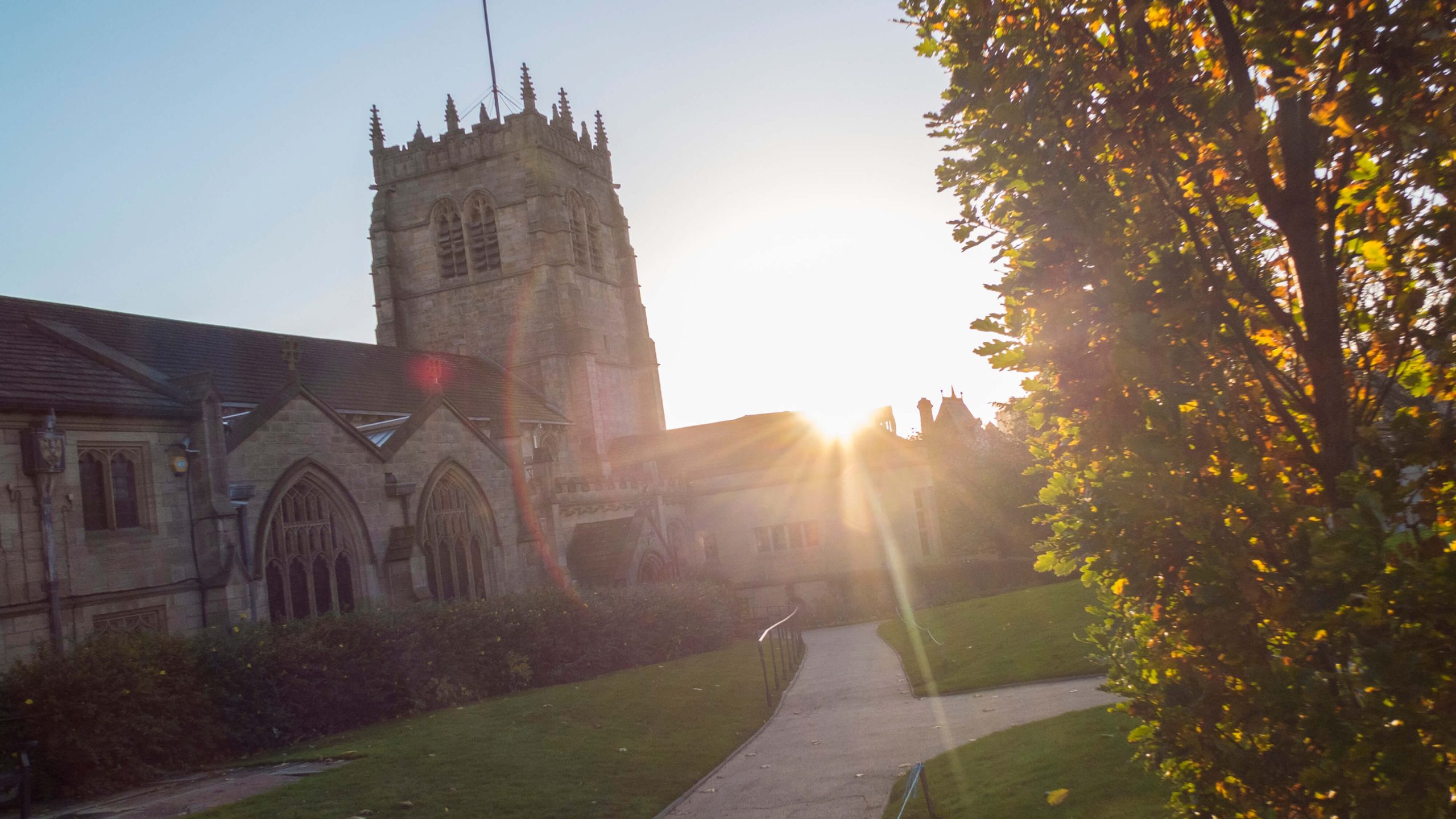 Full View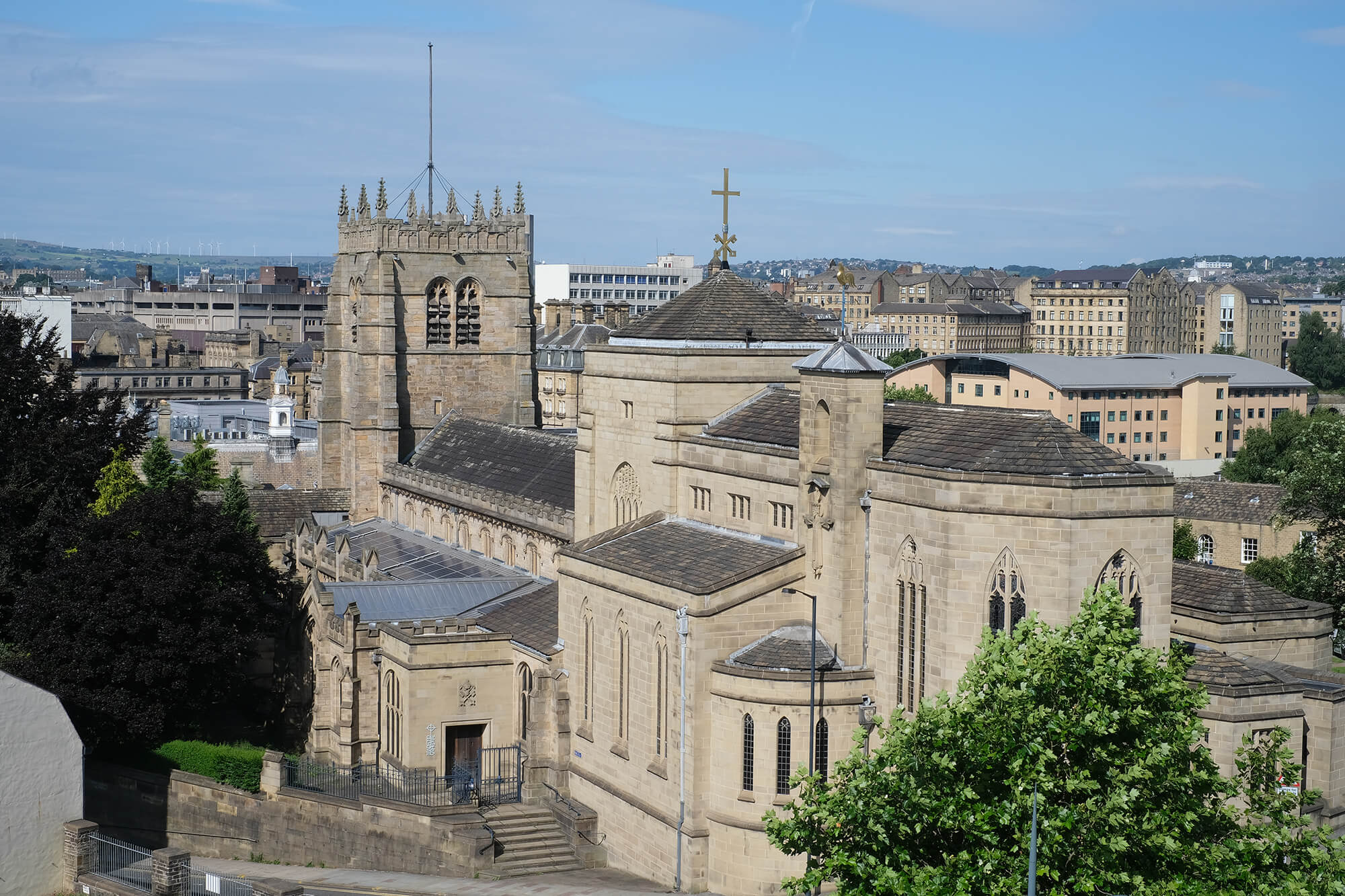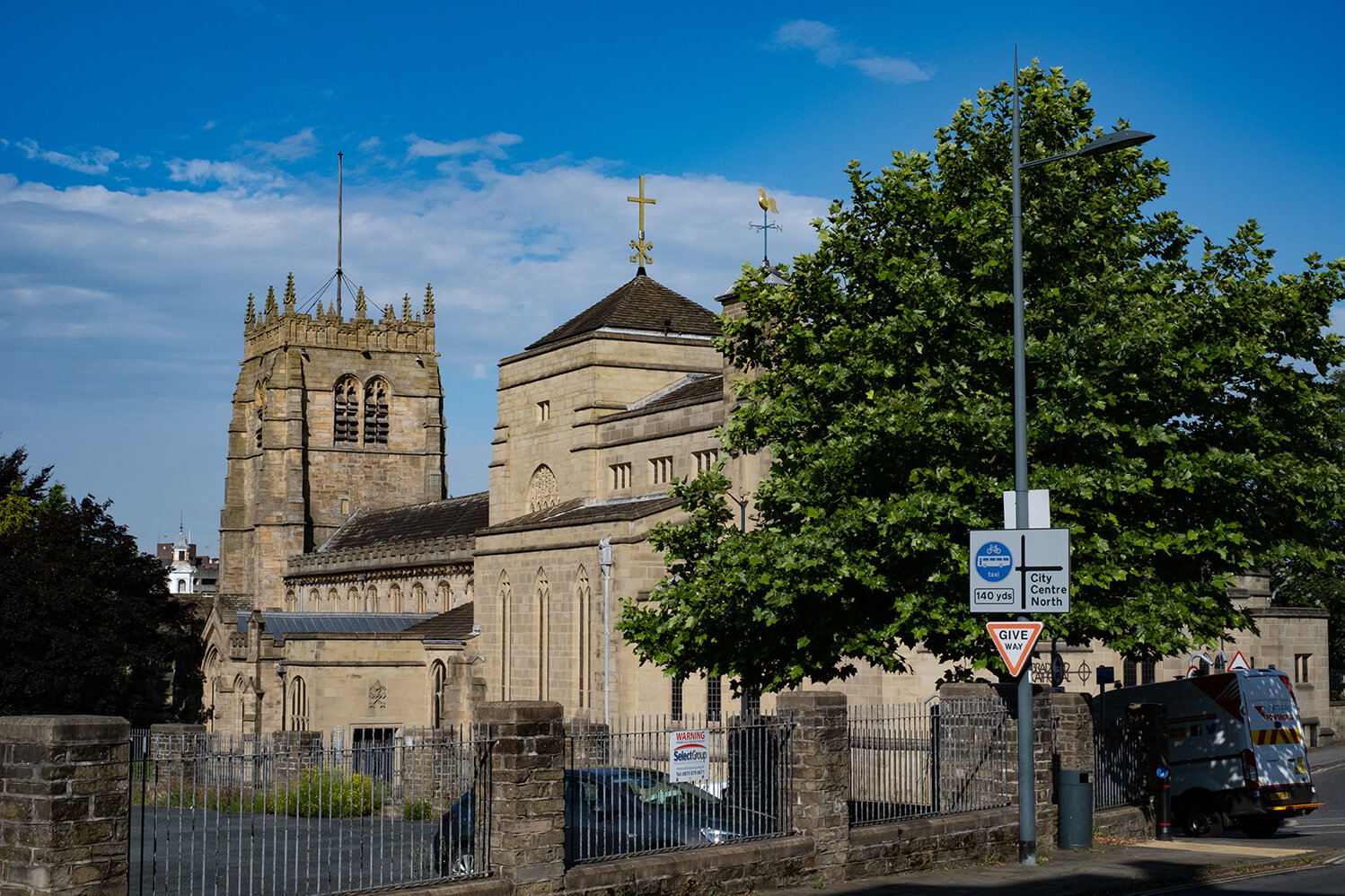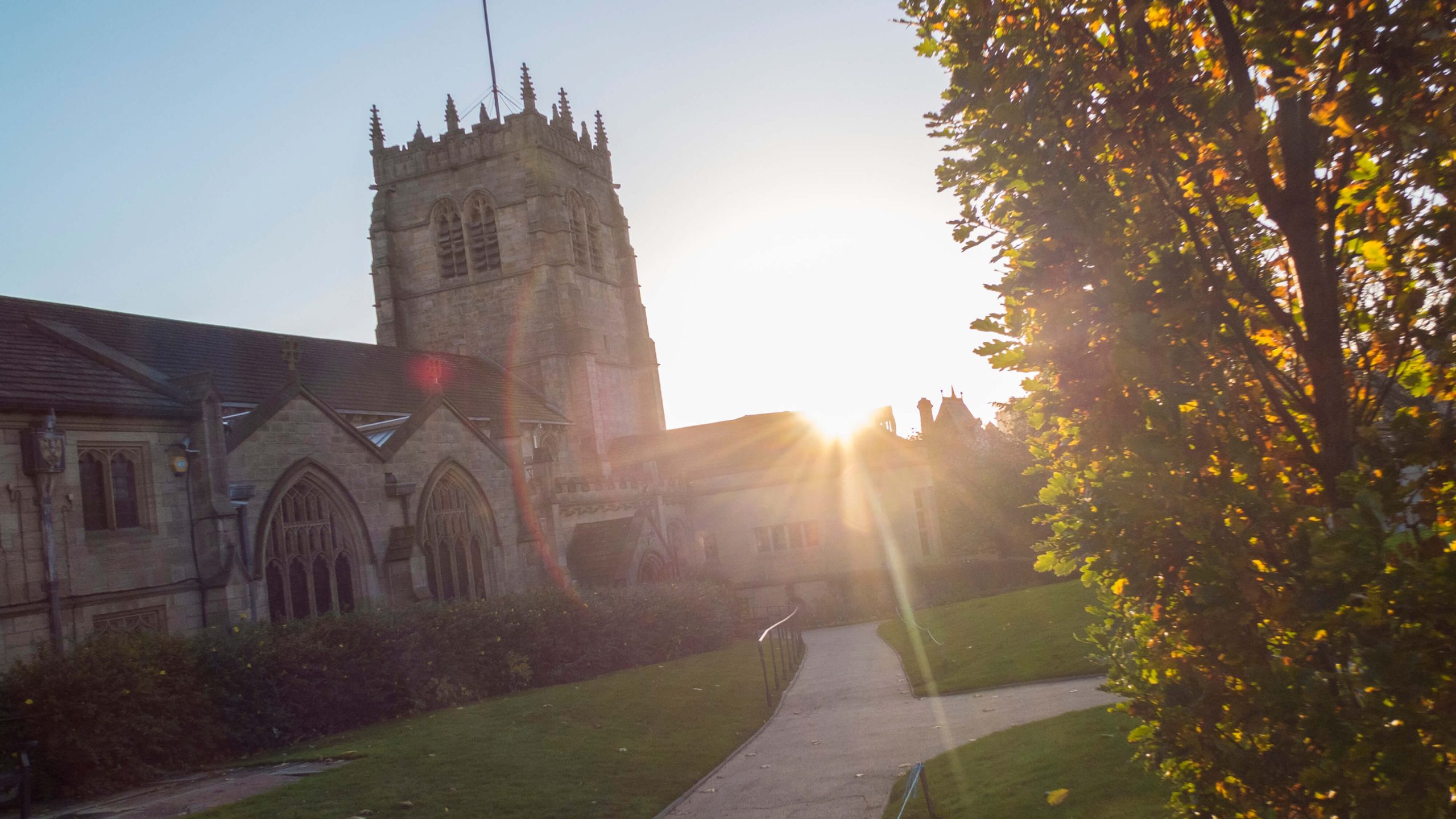 Photos of Bradford Cathedral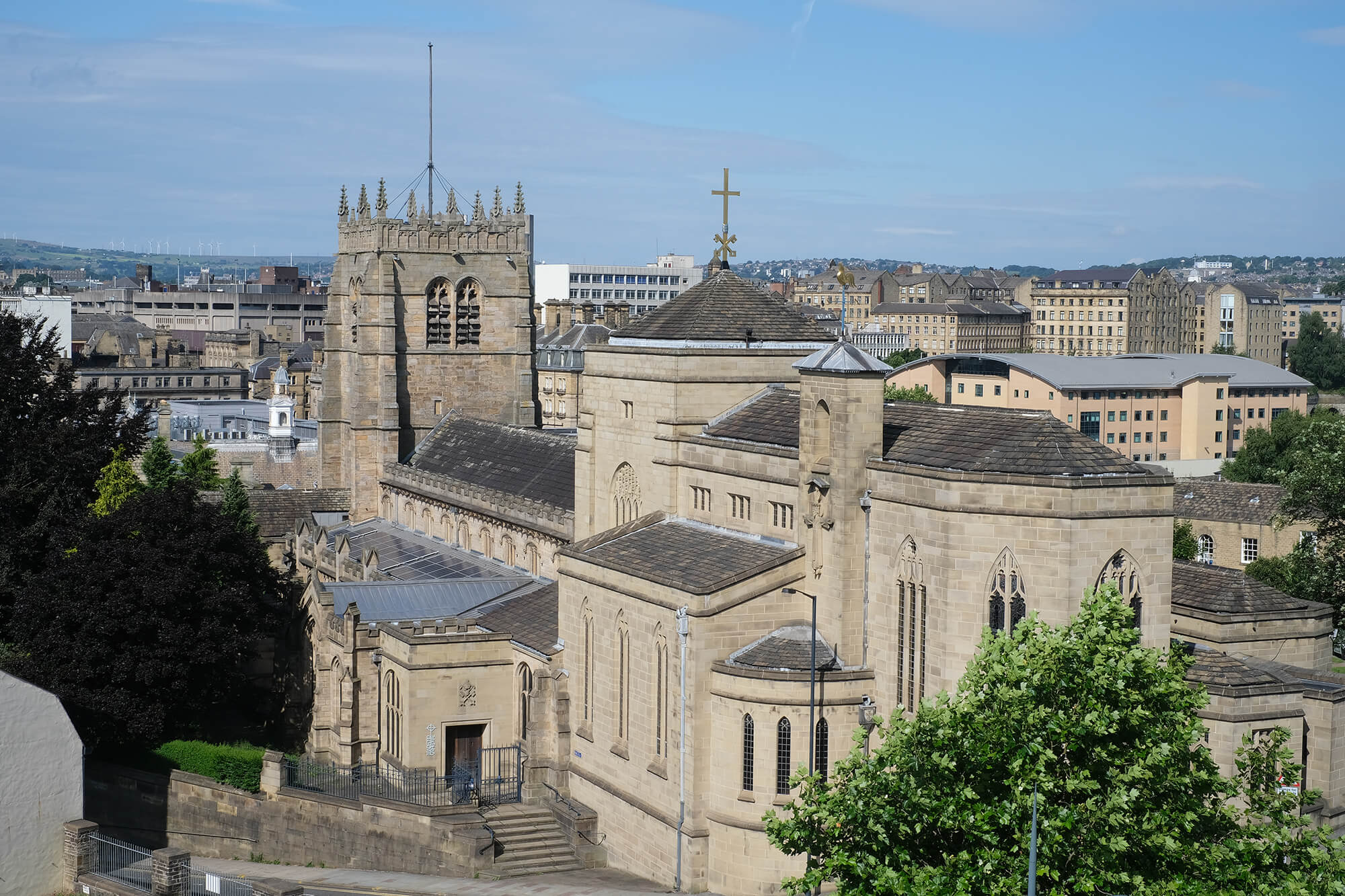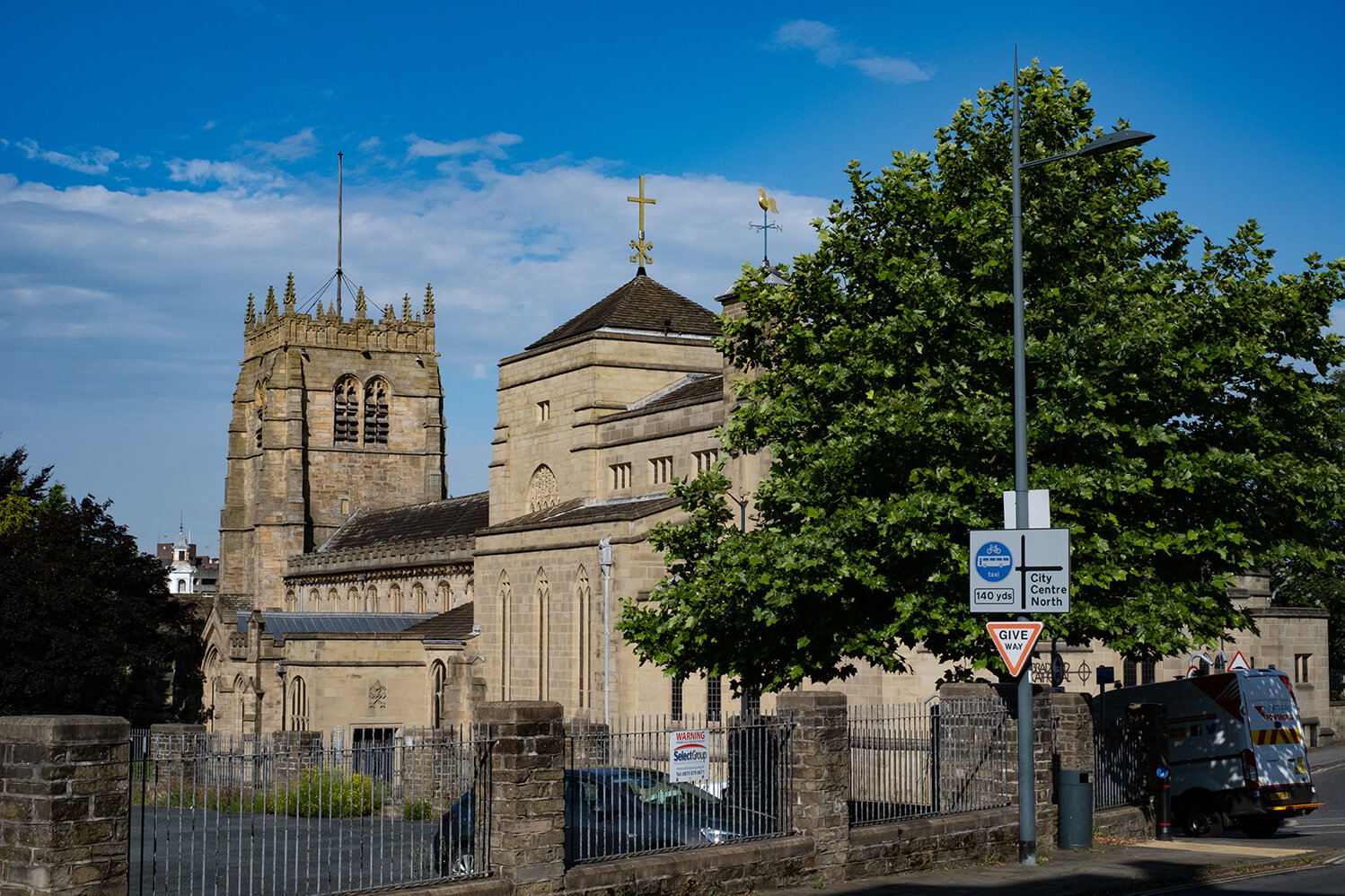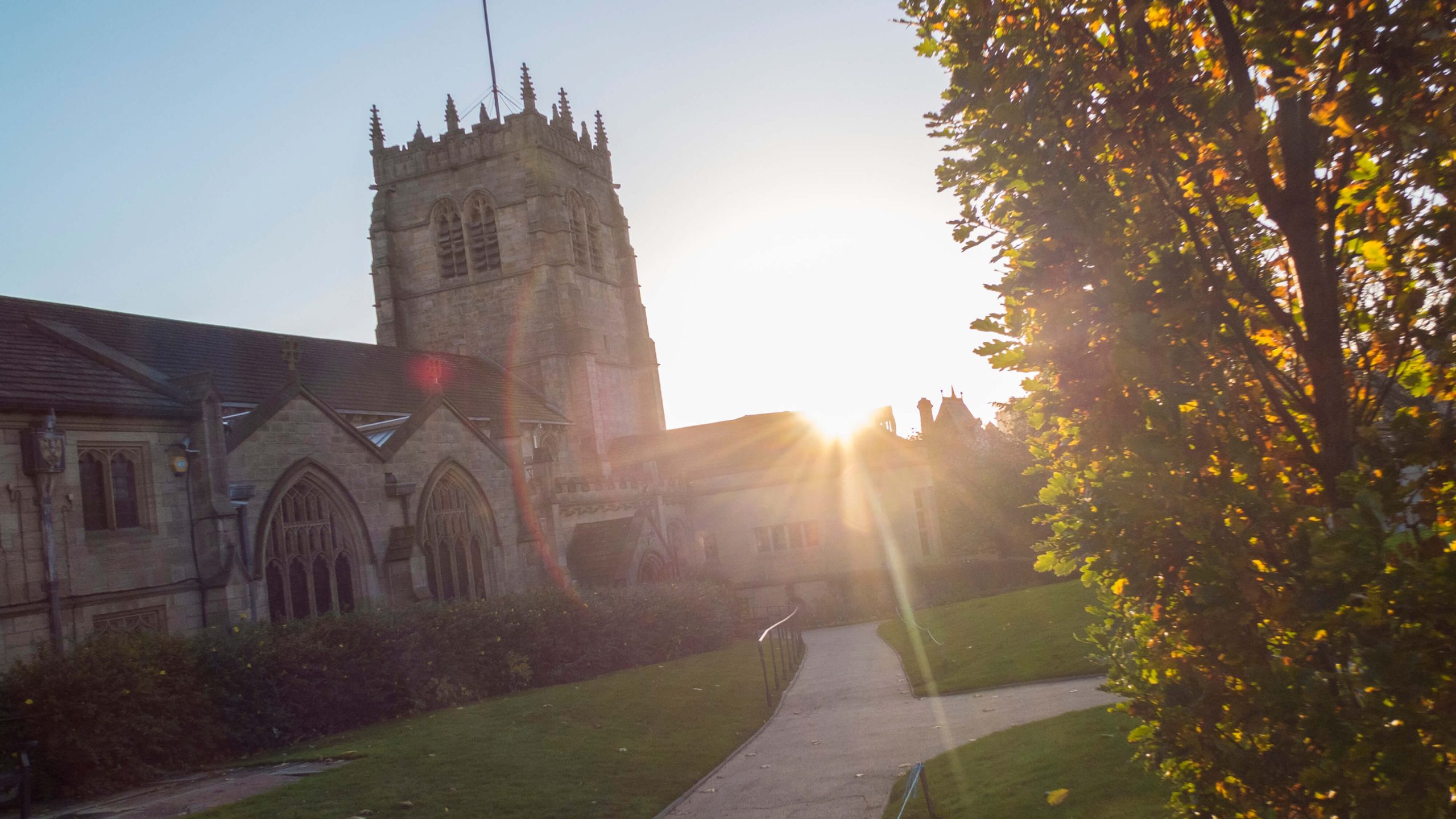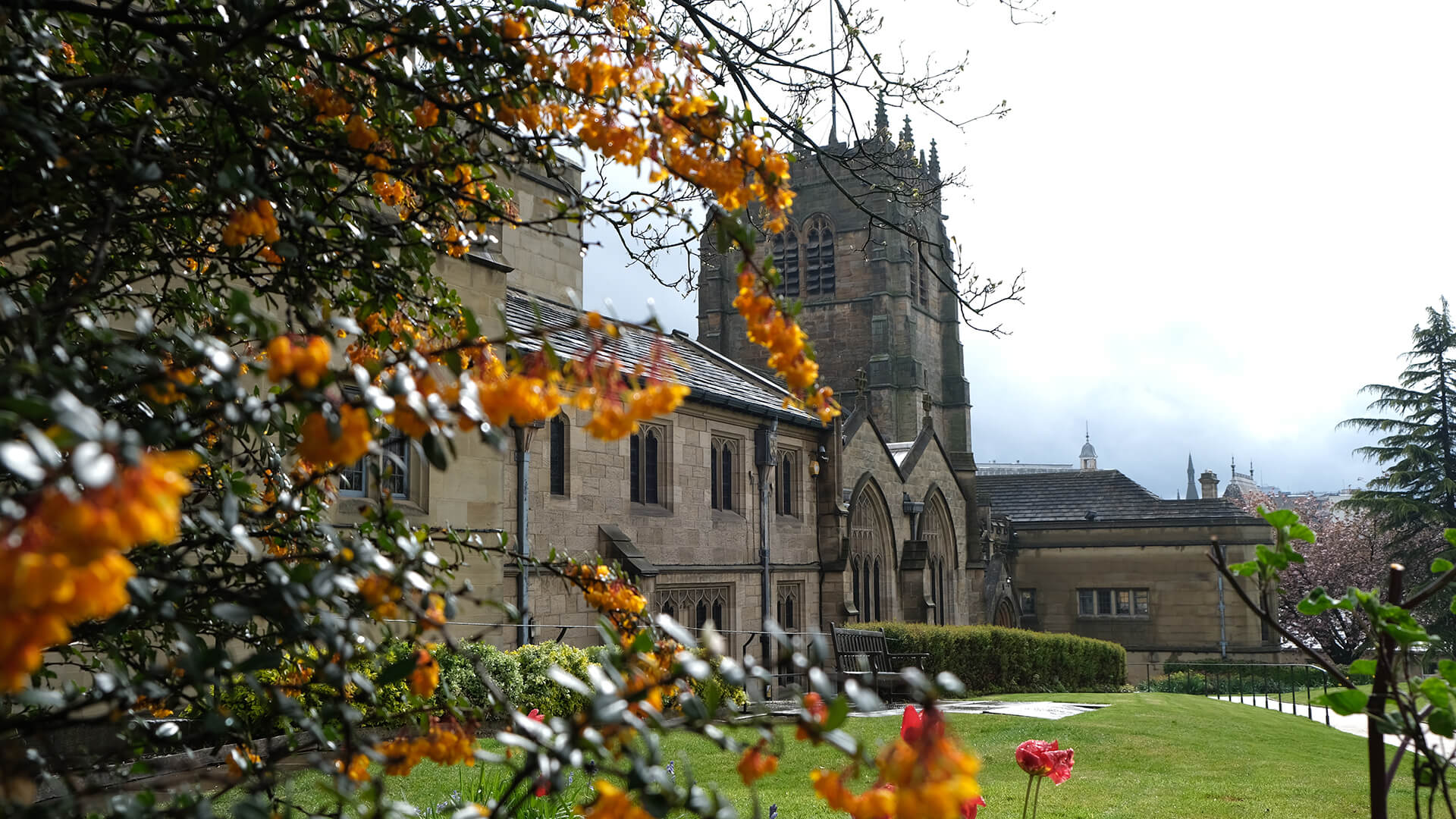 What will students see and do?
Situated in tranquil gardens at the heart of Bradford, where battles once raged, Bradford Cathedral is alive with a sense of story. It is the third church built on the site and is 500 years old with some 20th-century additions.
Two carved stones, probably parts of a Saxon preaching cross, found on this site indicate that Christians may have worshipped here since Paulinus came on a mission to Northumbria in 627 AD.
These days, Bradford's ancient place of worship is friendly, peaceful and fascinating, with many special features. It houses some of William Morris' earliest stained glass; bronze and embroidery designed by Ernest Sichel; sculptures by John Flaxman, Alan Collins and John Shaw; and windows and woodcarvings that delight the eye.
An active arts programme provides a rich and everchanging feast of drama, exhibitions and literary events to inspire the imagination. Guided tours and reflective pilgrim tours can be booked ahead of your visit.
Bradford Cathedral is also considered a vibrant place of music-making. The Cathedral Choir leads the choral worship at the cathedral, and they even do a little touring, recording and broadcasting.
---
How does the trip link to the curriculum?
Bradford Cathedral's education team are skilled in working with children from a variety of backgrounds and have considerable expertise in delivering religious education and interfaith work.
They aim to enhance and supplement teaching and learning across the curriculum, encouraging intercultural contact and dialogue, and providing opportunities to explore the Spiritual, Moral, Social and Cultural (SMSC) aspects of education.
The learning programme relates to a variety of subjects, including art, English and history. Sessions focus on topics such as what it means to be 'Proud To Be From Bradford'; heritage, identity and belonging; and the stories that the cathedral has to tell about Bradford and its people.
The RE content of the learning programme focuses on 'Believing and Belonging in West Yorkshire' and follows the Leeds Diocesan RE syllabus for voluntary aided schools. However, the activities and workshops offered are cross-curricular and can focus on art, citizenship and SMSC as required.
All learning sessions and trails are experiential and include opportunities for students to reflect and respond creatively to being in a unique sacred space.
The experience will likewise enable students to contemplate questions about Christianity, other world religions and alternative world views.
Subjects covered
---
Teaching resources provided
Bradford Cathedral has put together 28 learning resources covering RE, creative writing, local history and observational drawing.
These include a glossary for a place of worship, an introduction to Christian signs and symbols, matching exercises, cathedral colouring pages, instructions to design a faux stained glass window, creative and descriptive writing ideas, a guidebook to designing a cathedral, and more.
These resources, when combined with the free workshops and tours, are intended to provide a high-quality educational experience for all. It is no surprise then that the cathedral's education centre has been awarded the quality mark by the Council for Learning Outside the Classroom (LOtC), and was bestowed the accolade of Yorkshire's 'Small Visitor Attraction of the Year 2020' for its work with children and young people.
There is also a collection of seasonal resources for KS1, KS2, KS3, KS4 and Post 16 that become relevant on occasions and events such as Ascension Day and Pentecost, International Women's Day, St. George's Day, Lent, Holy Week and Easter, Holocaust Memorial Day, Candlemas, Harvest, Remembrance and Peace, Inter Faith Week, Advent and Christmas.
---
Minimum and maximum group size
Contact Bradford Cathedral directly to discuss.
---
Details of risk assessment
Risk assessment available on request.
You are also welcome to arrange a pre-visit meeting, to see the building in advance of your trip and speak to a member of the Education Team.
PLANNING
Don't miss our downloadable A-Z guide on completing a risk assessment
---
Facilities on-site
Bradford Cathedral is also available to hire for conferences and meetings, with flexible seating layouts available, separate kitchen, AV facilities and staffing to support an event.
Their refurbished Parish Room offers a self-contained meeting space with kitchen. Outdoor spaces are also available to hire.
---
Opening times
Bradford Cathedral opening hours are:
Monday to Tuesday, 10am-4pm
Wednesday, 12pm-4pm
Thursday to Saturday, 10am-4pm
Open Sundays for services only.
---
Pricing
There is no fixed charge for group visits, but Bradford Cathedral welcomes donations.
Suggested donation for a day visit: £5
Suggested donation for a morning or afternoon visit (1 hour, 45 minutes): £2.50
---
Travel arrangements
Contact the cathedral before visiting, as occasional events or special services such as weddings or funerals may prevent or hinder access.
If driving to the site, follow the signs for Bradford Cathedral off the A650 Shipley/Airedale Road. The cathedral has a small car park on Jermyn Street (off Stott Hill) and some street parking. The nearest public car park is Burnett Street (116 spaces) off Peckover Street in Little Germany.
The nearest train station is Forster Square, while the nearest bus stops are Church Bank (Stop P9/P10) and Bolton Road (Stop P6/P8).
Address
Bradford Cathedral
1 Stott Hill
Bradford
West Yorkshire
BD1 4EH
---
Enquire Now
Book your school trip to Bradford Cathedral
For information on booking your school trip to this venue, click below.