Canal & River Trust – Explorers: Hanwell Flight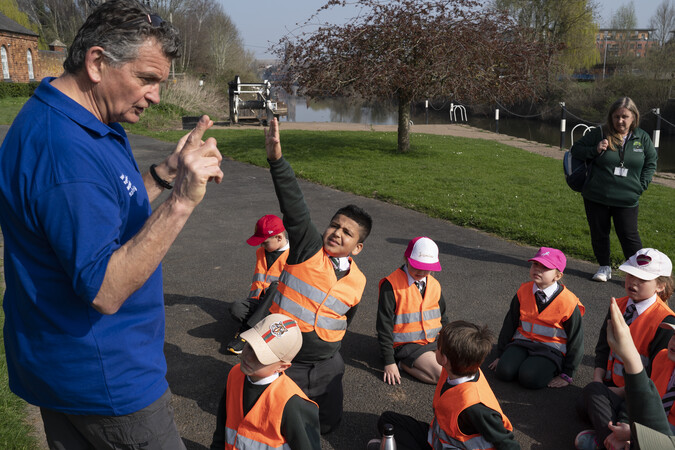 Full View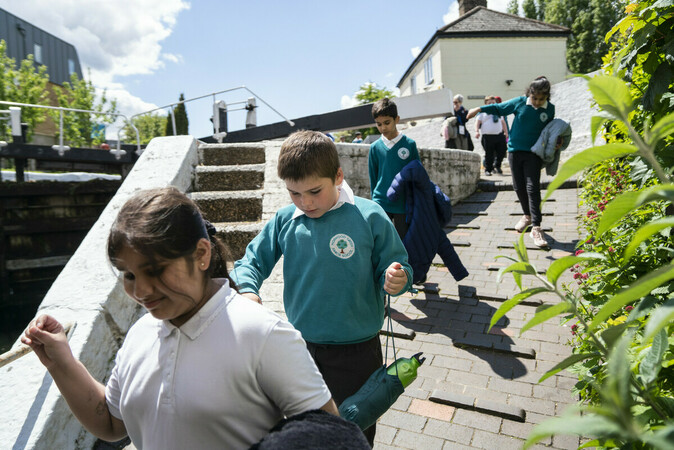 Full View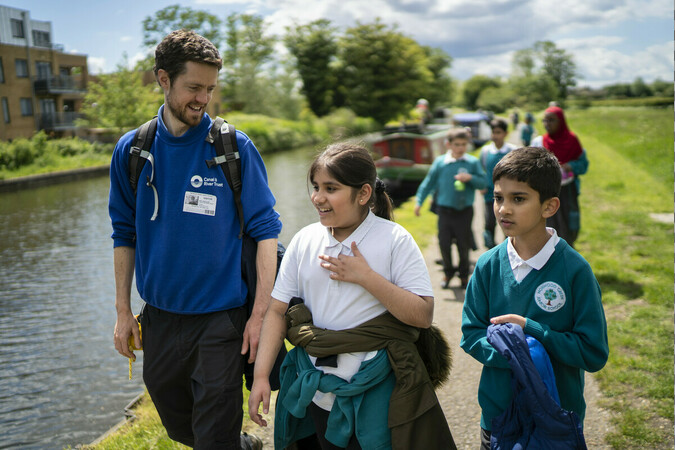 Full View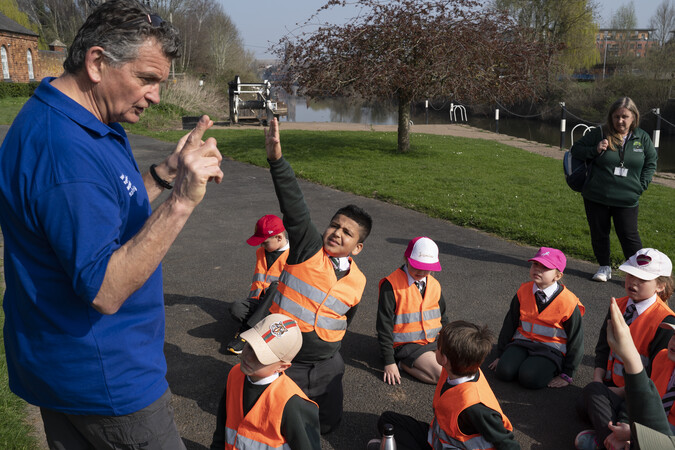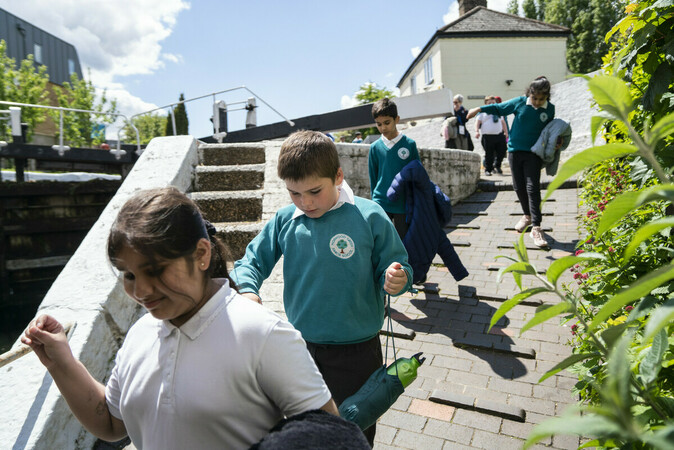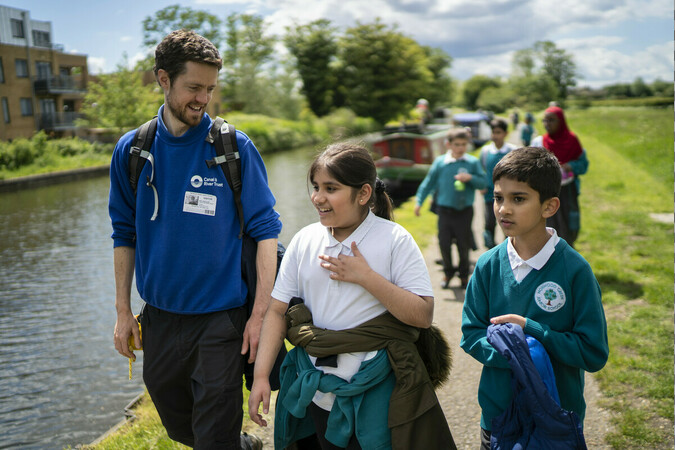 Photos of Canal & River Trust – Explorers: Hanwell Flight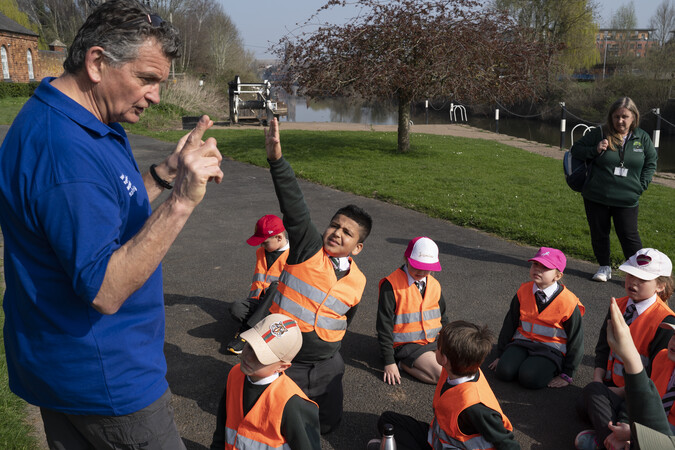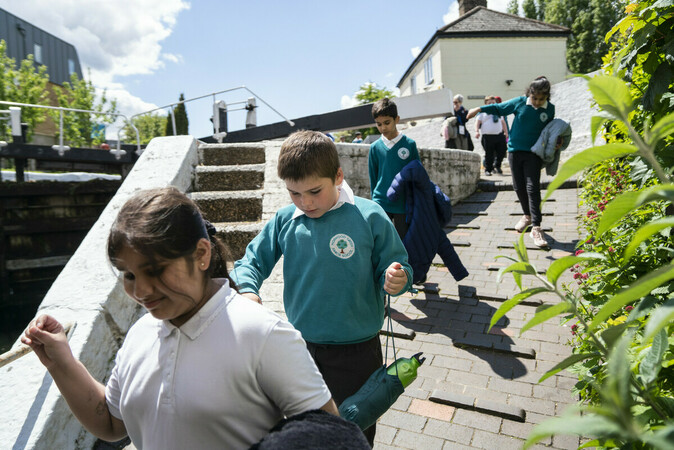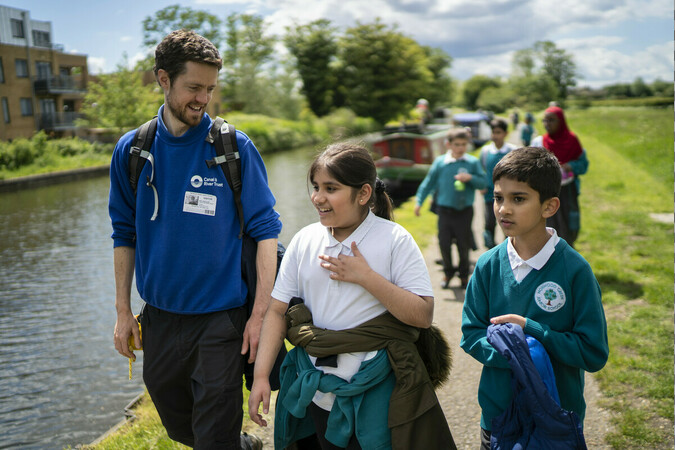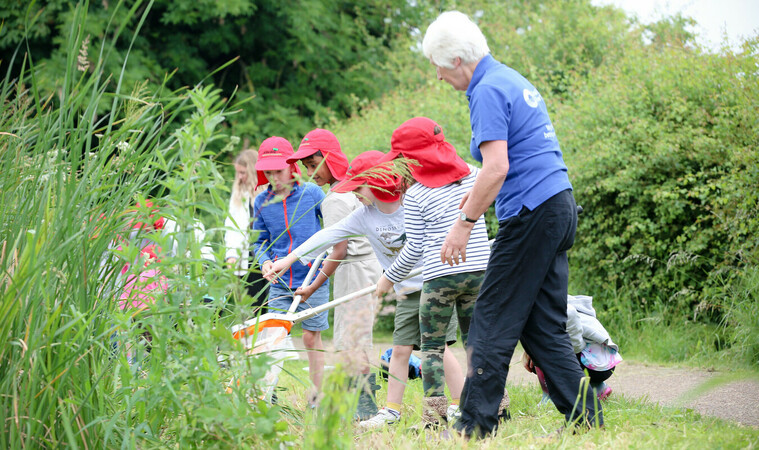 What will students see and do?
Take pupils on a trip to Canal & River Trust site Hanwell Flight in Ealing, west London, to see where the Grand Union canal finishes its 200 mile journey south from Birmingham and joins the River Thames.
The Canal & River Trust's 'Explorers' education programme is aimed at children aged 5-11. Volunteers are available to lead your trip, or come to your school. At this venue you can take part in a one-hour classroom workshop and a one to two-hour guided walk, focusing on the importance of the canals as trade routes.
Pupils can look out for hidden tunnels, horse ramps and boundary markers, and compare the canal to the river Brent, exploring how they are connected. You can also enjoy a lock demonstration to inspire future engineers in your class.
Animal lovers will enjoy bird spotting and investigating different animal habitats during their visit.
---
How does the trip link to the curriculum?
Many of the Canal & River Trust's sites have been awarded the Quality Badge for Learning Outside the Classroom. All activities are linked to the national curriculum.
This trip offers students an opportunity to get out and explore their local area. It's also easy to incorporate geography and science into this trip, thanks to the area's unique ecosystems.
Link your trip to history lessons about London and how it was founded, or explore the wildlife that has made its home in this area.
Subjects covered
---
Teaching resources provided
The Canal & River Trust provides learning resources on its website to support learning on your trip and once you're back in the classroom.
These include a nine-page All About Rivers pack, a 12-page All About Canals pack and a 39-page Life on the English Waterways topic pack, among many others.
---
Minimum and maximum group size
There is no minimum group size for this visit. One class can visit at a time, with a limit of 35 students.
It's best to plan your trip according to your school's recommended adult to student ratio. That way, you can ensure that you'll have enough teachers and assistants to keep your students safe and supervised.
---
Details of risk assessment
The Canal & River Trust offers the chance for teachers to carry out a pre-visit prior to your trip, and also offers a guide risk assessment for you to use.
The team can visit your school before your visit to lead a water safety assembly, and there are lots of water safety resources on the website for you to use with pupils.
PLANNING
Don't miss our downloadable A-Z guide on completing a risk assessment
---
Facilities on-site
This is an outdoor visit so trips are weather dependent and can be postponed if necessary. There are no toilets available at this site.
The tour is step-free and there are grassy areas that are suitable for picnics along the route.
---
Opening times
The area surrounding the canal is always open, but it is advisable to fill out a booking form for your visit if you want a volunteer-led experience.
---
Pricing
All visits to Canal & River Trust's London sites are free.
---
Travel arrangements
There is only limited street parking available at this location.
Instead, you can take bus route B3 or walk 15 minutes from Hanwell train station.
Address
Three Bridges, Windmill Lane, Southall, London
UB2 4NH
---
Enquire Now
Book your school trip to Canal & River Trust – Explorers: Hanwell Flight
For information on booking your school trip to this venue, click below.