Canal & River Trust – Explorers: East London: Olympic Park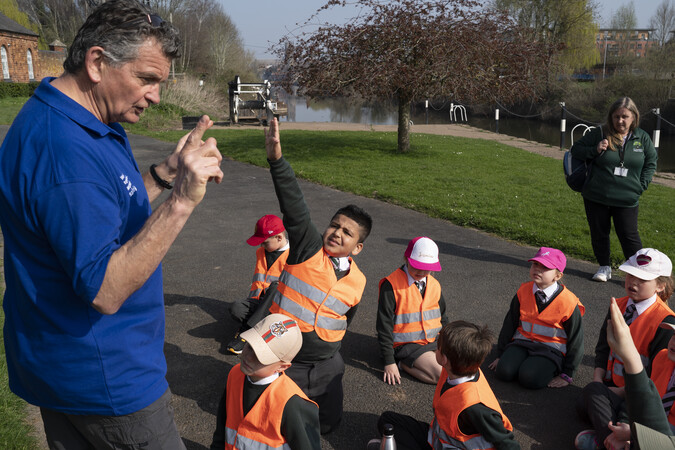 Full View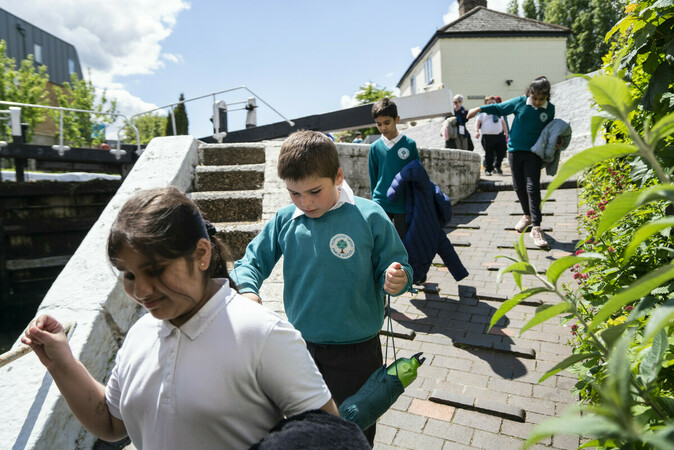 Full View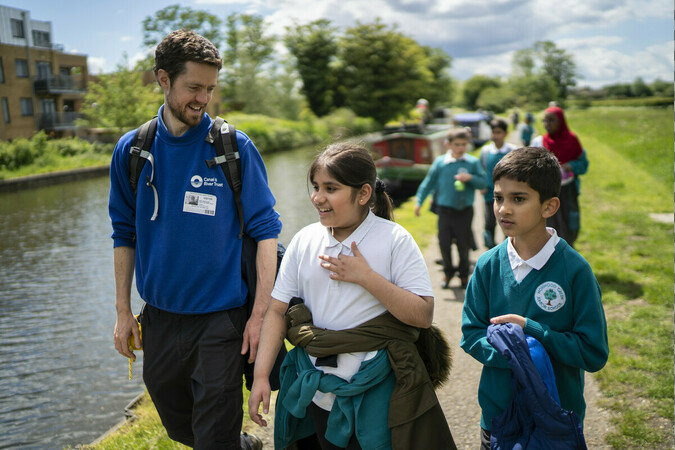 Full View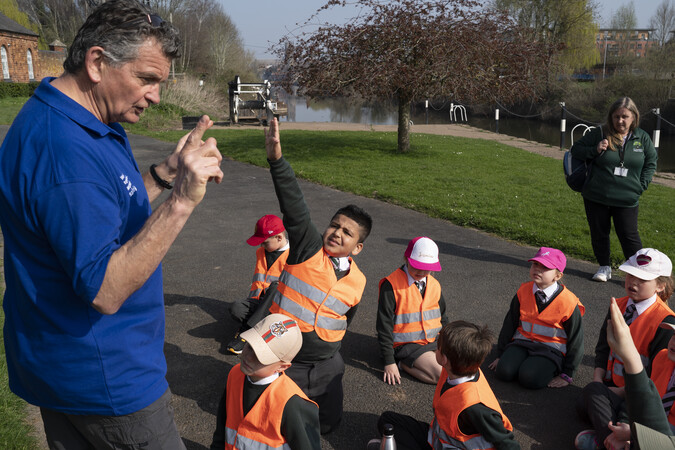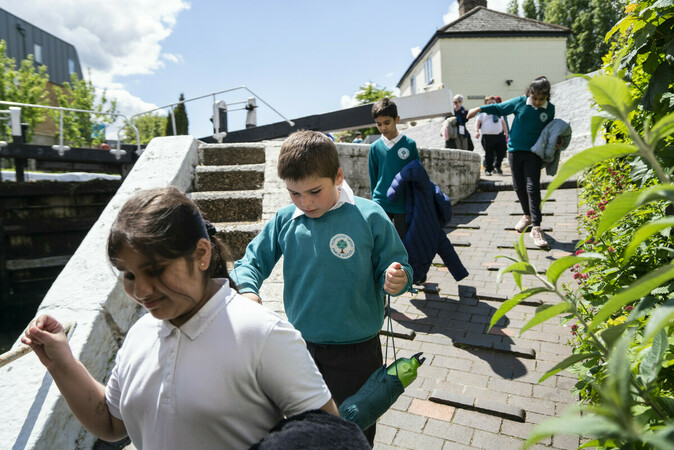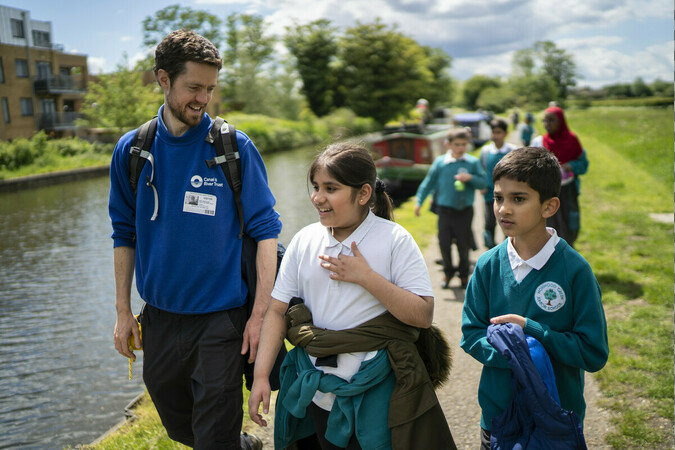 Photos of Canal & River Trust – Explorers: East London: Olympic Park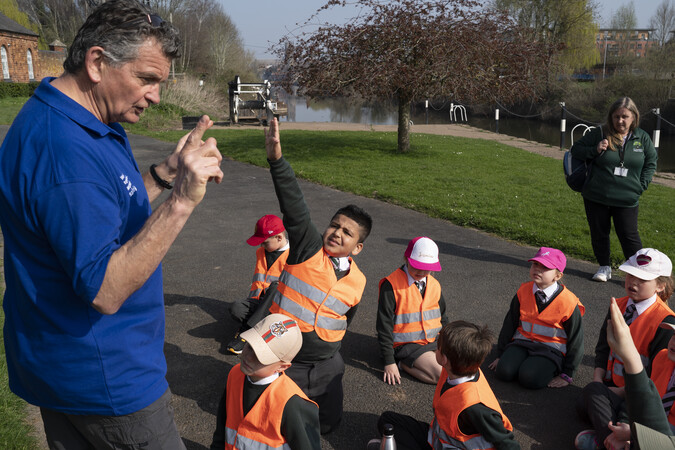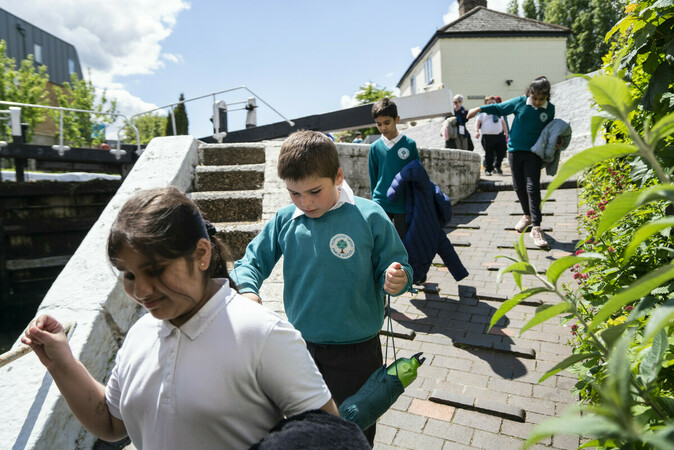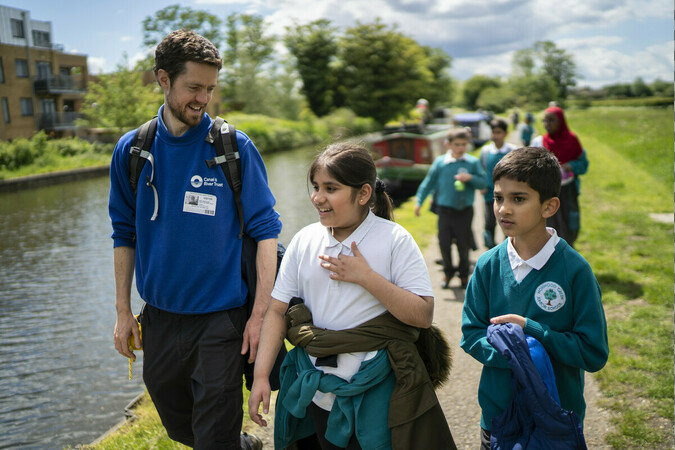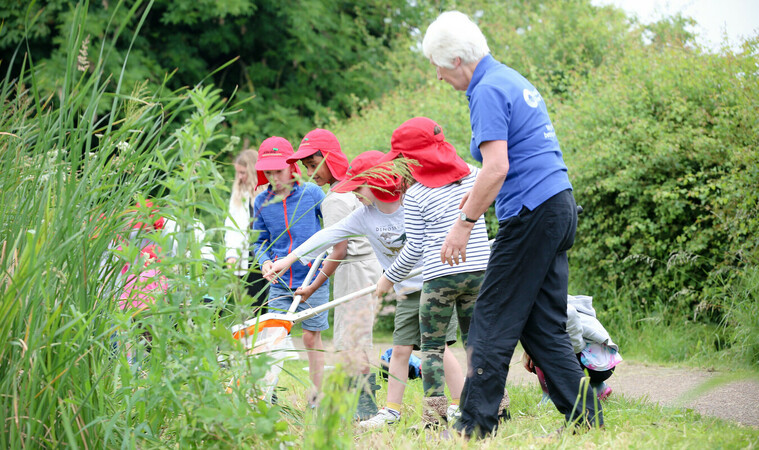 What will students see and do?
If you want to book an immersive outdoor learning experience for your students, then look no further than London's very own outdoor classroom at Queen Elizabeth Olympic Park. There, pupils can explore the rich history of East London, including the recently restored waterways, and investigate the grand legacy of the site.
The park spans 102 acres and boasts 10,000 woodland shrubs and 120,000 flowers, providing food for birds, bees and butterflies. As well as providing a haven for flora and fauna, it's a real treat for the senses too.
For those in Key Stage 1 and 2, the parklands and ponds are the venue for a fascinating biodiversity treasure trail. Through a supervised pond-dipping session, children will learn about the wetland habitats of various species.
Key Stage 3 students can visit the park's sustainable energy centre. They'll benefit from an introduction to energy production before heading on to the main park for a tour. Your group will learn about how the park evolved from one of the most sustainable venues to an emerging sustainable development.
It's important to bear in mind that the outdoor elements of a visit to Olympic Park can vary with the seasons, while conservation activities are specific to the time of year.
---
Enquire Now
Book your school trip to Canal & River Trust – Explorers: East London: Olympic Park
For information on booking your school trip to this venue, click below.