Zoe Wanamaker – "Dyslexia Has Made Me Want To Achieve More"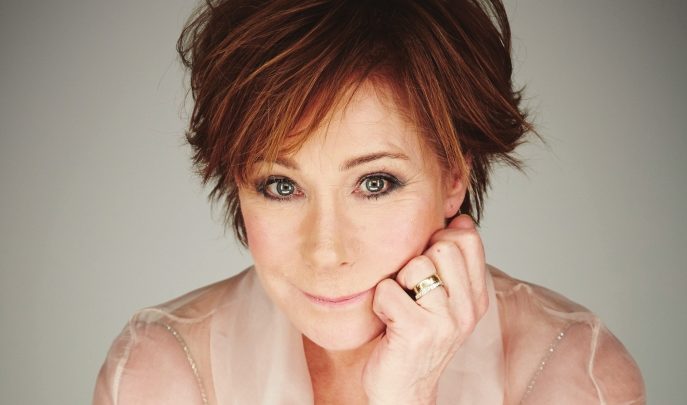 Actress Zoë Wanamaker's dyslexia means that learning lines is especially challenging – but it's also given her the determination to succeed…
I was officially diagnosed with dyslexia relatively recently, in 2004. Giving my problem a name was something of a relief and somehow I felt exonerated.
All my life I have struggled with retaining information. When I went to be tested for dyslexia I found that I could remember the first paragraph of what I was reading and after that the information became blurred. This is what seems to occur when learning lines. Sometimes I remember a sentence but then conjunctive words slide off into a void. Consequently, I sit with a script for a very long time.
Theatre and television are completely different animals. The turnover of scripts is far speedier with television. With My Family, for example, a new script would arrive on a Friday and there would be a read-through and rehearsals would start.
On Monday there would be rewrites and on Wednesday we would pre-record the scenes which couldn't technically be performed in front of an audience. On Thursday, along with the dress rehearsal, the whole script was shot and filmed in front of an audience; then a new script would come on Friday and the whole process would start again.
Consequently, I was confronted with having to learn a new script every week, which made me feel under enormous pressure. At times I felt the dialogue was lacking in imagination or rhythm; sentences short and sometimes inconsequential, sometimes out of character. Dialogue is easier to learn when it's well written. For example, I find Shakespeare with his innate rhythm relatively easy to learn. Because it is iambic it is in our DNA.
The job of any creative human being is to make it look effortless. For me it is cripplingly humiliating not to know my lines and to go wrong in front of an audience in any situation. Sometimes I had lines written on my wrist or on a chopping board in the kitchen on set, or on any bits of furniture the audience didn't see.
When researching a character, ironically I do a lot of reading. I've learnt more about history, sociology and the human psyche because they give context to my work. I've always been very visual and I look at a lot of imagery and photography. I also listen to the music of the period – all of this builds up character.
Flying high
I was miserable at school and felt I had no right to be. My parents had worked hard and spent a lot of money on my private education and I was screwing up and must have been a disappointment. My father always told me I had the attention of a flea and my mother was worried about me. I think the teachers saw me as another creature. I couldn't understand English grammar and still don't.
But there are many people in the arts who are dyslexic and who have many different forms of dyslexia. It's extraordinary how many people have surmounted it without really knowing it. A focus on the arts develops a vital muscle in the brain.
Dyslexia has made me want to achieve more in what I am good at, but I also know my limitations in a much healthier way. However, like many people, I will do the gardening or the cleaning or anything rather than sit down and look at the text I am meant to be learning (which to me is like doing homework).
I became patron of a school which specialises in working with children with dyslexia. At a prize-giving there a young man, an ex-pupil, spoke. He gave this wonderful speech about how he thought he could never be a pilot and he now flies for British Airways.
That summer on holiday I met a young boy who was at another school for dyslexic students and desperately wanted to fly. His parents were very concerned about it but I told them about this extraordinary speech I'd heard and told him, 'You have to do it.' Eighteen months later I heard that he had flown solo.
The staff at Dyslexia Action who tested my for dyslexia advised me to think not that 'I am dyslexic', but that 'I have dyslexia'. I think it's a wonderful thing that if you accept dyslexia and what it means for you, it can make you very determined. It won't stop you.
Zoë Wanamaker is an award-winning stage, film and television actor; star of Harry Potter, Agatha Christie's Poirot, Mr Selfridge, My Family and more. This article was adapted from her contribution to Creative, Successful, Dyslexic – 23 high achievers share their stories, by Margaret Rooke (Jessica Kingsley Publishers, £8.99). Browse more resources for Dyslexia Awareness Week.